Historic Monuments of Ancient Nara
By Stefan van de Wetering
What is Ancient Nara?
The Historic Monuments of Ancient Nara is a collection of historic buildings in Nara, a former capital city of the Japanese empire. The collection includes five Buddhist temples, a Shinto shrine, an archaeological site for Nara Palace and a cultural landscape.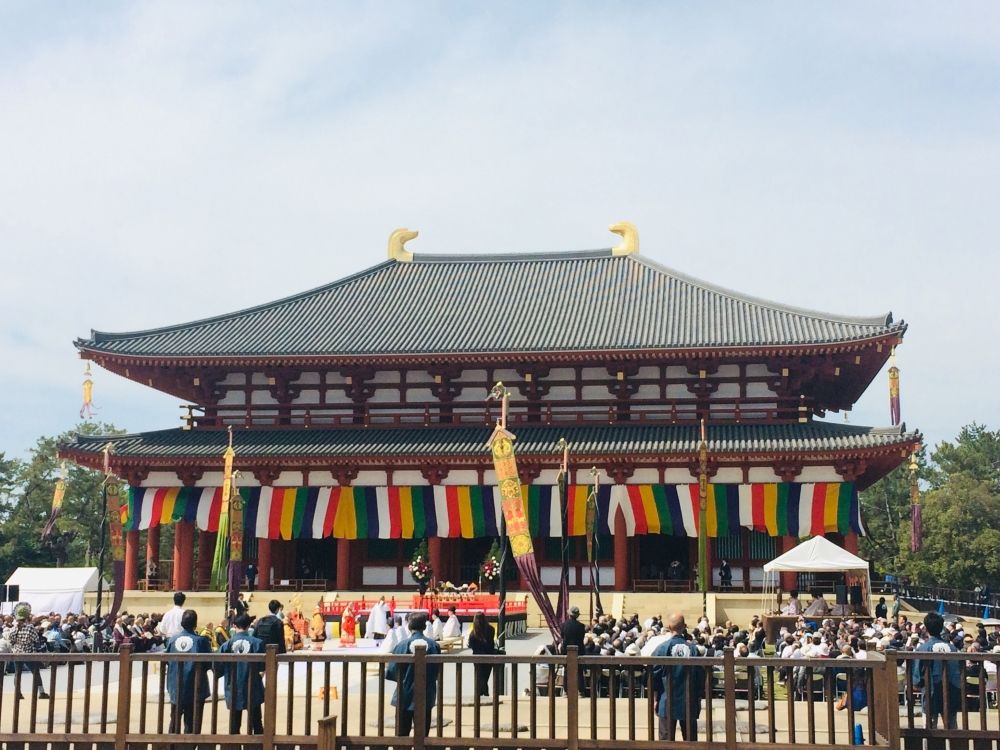 Disclosure: This article contains affiliate links. Making a purchase through an affiliate will mean a small commission for this website. This will not affect your price.
Why is Nara a UNESCO World Heritage site?
According to UNESCO, the Historic Monuments of Ancient Nara bear exceptional witness to the evolution of Japanese architecture and art as a result of cultural links with China and Korea, which were to have a profound influence on future developments.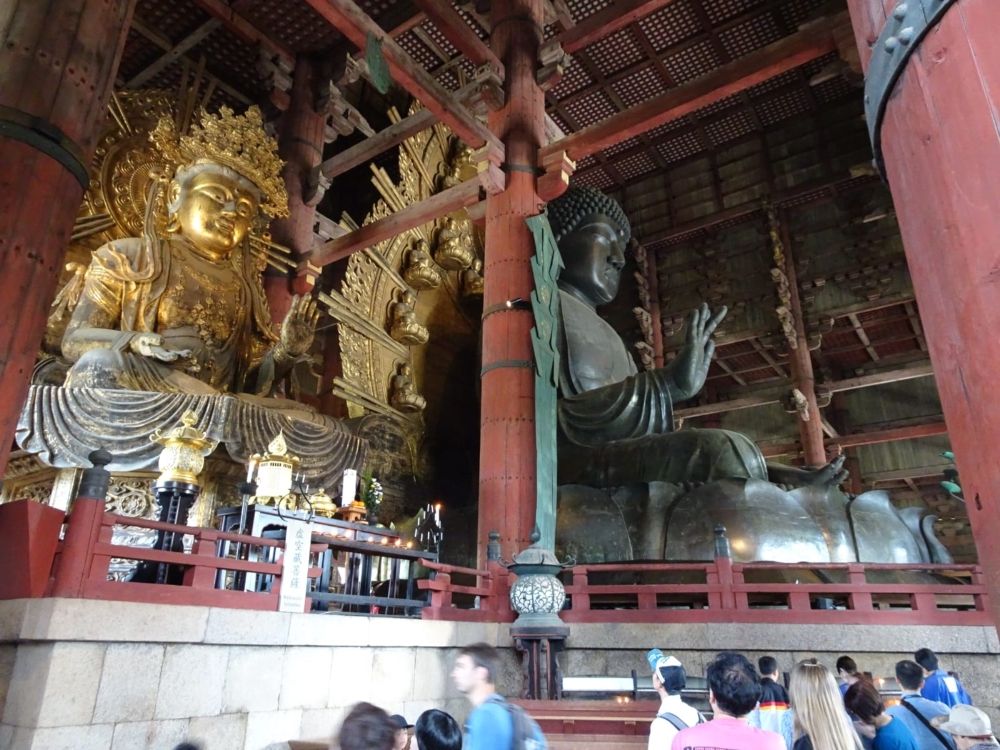 What can you expect on a visit to Ancient Nara?
If you want to visit all monuments, expect to spend an entire day in Nara, walking from one monument to the next. The ancient city of Nara is freely accessible and so are some of the monuments. For others, an entrance fee ticket is required, which can be bought on location. For example, the admission fee for the Grand Buddha Hall at Todai-ji temple is ¥1000 (€7,75/US$9).
It is a leisurely walk in a beautiful setting, visiting Buddhist temples and a Shinto shrine, in stunning locations. If you are lucky, a Buddhist procession might take place at your time of visit.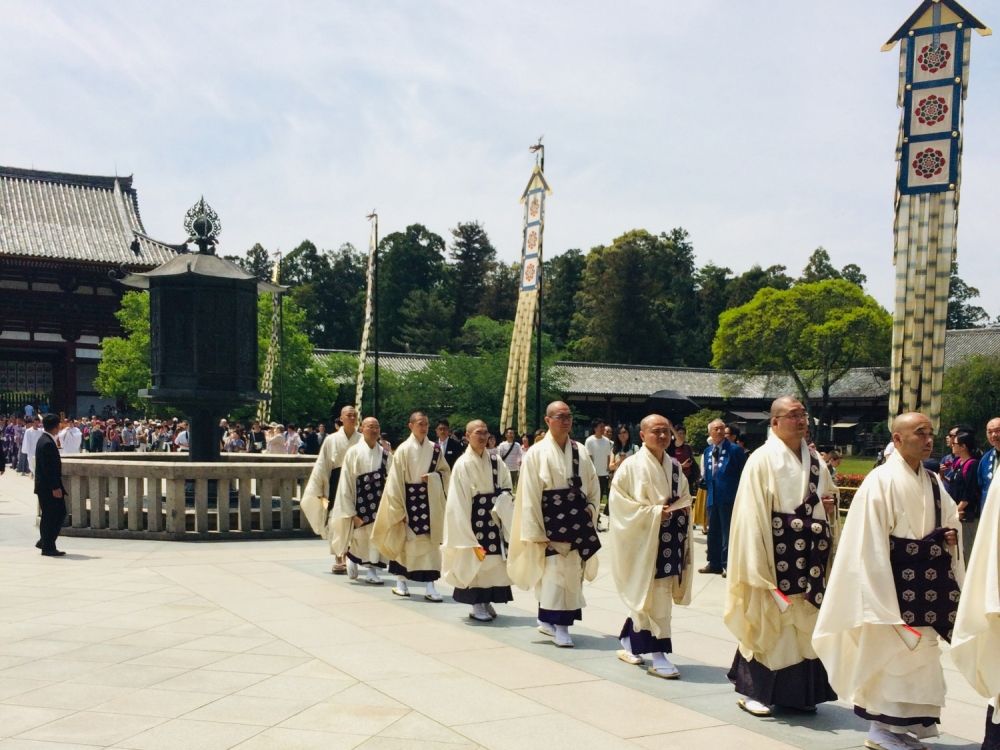 Is Nara worth visiting?
Absolutely. All monuments are impressive and definitely worth a visit. How much time you spend at each monument is entirely up to you. It is also interesting to observe Japanese people visiting these sites, and learn about their customs.
Click below to see a variety of tours available for Nara, Japan:
What sorts of travelers would like the Historic Monuments of Ancient Nara?
It is suitable for any kind of travelers, from backpackers to package tours. There is something to see for everyone, as long as you have an interest in historic buildings and Japanese Buddhism and Shinto. You should be relatively fit if you choose to walk: the terrain is a little hilly with steps.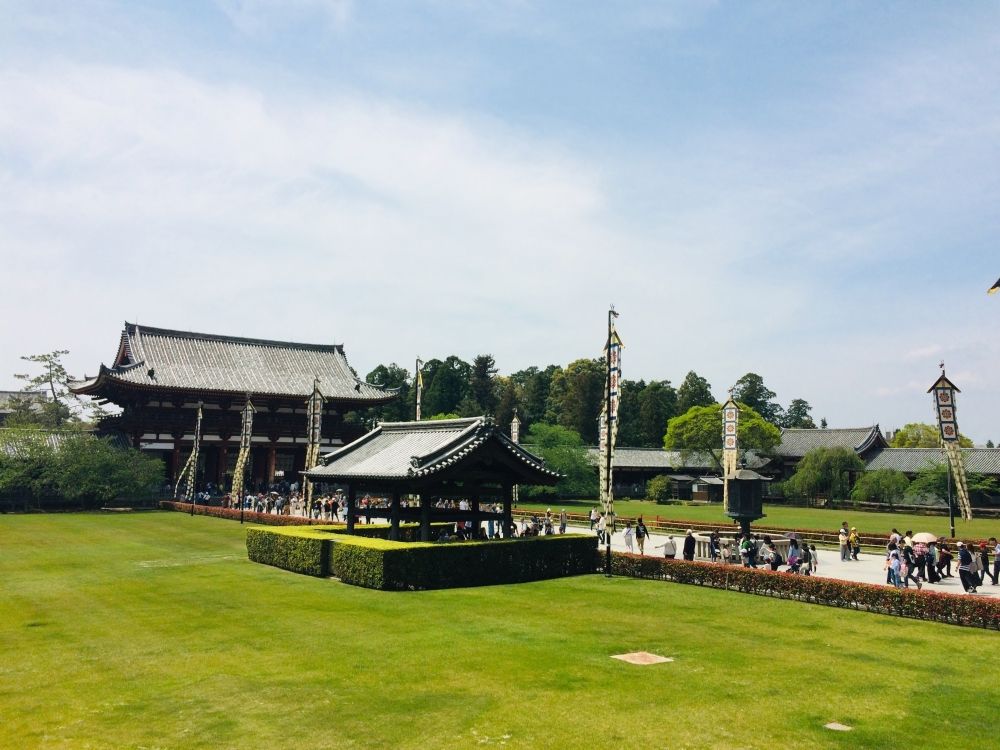 Tips for visiting Nara
Take a train to Nara and start from Kintetsu-Nara station. Avoid driving and having to park your car.
Entering religious Buddhist and Shinto buildings requires you to take off your shoes. Wearing sandals makes things easier.
Don't visit during Golden Week, a Japanese national holiday (end of April-early May). It will be very, very crowded with Japanese visitors.
Bring your own lunch. There are plenty of very pretty places to take a break and enjoy your (vegan) lunch.
Do NOT feed the deer. Nara has a large deer population; they walk around town freely and can come very close to people.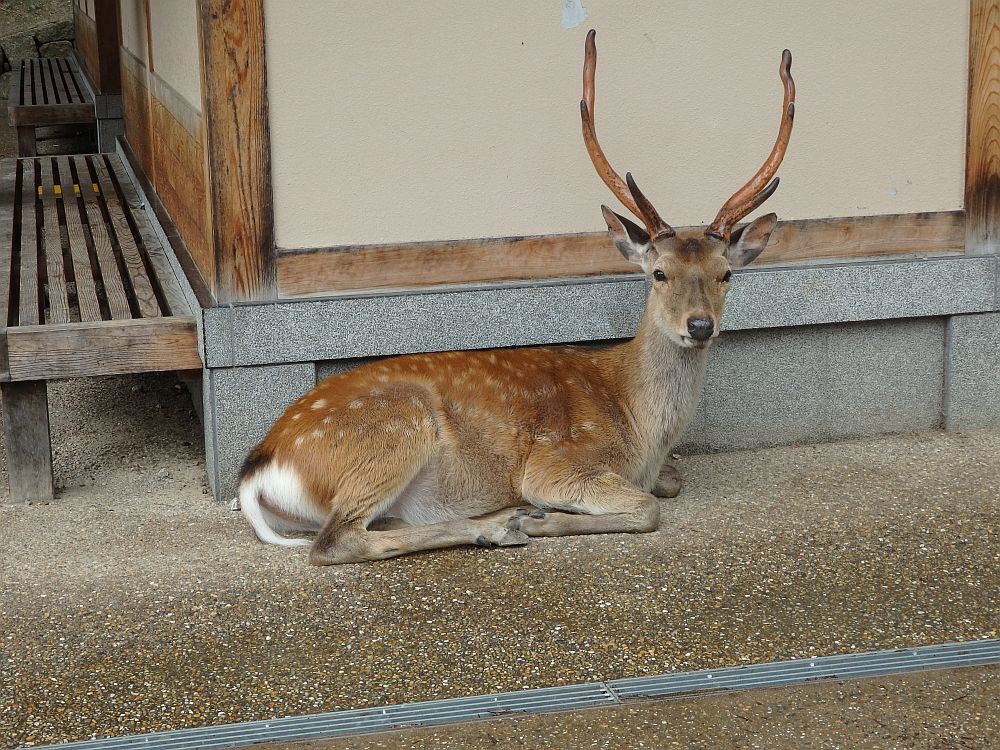 Click on the map below to find accommodations in central Nara:
Where is it?
The Historic Monuments are all located in the city of Nara, Japan. They are spread around town, so no specific address can be given. They are all within walking distance of Nara train station (Kintetsu-Nara), except the archeological site for Nara Palace, which can be found here.
From Kyoto to Nara is approximately 46 km (29 mi). From Osaka to Nara is 32 km (20 mi). Park anywhere in Nara, since all sites are within walking distance of the city center.
A direct train from Kyoto to Kintetsu-Nara station takes 45 minutes. From Osaka this is 50 minutes. Read tips on navigating the Japanese train system here.
For more information about Historic Monuments of Ancient Nara, take a look at this website. There is no official website that covers all monuments. Some have their own website, for instance Todai-ji Temple.
Text and photos provided by Stefan van de Wetering, an enthusiastic and insatiable globetrotter. Born in the small country of The Netherlands, Stefan developed a taste for travel from a young age. Soon after graduating from University, the intensity with which he traveled increased rapidly. So far, he has been able to visit 57 countries. While he has been to many countries, he has a strong love and preference for Myanmar, Japan and New Zealand. Stefan shares his travel experiences on the blog On the Vegan Trail, which he runs with his wife Brenda. You can also follow him on Instagram or Facebook.
Have you been to Nara? If so, do you have any additional information or advice about this UNESCO World Heritage site? Please add your comments below!