Historic Monuments of Ancient Kyoto, Uji and Otsu
By Alyse
What are the Historic Monuments of Ancient Kyoto, Uji and Otsu?
As their title suggests, the Historic Monuments of Ancient Kyoto, Uji and Otsu are a collection of 17 sites dotted throughout the ancient city of Kyoto and the neighbouring cities of Uji and Otsu in central Japan. These sites and the centuries they were constructed are:
6th century
7th century
8th century
Tō-ji

Kiyomizu-dera

Enryaku-ji

Saihō-ji
9th century
11th century
13th century
14th century
15th century
Kinkaku-ji

Ginkaku-ji

Ryōan-ji
16th century
17th century
Disclosure: This article contains affiliate links. Making a purchase through an affiliate link will mean a small commission for this website. This will not affect your price.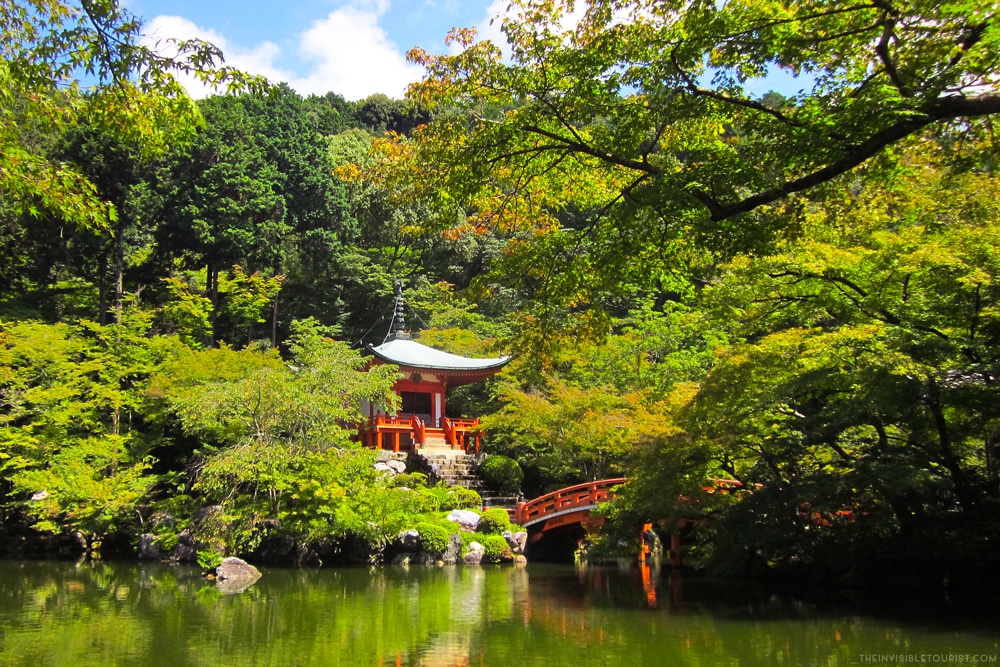 Why are the Ancient Kyoto Monuments UNESCO World Heritage sites?
Kyoto was the capital city of Japan for over 1,000 years, meaning its wooden religious structures and stunning landscaped gardens hold great cultural significance for the people of Japan. It was the main center for the evolution of Japanese architecture and garden design, which in turn influenced Japanese cultural traditions as well as, later, the rest of the world. These buildings and gardens have been beautifully preserved since their creation between the 6th and 17th centuries, according to the UNESCO website.
What can you expect on a visit to the Ancient Kyoto Monuments?
Having visited several of these sites and with several more on my wish list, there is a common theme among them. Each structure reflects the architecture of the era it was built, creating a feeling that locals have a strong connection to their past and ancestors.
Ancient sites such as these in Japan never cease to amaze and leave me in complete awe at their beautiful preservation: the intricate wood carvings, the ornate painted decorations, the ema (wooden plaques with written wishes) left by worshippers, the cleanliness at the sites (a trait of Shinto religion), the closeness to nature; the history and traditions are very much still alive and well to this day.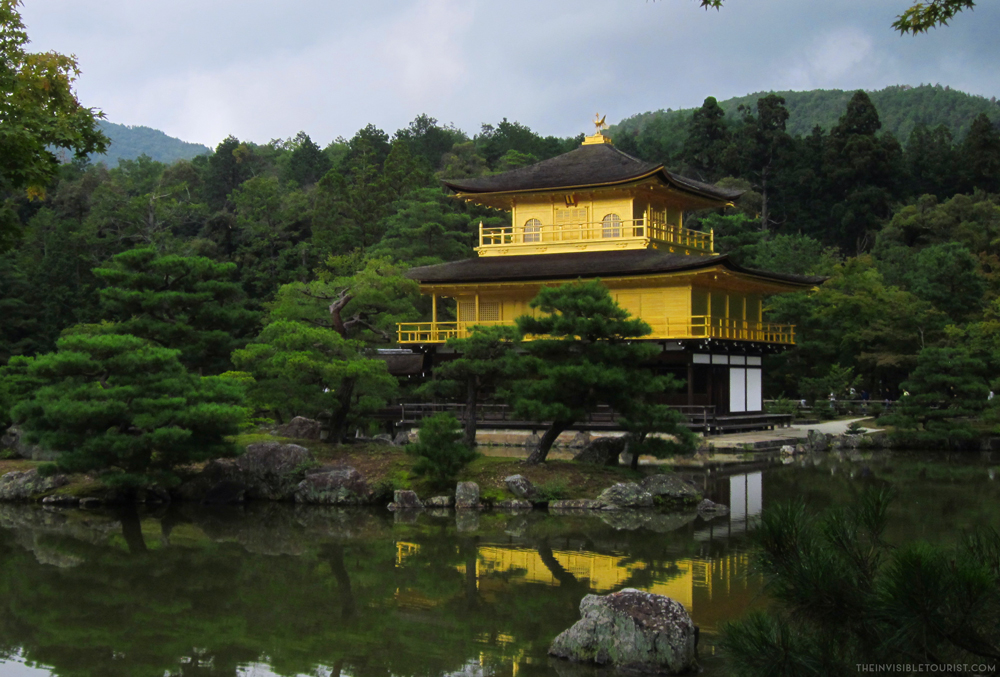 Are these ancient sites worth visiting?
Visitors may not have time to visit all 17 sites during their time in Kyoto. However, any of them is truly worth visiting for around two hours or more to help gain a better understanding and appreciation of Japanese culture and religion throughout the centuries.
Four sites in particular are worth making the trip for:
Kiyomizu-dera, meaning "pure water temple," with its grand wooden stage perched above treetops and overlooking three sacred streams;
Daigo-ji in the city's southeast, where a red and white temple and arched vermillion bridge are a picturesque sight;
The gold-covered façade of Kinkaku-ji in the northern outskirts has to be seen to be believed; and
Ginkaku-ji in the city's east has the most exquisite gardens and sweeping views over Kyoto.
Find your Kyoto accommodations by clicking on the map below:
What sort of travellers would like the Historic Monuments of Ancient Kyoto, Uji and Otsu?
Travellers who have a keen interest in exploring Japanese gardens, and/or in learning how historical events and religion have shaped the city and its people to this day will most appreciate the ancient sites.
Tips for visiting the Historic Monuments of Ancient Kyoto, Uji and Otsu
To make the most of your visit to any of the monuments, it's wise to plan a Kyoto itinerary in advance. Look up beforehand the methods of public transport you plan to use to get to each one instead of winging it, and consider visiting sites in similar areas of the city on the same day.
Some specific tips for the following sites:
Kiyomizu-dera: As it's one of Kyoto's most popular tourist attractions it's wise to take a walking tour with a local guide. They can explain the significance and symbolism included at each of these sites, making the experience more fulfilling.
Daigo-ji: Head to this site as the first stop in the day to avoid large groups from tour buses on the grounds. Then make your way north to Kinkaku-ji later in the afternoon.
Take a Kyoto walking tour: lots of options here!
Where are the Historic Monuments of Ancient Kyoto, Uji and Otsu?
The city of Kyoto can easily be accessed by bullet train from major cities such as Tokyo (2 hours 20 minutes), Osaka (15 minutes) and Hiroshima (1 hour 30 minutes). Once in Kyoto, most (if not all) of the ancient monuments are accessible by public transport such as the metro, bus or taxi.
From Kyoto, the city of Uji is a convenient 30-minute journey by local train, while Otsu is a quick 15-minute train trip. Here are some tips for traveling by train in Japan.
For more information about the Historic Monuments of Ancient Kyoto, it's best to look up the individual locations at their official websites. These can be found with a quick Google search; alternatively Japan-Guide.com has detailed information about opening times and admission prices for each site.
This Wikipedia article also gives information on each site.
Text and photos provided by Alyse of The Invisible Tourist, a Japan-loving travel blogger and author who has embraced "invisible" tourism for over a decade across five continents. Her blog explores the benefits of "blending in" to enrich travel experiences and create meaningful connections with locals. Follow her on Facebook, Pinterest, or Instagram.
Have you been to any of the Historic Monuments of Ancient Kyoto? If so, do you have any additional information or advice about this UNESCO World Heritage site? Please add your comments below!