By Stefan van de Wetering
What is Bagan?
The World Heritage Site of Bagan is an Archaeological Zone that covers an area of over 5,000 ha in central Myanmar. The area is scattered with thousands of religious Buddhist structures such as stupas, temples and monasteries. Originally, more than 10,000 were constructed, but due to earthquakes many have been destroyed. Approximately 3,000 are still standing today, and can be visited.
Disclosure: This article contains affiliate links. Making a purchase through an affiliate will mean a small commission for this website. This will not affect your price.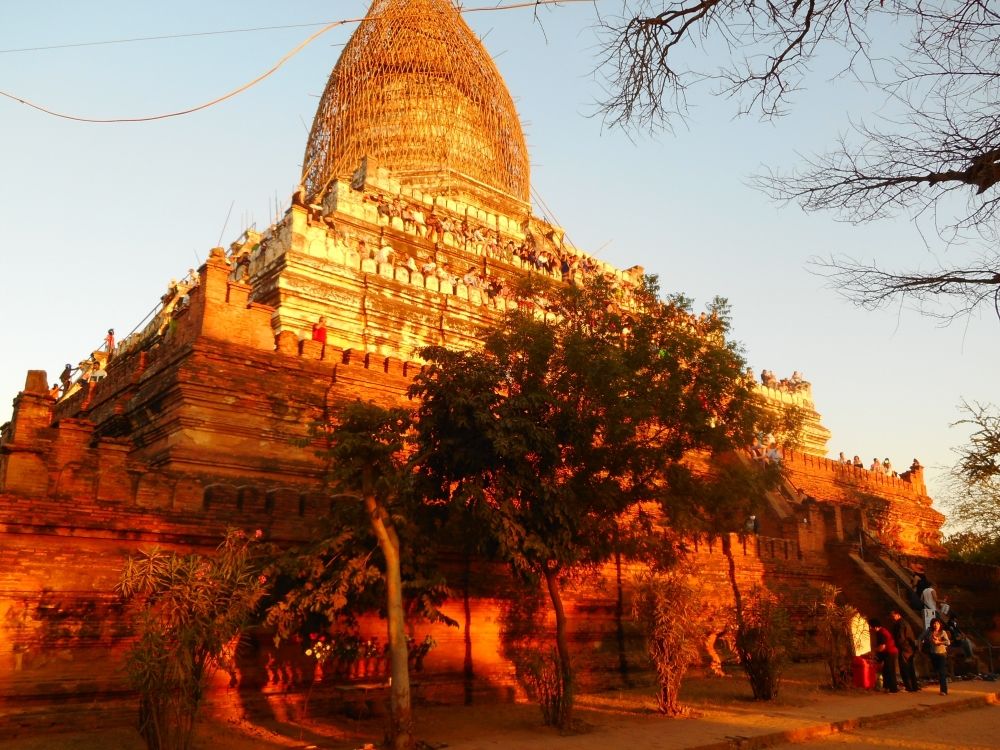 Why is Bagan a UNESCO World Heritage site?
According to UNESCO, Bagan is an exceptional and continuing testimony to the Buddhist cultural tradition of merit making, and to the peak of Bagan civilization in the 11th-13th centuries when it was the capital of a regional empire.
What can you expect on a visit to Bagan?
It is an impressive place to explore. The area is vast, with thousands of beautiful stupas and temples everywhere you look. Some temples are still being used, others are abandoned but that does not make them less attractive. Others can be climbed, which allows for spectacular sunsets and sunrises.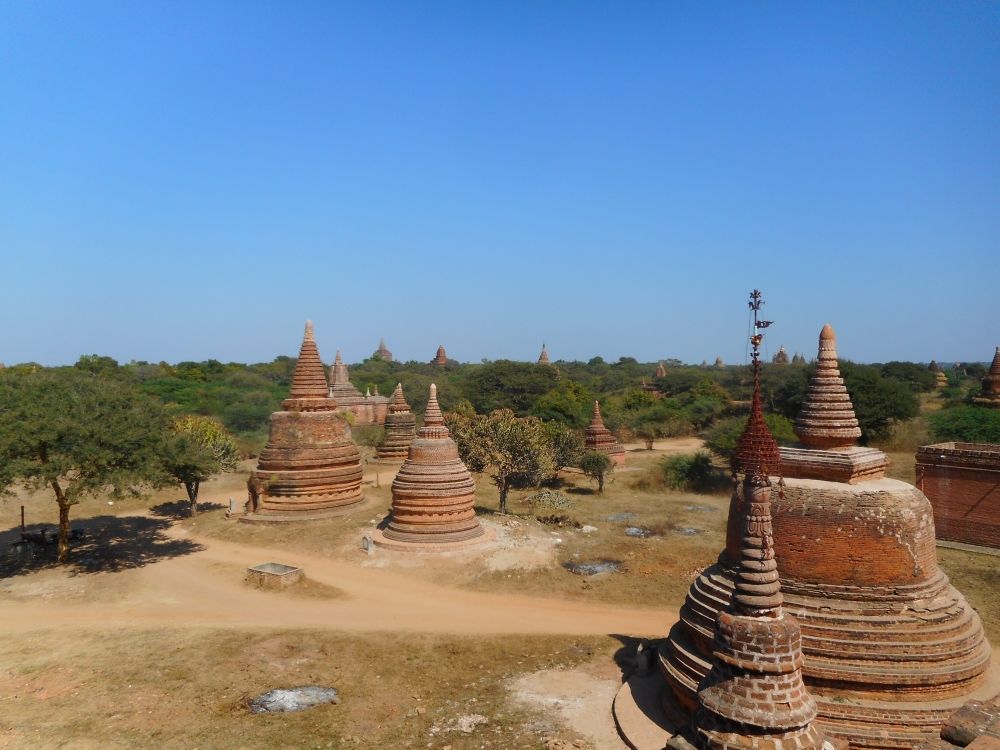 Is Bagan worth visiting?
Most definitely. Allow at least two full days to be able to get a feel for the place and visit a variety of temples and stupas. Rent an e-bike to explore this huge area so you can even visit some of the more obscure temples. Bagan is just as impressive as Angkor in Cambodia.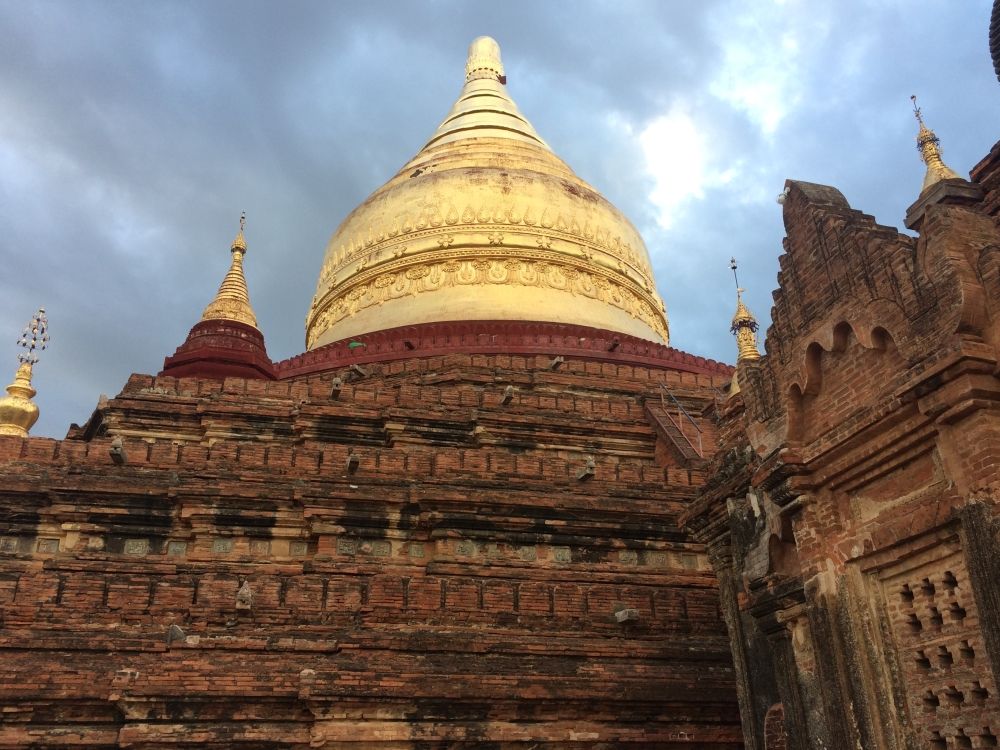 What sorts of travelers would like Bagan?
For most people visiting Myanmar, Bagan is the highlight of the trip. To appreciate it, an interest in Buddhism and religious structures surely helps. It is perfect for individual travelers who can explore the area on their own, but it is also possible to join guided tours. However, large tour groups only visit the main tourist sites, not the more obscure ones. Click on the banner below to see a range of tour options:
Tips for visiting Bagan
As the temples and stupas are spread over a large area, you will need transportation to make the most of it. Walking is certainly not an option. Taking a bicycle is possible, but most tracks are very sandy and temperatures are always high, so this is not recommended. The best option is to rent an e-bike (an electric scooter/moped). They are cheap, convenient and noiseless.
Click on the map below to book accommodations near Bagan:
Where is Bagan?
The Bagan Archaeological Zone is situated on the Ayeyarwady River, a few hours south-west of Mandalay, in central Myanmar. There are three centers of habitation ending on the site: Nyaung-U, Old Bagan and New Bagan. Any of these places is good for a start.
A private car will take you from Mandalay to Bagan in less then 4 hours.
A bus from Mandalay takes around 4 hours.
Other transport options from Mandalay are by boat (6 to 12 hours), train (8 to 12 hours) or airplane (30 min). There are also buses, trains and flights from Yangon; these take considerably longer.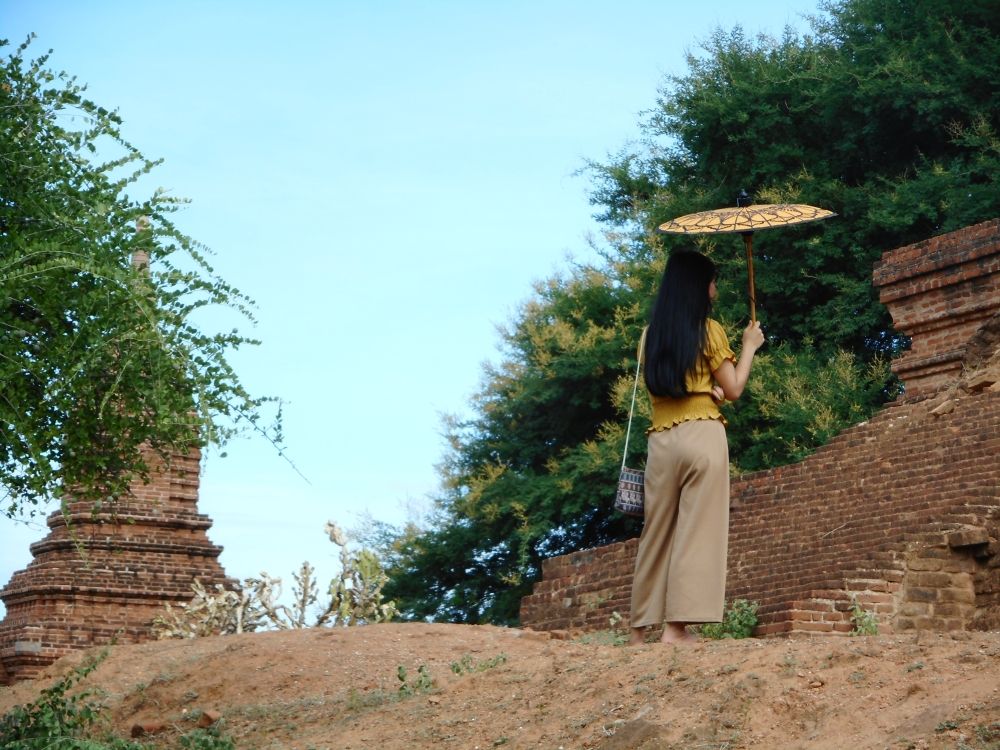 The Bagan Archaeological Zone is accessible day and night. A 'Zone Fee' ticket (US$25) is required to access some of the monuments. Tickets are also checked when entering the Archaeological Zone. There is no official website.
Text and photos provided by Stefan van de Wetering of On the Vegan Trail. Stefan is an enthusiastic and insatiable globetrotter. Born in the small country of The Netherlands, Stefan developed a taste for travel from a young age. Soon after graduating from university, the intensity with which he traveled increased rapidly. So far, he has been able to visit 57 countries. While he has been to many countries, he has a strong love and preference for Myanmar, Japan and New Zealand. You can also follow him on Instagram or Facebook.
Have you been to Bagan? If so, do you have any additional information or advice about this UNESCO World Heritage site? Please add your comments below!