By Patricija
What is Angkor?
Angkor in Cambodia is an archeological park and the world's largest religious monument. Home to over a thousand temples, the ancient city of Angkor was the capital of the Khmer Empire and the largest pre-industrial city in the world from the 9th to the 15th centuries.
Disclosure: This article contains affiliate links. Making a purchase through an affiliate link will mean a small commission for this website. This will not affect your price.
Now it is one of Cambodia's and South East Asia's biggest tourist attractions, attracting millions of visitors every year.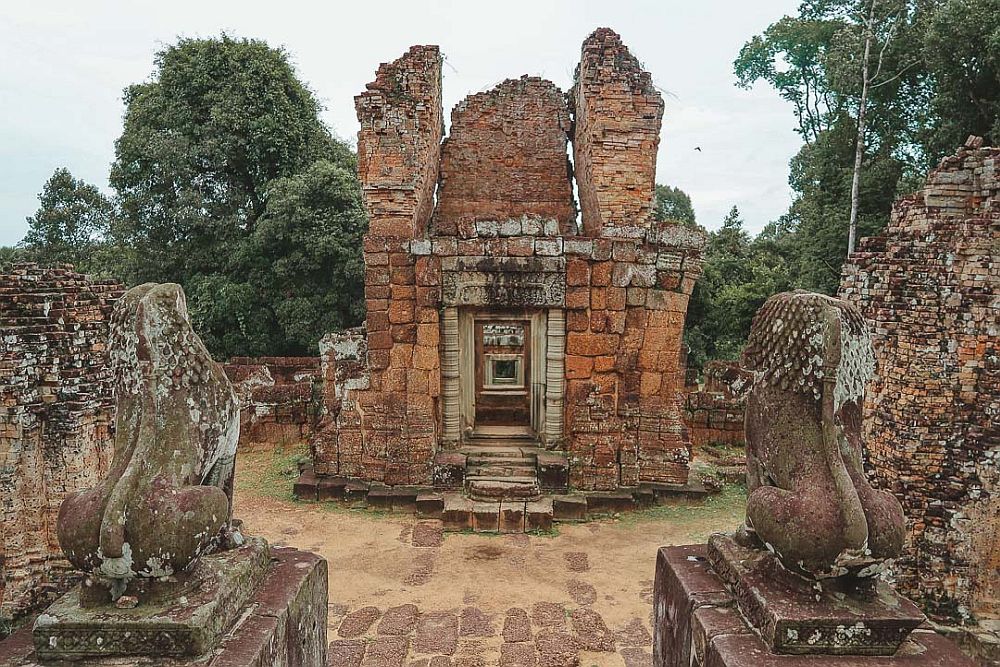 Why is Angkor a UNESCO World Heritage site?
According to UNESCO, the reason Angkor is a World Heritage Site is that it is one of the most important archaeological sites in South-East Asia. The site comprises "a unique concentration of features testifying to an exceptional civilization …. exemplifying cultural, religious, and symbolic values, as well as containing high architectural, archaeological, and artistic significance."
What can you expect on a visit to Angkor?
Angkor is absolutely stunning both in real life and in the pictures. It's hard to grasp just how big the park is until you've spent a whole day walking and only managing to barely scrape the surface of 10 temples.
Some of the temples are better preserved than others, but they all leave a great fascination about the architecture and the work that went into building them. If you want to know more about the temples, then make sure you book a tour or have a look at this 1-day itinerary to Angkor.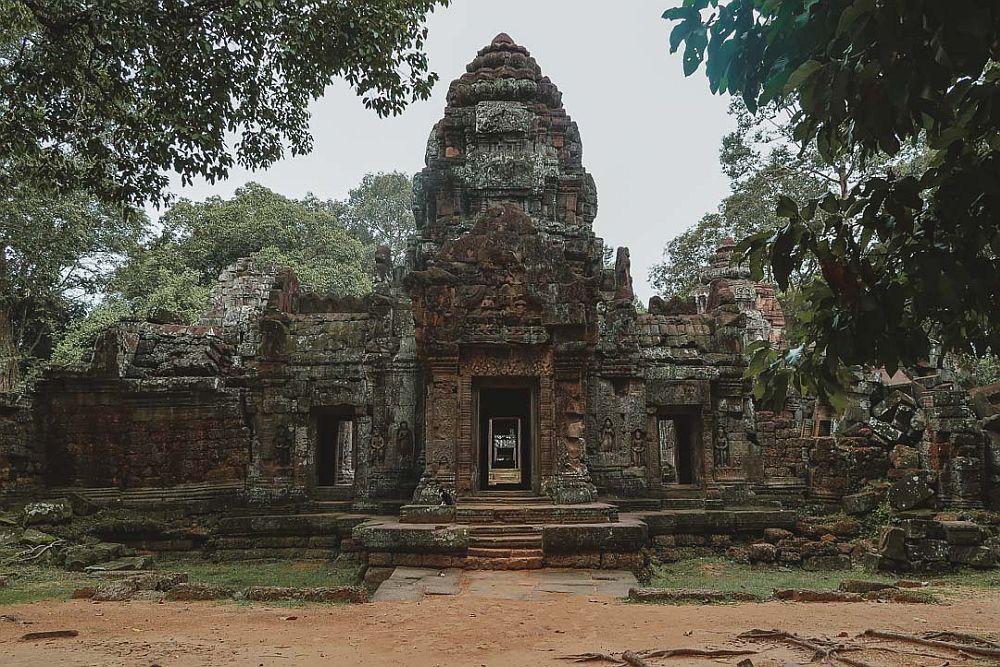 Is Angkor worth visiting?
As the main tourist attraction in the whole of Cambodia, it is definitely worth the visit. If you also happen to be a fan of ruins, then you'll love Angkor!
Budget travelers, movie geeks (Tomb Raider was shot here), history and ruins enthusiasts, and any kind of travelers who like learning about different cultures will love this place.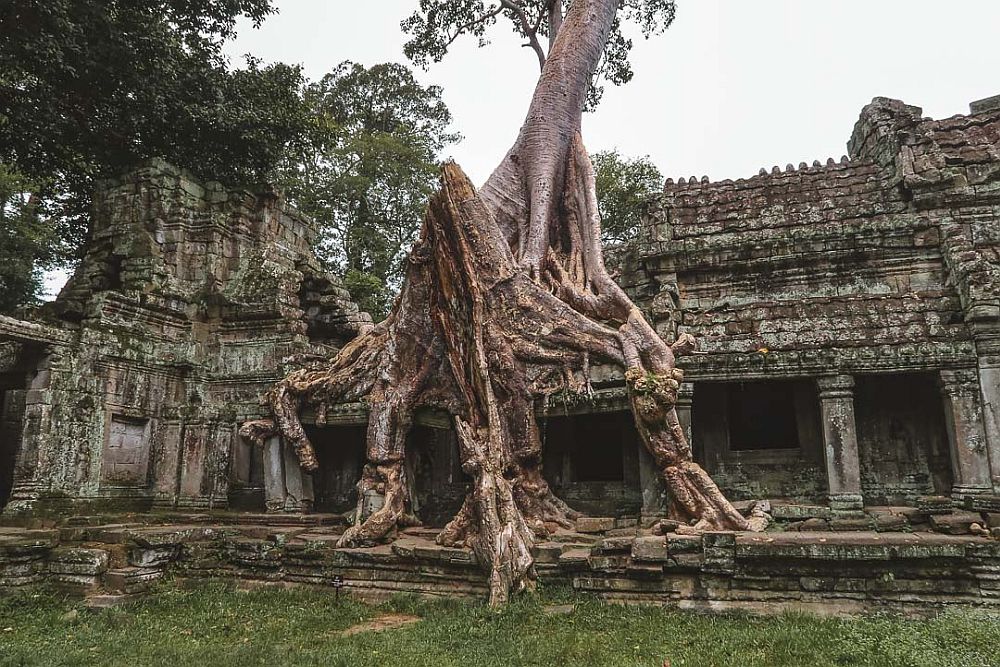 Tips for visiting Angkor
Make sure you dress modestly and cover your shoulders and knees. You will not be allowed to enter several temples if you are not dressed appropriately. Also, make sure you opt for comfortable shoes since you'll be doing lots of walking during your visit here. I suggest you skip Angkor Wat at sunrise and begin your tour on the other end to avoid crowds.
Book your accommodations at Siem Riep by clicking on the map below:
Where is Angkor?
You will start your tour from Siem Reap and your tour guide will take you to Angkor from the city. Your driver will also take you from temple to temple since this archeological park is huge. If you opt for a tour, you will be provided with all the details you need to know.
Angkor Archeological Park is open from 7:30 am to 5:30 pm every day. A lot of people come to watch the sunrise at Angkor's most famous temple Angkor Wat, so this temple (along with a few others) opens at 5 am. The admission fees are different depending on which ticket you buy. Find information here.
Text and photos provided by Patricija of I, Wanderlista. I, Wanderlista is a travel blog for explorers seeking authentic experiences in beautiful destinations all over the world. Her curated guides, practical advice and original photography help inspire curious travelers like you to make the most of your own adventures and find joy exploring this beautiful world.
Have you been to Angkor? If so, do you have any additional information or advice about this UNESCO World Heritage site? Please add your comments below!