By Patricija
What are the Rock Carvings in Tanum?
The rock carvings in Tanum are a collection of petroglyphs in West Sweden. They date back to the Bronze Age and are in great condition for visitors to see and admire. Some of the 300 carvings have been painted red for clearer viewing and the carvings are of a variety of scenes, people, and objects.
Disclosure: This article contains affiliate links. Making a purchase through an affiliate link will mean a small commission for this website. This will not affect your price.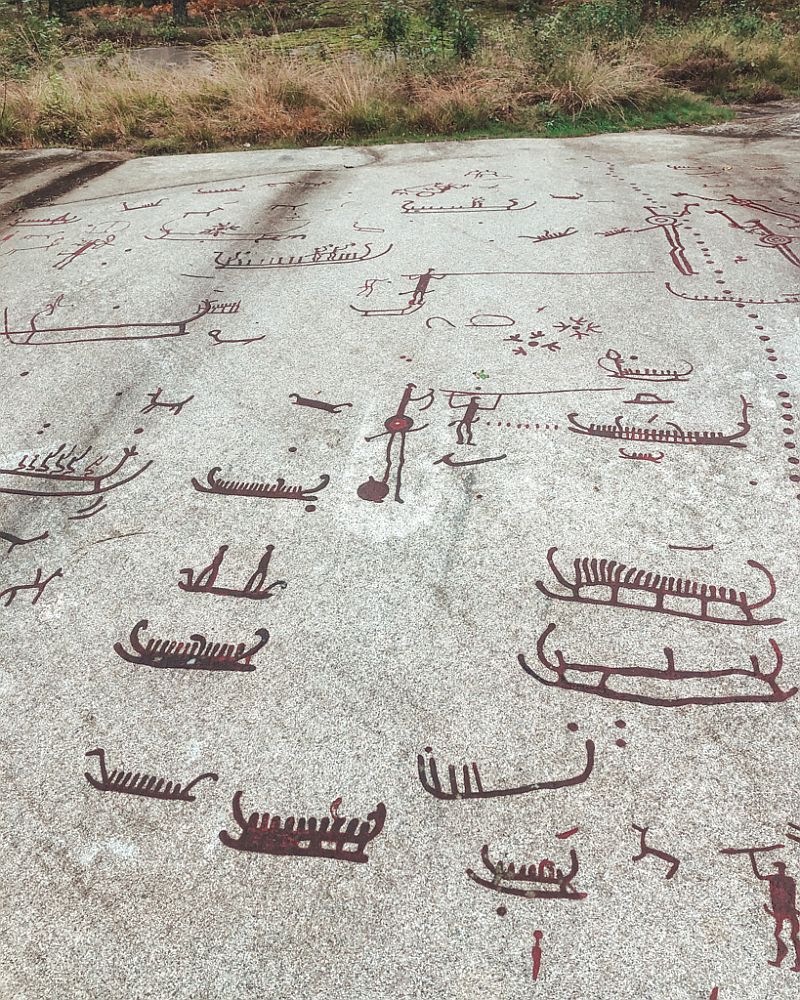 Why are the Rock Carvings in Tanum a UNESCO World Heritage site?
According to UNESCO, the reason the Rock Carvings in Tanum are a World Heritage Site is that they are a "unique artistic achievement not only for their rich and varied motifs … but also for their cultural and chronological unity. They reveal the life and beliefs of people in Europe during the Bronze Age and are remarkable for their large numbers and outstanding quality."
What can you expect on a visit to the Tanum carvings?
The stories behind the carvings are what make this destination worthwhile. Make sure you visit the Vitlycke museum before checking out the carvings in the area, as you will be able to understand the stories they try to tell much more clearly.
This site is not one of the famous ones in Sweden, but they make a great stop when doing a road trip through West Sweden.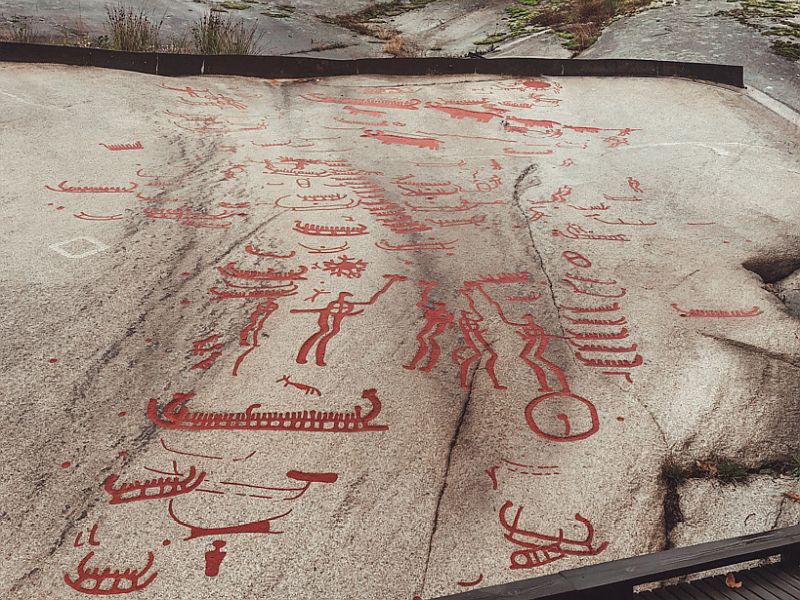 Are the Tanum carvings worth visiting?
If you happen to be doing a road trip around West Sweden, then I suggest you visit the rock carvings. Unless you are a big fan of them or a Bronze Age enthusiast, I don't think it's worth a special trip from Gothenburg just for this though.
Tips for visiting the Rock Carvings in Tanum
There are no crowds coming here at any time of the year, so feel free to come as you please. There are a few hiking paths in the area as well, so if you're in the mood for a hike, make sure you wear comfortable shoes. I suggest you visit the rock carvings as a part of a road trip around West Sweden; see this guide for the best tips.
Find accommodations in the area by clicking on the map below:
Where are the carvings?
Park your car at Vitlycke Museum, which is located two kilometers south of Tanumshede, about 1.5 hours from Gothenburg. The parking is free and you'll be able to walk to nearby rock carvings in the area. There is no entrance fee for the museum or the carvings.
The rock carvings are open 24/7 and admission is free. Vitlycke Museum (the visitor center of the World Heritage site) has different opening times depending on the season, see all the times here.
Text and photos provided by Patricija of I, Wanderlista. I, Wanderlista is a travel blog for explorers seeking authentic experiences in beautiful destinations all over the world. Her curated guides, practical advice and original photography help inspire curious travelers like you to make the most of your own adventures and find joy exploring this beautiful world.
Have you seen the Rock Carvings of Tanum? If so, do you have any additional information or advice about this UNESCO World Heritage site? Please add your comments below!