By Karen Marco
What is Venice and its Lagoon?
This UNESCO World Heritage Site comprises the city of Venice and the Venetian Lagoon.
Disclosure: This article contains affiliate links. Making a purchase through an affiliate will mean a small commission for this website. This will not affect your price.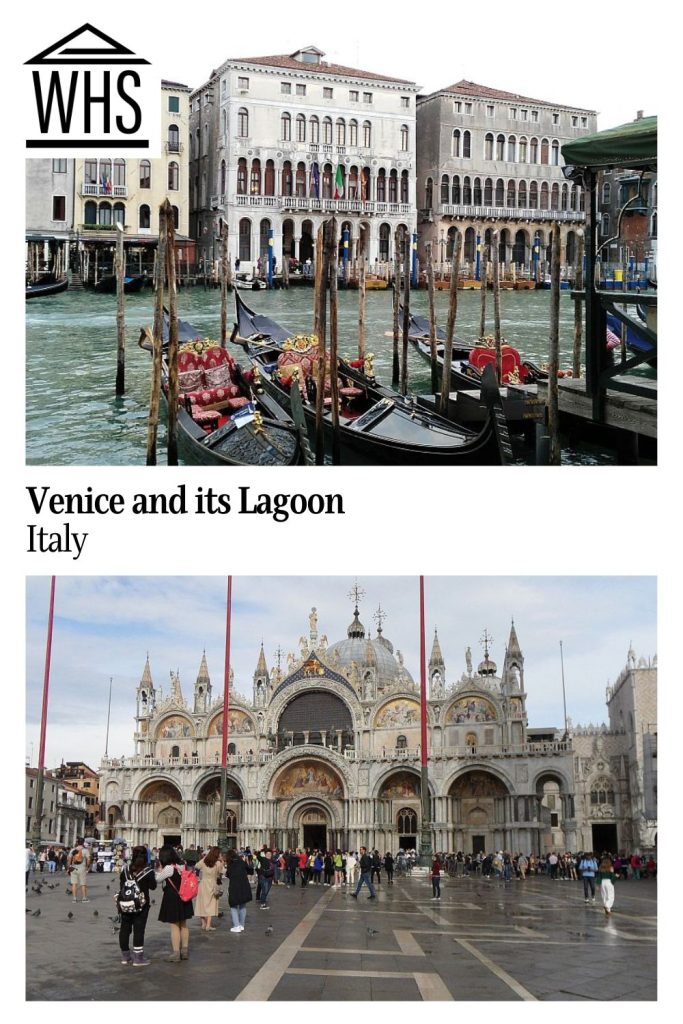 Venice extends over 118 small lagoon islands off the Veneto coastline in northeastern Italy. Originating in the marshlands during the 5th century, Venice developed into a shipping city of strategic importance which made its merchants immensely powerful and wealthy throughout the Middle Ages. Many of the city's architectural wonders and artistic masterpieces date to this 'Golden Age' period.
Venice and the islands are filled with some of the most extraordinary works of art in the world: Venetian masters such as Titian, Giorgione and Tintoretto in Renaissance style or 19th-century Veronese, among others. Monumental marvels include dozens of Roman Catholic churches, such as St. Mark's Basilica and Santa Maria della Salute Church, or Torcello Cathedral (on the island of the same name).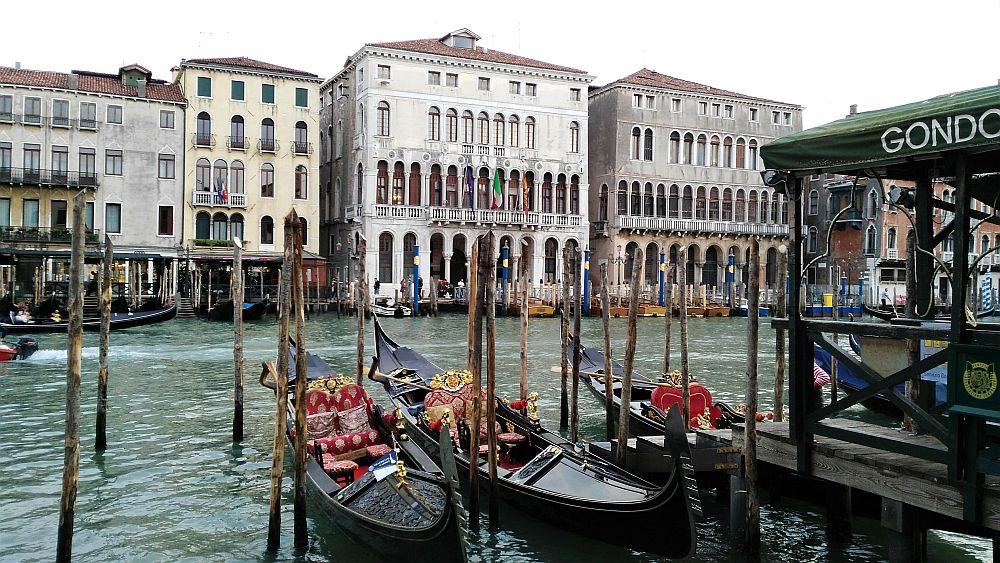 Why is Venice and its lagoon a UNESCO site?
The uniqueness of Venice, built over platforms shored up by wooden piles, combined with the architectural excellence and authenticity of the entire 'floating' city, and the immense wealth of artworks on show, plus the ancient cultural inheritance of the islands and singular ecosystem of the lagoon, make this one of the top UNESCO sites on the planet.
What can you expect on a visit to Venice?
There is a lot to see in Venice itself. This a pedestrianized, walkable city and it's a joy to stroll along the waterside paths, into the historic piazzas, and along St Mark's Bay waterfront esplanade. The wide Grand Canal is lined with ornate Medieval palaces, many converted into galleries and museums, or luxurious hotels with waterside restaurants. There are only four crossings, Rialto Bridge being the most emblematic. The labyrinth of side canals are spanned by hundreds of little humpback bridges, and bordered by elegant mansions and ancestral homes, many with tiny jetties or grilled entrances to anchor a boat.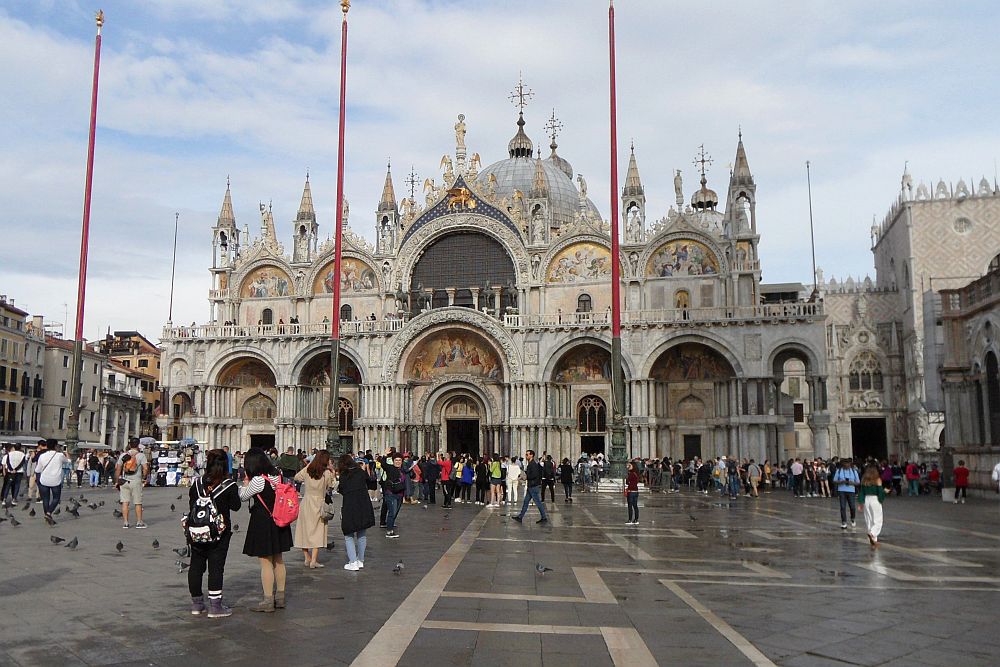 Is Venice worth visiting?
Venice and its Lagoon are definitely worth visiting. A 2 day Venice itinerary makes a unique holiday combined with a trip to other places of interest in Italy. As well as seeing the historical 'water city' sites, it's easy to get the public water bus over to see the famous Venice Lagoon Islands. Murano, Burano and Torcello islands are particularly picturesque.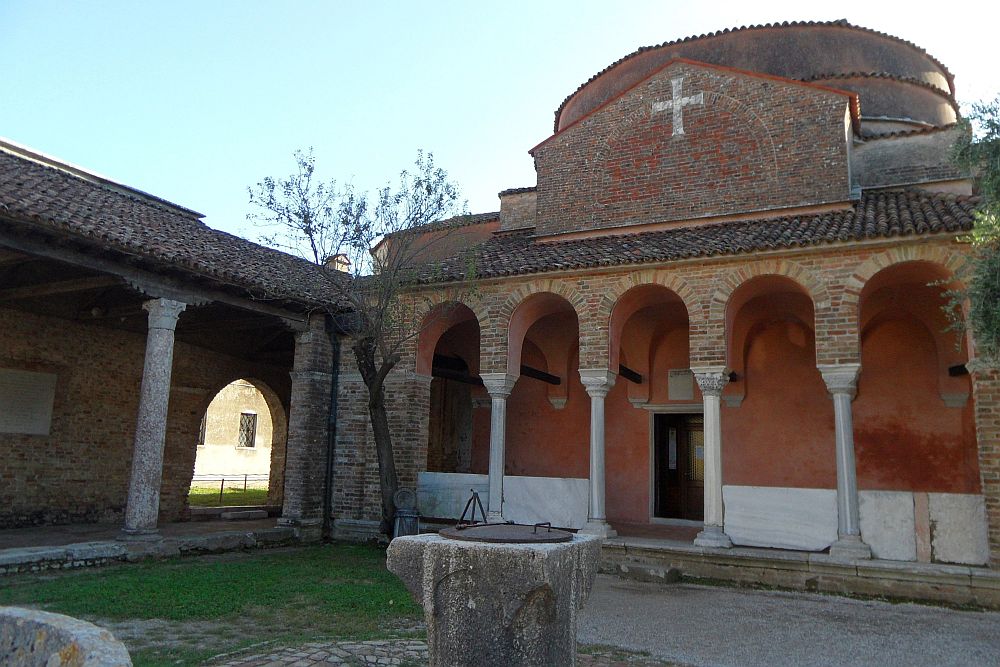 What sort of traveler would like Venice?
Everyone loves the beauty of Venice and should visit at least once in a lifetime. However, those with a physical disability should choose conveniently-located accommodation with adequate mobility access.
The city is an amazing place to wander around, for art enthusiasts and historians, romantic honeymooners, for foodies (the seafood freshly caught in the lagoon is wonderful), and generally for anyone who likes an atmospheric immersion in a medieval ambiance.
Kiddies will enjoy the beach at Jesola di Lido, and no doubt the fun of making carnival masks. Instagrammers and photo fanatics shouldn't miss colorful Burano (where bright fishermen's dwellings reflect in the canals). Meanwhile, history buffs will be fascinated by the archaeological remains on Torcello, and nature lovers will enjoy the scenery of this small rural island.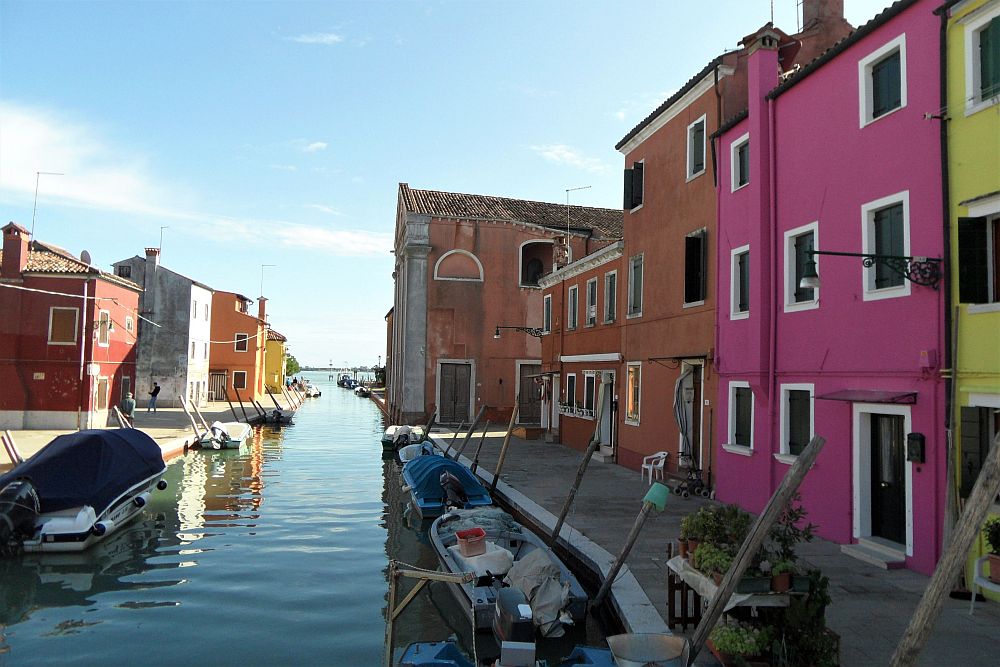 Tips for visiting Venice and its Lagoon
My most important tip: purchase an economical 'vaporetto' pass to cruise the Grand Canal by public water bus, and to trip out to the islands.
Make sure you know where your hotel or apartment is located and how to get there – it can be tricky navigating umpteen little bridges with luggage to get to your destination. Stay in a district near the station if arriving by train, or sort out water transport beforehand if staying centrally, near St Mark's Square for example (water taxis can be expensive).
September and October are the best time of year to visit Venice, when the summer crowds have gone home, and before chilly damp weather arrives. The lively Venice Carnival takes place in February. April and May should be relatively sunny and tourist-free too. Summer is obviously great for the beach. Avoid stormy weather when there is more likelihood of 'Aqua Alta' flooding.
Discover the Veneto region while visiting Venice. Take day trips by train to Romeo and Juliet's Verona, the cute canal town of Padua, or drive to the Prosecco vineyards in the surrounding countryside.
Click on the map below to book your accommodations in Venice.
Where is Venice?
Venice is part of the Veneto Region in northeast Italy. The lagoon is located between the Venetian Plain and the Adriatic Sea (45° 12′ N).
The nearest airports are Venice Marco Polo and Treviso Airport.
Alternatively, Bologna has a major international airport within easy travelling distance to Venice (130 km). Get the airport shuttle bus into Bologna Centrale railway station and then a high-speed train to Venice Santa Lucia terminal (train journey approx. 1 hour 30 minutes).
Venice is reached via the Constitution Bridge from Mestre. Cars are not allowed into Venice, so those travelling by road should either stay on the mainland and get the train in, or reserve a space in one of the car parks outside the historic centre, just over the bridge (this can be expensive).
For more information on visiting Venice and the lagoon islands, see the official tourism site Venezia Unica.
Text and photos by Karen Marco, travel writer and owner of KaliTravel Blog. Karen is a UK journalist and bilingual travel writer based in Spain. She loves visiting historical heritage sites and exploring exotic places across the world!
Have you been to Venice? If so, do you have any additional information or advice about this UNESCO World Heritage site? Please add your comments below!