Bolgar Historical and Archaeological Complex
By Monika and Petar Fuchs
What is Bolgar?
Great Bolgar is a collection of buildings and museums located on the site of the first capital of the Golden Horde, 200 kilometers south of Kazan, the modern capital of Tatarstan. The site is located at the confluence of the River Kama with the Volga. The Bolgar Historical and Archaeological Complex is part of this collection of buildings. It dates back to the medieval city of Bolgar, an early settlement of the Volga-Bolgars.
Disclosure: This article contains affiliate links. Making a purchase through an affiliate will mean a small commission for this website. This will not affect your price.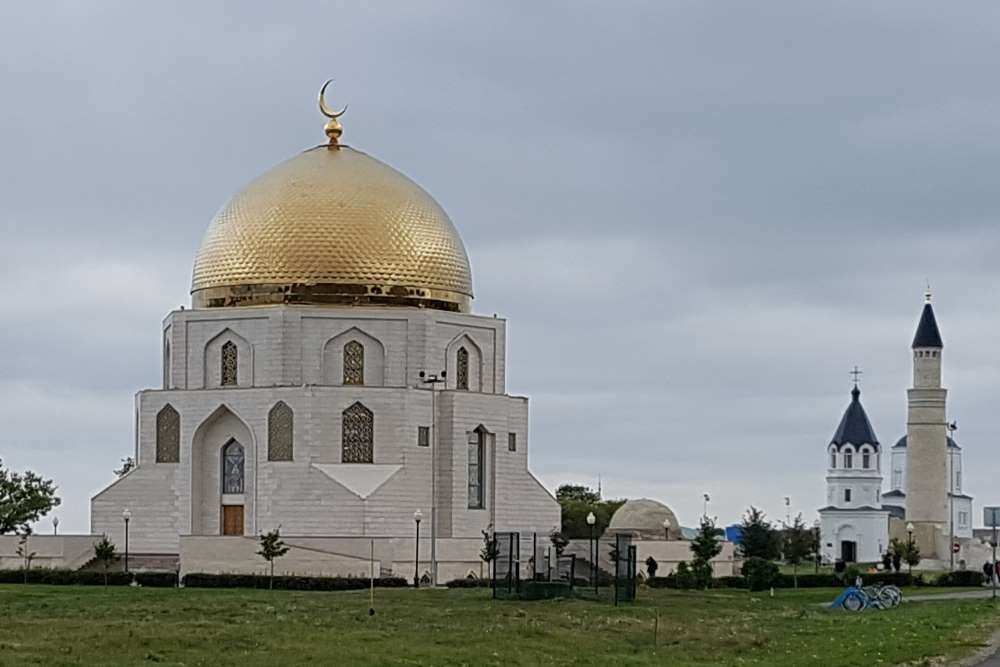 Why is Bolgar a UNESCO World Heritage site?
The historical and archaeological complex is a reminder of when the Volga-Bolgars accepted Islam as their religion in 922 AD. Modern Muslims from Tatarstan today use it as a pilgrimage destination. According to UNESCO, it also represents cultural exchanges and influences – in terms of traditions, architecture and more – among a number of different societal groups over the course of the centuries.
What can you expect on a visit to Bolgar?
You won't only find ruins and remnants of the medieval city of Bolgar at this UNESCO World Heritage site. We were impressed by the Museum of Bolgar Civilization, which depicts the history of the Golden Horde as well as the building of the capital of the Volga-Bolgars. Detailed exhibits bring this time and culture to life.
Besides the Bolgar Historical and Archaeological Complex you will find a shrine that contains the world's largest printed Koran, amazing because of its sheer size.
The White Mosque on the perimeter of the complex impresses with its beauty and its reflection in the pond in front of the entrance. You can visit the White Mosque with a guided tour.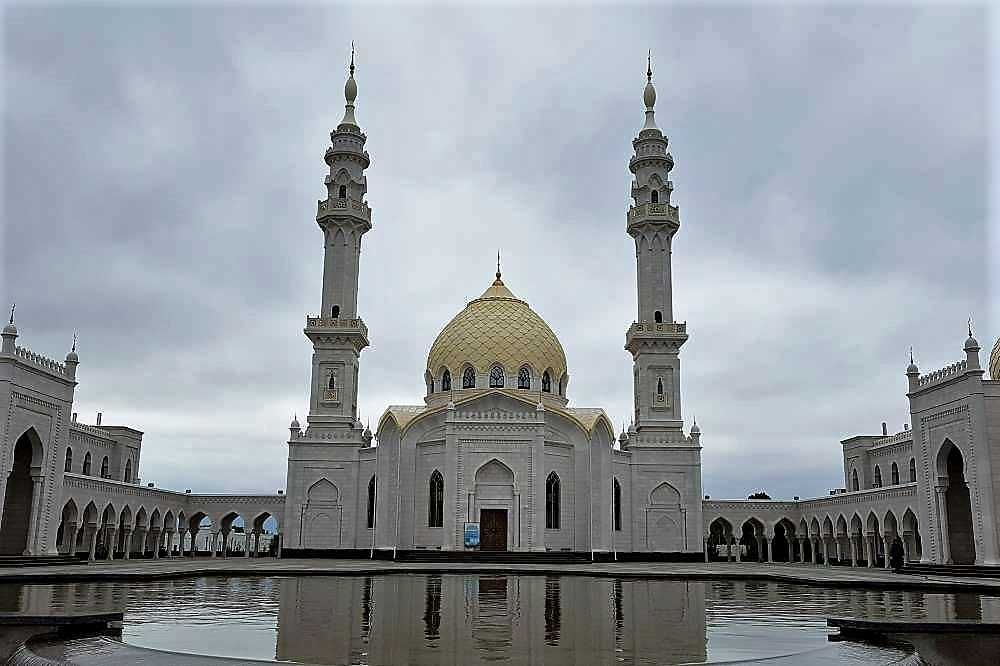 Adjacent to the modern mosque you will find the Museum of Bread, which depicts life in rural villages of Tatarstan. There you can see wooden houses that show how people live in the villages of Tatarstan. It is a great place to learn more about the culture of Tatarstan.
Read more about Great Bolgar here.
Is Bolgar worth visiting?
It is well worth a visit, if you want to understand modern life and culture of Tatarstan and Kazan, its capital. In Bolgar you will find out more about the Muslim history of the Tatars, their culture and their way of life over the last centuries.
What sorts of travelers would like Bolgar?
The Bolgar Historical and Archaeological Complex is interesting for travelers who are interested in the religion, history and culture of Tatarstan. It gives you great insights into the Muslim side of the population of the Republic of Tatarstan.
Tips for visiting Bolgar
We recommend wearing walking shoes. You will walk a lot and also spend some time in the buildings. Women should bring a headscarf. These are required in the mosque. They are also offered at the entrance, but it's best to bring your own.
There are several options for lunch. You can eat at the Zuleika Café inside the Museum of Bolgar Civilization. Another option is the Genghis Khan restaurant in the Museum of Bread, that serves a more diverse menu. In both places you will also find modern restrooms.
There are other options for food in a kiosk near the doctor's house or at souvenir shops, which serve tea and pastries. In the café Blinnaya on Muhamedyar Street they serve mostly pancakes.
Find accommodations for your trip to Bolgar by clicking on the map below:
Where is Bolgar?
Here are the coordinates: 54°58′44″N, 49°03′23″E. You can drive to Bolgar by car or tour bus from Kazan, which would take about two and a half hours. There are also boats that take you to Bolgar from Kazan River Port.
For more information
Find more information about Great Bolgar, its opening hours and admission fees at its official website.
Text and photos provided by Monika and Petar Fuchs of www.travelworldonline.de. Monika and Petar travel the world in search of trips to savor and slow travel destinations. They have traveled to all five continents and publish their recommendations on their blog since 2001.
Have you been to Bolgar? If so, do you have any additional information or advice about this UNESCO World Heritage site? Please add your comments below!