Paraty and Ilha Grande – Culture and Biodiversity
By Bruna Venturinelli
What is Paraty and Ilha Grande?
The small towns of Paraty and Ilha Grande comprise a cultural and natural World Heritage site in Brazil. They are so rich with culture, history, and natural beauty that it's impossible to encapsulate them all in one brief article, but I will try.
Disclosure: This article contains affiliate links. Making a purchase through an affiliate link will mean a small commission for this website. This will not affect your price.
Paraty, Brazil, is a small town located on the Green Coast, south of Rio de Janeiro state, and it was founded in 1597 by Portuguese settlers. The town has preserved its colonial architecture and many aspects of traditional indigenous culture as well.
On top of that, Paraty is surrounded by the lush Atlantic forests of Serra da Bocaina National Park, which is a unique location.
As for Ilha Grande, this is a small island of natural beauty and historical significance. Located off the coast of Rio de Janeiro state, Ilha Grande has become one of Brazil's most popular tourist destinations during Carnival and for New Year's Eve. The island offers visitors pristine beaches, water teeming with marine life, and fascinating sites to explore.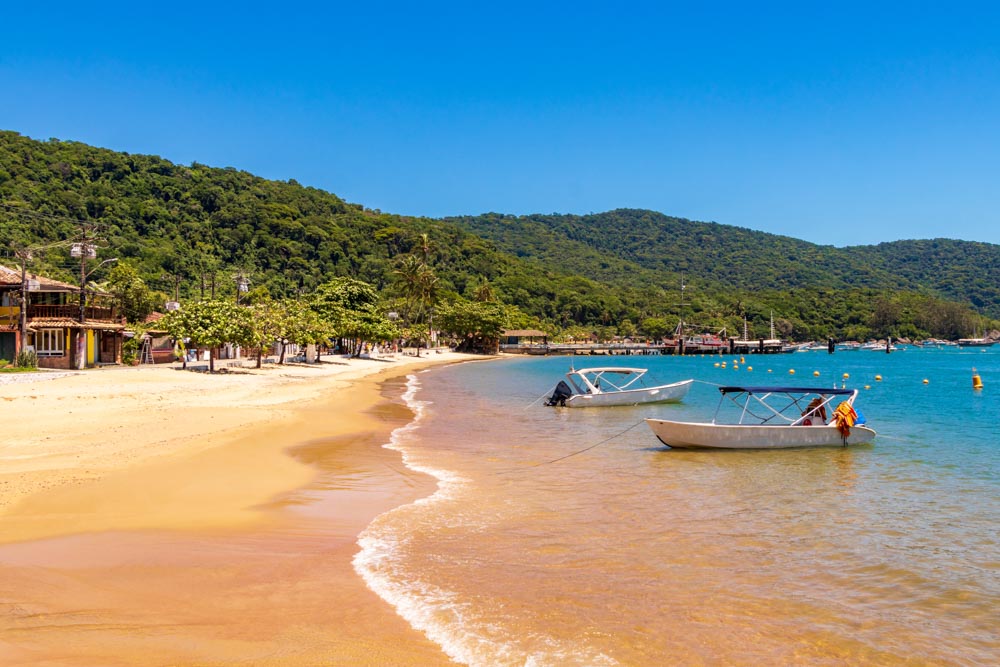 The UNESCO site includes six components:
Serra da Bocaina National Park
Environmental Protected Area of Cairuçu
Ilha Grande State Park
Praia do Sul Biological Reserve
The Paraty Historic Centre
The Morro da Vila Velha.
Why is Paraty and Ilha Grande a UNESCO World Heritage Site?
Paraty shows strong heritage and a natural-cultural landscape that embraces the historic center like few places in Brazil. The preserved colonial architecture, cobbled streets, whitewashed houses, and lush green forest in the background are proof of that. On top of that, Paraty celebrates the diversity of African, indigenous, and Portuguese cultures through gastronomy and social initiatives.
Ilha Grande, which is also a state park, is home to an impressive number of animal and plant species and holds many cultural aspects that indicate the indigenous occupation, European settlers, and African slaves.
The area is an important area for biodiversity, partly because of the wide variety of landscapes it contains. It is home to many rare and endangered endemic species, both on land and in the sea.
What can you expect on a visit to Paraty and/or Ilha Grande?
Both Paraty and Ilha Grande are laidback places to visit in Brazil where you can learn about their historical roots and rich natural world. They are as diverse as Brazilian culture.
You can go on boat trips to see the wildlife, visit beautiful waterfalls nearby, and hike a historic path. You can also hike up mountains to see some of the most beautiful views in the country, including the world's only tropical fjord. There is a lot of colonial architecture that is lovely to look at, too.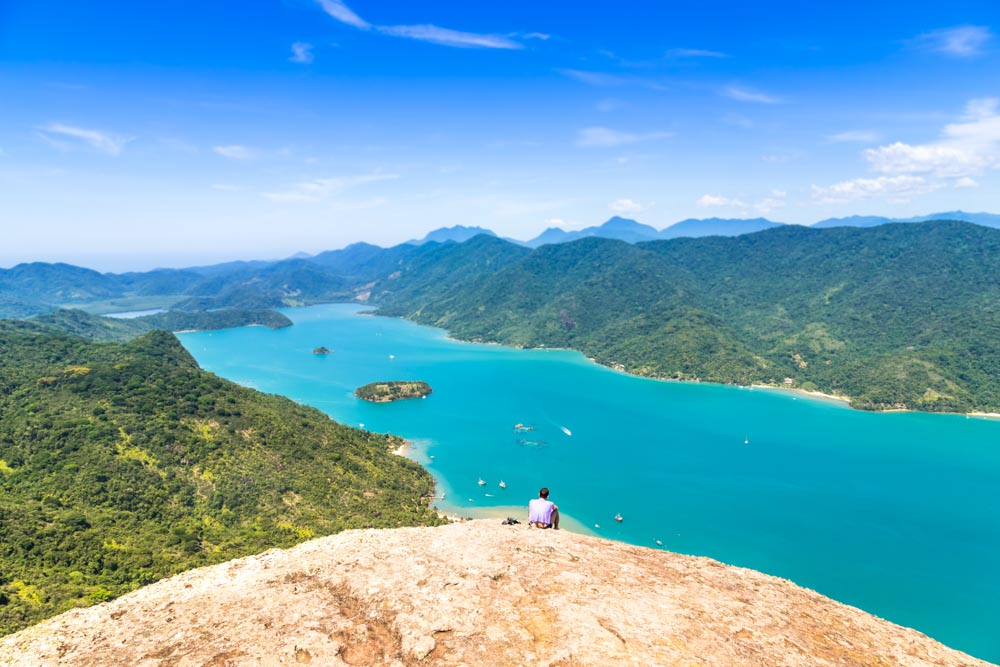 Besides, the food scene lives up to the hype – traditional Brazilian and lots of seafood dishes are easy to find. Not only that, but the fact that Paraty boasts many cachaça (Brazilian liquor) distilleries makes this a place tourists shouldn't miss if they want to understand the roots of such a beautiful country.
Click here for a range of activities and tours you can do in Paraty.
Click here for various activities and tours in Ilha Grande.
Are Paraty and/or Ilha Grande worth visiting?
100% yes! While Paraty is a small town and you could see a lot of it in a day, I recommend spending at least three days to feel and understand its roots and history fully. I would also reserve another three days for Ilha Grande if you're short on days, but there's a big chance you'll wish you had planned for more.
Click here to book accommodations in Paraty.
Click on the map below to book accommodations on Ilha Grande:
What sorts of travelers would like Paraty and Ilha Grande?
Any. Paraty and Ilha Grande are places that anyone can enjoy, from families and nature lovers to couples and partying backpackers. These places offer something for every sort of traveler, even if they are not interested in history or culture, which would be a shame.
Tips for visiting Paraty and/or Ilha Grande
Wear comfortable shoes because that will make it easier to walk on the cobblestone streets of Paraty.
Don't forget a good repellent with picaridin. Paraty and Ilha Grande are surrounded by nature, which equals mosquitoes.
Learn some Portuguese words. Most Brazilians don't speak English, and knowing the basics will go a long way.
Respect the local communities and natural resources. About 78% of Paraty's territory is environmentally protected, and Ilha Grande is truly a natural paradise in Brazil. Let's preserve these places for the generations to come.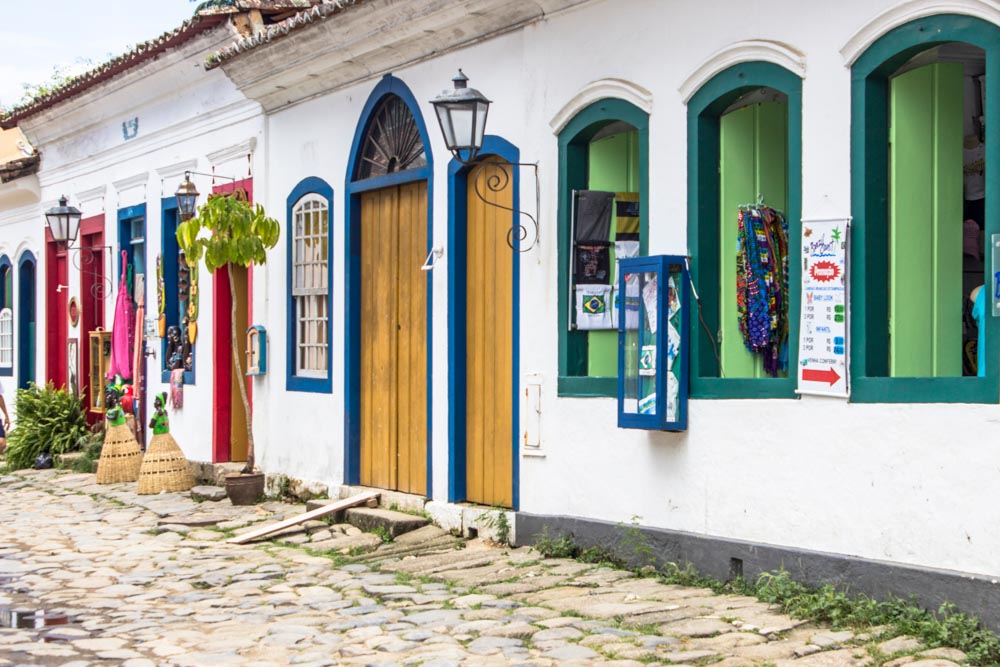 Where is Paraty and Ilha Grande UNESCO site?
Paraty and Ilha Grande are on the southern coast of Rio de Janeiro state.
The car drive from Rio de Janeiro city takes about 3 hours 45 minutes, and you'll most likely find parking in your hotel (Paraty only since Ilha Grande is closed to cars). Click here to book a rental car.
To get to Ilha Grande you can get a water taxi or ferry from Mangaratiba, Conceição de Jacareí, or Angra dos Reis. Angra is the largest town, so will give you the most choices.
If you're not driving in Brazil, you can take a bus from Rio de Janeiro Bus Terminal with the Costa Verde company to Paraty or to any of the jumping-off points for Ilha Grande. It's a 4 to 5-hour trip.
These small towns offer something for every kind of traveler with their rich history, culture, and natural beauty – they have everything that makes Brazil so unique.
Text and photos provided by Bruna Venturinelli from iHeartBrazil.com, a culture, recipe, and travel blog about Brazil. Bruna is a Brazilian-born writer, and you can subscribe to her blog to learn more about this beautiful country.
Have you been to Paraty and/or Ilha Grande? If so, do you have any additional information or advice about this UNESCO World Heritage site? Please add your comments below!