Historic Centre of Oporto
By Amy Green
What is Oporto?
There are 17 World Heritage sites in Portugal, and one of the most popular is the historic centre of Porto or 'Oporto' as it is known in Portuguese. This beautiful city overlooks the Douro river in the north of Portugal.
Disclosure: This article contains affiliate links. Making a purchase through an affiliate link will mean a small commission for this website. This will not affect your price.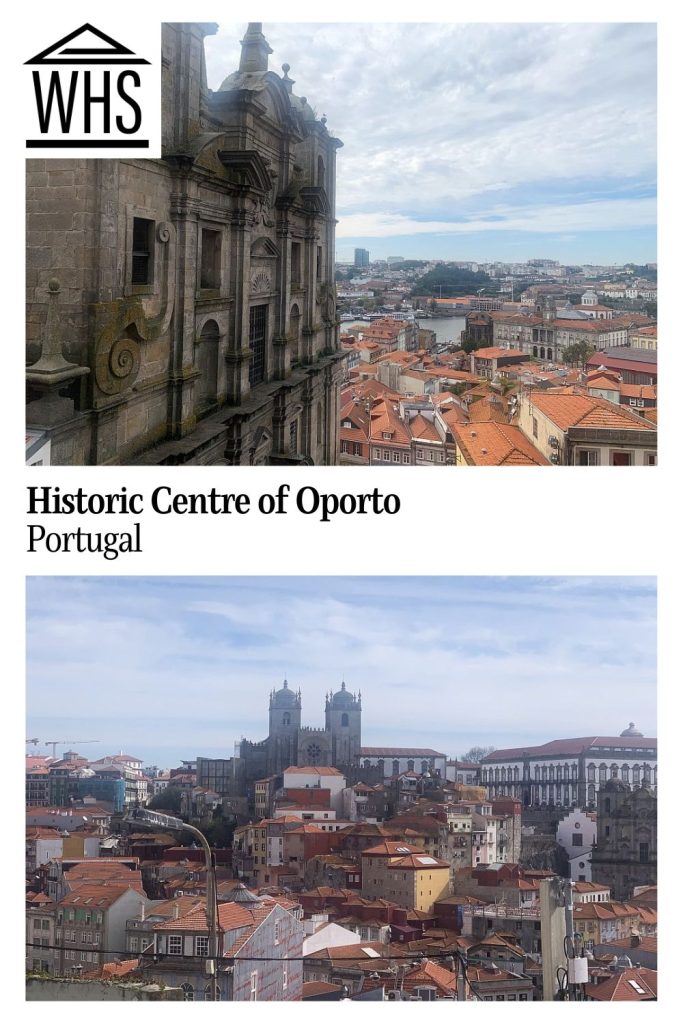 The full name of this UNESCO site is 'Historic Centre of Oporto, Luiz I Bridge and Monastery of Serra do Pilar'. The architectural sites and structures of interest in this area include churches, bridges and palaces. Here are some of the main highlights:
Se Cathedral: a 12th-century cathedral with Romanesque façade and nave.
Bolsa Palace: the neo-classical stock exchange with gilded Arabic room.
Santa Clara: Manueline-style church dating back to 1416 with a gold and polychrome interior.
São João theatre: inaugurated in 1798 as the first building in Porto conceived for the presentation of stage shows.
Cadeia de Relação: an 18th-century former prison.
São Bento railway station with its beautiful azulejos (blue Portuguese tiles depicting scenes in Portuguese history).
Luis I Bridge: a double-decker bridge built from 1881-1886 to replace an existing bridge and to connect Porto to Gaia.
Monastery of Serra do Pilar: a former monastery located over the river in Vila Nova de Gaia.
Convento dos Grilos: the Church of Saint Lawrence, a 16th-century church built by the Jesuits with a phenomenal façade.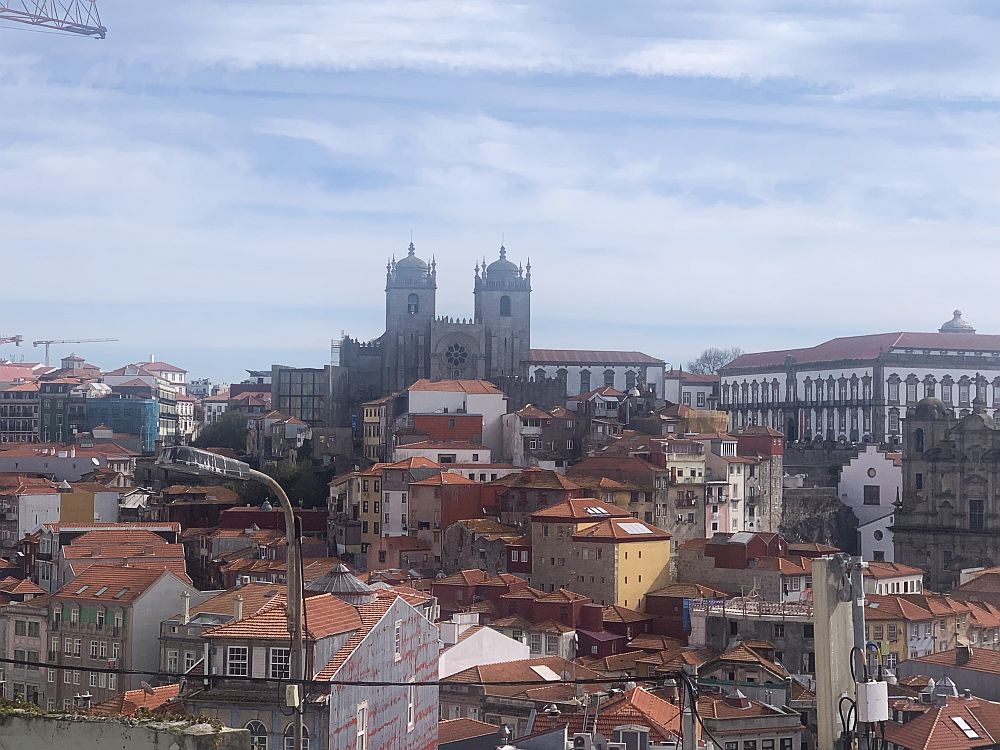 Why is Oporto a UNESCO World Heritage site?
Porto's historical centre is a UNESCO World Heritage site as it is an outstanding example of an urban landscape with universal value with two thousand years of history behind it. The city has been attacked and pillaged by various groups throughout history including the Swabians, Visigoths, Normans and Moors. This has resulted in the diversity and beauty of the architecture of Oporto including Romanesque, Gothic, Renaissance and Baroque styles.
Many of the buildings such as Se Cathedral date back to the 12th century. The medieval city walls were constructed in the 14th century when the city was further expanding. The main sites of the historic centre remain within these walls today.
Due to Porto being an area of historical interest and beauty, it was added to the list of UNESCO World Heritage sites in 1996. Since then, the city has grown and become even more popular amonsgt international travelers.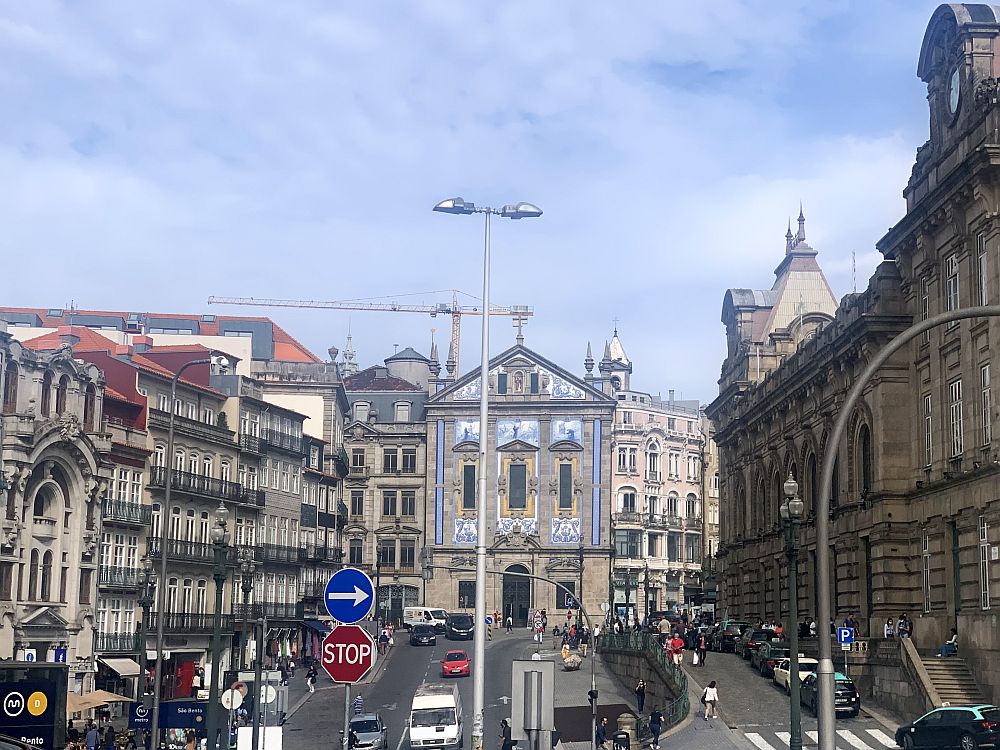 What can you expect on a visit to Oporto?
A visit to Porto can be varied and you can plan your visit according to your personal taste and interests. Expect to be able to cover most of the main sites in Porto in one day, but ideally, try to spend three or four days as there is so much to see in the city. The city is very walkable and there are free guided tours where you can get a local guide and pay what you think the tour is worth at the end.
Is Oporto worth visiting?
The historic centre of Porto is absolutely worth visiting, due to the architecture, history and culture on offer. Because Porto is world-famous for producing Port wine, you will also be able to enjoy yourself sipping a drink along the river Gaia, and so you will enjoy the city at night as much as by day.
What sorts of travelers would like Oporto?
Because it has so much to offer, Porto attracts all sorts of visitors from the full age spectrum. It is popular with young backpackers, digital nomads and older retired travelers alike. Anyone interested in history, architecture or architectural history is sure to like Porto.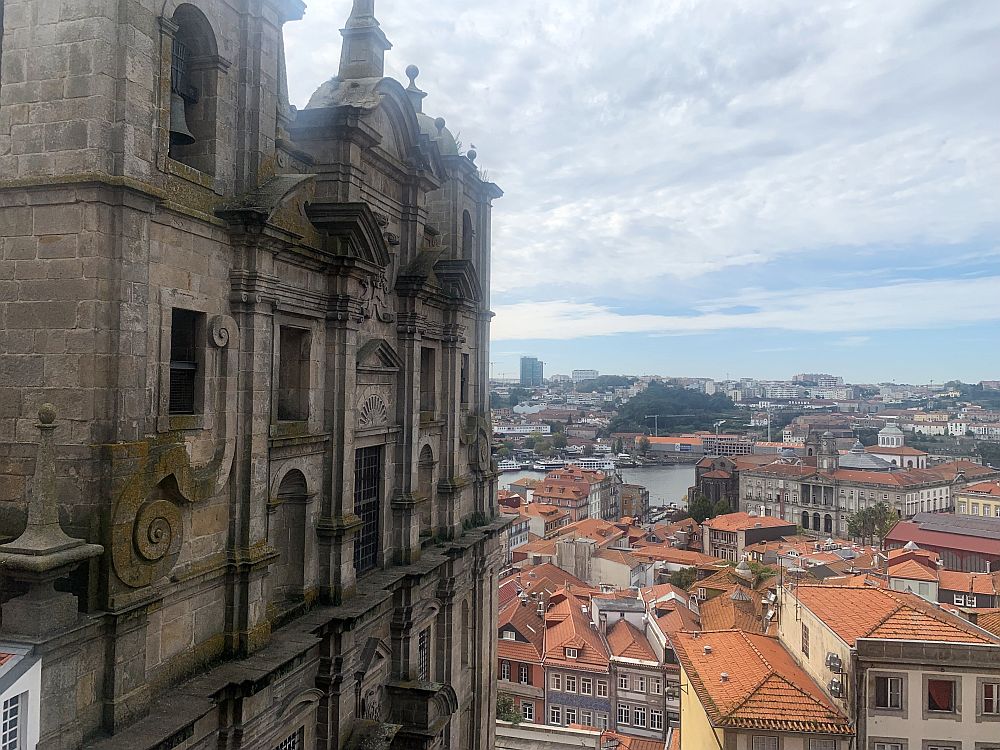 Tips for visiting Oporto
The airport is connected to the city by metro – just make sure that you buy the correct ticket that covers all of the zones that you are travelling through.
A good pair of walking boots are essential footwear for Porto because it is very hilly and many of the streets are cobbled and uneven.
Porto can get busy in the summer so you should book your accommodation in advance.
Book your accommodations in Porto through this link.
You can also book 'skip the line' museum or attraction tickets online and in advance. Some attractions have long queues in the height of the tourist season (July and August) such as Lello Library and Bolsa Palace.
Order your Bolsa Palace tickets here.
If you have time and want to see the city from the river, I recommend the 6 Bridges Tour. This will give you an excellent view of Luis I Bridge and the other bridges of Porto.
Tickets to the 6 Bridges boat tour.
Free guided walking tours go from the front of the Camara (Porto town hall) at 10.30am most days. You can book online or just turn up and join in on the day.
Because Oporto is a walkable city, you can visit at any time of day. However, it's better to visit in the daylight hours as some parts of the historical centre are not so safe at night.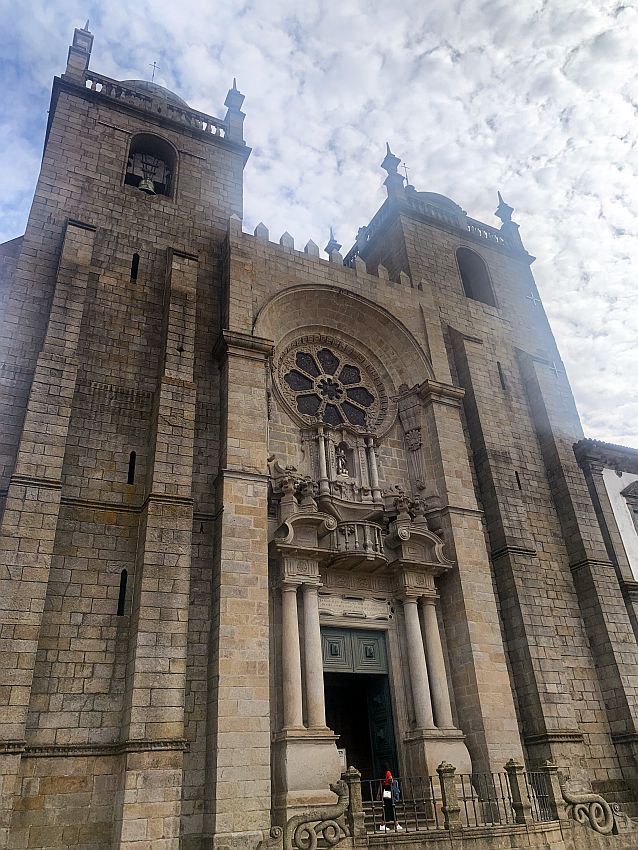 Where is Oporto?
Porto is the second city of Portugal after the capital of Lisbon. It lies approximately 300km north of Lisbon on the Atlantic coast. Porto is easy to get to by air and by train. Flights go directly to Porto from many UK cities including London, Birmingham, Liverpool and Manchester. You can easily get to Porto within around 3 hours from Lisbon by bus and train.
It is free to simply walk around and enjoy the city and many churches are free to enter. For more information on opening hours and admission fees of some of the main sights in the historical centre, here are the official websites, where available, along with their addresses:
Palacio Bolsa: R. de Ferreira Borges, Porto
Serra do Pilar: Largo de Aviz Próximo à Ponte Dom Luís I, Vila Nova de Gaia
Se Cathedral: Terreiro da Sé, Porto
Santa Clara Church: Largo Primeiro de Dezembro, Porto.
São João theatre: Rua das Oliveiras, 43, Porto
Luis I Bridge: where Av. Vimara Peres crosses the river.
Convento dos Grilos: Largo do Colégio, Porto
Text and photos provided by Amy Green of Move to Algarve. Amy has been travelling throughout Portugal on and off for the last two years and has recently been granted residency in Lisbon. She has spent a great deal of time travelling around Portugal using Porto, Lisbon and Faro as a temporary home base.
Have you been to Oporto? If so, do you have any additional information or advice about this UNESCO World Heritage site? Please add your comments below!