By Julia Bocchese
What is Yosemite National Park?
Yosemite National Park is a large national park in eastern central California. It features unique geological features formed by glaciers and has many impressive natural sights.
Disclosure: This article contains affiliate links. Making a purchase through an affiliate link will mean a small commission for this website. This will not affect your price.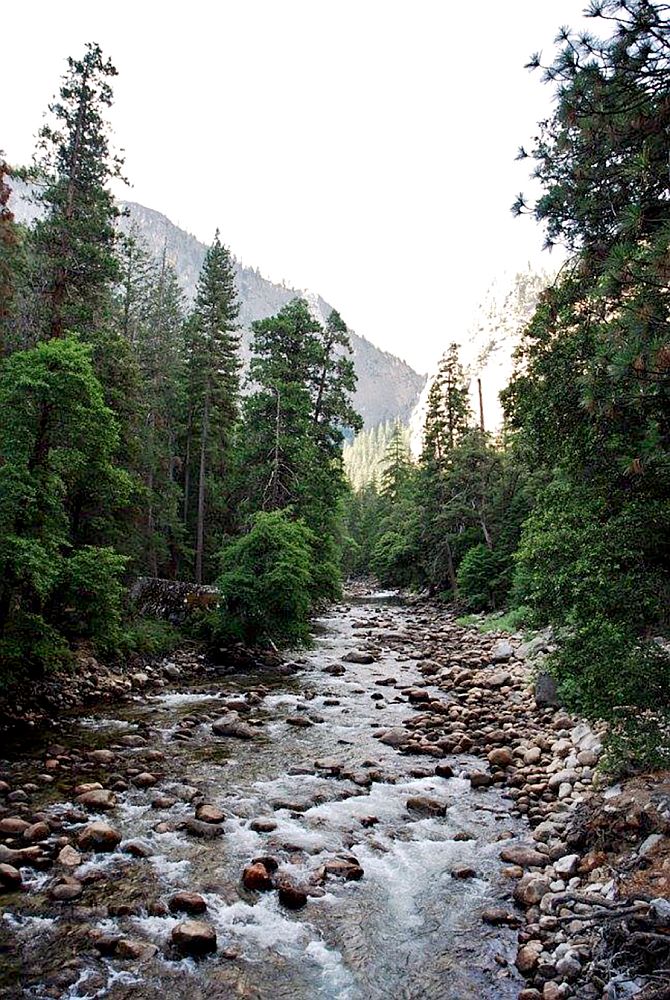 Why is Yosemite a UNESCO World Heritage site?
Yosemite National Park is one of the largest national parks in the United States, and it's made of granitic bedrock that was eroded by glaciers. There are several other natural sights, such as free-falling waterfalls and giant sequoias. It was chosen as a World Heritage site because "These geologic features provide a scenic backdrop for mountain meadows and giant sequoia groves, resulting in a diverse landscape of exceptional natural and scenic beauty," according to UNESCO.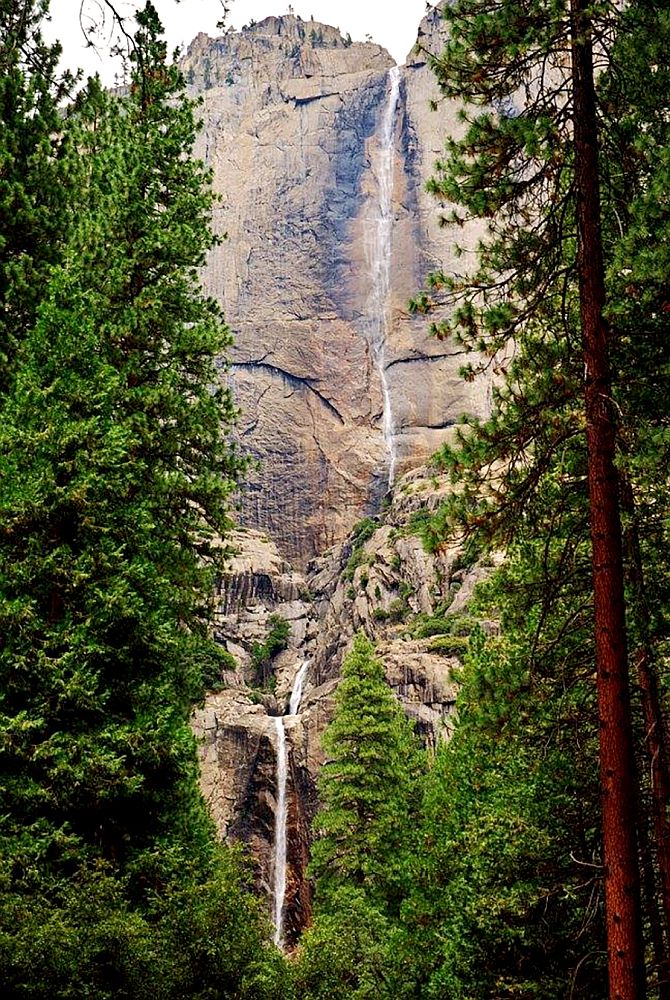 What can you expect on a visit to Yosemite?
Yosemite National Park is a very impressive park with steep cliffs for adventurous rock climbers and beautiful hikes to waterfalls. Because the focus of the park is on the rock formations from glaciers, it is a very rocky park, and it isn't as colorful as a place like the Grand Canyon and doesn't have the unique sights like the hot springs at Yellowstone. It does have beautiful waterfalls and sequoia groves though.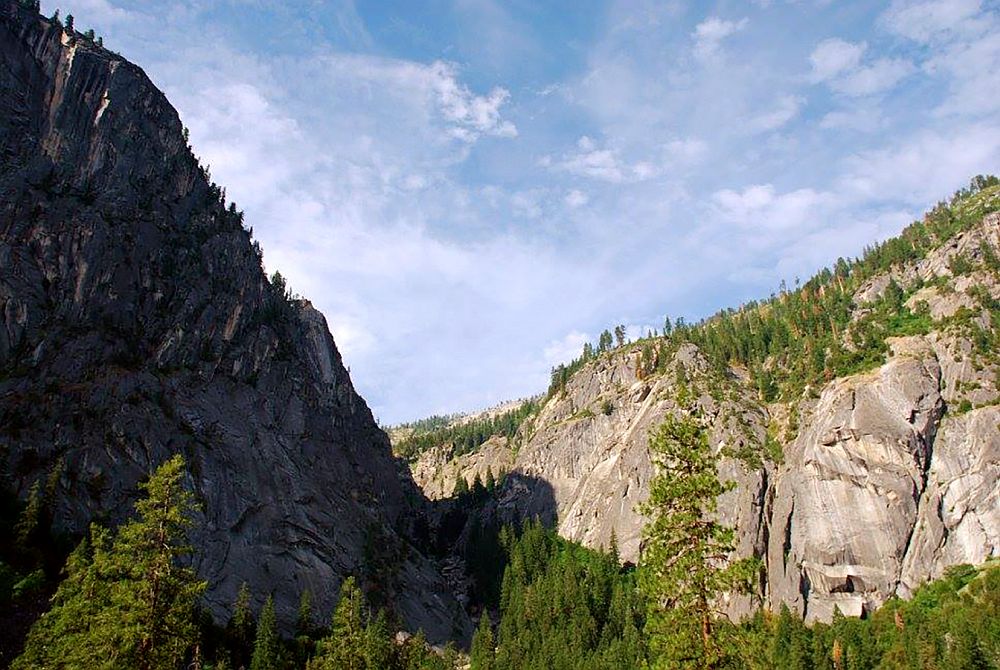 Is Yosemite worth visiting?
Yosemite personally wasn't my favorite national park, but I do think it's worth visiting to see some of the famous sights like Half Dome and to see giant sequoia trees since they are unique to that region of California. It is a great park for hikers, rock climbers, and other adventure travelers because there are some more advanced hikes and cliffs to climb. If you're not an advanced hiker, there are some easier hikes and fairly flat paths, so there is something for everyone.
Depending on how much of the park you would like to see and how much you want to hike, you could spend a day looking at some of the sights or a week for more intense hiking and camping. For people who want to do a little hiking but aren't the most experienced, I recommend 2-3 days to be able to see a lot of sights.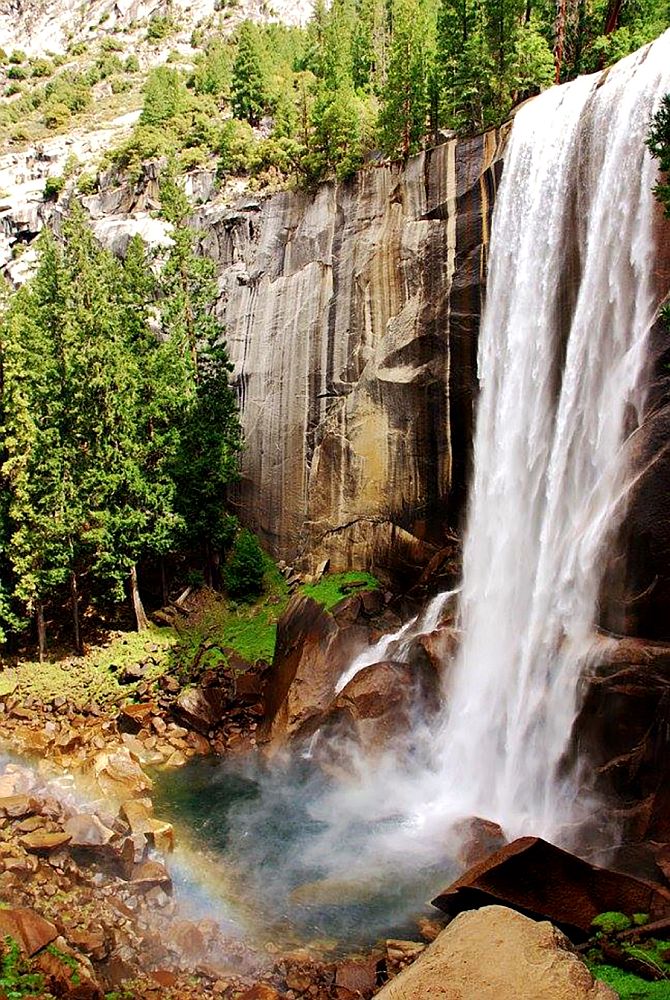 Tips for visiting Yosemite
I recommend good walking or hiking shoes. Even if you're not planning on doing much hiking, the paths can still be uneven or rocky. I did some of the easier hikes in sneakers and was fine, but if you want to do more intense hiking, I recommend bringing some good boots.
It can get very crowded in the summer and you could have a hard time getting into the park or finding parking some days, so I would go in the other seasons if you want to avoid crowds. However, it sometimes closes in the winter because the road in becomes impassable.
Also, make sure to book your accommodations ahead, especially if you want to stay inside the park itself. The park accommodations can book up many months ahead. Use the map below to search for a room:
Where is Yosemite?
The nearest major city to Yosemite is Sacramento, which is about a three- hour drive. San Francisco is a little further at a four-hour drive. There isn't good public transportation, so the best way to get there is to drive. If you don't want to drive through the park and deal with parking, you can book tours on buses or jeeps that will take you around. Click on the image below to see some options:
For more information about Yosemite National Park, their opening hours and admission fees, see the official website.
Text and photos provided by Julia Bocchese of Through Julia's Lens. Julia lives in Philadelphia and is an avid travel photographer having visited 48 states in the U.S. and numerous countries so far.
Have you been to Yosemite? If so, do you have any additional information or advice about this UNESCO World Heritage site? Please add your comments below!