By Julia Bocchese
What is Kronborg Castle?
Kronborg Castle is a Renaissance castle strategically positioned to control entry to the Baltic Sea. It played an important role in the history of Northern Europe and even inspired Shakespeare.
Disclosure: This article contains affiliate links. Making a purchase through an affiliate link will mean a small commission for this website. This will not affect your price.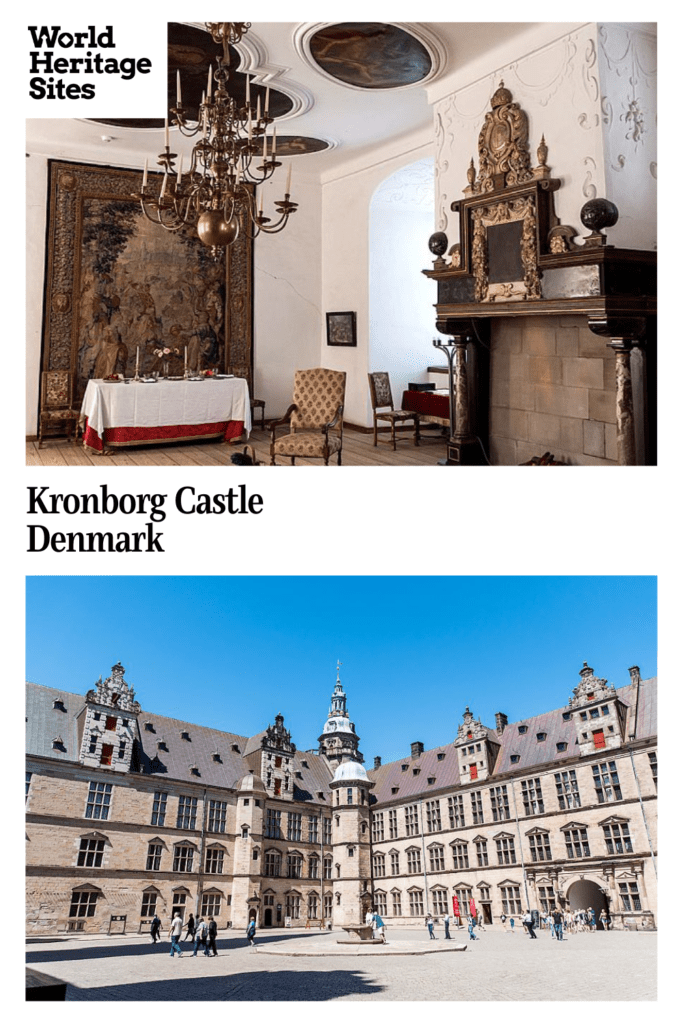 Why is Kronborg Castle a UNESCO World Heritage site?
Construction of Kronborg Castle started in the 1420s and continued into the 16th century. According to UNESCO, "The Sound is the gateway to the Baltic Sea and from 1429 to 1857, Denmark controlled this passage thanks to Kronborg Castle, positioned at the narrowest part of the Sound, which is only four kilometres wide. Around 1.8 million ships passed through the Sound during this period and all of them had to pay a toll at Kronborg Castle. For this reason Kronborg Castle and its fortress became a symbol of Denmark's power."
Kronborg Castle was influential throughout Europe, and it inspired the castle Elsinore in Shakespeare's Hamlet. You can read more about Kronborg Castle and the town of Helsingør here.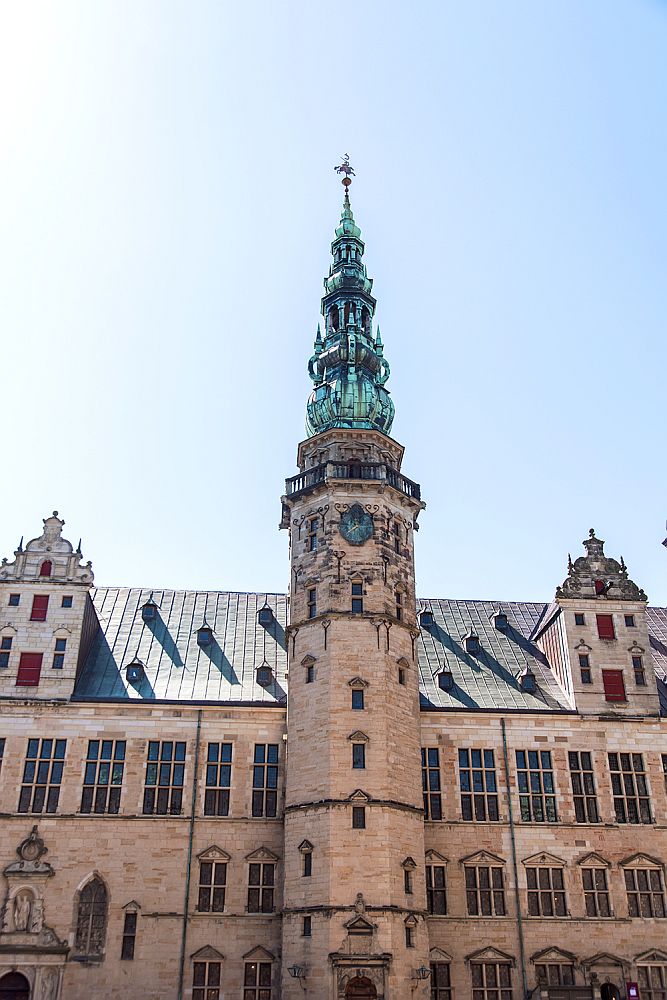 What can you expect on a visit?
The town of Helsingør is quaint and beautiful, and the castle has been well kept with many rooms that you can explore. They have a lot of the original furniture and tapestries so you can really get a sense of what the castle looked like centuries ago. If you visit in the summer, you can see scenes from "Hamlet" acted out throughout the castle for a fun experience.
Is Kronborg worth visiting?
Kronborg Castle is definitely worth a visit when you're in Denmark for all the reasons listed above.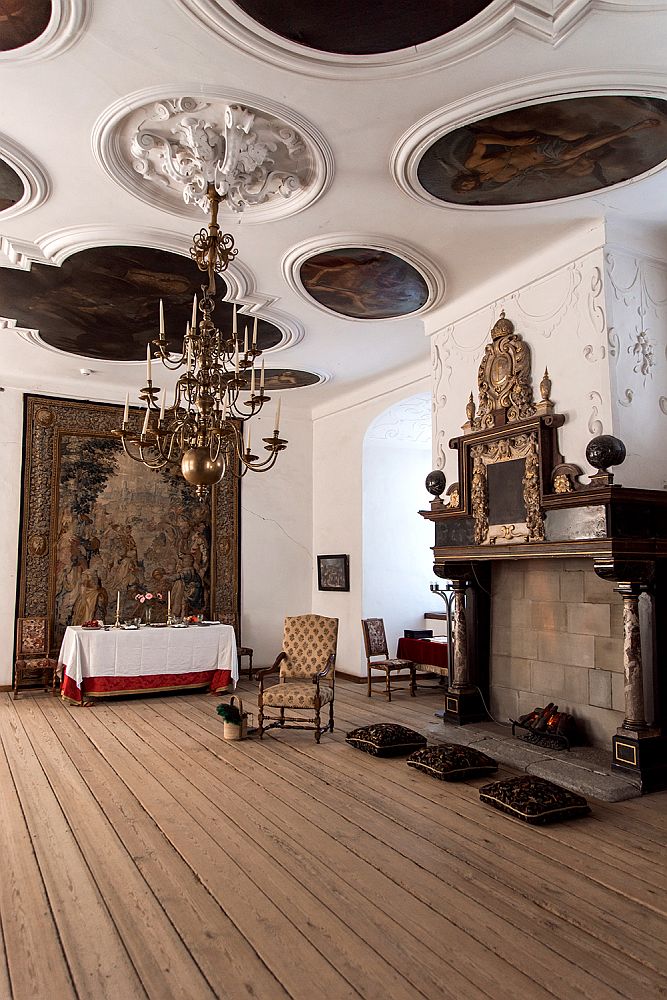 What sorts of travelers would like Kronborg?
Visitors of all ages will enjoy visiting Kronborg Castle, especially people interested in history or fans of Shakespeare. You should plan on spending a couple of hours at Kronborg Castle and longer if you want to explore Helsingør (which is worth doing).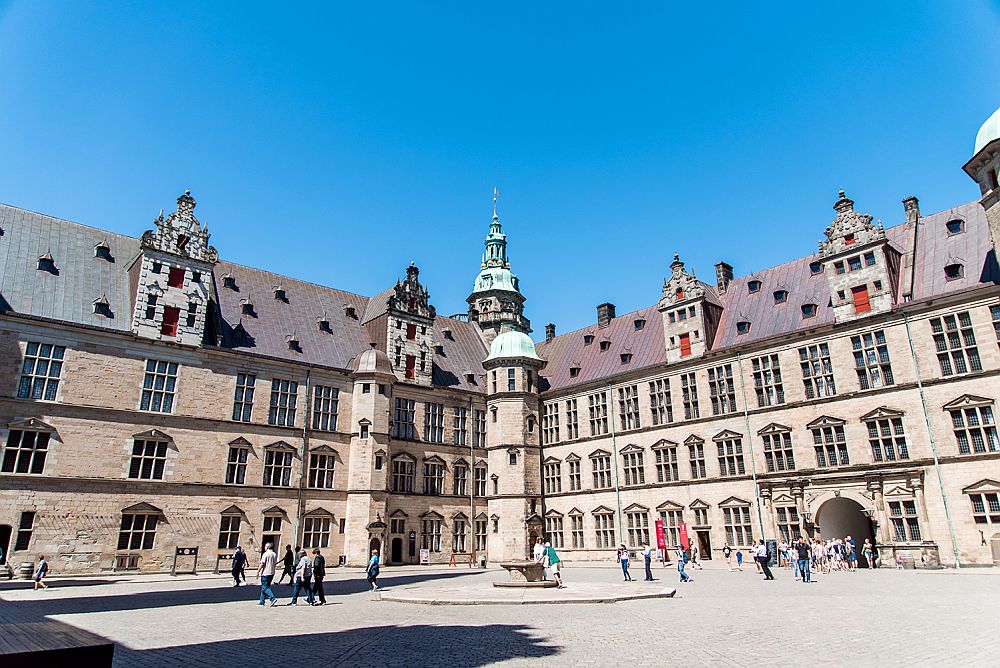 Tips for visiting Kromborg and Helsingor
The castle can get pretty crowded during the summer, so I recommend going early during the summer months. If you want to explore the town of Helsingør, there are lots of shops, restaurants, quaint houses, museums, and a historic Carmelite monastery that you can see.
Use the map below to book your accommodations in Helsingør:
The address of the castle is Kronborg 2 C, 3000 Helsingør, Denmark. There is parking at the castle for a fee, or you can take a train from Copenhagen to Helsingør in under an hour and walk to the castle.
For more information about Kronborg Castle, their opening hours and admission fees, see the official website.
Text and photos provided by Julia Bocchese of Through Julia's Lens. Julia lives in Philadelphia and is an avid travel photographer having visited 48 states in the U.S. and numerous countries so far.
Have you been to Kronborg Castle? If so, do you have any additional information or advice about this UNESCO World Heritage site? Please add your comments below!