Historic Centre of Tallinn
By Julia Bocchese
What is Historic Centre of Tallinn?
Old Town Tallinn is the historic, preserved city center of Tallinn, Estonia, enclosed within medieval defensive walls.
Disclosure: This article contains affiliate links. Making a purchase through an affiliate link will mean a small commission for this website. This will not affect your price.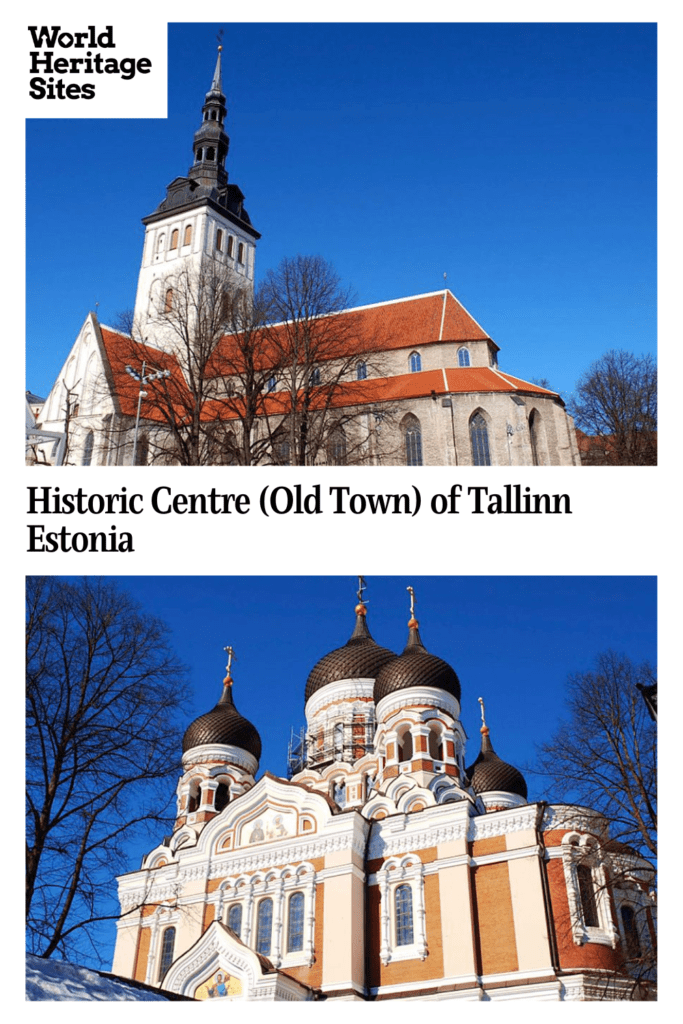 Why is Tallinn a UNESCO World Heritage site?
Tallinn is one of the oldest and best-fortified cities in Northern Europe. Old Town was built up from the 13th-16th centuries, and it was an important trading hub in the Hanseatic League. The medieval center is well-preserved, and its original city plan from the 13th century is still intact. According to UNESCO, Old Town Tallinn is "an outstanding, exceptionally complete and well preserved example of a medieval northern European trading city that retains the salient features of this unique form of economic and social community to a remarkable degree."
What can you expect on a visit to Tallinn Historic Centre?
Old Town Tallinn is a very pretty and quaint town to explore. With the cobblestone streets and historic castle and towers, you do feel like you've moved back in time to the medieval period. It's a great town to just wander around in and see what sights you stumble across.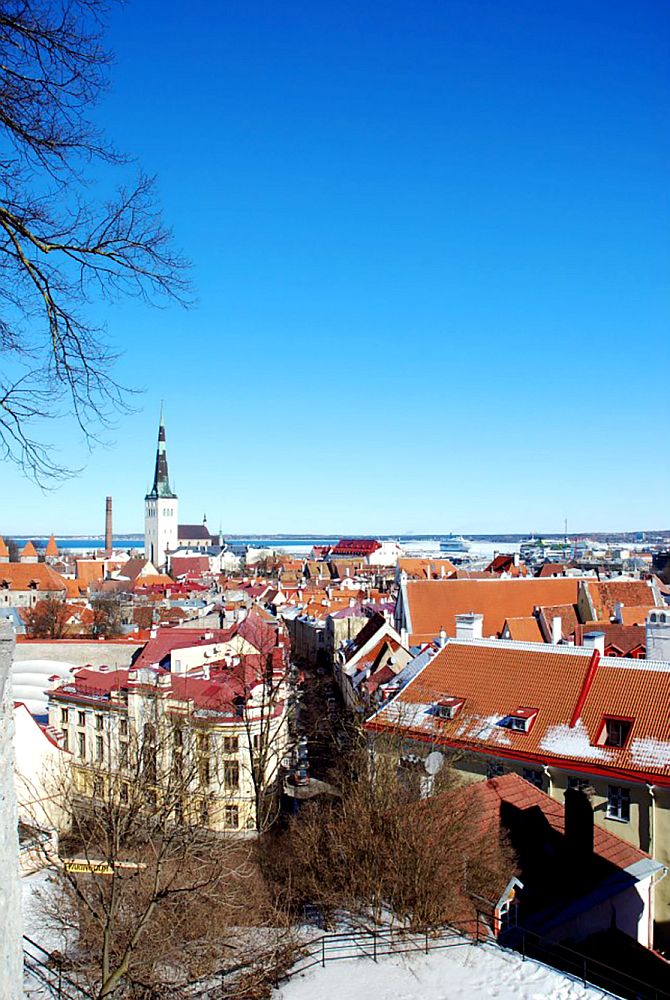 Is Old Town Tallinn worth visiting?
Old Town Tallinn is definitely worth a visit, and it isn't a large area so you only need a day or two to see most of the historic centre. The St. Alexander Nevsky Russian Orthodox Cathedral, Toompea Castle, and the views from Toompea hill are some of the major sights to see.
I didn't go during Christmas time, but I've heard that the Christmas markets in Old Town are incredible and worth spending a few days in.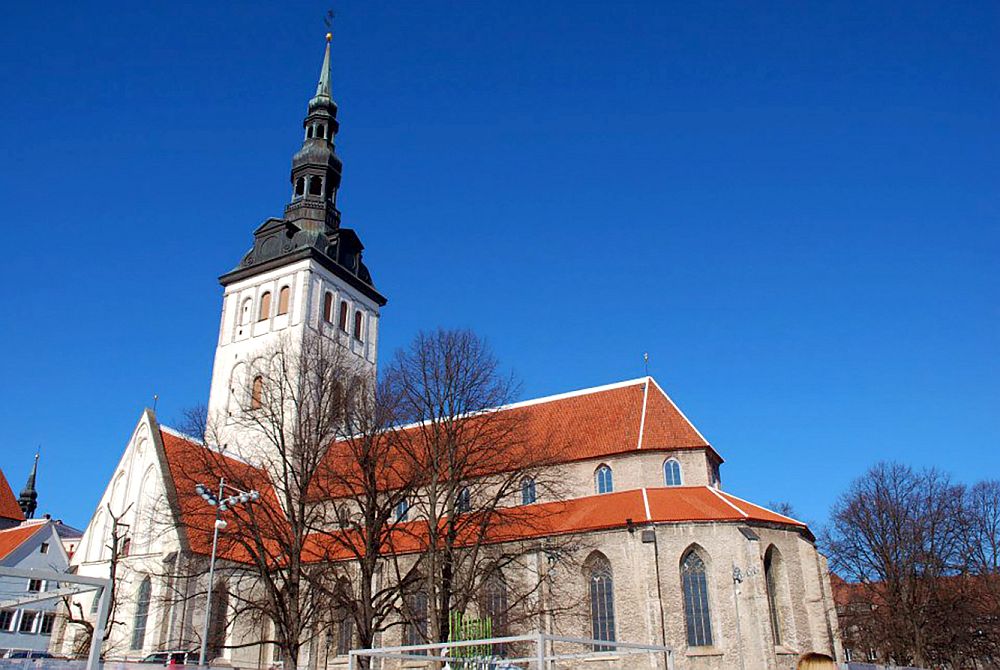 What sorts of travelers would like Tallinn?
The entire town is beautiful and colorful, so it's a great place for people who love historic towns and for photographers.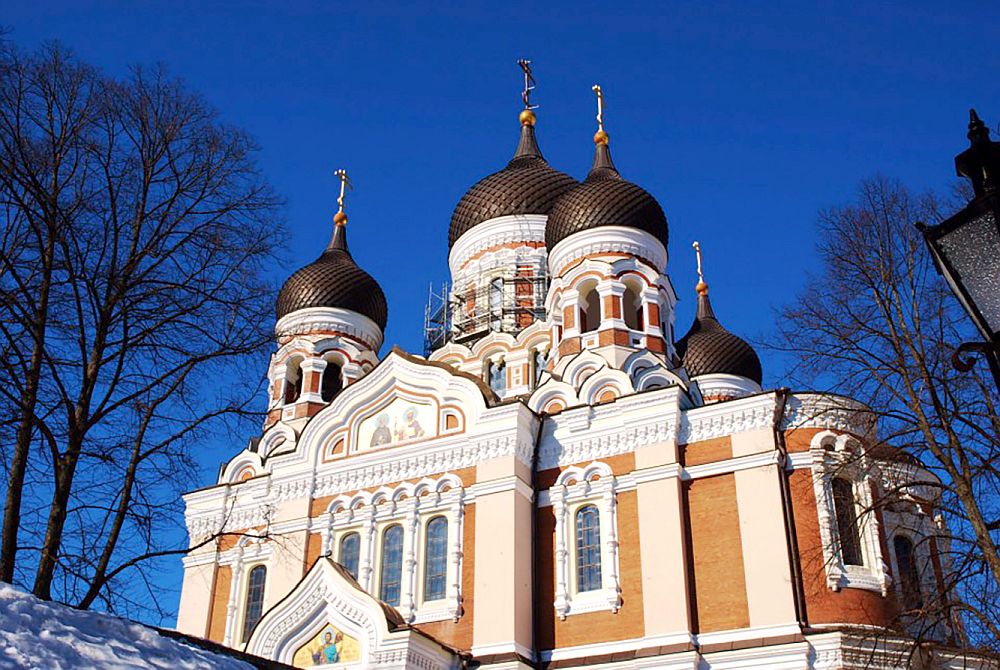 Tips for visiting Tallinn Old Town
I recommend wearing some sturdy walking shoes for the cobblestone streets, especially in the winter when the cobblestones can get icy. There aren't many crowds during the colder months (except during the Christmas markets) if you prefer to explore without many people. You can drive in Old Town but parking is very limited, so it's best to explore it on foot.
Click on the image below to see some of the tours that are available in Tallinn:
Where is Tallinn?
Tallinn is a pretty major city, and you can get to Old Town by driving or taking public transportation. It's a four-hour drive from Riga, six hours if you take the train. You can easily fly to Tallinn from Stockholm or Riga, or you can take a ferry from Helsinki in 3-4 hours.
Use the map below to book your accommodations in Tallinn:
For more information about Old Town Tallinn, their opening hours and admission fees, see the official website.
Text and photos provided by Julia Bocchese of Through Julia's Lens. Julia lives in Philadelphia and is an avid travel photographer having visited 48 states in the U.S. and numerous countries so far.
Have you been to Tallinn? If so, do you have any additional information or advice about this UNESCO World Heritage site? Please add your comments below!