Uluru – Kata Tjuta National Park
By Chris Fry
What is the Uluru – Kata Tjuta National Park?
The Uluru – Kata Tjuta National Park is located in the Northern Territory of Australia and is visited by over 250 thousand people annually. It is one of Australia's most iconic, famous, and recognizable landmarks and is a must-see for anyone visiting Australia.
Disclosure: This article contains affiliate links. Making a purchase through an affiliate link will mean a small commission for this website. This will not affect your price.
Uluru (otherwise known as Ayers Rock) is a large sandstone rock formation that has been around for millions of years. It's 348 metres (1142 feet) high and a massive 9.4 kilometres (5.8 miles) to walk around the circumference. There are many things to do around Uluru, like exploring the springs, waterholes, rock caves, and ancient paintings.
However, Uluru is only one of many sites you can see in this national park. You also have Kata Tjuta, which is the aboriginal name for the Olgas. This alternate site is roughly 30 minutes from Uluru and is made from a similar red sandstone rock. Unlike Uluru, these rocks are formed in domes, providing more hiking opportunities and waterholes.
The local Aboriginal people have a strong spiritual connection to the Uluru – Kata Tjuta National Park, which is an integral part of their culture. The area was used for shelter, supplies, and cultural ceremonies and remains a vital part of their heritage to this day.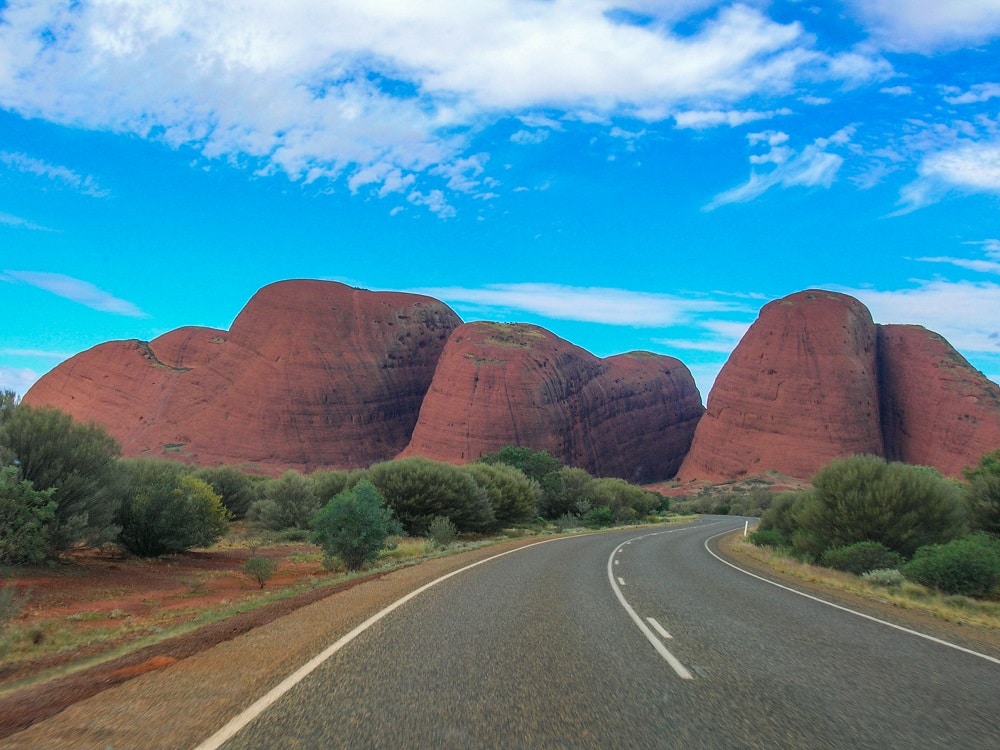 Why is the Uluru – Kata Tjuta National Park a UNESCO World Heritage site?
UNESCO has included the Uluru-Kata Tjuta National Park since 1987, when the park received international recognition for its rare geological formations, flora, fauna, and unrivaled natural beauty. In 1994, UNESCO also recognised the park's cultural landscape.
A unique relationship exists between the natural environment and the Anangu Aboriginal people, believed to be one of the oldest societies on earth. It's also one of only a few dozen places in the world that have received dual World Heritage status for both its natural and cultural importance (and one of four in Australia).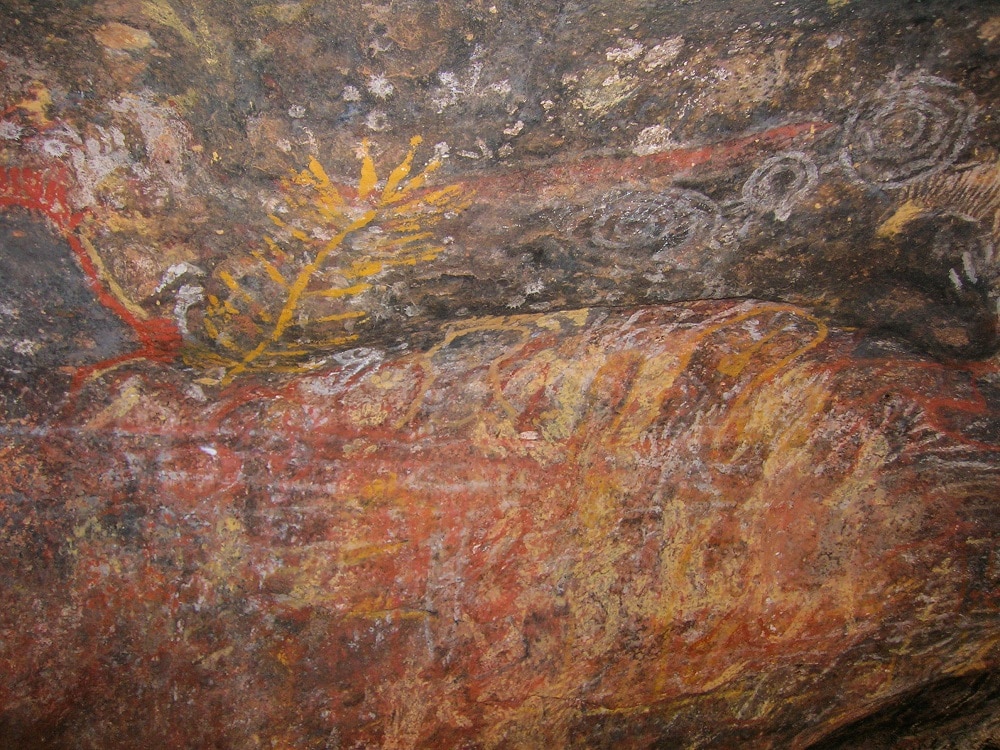 What can you expect on a visit to the Uluru – Kata Tjuta National Park?
Any visit to the Uluru – Kata Tjuta National Park will come with a sense of wonder and amazement. The sheer size of Uluru is breathtaking and can be seen from miles away. It's hard to believe that something like this exists on earth. Kata Tjuta is also a fantastic sight, with its 36 red rock domes rising out of the flat plain desert.
There's plenty to do in the Uluru – Kata Tjuta National Park, with walks ranging from easy to difficult, depending on your fitness level. However, the base walk around Uluru is a must-do. This is over 10 kilometres (6 miles) long (with the detours) and takes around 3 to 4 hours.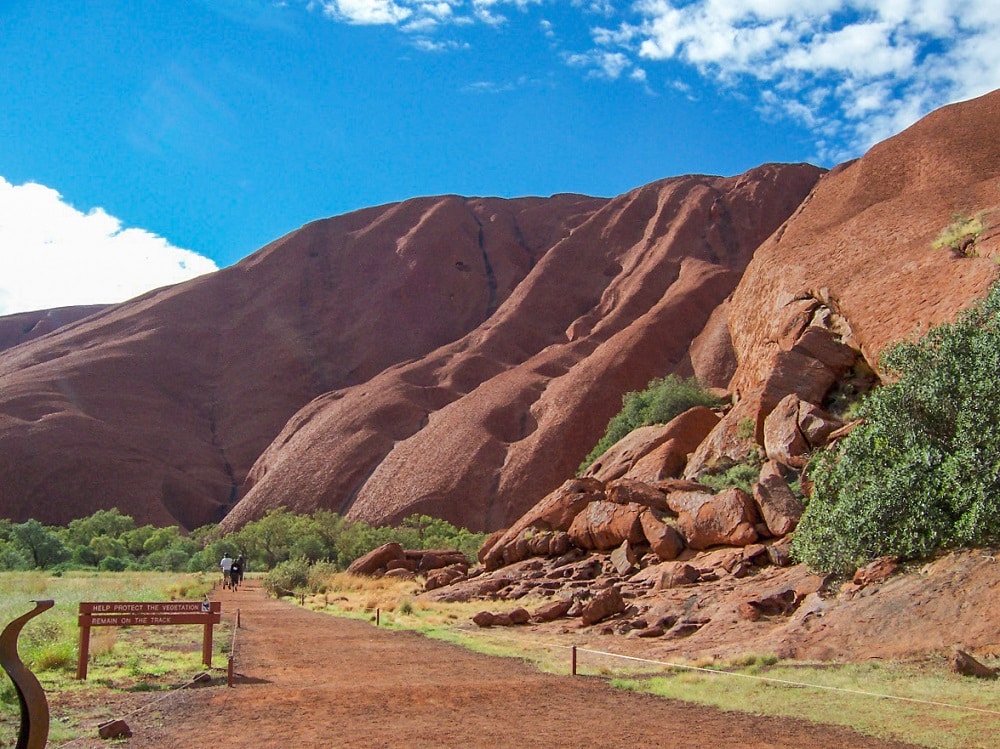 Apart from that, you can enhance your experience with helicopter flights, admire sunrise or sunset views, learn to play a digeridoo, or visit the 30 thousand solar bulb art display.
It's really an opportunity to experience some of the most ancient and beautiful landscapes in the world. Visitors can expect to see rugged sandstone formations, dramatic cliffs, and awe-inspiring colours. The park is also home to various unique flora and fauna, including the endangered Mala wallaby.
Is Uluru – Kata Tjuta worth visiting?
Yes, Uluru – Kata Tjuta National Park is definitely worth visiting for the raw, untouched locations and the many ways to experience it. Additionally, for being able to tick off a bucket-list destination in Australia.
However, you'll ultimately need a minimum of three to four days to see it, which doesn't include the travel time. In addition, the location is remote, and the distances between the sites will require a fair amount of driving, which takes time.
Therefore, if you only have one or two days free, it would not be worth visiting.
You also need to be prepared for the isolated locations, limited supplies, and the increased annoyance of flies. Also, the cost involved in traveling there and getting around could be higher than what you were expecting.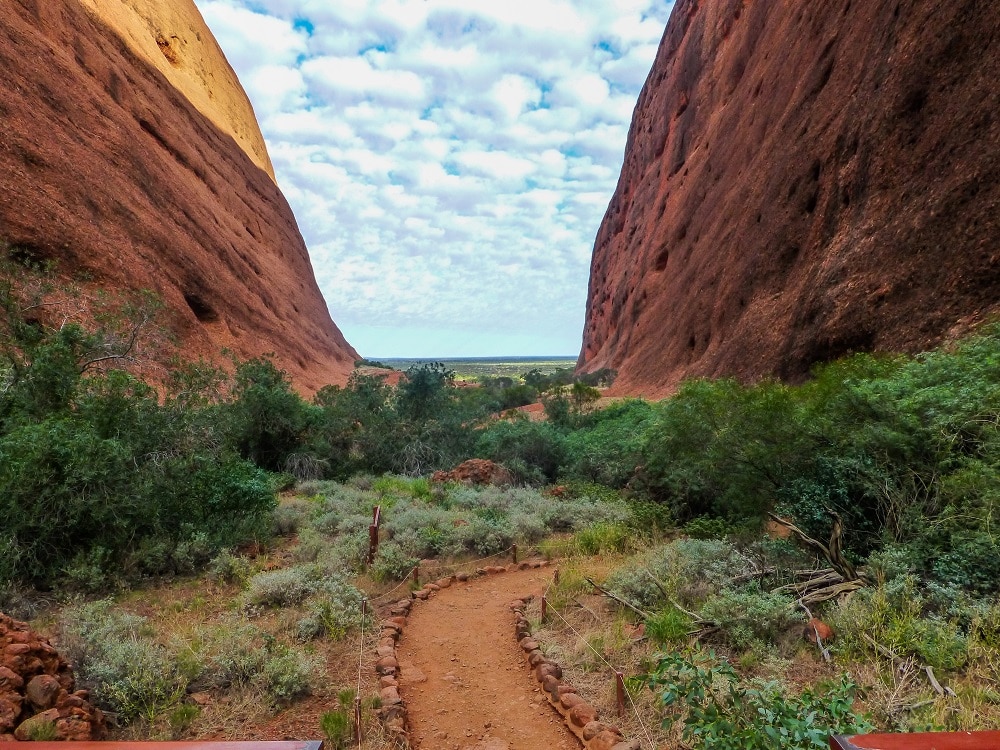 What sorts of travelers would like the Uluru – Kata Tjuta National Park?
The outback areas in Australia are suitable for all kinds of travellers. This includes hiking enthusiasts and photographers for the contrasting colours, and kids will learn about aboriginal heritage. Couples will enjoy romantic evenings watching the sunsets and everyone has all this provided with accommodation choices to suit your budget and situation.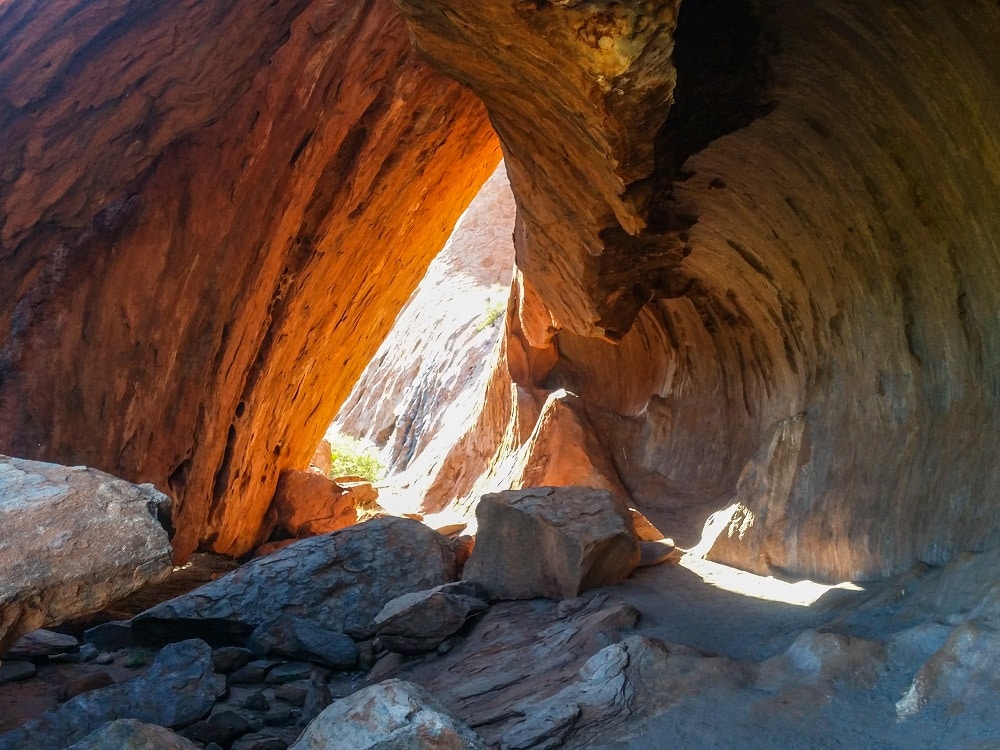 Tips for visiting Uluru – Kata Tjuta National Park
The best time to visit is during Australia's winter season, from March to September.
You'll need good hiking boots or at least closed-in shoes. Take clothing layers (light jumpers) for day-to-night temperature changes.
Yulara has a few hotels and resorts to stay in, but the caravan park will be the cheapest if you have all the gear and supplies.
A helicopter flight over both Uluru and Kata Tjuta will be worth it, if you can afford the extra cost.
Most guided tours are led by local aboriginal people and are a great way to learn about their culture.
Sunset and sunrise spots are allocated areas and will be crowded – try to show up early!
Do not expect to climb Uluru; it is no longer allowed since climbing it disrespects a place that is sacred to the local aboriginal people.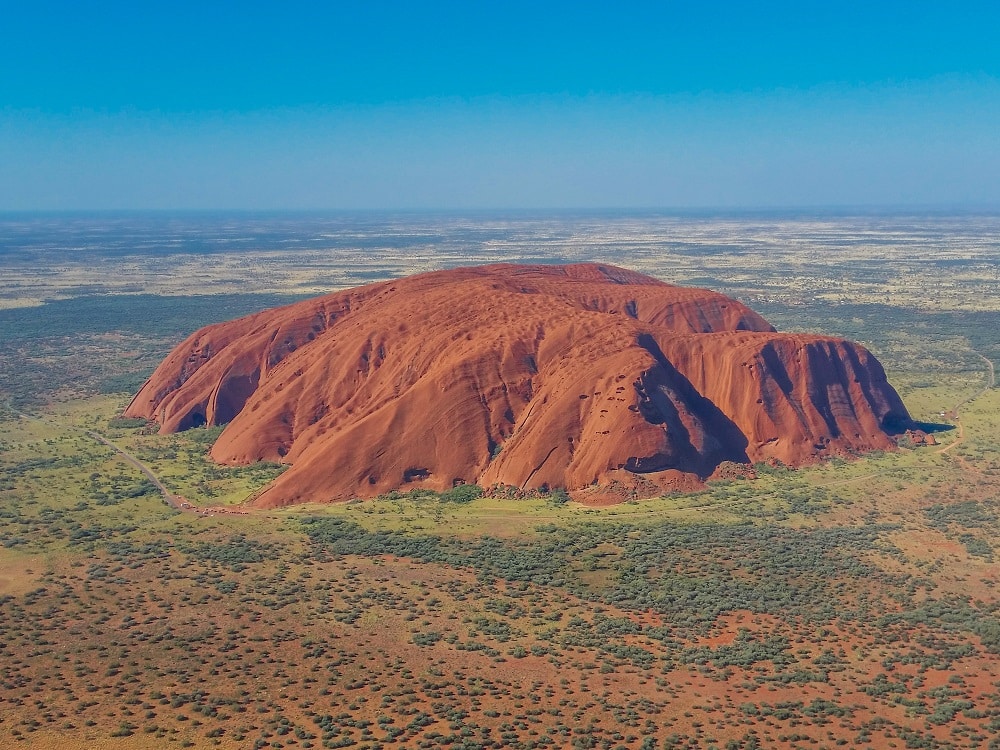 Where is Uluru – Kata Tjuta National Park?
The Uluru – Kata Tjuta National Park is located in the southern area of Petermann, in the Northern Territory state. Looking at a map, this is almost the centre of Australia, and you can fly there from most major cities. Still, some cities will require connections, and others won't transfer every day.
You have two choices when it comes to flying into this area:
Alice Springs would be your cheapest and more convenient place to fly into to start a group or private tour or hire your own car. Keep in mind this is about 4.5 hours away from the National Park.
The second option would be to fly directly into Yulara (Note that this is still 30 minutes away from Uluru.). Yulara is the purpose-built village servicing tourists with accommodations and supplies for Uluru. However, flights can be more expensive, and you'll still need to work out transport to and from the National Park.
While there is public transport in and out of the National Park, this will take more time to get around. Therefore, hiring your own vehicle is a more time-efficient way to see the sites. Or, an alternative would be to take one of the multi-day group or private tours.
For more information about the Uluru/Kata Tjuta National Park, its opening hours, and admission fees, see its official website.
Text and photos provided by Chris Fry, the writer and photographer behind Aquarius Traveller. This is where she shares her journeys and provides valuable information and inspiration for your land and underwater travels. She lives in Australia and has travelled to 36 countries and across Australia.
Have you been to Uluru – Kata Tjuta National Park? If so, do you have any additional information or advice about this UNESCO World Heritage site? Please add your comments below!