By Marjut Jogisoo
What is Meteora?
Situated in northwestern Greece, Meteora is a region of great historical significance and spectacular landscapes. It is famous for its enormous sandstone columns rising vertically from the ground and the six Byzantine monasteries built on top of them.
Disclosure: This article contains affiliate links. Making a purchase through an affiliate link will mean a small commission for this website. This will not affect your price.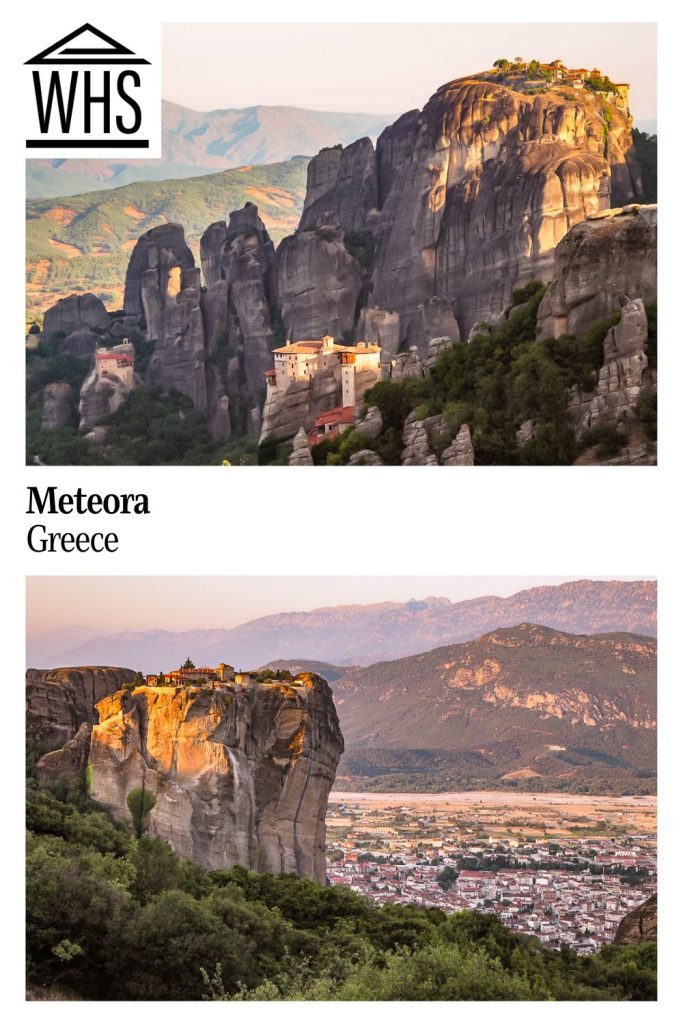 The monasteries were constructed in the 14th-16th century and there were 24 of them in their peak era. Nowadays only six of them are functioning but Meteora still remains one of the most important monastic communities of Greece.
Why is Meteora a UNESCO World Heritage site?
Built in nearly inaccessible locations under incredibly difficult conditions, the monasteries of Meteora represent a unique architectural achievement. They are one of the most powerful examples of the architectural transformation of a site into a place of retreat and prayer. In addition to that, the frescoes inside the monasteries "mark a key stage in the development of post-Byzantine painting" according to UNESCO.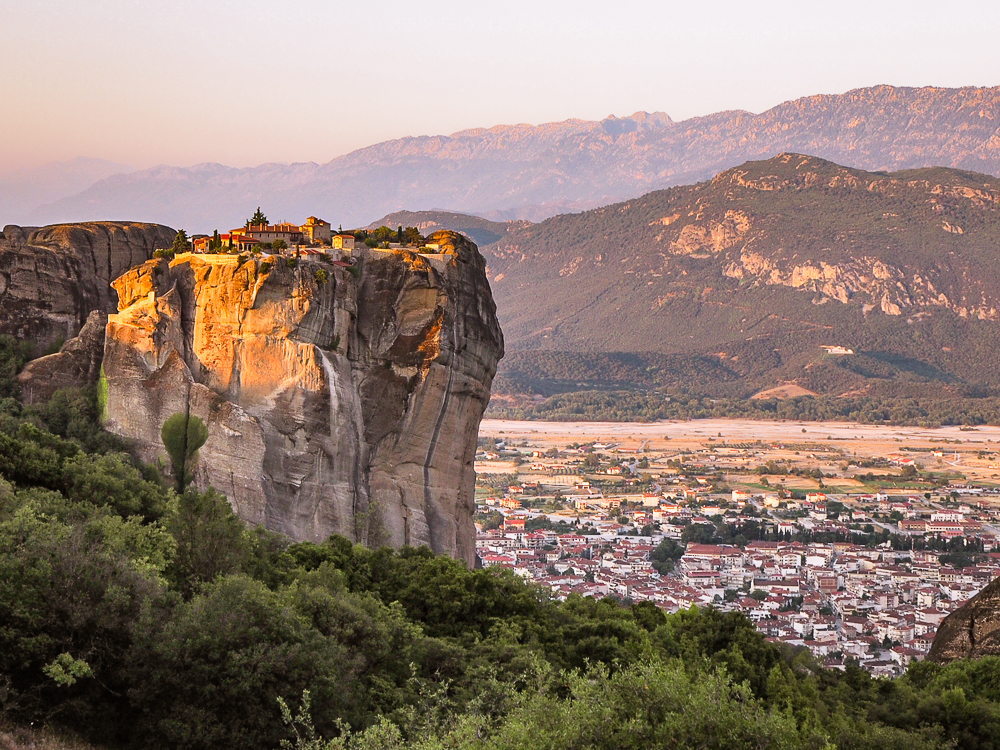 What can you expect on a visit to Meteora?
In Greek, Meteora means "elevated" or "suspended in the air", which perfectly conveys the essence of this place. It's a truly unique sight to see the centuries-old monasteries perched on top of these monolithic rocks and makes you wonder how these immense buildings were constructed in such challenging locations.
With intricately decorated chapels, old frescoes and spacious courtyards, the monasteries look equally amazing on the inside. Wandering around the mysterious halls of the monasteries and hearing the Byzantine hymns feels like you're taking a journey back in time.
Because of its otherworldly landscape, Meteora is also a fantastic destination for hiking. Walking among the impressive rock formations, also known as the "stone forest", is one of the most memorable things to do in Meteora.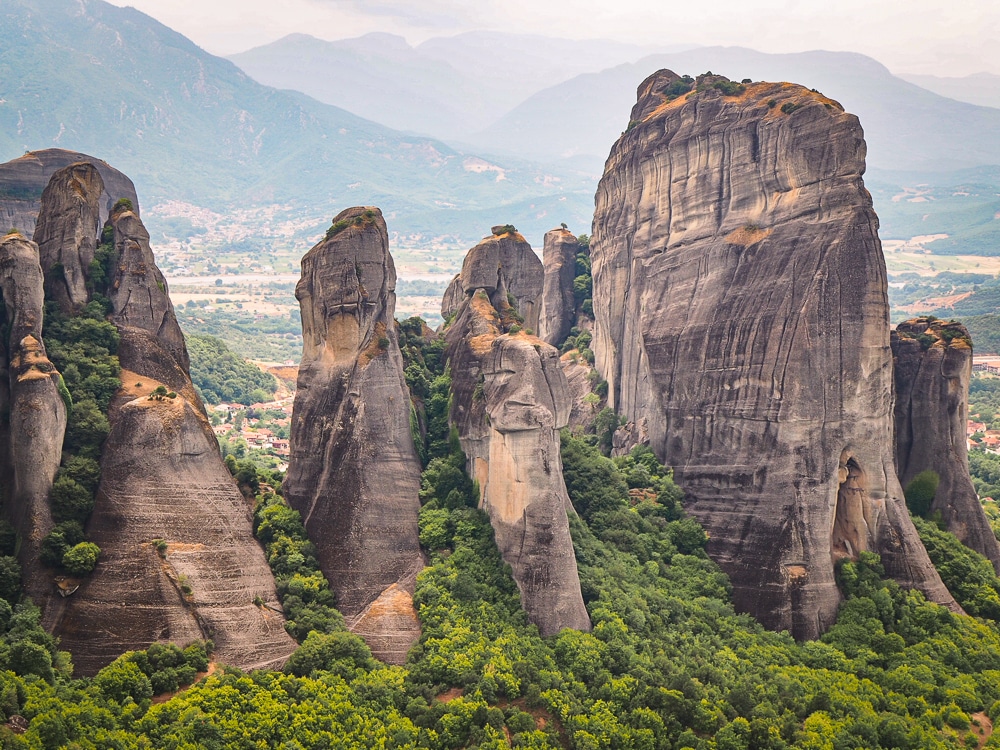 Is Meteora worth visiting?
Meteora is definitely worth visiting. With striking views around every corner, the scenery of Meteora is spectacular and the old monasteries only add to its charm. Anyone who enjoys learning about history and spending time in nature would love to visit Meteora.
Although it is possible to visit Meteora on a day trip from Athens, it is better to spend at least two full days here to have enough time for all the main sights.
Find accommodations near the Meteora monasteries here.
Tips for visiting Meteora
On specific days of the week, some of the monasteries are closed so make sure to check the opening times before your visit.
Be aware that the monasteries have a specific dress code: men should wear trousers and women should wear long skirts. Sleeveless tops are not allowed.
In addition to visiting Meteora's monasteries and hiking its trails, the region offers a variety of other activities such as rock climbing, rafting, mountain biking, horse riding, truffle hunting and visiting vineyards.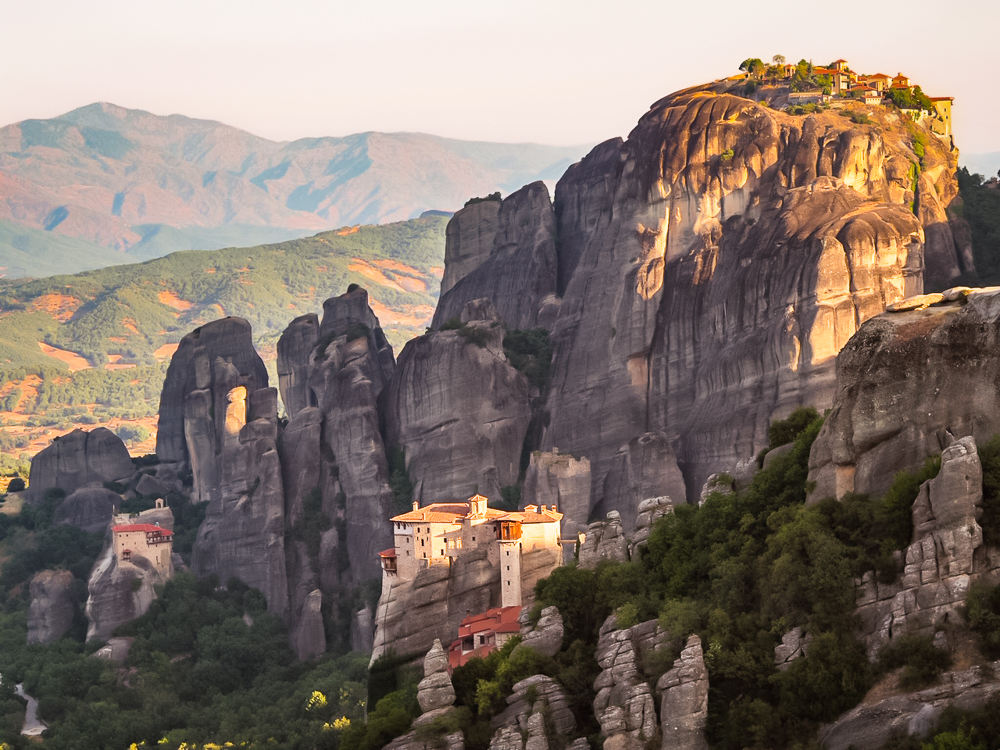 Where is Meteora?
Meteora is located next to the town of Kalabaka in the Thessaly region in northwestern Greece.
From Kalabaka, it takes only 15 minutes to drive to the main viewpoints and monasteries of Meteora. There are plenty of free parking spots at each of the monasteries. The parking space at the viewpoints is more limited so make sure to arrive early to get a spot.
You can also get around Meteora by public bus. The bus departs from the KTEL bus station in Kalabaka and stops at each of the monasteries. It takes about 20 minutes to get to the first monastery.
Alternatively, sign up for a tour with transportation.
For more information about Meteora and the opening hours and admission fees of its monasteries, see its official website.
Text and photos provided by Marjut Jogisoo of The Smooth Escape, a travel blog featuring destinations with outstanding natural beauty. Whether she's conquering volcanoes, hunting hidden waterfalls, discovering remote beaches or spotting wildlife, Marjut loves being surrounded by nature. Follow her adventures around the globe on Instagram or Facebook.
Have you been to Meteora? If so, do you have any additional information or advice about this UNESCO World Heritage site? Please add your comments below!