By Marjut Jogisoo
What are the Galápagos Islands?
The Galápagos Islands is a remote archipelago of volcanic islands, and it is a province of Ecuador. The islands are considered one of the best destinations in the world for observing wildlife and are home to a large number of animal species, many of which are found nowhere else in the world.
Disclosure: This article contains affiliate links. Making a purchase through an affiliate link will mean a small commission for this website. This will not affect your price.
Also known as the Enchanted Islands, the archipelago consists of 13 major islands and six smaller islands. Only four of them are inhabited, with a total population of around 25,000.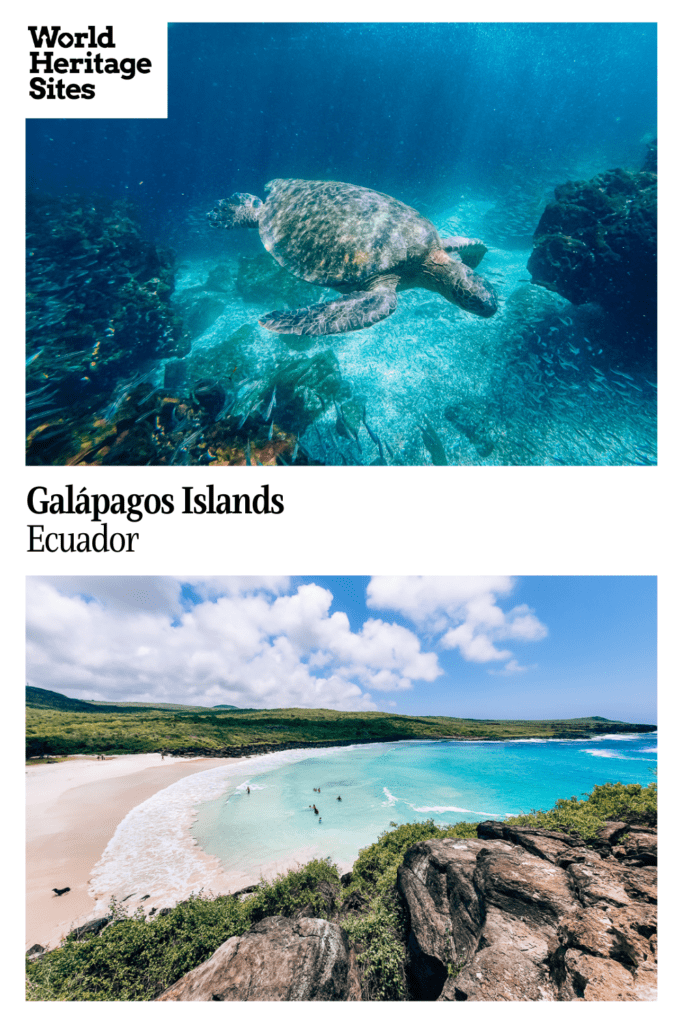 Why are the Galápagos a UNESCO World Heritage site?
The Galápagos Islands boast one of the richest marine ecosystems on the planet and are home to a variety of unusual endemic species. According to UNESCO, "the Galapagos Marine Reserve is an underwater wildlife spectacle with abundant life ranging from corals to sharks to penguins to marine mammals." The islands provide an outstanding example of how evolutionary and ecological processes affect flora and fauna. These islands were the inspiration for Charles Darwin's theory of evolution.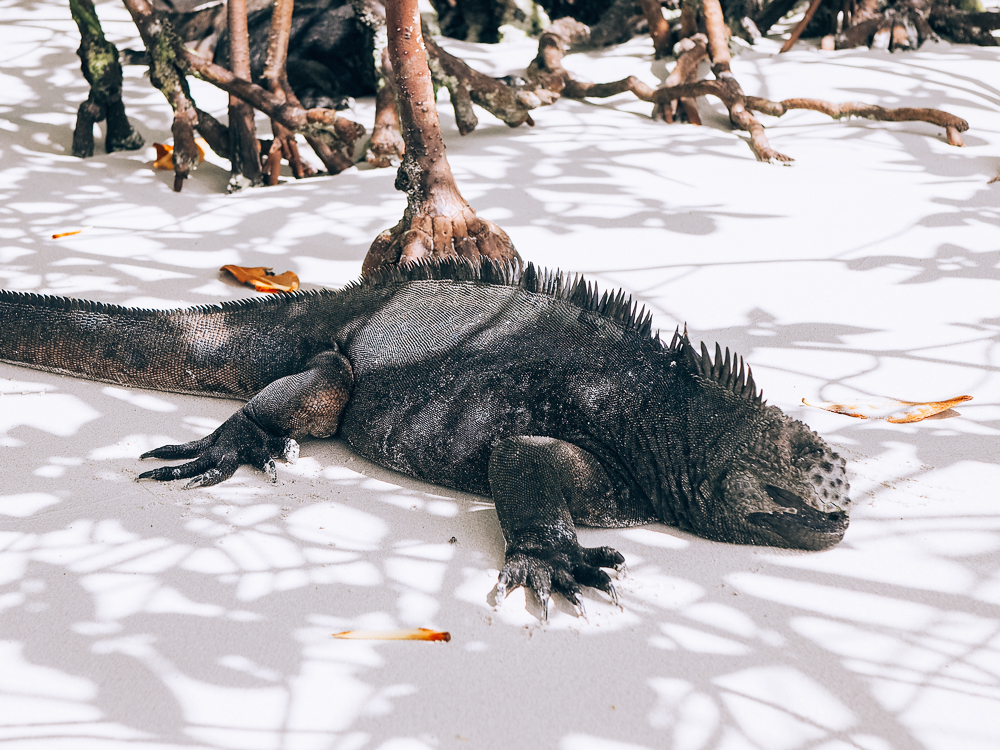 What can you expect on a visit to the Galápagos Islands?
Visiting the Galápagos will make you feel like you've stepped into a nature documentary. You can expect to encounter wild animals almost everywhere you go and many of them show no fear of humans. The shores of the islands are full of marine iguanas, sea lions, pelicans and Sally Lightfoot crabs, and the lush highlands are inhabited by 100-year-old giant tortoises.
The waters around the islands offer incredible opportunities for snorkeling and diving. You can expect to see a large variety of tropical fish, sea turtles, rays, sharks, Galápagos penguins and more.
Besides the rich wildlife, the Galápagos Islands also boast many staggeringly beautiful beaches with pristine white sand and turquoise sea.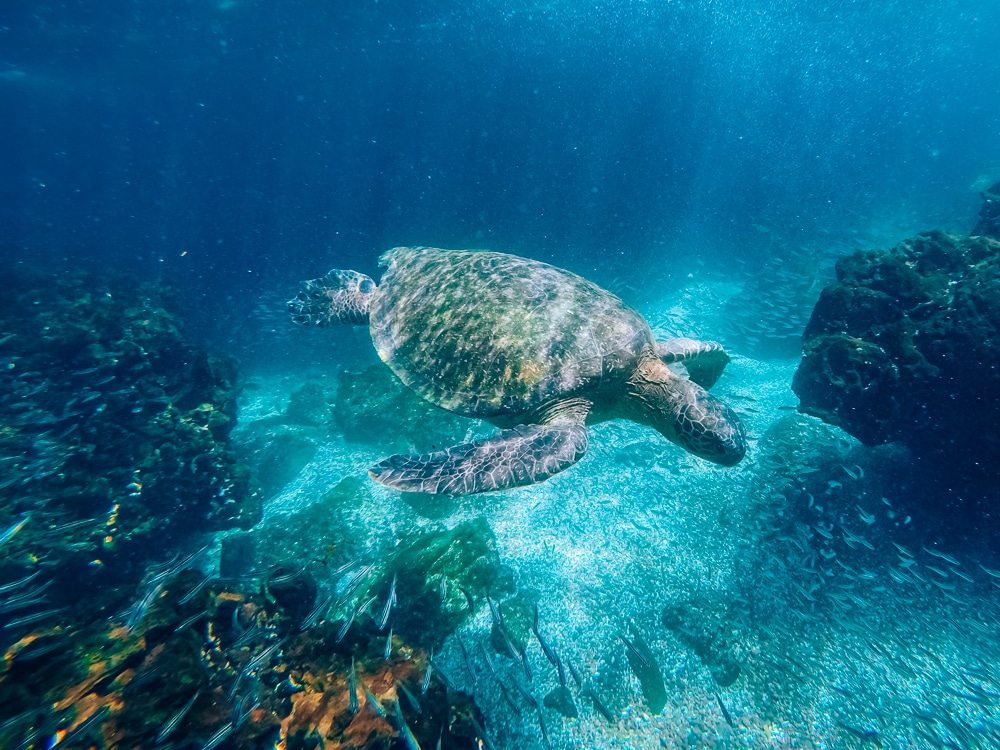 Are the Galápagos Islands worth visiting?
The Galápagos Islands are definitely worth visiting. It's a dream destination for anyone who enjoys spending time in unspoiled nature, relaxing on deserted beaches and having up-close encounters with wildlife.
You should plan to spend at least five days on the islands to get a taste of what the archipelago has to offer. Seven to ten days is even better and will allow you to properly experience the incredible nature and the diversity of the islands.
Use the map below to book your accommodations. Zoom out to find options on other islands in the archipelago.
Tips for visiting the Galápagos
Although the Galápagos are known as an expensive travel destination, there are lots of free and cheap activities to do. Highlights include visiting El Chato Tortoise Reserve, seeing colonies of sea lions on San Cristobal Island and exploring Tortuga Bay, one of the most famous Galápagos beaches.
As the archipelago is located on the equator, the sun there is very intense so make sure to bring some strong reef-safe sunscreen with you.
The most popular way to explore the islands is to take a cruise, but a more budget-friendly alternative is to base yourself on one of the inhabited islands and take day trips to the various attractions.
Where are the Galápagos Islands?
The Galápagos Islands are situated in the Pacific Ocean, about 1000 km (620 miles) off the coast of Ecuador.
To get to the islands, you need to take a flight from Quito or Guayaquil on mainland Ecuador. Flights depart multiple times a day and take about 2-3 hours. The two airports you can fly to on the Galápagos are Seymour Airport and San Cristobal Airport.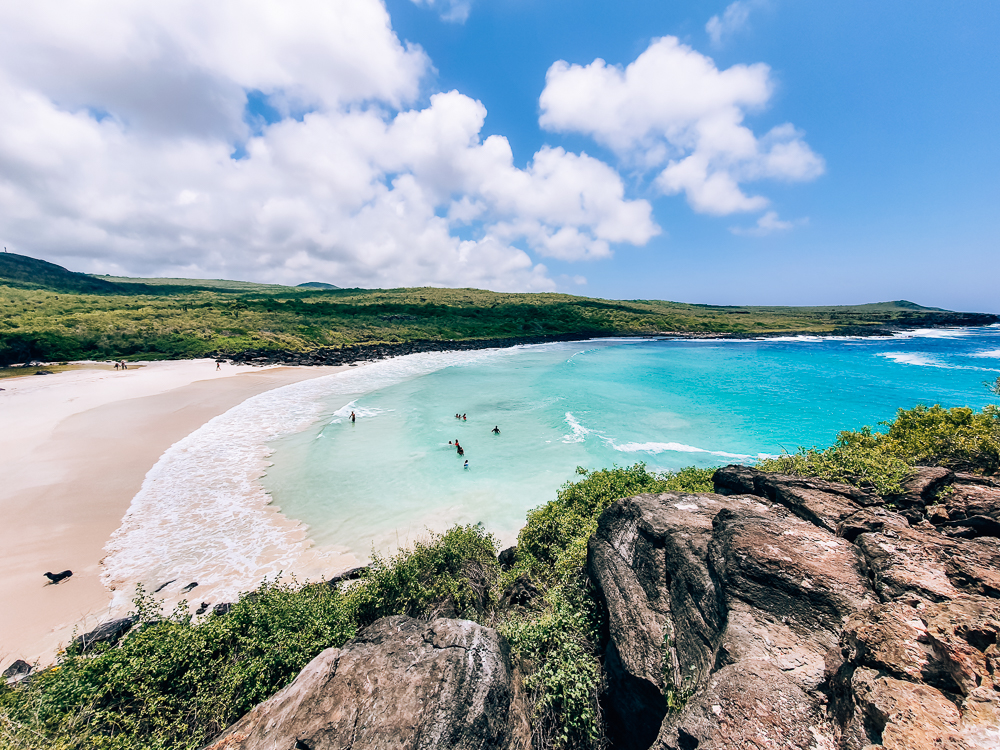 For more information about the Galápagos Islands, see their official website.
Text and photos provided by Marjut Jogisoo of The Smooth Escape, a travel blog featuring destinations with outstanding natural beauty. Whether she's conquering volcanoes, hunting hidden waterfalls, discovering remote beaches or spotting wildlife, Marjut loves being surrounded by nature. Follow her adventures around the globe on Instagram or Facebook.
Have you been to the Galápagos Islands? If so, do you have any additional information or advice about this UNESCO World Heritage site? Please add your comments below!