Archaeological Site of Carthage
By Leyla Alyanak
What is the Archaeological Site of Carthage?
The great trading empire of Carthage covered a large part of the Mediterranean Basis, threatening even Rome – which conquered it in the end.
Disclosure: This article contains affiliate links. Making a purchase through an affiliate link will mean a small commission for this website. This will not affect your price.
The Archaeological Site of Carthage is a series of ruins located outside Tunis that once made up the heart of a Phoenician trading empire of such fame and power it threatened even Rome. But the lengthy Punic Wars changed all that and in 146 BC Rome razed Carthage, and then rebuilt it. Much of what we can see today are the remains of that Roman epoch, and include the Byrsa Hill acropolis, Punic ports, the Punic Tophet, the necropolises, the amphitheatre, a circus, basilicas, the Antonin baths and the archaeological reserve.
The heart of the site is the Antonin Baths, a giant complex of which only a few foundations and arches remain. The Tophet is also quite intriguing: a space dedicated to the god Baal, filled with stelae used in cult worship and ancient sacrifices. The main amphitheater was one of the largest in the Roman empire, dating from Roman Carthage, but only the base remains.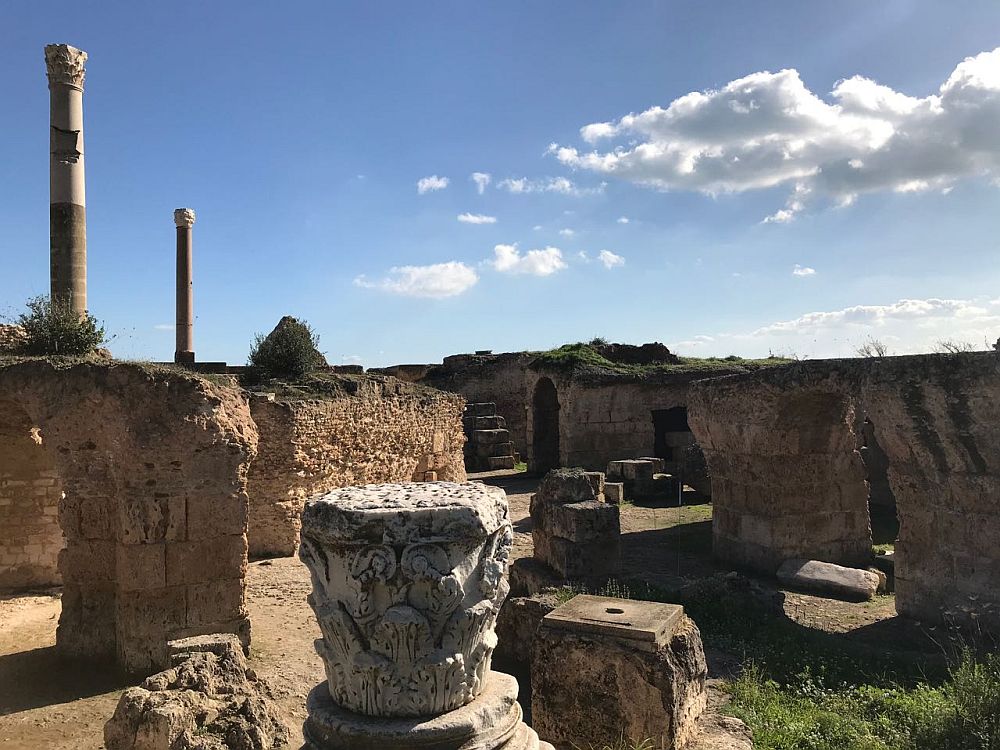 Why is Carthage a UNESCO site?
UNESCO calls Carthage an "exceptional place of mixing, diffusion and blossoming of several cultures that succeeded one another (Phoenico-Punic, Roman, Paleochristian and Arab)" which encouraged wide-scale exchanges and trade across the Mediterranean. In later times, Carthage would also be a Vandal and a Byzantine center, heightening its importance as a cultural hub. Carthage was also "one of the most brilliant centres of Afro-Roman civilization".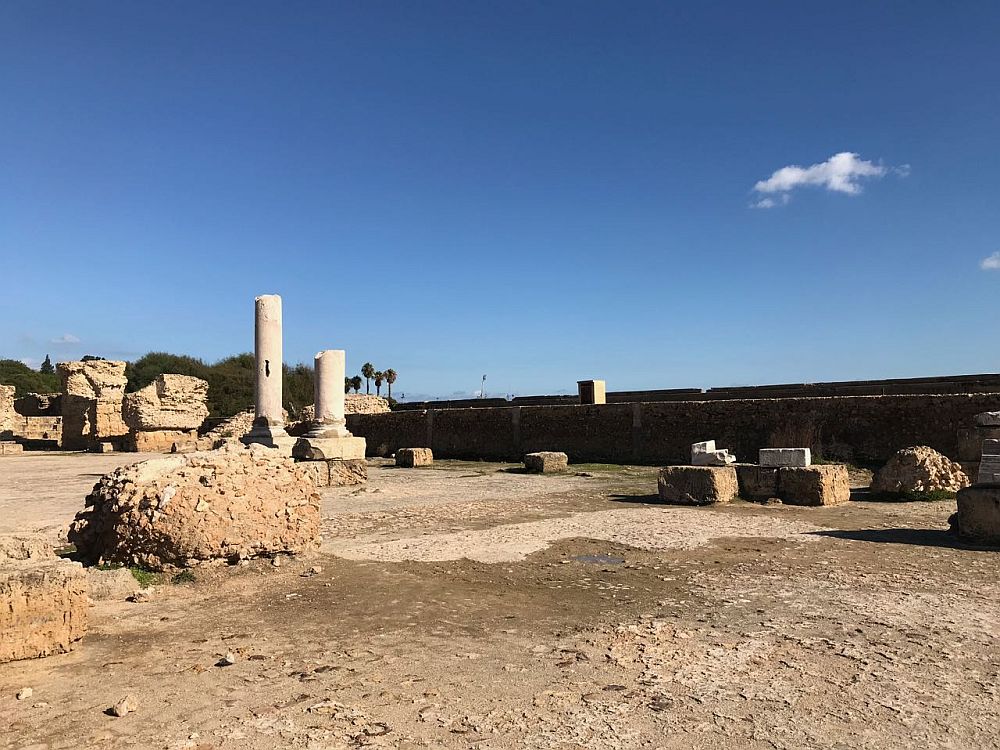 What can you expect on a visit to Carthage?
Carthage isn't just the name of a single site, but of several, which are scattered throughout the Tunis suburb which bears the same name. You'll have to wade through streets lined with fashionable villas to get from one site to the next, but while they are not far from one another, directions are non-existent and time can be wasted searching for the next site. Instead, reserve a taxi for several hours to navigate the area.
The main ruins are quite stunning, as much for the ruins themselves as for their setting right by the sea. There are few signs and not all ruins are protected, so people will be tempted to climb onto them for the inevitable snapshot, which might ultimately damage the site.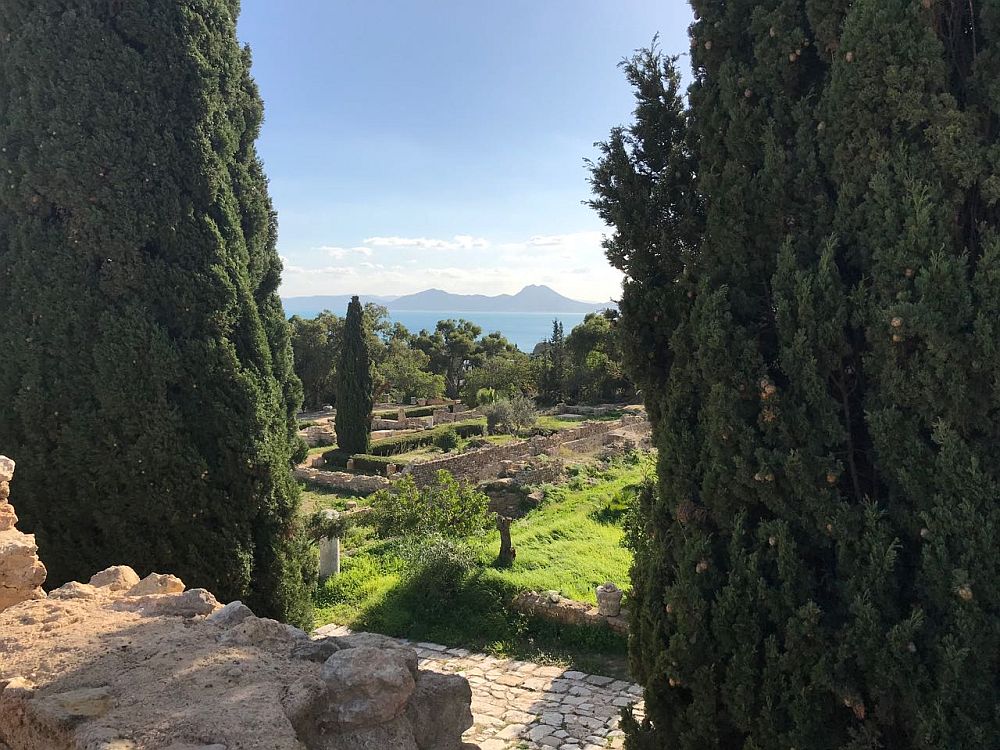 Is Carthage worth visiting?
Anyone who enjoys archaeology or ancient history will love Carthage, including younger enthusiasts who will find the ruins at least as interesting as the latest video game. It will take at least half a day to visit the various sites, which are unfortunately quite incomplete. A number of stones and columns have been removed from the original Carthage. Entire columns were transported to Tunis for use in building, while many of the mosaics are now in the Bardo Museum.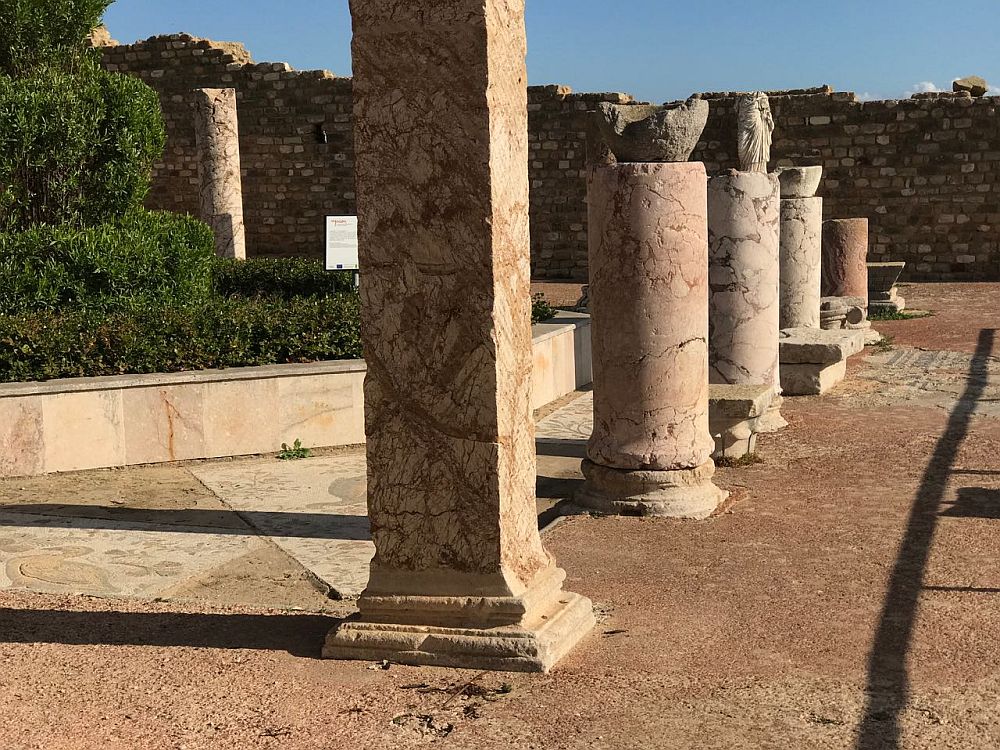 Tips for visiting Carthage
Carthage is not one of those attractions at which you have to elbow your way around. Local visitors tend to come more on weekends, so come during the week if you'd like to have the site almost to yourself.
There is very little shade, however, and Tunis summers can be quite hot, so a visit in spring or autumn would be ideal or if you visit in summer, visit early in the morning.
Guides are available at each site and should be hired if at all possible, given the lack of signposting at the ruins which, sadly, are not maintained as well as they should be.
Alternatively, book a guide ahead of time, with or without transportation.
Carthage is perfectly situated to visit several other interesting places in this part of Tunisia. The first is the village of Sidi Bou Said, which might remind you a bit of Santorini, with its pure white walls and dazzling turquoise doors and trim. Further up the coast is El Marsa, a fashionable enclave for summering Tunisians, with rooftop terraces ideal for an evening meal. And back towards Tunis, you'll find La Goulette and its crowded cluster of seafood stands.
Use this link to find accommodations near Carthage UNESCO site.
Where is Carthage?
Carthage is a short half-hour train or bus ride from the capital, Tunis, but an inexpensive taxi will get you there in half the time if you're in a hurry.
You'll find Carthage at the following GPS coordinates: 36.8529° N, 10.3217° E. or simply search for Carthage, Tunisia on Google Maps.
Text and photos provided by Leyla Alyanak of Women on the Road, the one-stop resource for solo travel over 50.
Have you been to Carthage? If so, do you have any additional information or advice about this UNESCO World Heritage site? Please add your comments below!