By Leyla Alyanak
What is the Historic Site of Lyon?
The UNESCO site of Lyon represents a city that has grown, uninterrupted, during more than two millennia and whose ancient history remains quite visible today. Two Amphitheaters remain standing from Ancient Lugdunum and are still used for performances, and the city's progress towards the Middle Ages can be traced in the winding medieval streets of Old Lyon. The city also boasts many Renaissance and classical buildings, all of which contribute to the continuity of urban history for which Lyon is famous today.
Disclosure: This article contains affiliate links. Making a purchase through an affiliate link will mean a small commission for this website. This will not affect your price.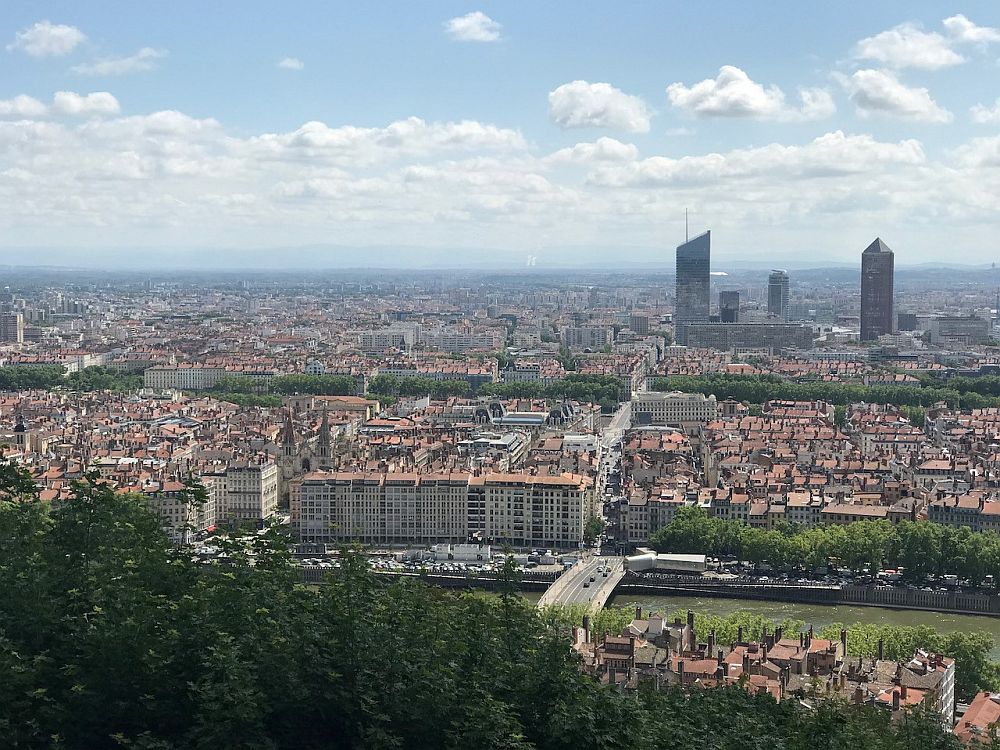 Why is Lyon a UNESCO World Heritage site?
It is difficult to walk through Lyon without noticing the variety of historical periods throughout the city. According to UNESCO, "The long history of Lyon, which was founded by the Romans in the 1st century B.C. as the capital of the Three Gauls and has continued to play a major role in Europe's political, cultural and economic development ever since, is vividly illustrated by its urban fabric and the many fine historic buildings from all periods."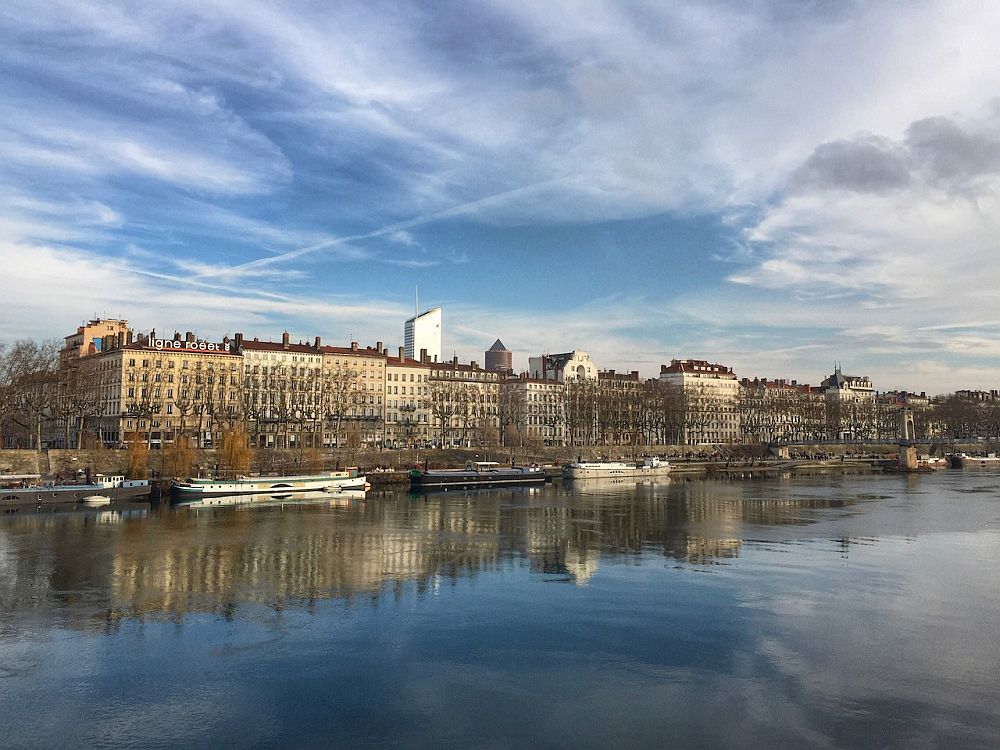 What can you expect on a visit to Lyon?
The beauty of Lyon lies not only in its style but in its diversity.
In addition to its plentiful and well-preserved Roman ruins, the Old Lyon neighborhood is lined with ancient buildings often connected to one another through traboules, the semi-secret passageways which for years were used by the city's silk workers. The hill of Croix-Rousse, where the silk workers lived and had their workshops, is also preserved, a reminder that Lyon once dominated Europe's silk trade. For a listing of particularly remarkable historical buildings spanning centuries, see UNESCO's description.
The city has more recent architecture as well, with the Fourvière Basilica dominating the city from above. In line with the city's continuity are its more modern quarters, often graced with enormous public murals or the latest architecture, making Lyon worthy of the urban continuity and diversity which has made it important to protect.
Is Lyon worth visiting?
Lyon is one of those cities visitors often bypass on their way from Paris to Provence, yet it is worth a visit on its own. Not only is it historically remarkable, but it is also France's gastronomic capital, with its bouchons, or typical eateries, its magnificent indoor market hall "Les Halles Paul Bocuse", and a culinary institute of the same name. The highlights of Lyon can be seen in a day, but it would take several to fully see the treasures of the city.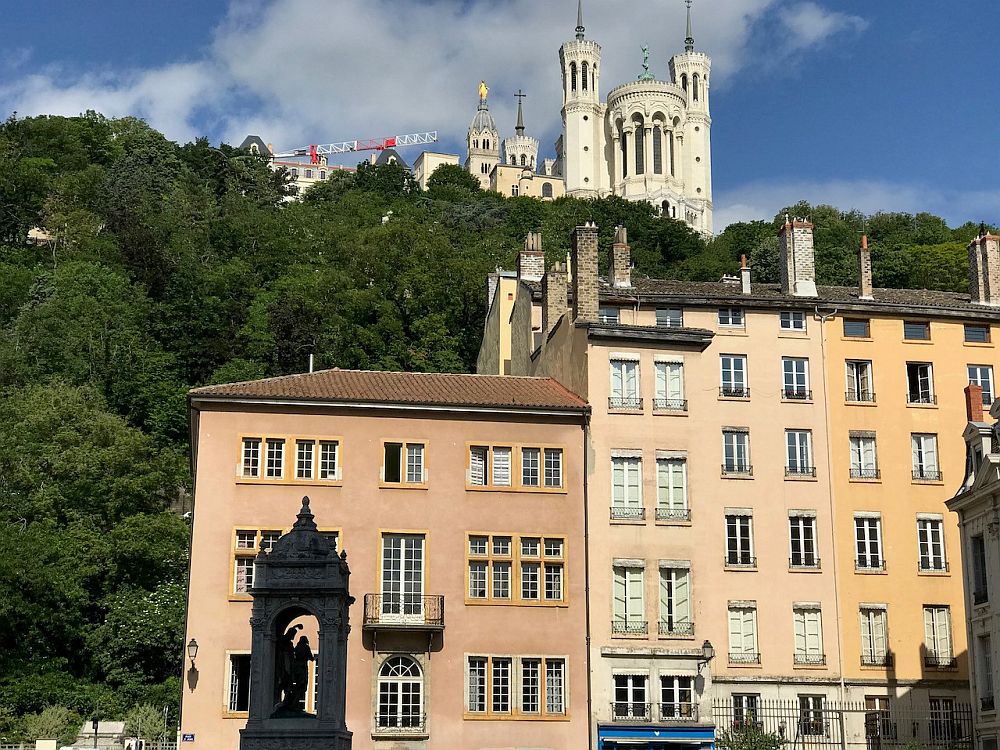 What sorts of travelers would like Lyon?
Lyon is a cultural and culinary city for visitors who care about beauty and history and who love to explore neighborhoods on foot.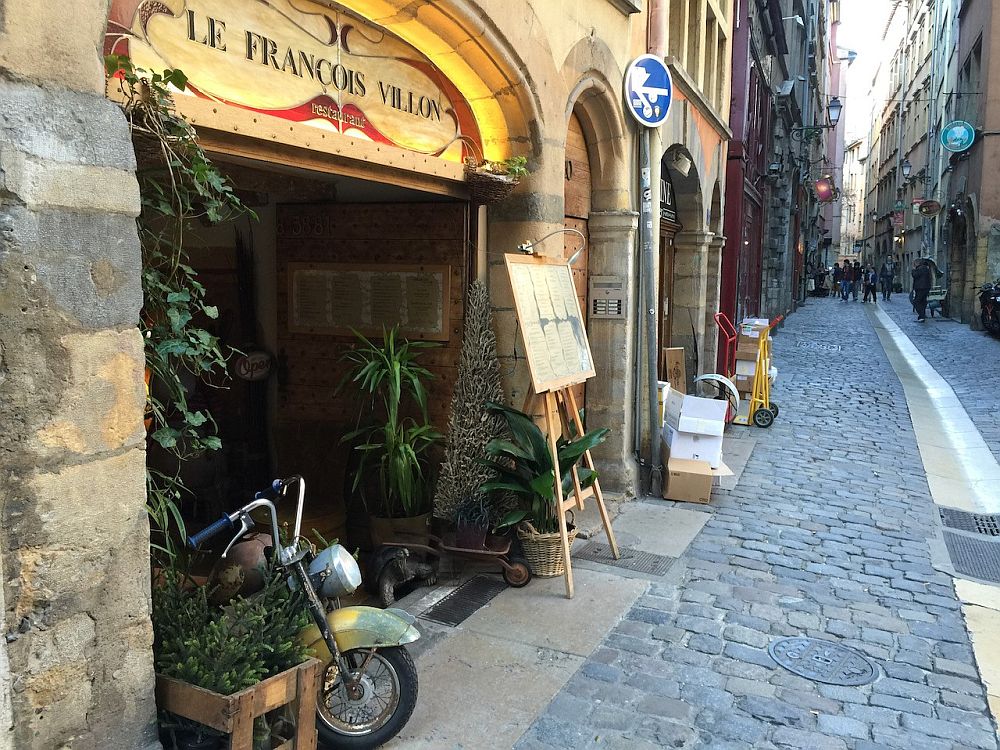 Tips for visiting Lyon
Although Lyon has extensive and user-friendly public transport, it is a city for walking, and many of the best areas are pedestrian only.
Don't try to drive in the city; it's faster, easier and cheaper to get around by public transit. If you have more than a day and plan to range throughout the entire city, day tickets are available for public transit at a low price and valid on trams, buses, subways and funiculars.
To book accommodations in the center of Lyon, click on the map below:
Where is Lyon?
Lyon is in the heart of France, in the Auvergne-Rhône-Alpes region, the same region that encompasses a large portion of the French Alps. It sits at the confluence of two major rivers, the Rhône and the Saône. Lyon has its own international airport but can also be easily reached by train from either Paris or Geneva, both within two hours.
If driving from Geneva, set aside a good hour-and-a-half. However, this is not the best way to reach Lyon because parking is rare (and often accommodates only small cars). Also, pollution regulations may limit the type of car allowed into the city if the air quality is particularly bad.
For more information about Lyon, contact the official tourist office.
Text and photos provided by Leyla Alyanak of Offbeat France, discovering the less-visited French destinations.
Have you been to Lyon? If so, do you have any additional information or advice about this UNESCO World Heritage site? Please add your comments below!