Museumsinsel (Museum Island), Berlin
By Sascha
What is Berlin's Museum Island?
Museum Island is the northern tip of an island in the river Spree that runs through Berlin from the southeast to the northwest. Most people don't even realize it's an actual island, due to the fact that the river itself isn't that impressive to begin with and Berlin treats it more like an inconvenience than an asset to be cherished. The island is home to five big museums built between 1830 and 1930, with a sixth just across the river.
Disclosure: This article contains affiliate links. Making a purchase through an affiliate link will mean a small commission for this website. This will not affect your price.
Combined, these museums see roughly 3 million visitors a year (pre-Covid at least) and are one of the most frequently-cited reasons to visit the city in the first place. The classicist architecture is a reference to Greek and Roman temples with a little park creating something of a forum, a great spot to rest your feet on a long day of sightseeing. The Berlin cathedral and the reconstructed castle complete the ensemble, making it one of Berlin's must-see attractions.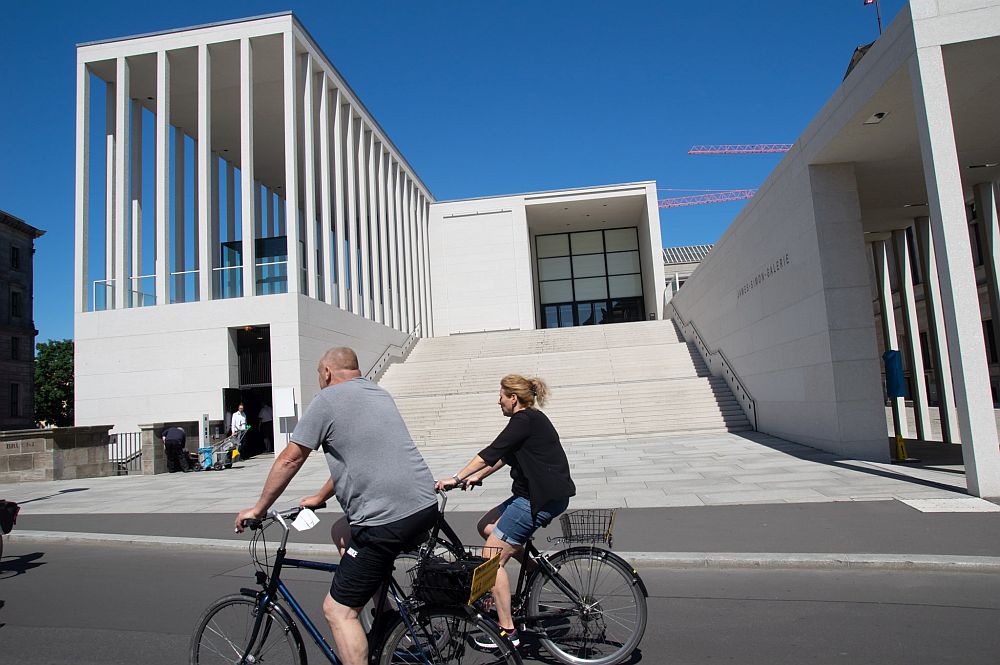 Why is Museum Island a UNESCO World Heritage site?
It really is a unique ensemble of museums that, according to UNESCO, showcases the development of modern museum design over the course of a century with its roots going back all the way to the French Revolution and the Enlightenment. What happened in Berlin over the course of those 100 years influenced our whole idea of what a museum is and can do.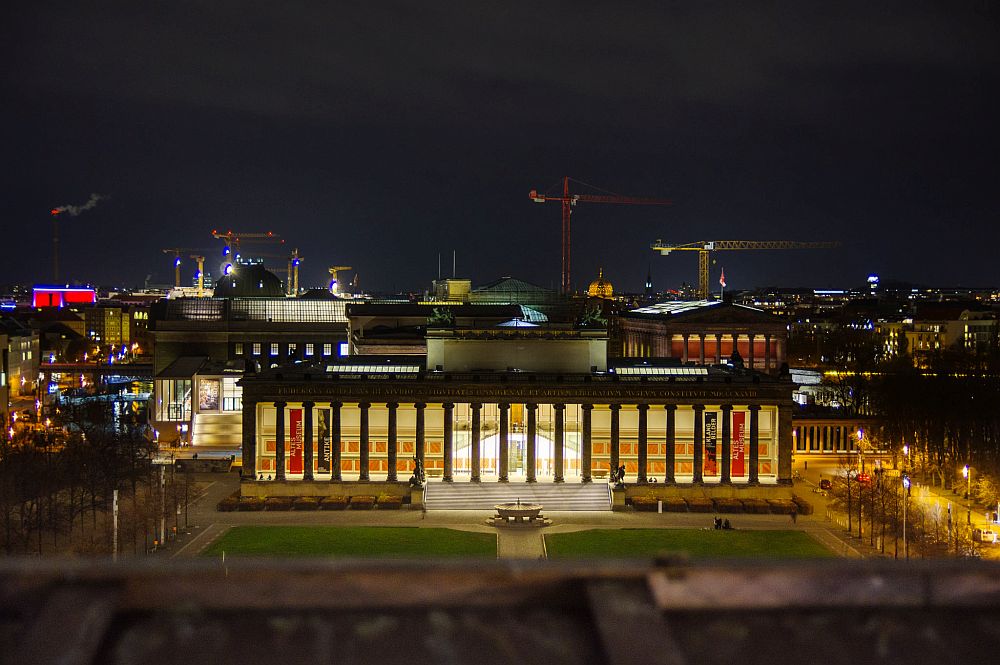 What can you expect on a visit to Museum Island in Berlin?
This area was the cultural heart of the Prussian kingdom, and Altes Museum, which translates as "Old Museum" (and yes it is really called that, thank you very much) was the first public museum (1830) on the territory that later became Germany.
While the aforementioned Altes Museum houses part of the coin collection and classical sculptures from antiquity, Neues Museum ("New Museum" – creative, eh?) from 1859 is home to the Egyptian Museum with the world-famous bust of Nefertiti, one of only four known bronze-age golden priest-hats, and the papyrus collection.
Next is the Alte Nationalgalerie ("Old National Gallery," finished in 1876 without the "old") showing mainly art of the 19th century.
Bodemuseum, now named after the inventor of modern museum theory, opened in 1904 as the "Emperor Friedrich Museum." It's home to the Byzantine collection, the sculpture collection and more coins – in short all the bits and pieces that didn't fit anywhere else.
Last but not least, there's Germany's most famous and popular museum with nearly 1 million visitors alone: Pergamonmuseum, named after a temple frieze from the ancient city of Pergamum in modern Turkey. Ah, I nearly forgot: it also has a city gate from the walls of Babylon – an actual and complete gate. It's probably one of the most beautiful things you will see in your lifetime, for real.
Is Museum Island worth visiting?
Oh man, where to start? I mean, I'm a history nerd and I wouldn't complain if you locked me up in just one the museums for a couple of days, if you left me enough water. But even just from the outside, the whole ensemble is very impressive. Especially since the reconstruction of the castle it gives you an idea of how grand and gorgeous and in-your-face Berlin must have been before WWII destroyed nearly 60% of it. The museums are home to some of humanity's most precious and influential artifacts.
Tips for visiting Museum Island in Berlin
Obviously, if you just can't stand museums and art just doesn't float your boat, you will be ok to just explore the area with a quick walk or on a bike. I suggest just getting a bike for the duration of your stay. Berlin on Bike has a great selection and can help you out with tips as well.
If you opt for public transport, definitely get the EasyCityPass to pay for your fares, plus a lot of additional value in the form of discounts for tours and tickets.
Where is Berlin's Museum Island?
Just type "Museumsinsel," "museum island" or "Bodestraße" into your nav.
I would definitely suggest using public transport or renting a bike though, since parking is scarce in the immediate surroundings and the alternatives are usually quicker as well.
It's a short walk (less than 10 minutes) from Alexanderplatz, one of the city's transport hubs with multiple train and tram lines connecting to it, or you switch trains and take another 2 stops to the U5 station of Museumsinsel (that line connects you with Brandenburg Gate as well, in case you're into checkbox tourism and want to do them back to back).
Sascha is a freelance marketer, social media pro and part-time tour guide born, raised and based in Berlin. He's been blogging for nearly 10 years and loves to travel and spend time in nature–even though he is a self-proclaimed nerd and loves comics, board games and genre fiction. He just started a new blog, Until I Get Scared.
Have you been to Museum Island? If so, do you have any additional information or advice about this UNESCO World Heritage site? Please add your comments below!