Cave of Altamira and Paleolithic Cave Art of Northern Spain
By Dr. Murray McClellan
What is the Cave of Altamira and Paleolithic Cave Art of Northern Spain?
The eighteen caves (Altamira, Peña de Candamo, Tito Bustillo, Covaciella, Llonín, El Pindal, Chufín, Hornos de la Peña, Las Monedas, La Pasiega, Las Chimeneas, El Castillo, El Pendo, La Garma, Covalanas, Santimamiñe, Ekain and Altxerri) that comprise this UNESCO World Heritage site are located in the Spanish provinces of Asturias, Cantabria, and the Basque Country, along the Cantabrian (Bay of Biscay) coastline of northern Spain. Each contains Upper Paleolithic cave art, dating from the Aurignacian and Gravettian periods (ca. 48,000 to 17,000 years ago) to the Magdalenian (ca. 17,000 to 12,000 years ago) period.
Disclosure: This article contains affiliate links. Making a purchase through an affiliate link will mean a small commission for this website. This will not affect your price.
Some of the caves (Peña de Candamo, Tito Bustillo, El Pindal, Chufín, Hornos de la Peña, Las Monedas and El Castillo, El Pendo, and Covalanas) can be visited with prior reservations. Others (Altamira, Covaciella, Llonín, La Pasiega, La Garma, Covalanas, Santimamiñe, Ekain, and Altxerri) have been permanently closed to the public to preserve the delicate artwork inside.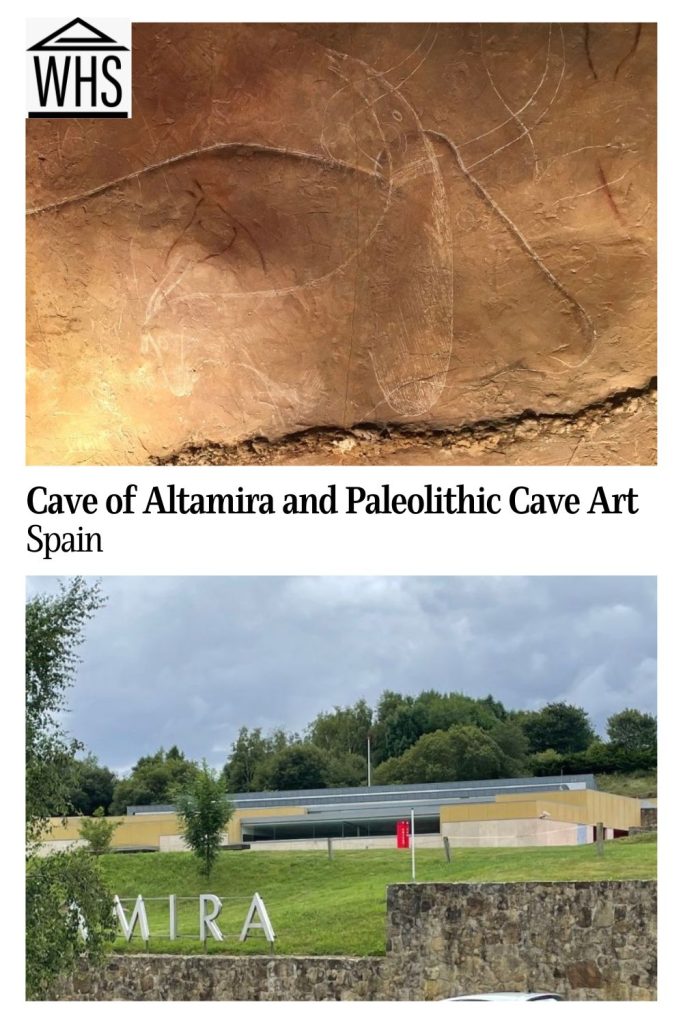 There are also several museums and interpretive centers in the region that offer a great deal of information about the Paleolithic period in the Cantabrian corniche. Notable among these are the Parque de la Prehistoria in Teverga, the Museo Nacional y Centro de Investigación in Altamira, and the Centro de Arte Rupestre at Tito Bustillo. In addition, the Museo Arqueológico de Asturias in Oviedo and the Museo de Prehistoria y Arqueología in Santander house significant collections of Paleolithic artifacts from the region.
Why are these caves and their art a UNESCO World Heritage site?
As a group, these caves were designated in 2008 as a UNESCO World Heritage site because, as the World Heritage Convention puts it, they are "masterpieces of creative genius and . . . humanity's earliest accomplished art" and because they are "exceptional testimonies to a cultural tradition and . . . outstanding illustrations of a significant stage in human history." To come face-to-face with cave paintings and engravings created by our homo sapiens ancestors tens of thousands of years ago is truly a marvel.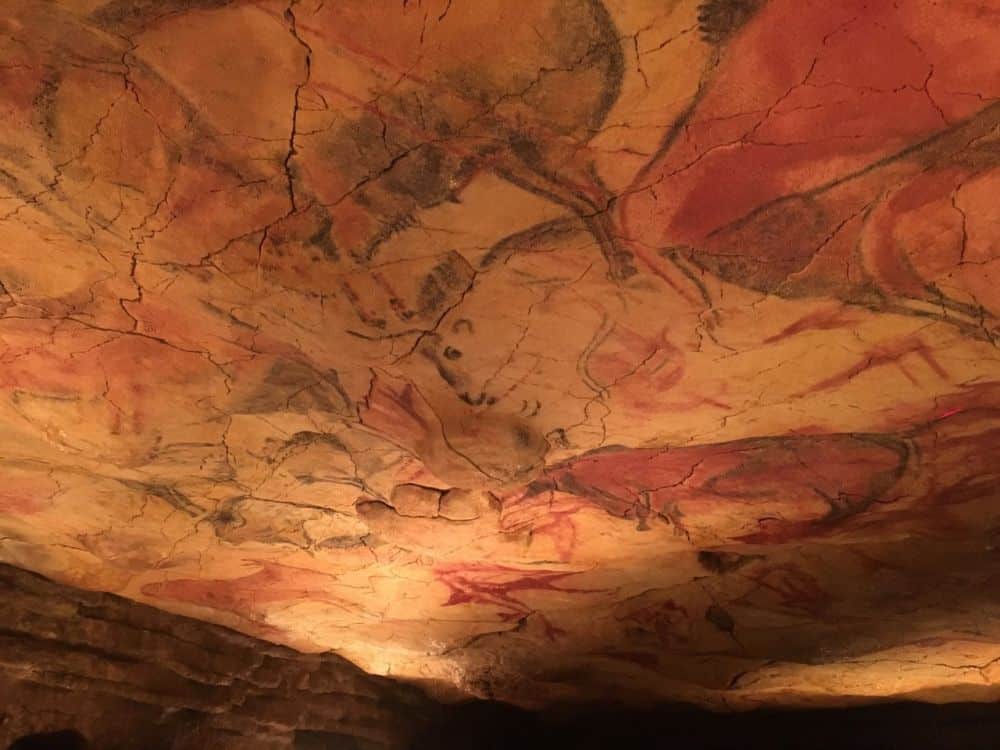 What can you expect on a visit to these caves?
Each of the caves open to visitors offers a slightly different experience. Some, like Tito Bustillo and El Castillo, involve a substantial hike (up to 700 meters) along uneven and not always perfectly illuminated underground paths. The visitable sections of other caves, like Peña de Candamo or El Pindal, are shorter in length. Visits to these caves are only available by taking guided tours, which are given only in Spanish. Viewing the Paleolithic art in caves can sometimes be difficult, often needing the guide to point them out with a flashlight.
Many of the caves on this UNESCO list are located in dramatic settings, overlooking the cliff-lined coast or on the slopes of the Cantabrian mountain range that separates northern Spain from the rest of the country. Driving to these caves, often on narrow, winding roads, can be an exciting experience in itself. And once inside one of these caves with Paleolithic paintings and engravings, the visitor can enjoy geological wonders of stalactites and stalagmites created over long periods of time.
Of the caves open to the public, highlights include:
1. Peña de Candamo
In addition to a 6×8-meter (20×26 feet) chamber with a complex combination of painted animals and abstract signs, the most impressive feature of the Peña de Candamo cave is the Camarín, a stalactite waterfall with paintings of bovids, horses, a goat, and a bull. The interpretative center nearby at San Román contains reproductions of the major Paleolithic paintings of the Peña de Candamo cave that visitors can study up close. Website (in Spanish – use Google Translate).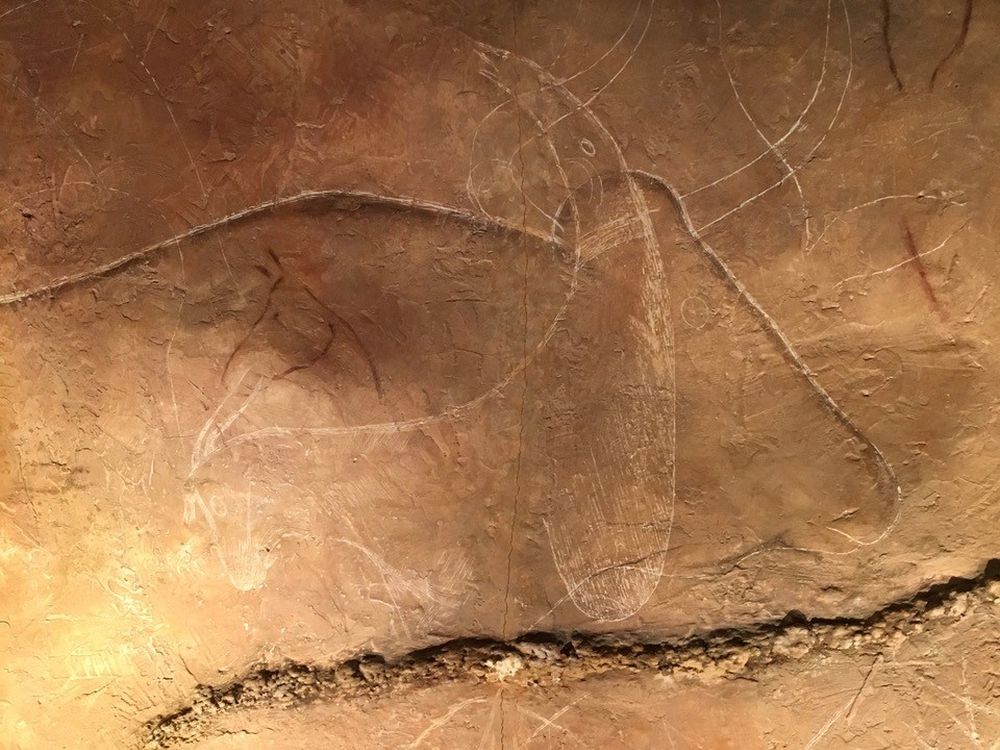 2. Tito Bustillo
After the famous caves of Altamira and Lascaux in France (both now closed to the public), Tito Bustillo contains probably the most important collection of Paleolithic cave paintings in the world. There are twelve clusters of paintings in the cave, including the Panel Principal with painted depictions of deer, horses, reindeer, wild goats, bisons, and an auroch. There are also two anthropomorphic figures painted on stalactites in a chamber of the cave.
The museum at Tito Bustillo provides an overview of its Paleolithic context and is especially good at the history of its discovery. Website.
3. El Pindal
This cave is renowned for its painting of a hairy mammoth (although the red splotch on the body is probably not a heart!). There is also an unusual engraving of a fish. The cave is situated near the monastery San Emeterio and dramatically overlooks a sea cliff. Website (in Spanish – use Google Translate).
Here is the website for the rest of the caves listed below:
4. Las Monedas and El Castillo
Located on a limestone mountain that also houses the Chufín and the Hornos de la Peña caves, these two sites were occupied by both Neanderthals and Homo sapiens. They contain some of the oldest cave art in Europe.
These caves are located near the town of Puente Viesgo, where there is an 18th century mineral water spa, now restored as the four-star Gran Hotel Balneario.
5. Chufín
This cave has pools of water inside and a significant number of paintings of animals and signs. It is accessed by boat.
6. Hornos de la Peña
This cave contains one of the most extensive sets of engraved Paleolithic drawings, including an anthropomorphic figure. The cave was also occupied in the Bronze Age and during the Spanish Civil War.
7. El Pendo
El Pendo cave contains the 25-meter (82 feet) long "El Friso de las Pinturas" with dozens of painted animals, including an unusual image of a bird. The cave is near the Museo Etnográfico de Cantabria in Camargo.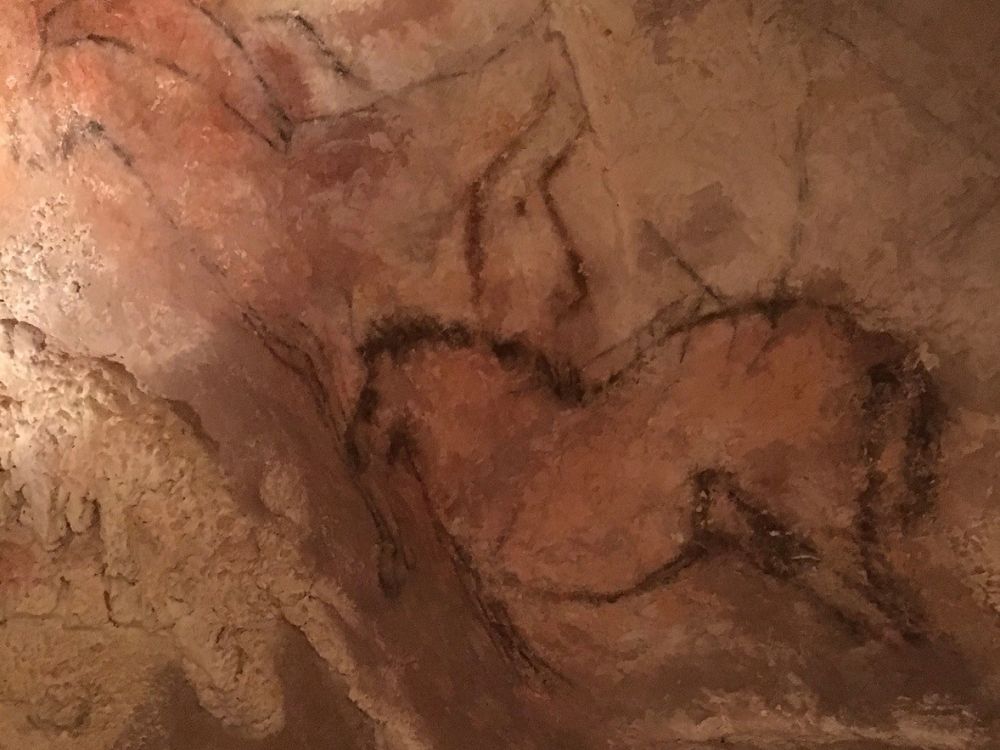 8. Covalanas
Covalanas cave contains some images of deer beautifully rendered in red and many complexes of signs. The cave is accessed by a 600-meter (1,968 feet) path up from the parking area.
Nearby, housed in an 18th-century building in the town of Rasines, is the Museo de Cantería with a display on the history of masonry construction.
Museums
In addition to the caves themselves, several museums and interpretative centers in the area can provide a visitor the opportunity to experience Paleolithic art.
The Parque de la Prehistoria in Teverga contains replicas of cave paintings and displays of Paleolithic artifacts. On the park grounds are a pair of European bison and a herd of rescued Przewalski horses. Website.
The Museo Nacional y Centro de Investigación at Altamira houses a replica (the "Neocave") of the original front chamber of Altamira cave with the famous bisons painted on the ceiling. It also has a permanent display ("The Times of Altamira") which uses original and replica artifacts from Altamira and other Cantabrian caves to give an overview of the lifestyle of Paleolithic hunter-gatherers. Website (in Spanish – use Google Translate)
By the way, if you're visiting any of these sites, you're not very far from other UNESCO World Heritage sites like Burgos Cathedral, Vizcaya Bridge, Oviedo, San Millan Yuso and Suso Monasteries, as well as various stops on the Routes of Santiago de Compostela. Here are all of the UNESCO sites in Spain.
Are these caves in Northern Spain worth visiting?
Taking a guided tour into a cave is not for anyone with claustrophobia or who has limited mobility. Children under 7 are not allowed in caves. There is some effort required to get on a tour, so those who want to know something about the Paleolithic history of Spain but have limited time may want to just visit the Altamira or the Tito Bustillo museums, the Parque de la Prehistoria in Teverga, or the archaeological museums in Oviedo and Santander.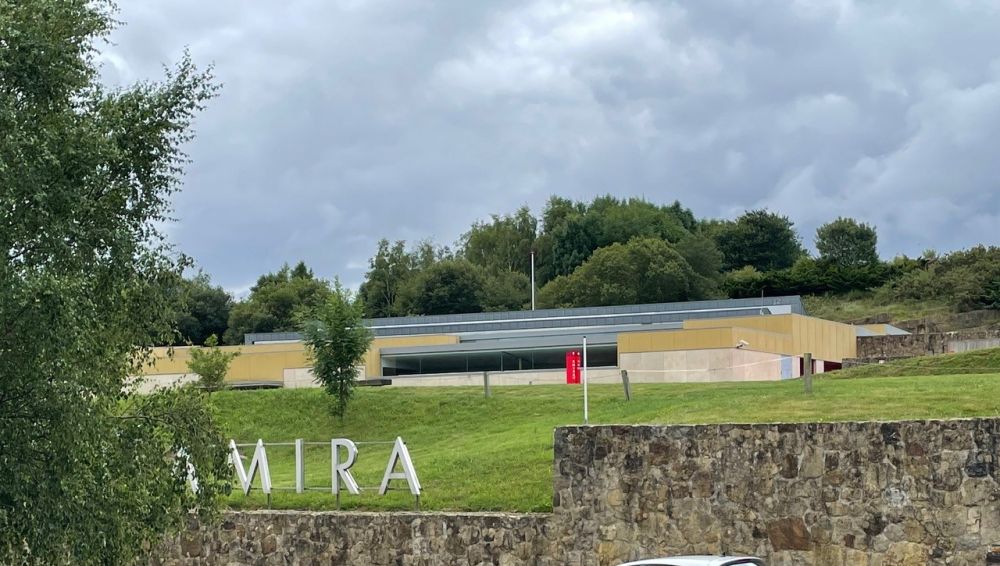 Tips for visiting the Cave of Altamira and other caves
Always double check online websites for the dates and times caves are open. Most caves are closed on Mondays and Tuesdays, on 1 January, on 1 May, on 24, 25, 31 December, and on local holidays. Reservations for visiting some caves can be made online while others can only be made on a phone call – requiring some competency in Spanish.
Given their relative inaccessibility, it is generally best to use a private car to reach these caves. While there is public transportation to most towns near where these caves are located, access to the caves themselves can often require a substantial hike.
Compare rental car prices here.
This half-day guided tour from Santander includes the Museo Nacional y Centro de Investigación at Altamira with its "neocave."
Although the guides to the visitable caves are very competent, do some research before visiting any given cave, especially if you are not fluent in Spanish. In addition to online websites, one good resource is the Caminos de Arte Rupestre Prehistórico, published by the Spanish Ministerio de Cultura in 2008.
As guided tours to these caves generally last one to two hours, and as access to the caves often requires a substantial car ride or hike, plan to spend at least a half a day to visit a cave.
Where are these caves?
The eighteen caves inscribed on the UNESCO World Heritage site are spread across the northern Cantabrian coastline of Spain (see map below, which show the caves that can be visited and the museums). Exact addresses for each are available online and in the Caminos de Arte Rupestre Prehistórico.
The best places to be based for visiting one of the caves open to the public are Oviedo, the capital of the province of Asturias, or Santander, the capital of Cantrabria – both cities worthy of a visit on their own. The Gran Hotel Balneario in Puente Viesgo is a great place to stay if you are visiting the caves at El Castillo.
Book accommodations in Oviedo or Santander.
The only site easily accessible by public transportation is Altamira, which can be reached by an hour-long bus ride from Santander. There is ample and free parking at the Altamira museum. The parking at access points to the other caves is more restricted, though it is also free.
Text and photos provided by Dr. Murray McClellan, a retired archaeology professor living in Oviedo, Spain. His website is murraymcclellan.com.
Have you been to any of these caves or museums? If so, do you have any additional information or advice about this UNESCO World Heritage site? Please add your comments below!