By Melinda
What is Taputapuātea?
Visitors to French Polynesia rave about diving with sharks in Fakarava, spotting whales in Moorea, and watching Polynesian dancers at dinner shows in Tahiti and Bora Bora. While those are incredible adventures, another unmissable French Polynesian experience is a visit to a historic marae.
Disclosure: This article contains affiliate links. Making a purchase through an affiliate link will mean a small commission for this website. This will not affect your price.
Marae are where the Polynesians worshipped and commemorated life's big events, and Taputapuātea is considered the most culturally significant. Located on Raiatea, in French Polynesia, it's the geographic center of the Polynesian triangle. Temples were built here between the 14th and 18th centuries, when Taputapuātea was the main ancient Polynesian (or mā'ohi) religious and cultural center. Chiefs and other leaders from islands across the wide regions of Polynesia met at this site for important cultural and religious events.
The UNESCO site includes not only the marae complex, but also the traditional landscape around it: a "sacred pass" in the reef, an islet, forest-covered valleys and the mountains around them, which also contain some more ancient marae.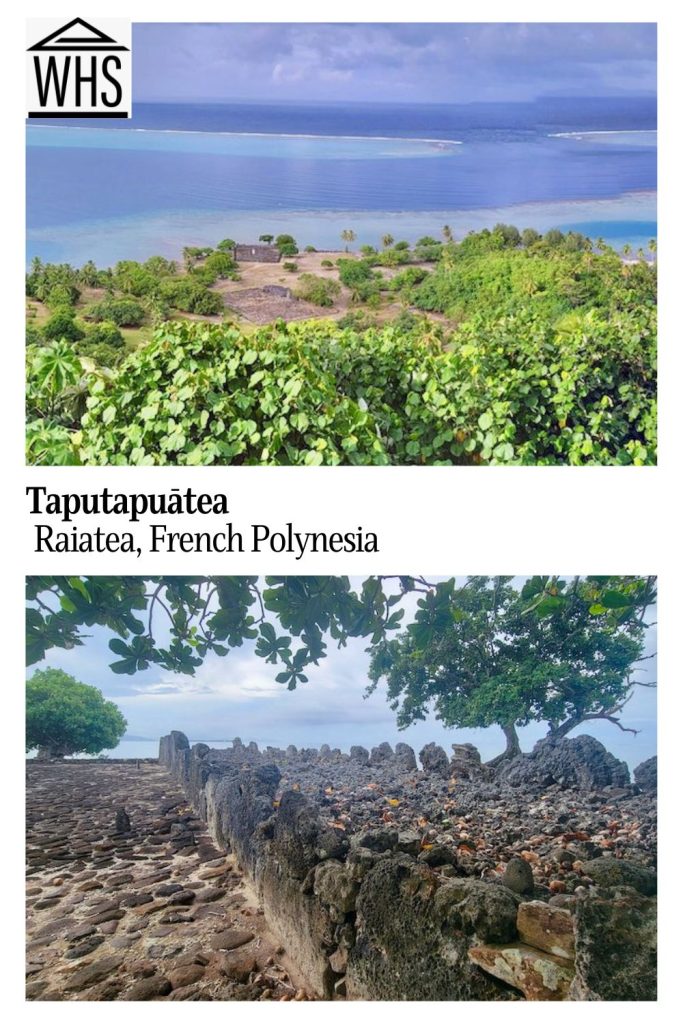 Why is Taputapuātea a UNESCO site?
Taputapuātea is an exceptional testimony to 1,000 years of mā'ohi civilization.
Located alongside Raiatea's lagoon, this World Heritage site has sacred and archaeological significance to Polynesian culture. Some sections of the site are dedicated to different ancient gods like 'Oro, the god of life and death. According to UNESCO, this was "where the world of the living (Te Ao) intersects the world of the ancestors and gods (Te Po)."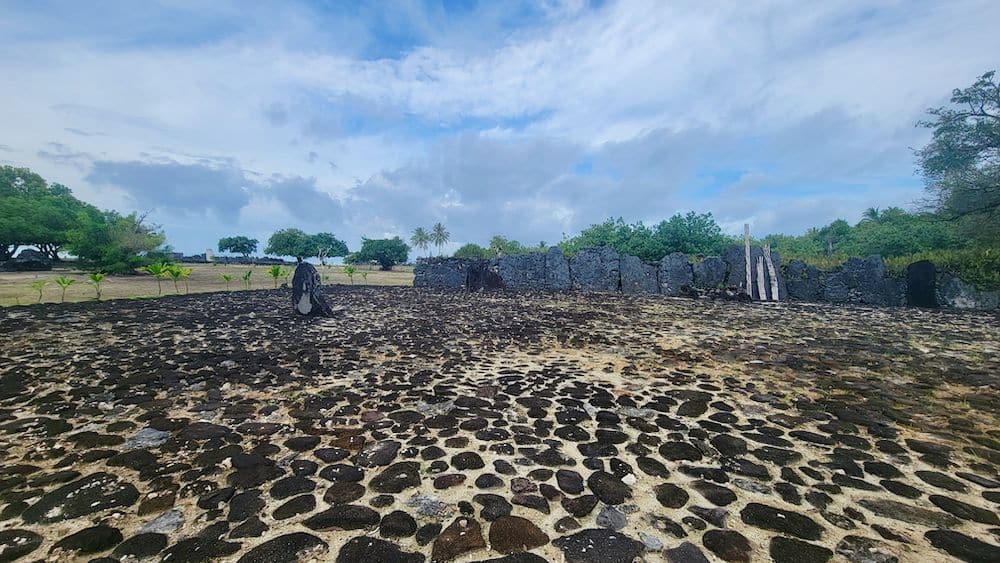 Taputapuātea also features areas devoted to coronations of new chiefs from around the region. Considered their homeland, this was a center of worship and community for all of Polynesia for many centuries.
The wider area of the site "reflects social organization with farmers who lived in the uplands and warriors, priests and kings settled near the sea. It also testifies to their skill in sailing outrigger canoes across long stretches of ocean, navigation by observation of natural phenomena, and transformation of newly settled islands into places that provided for the needs of their people."
It remains significant to modern-day Polynesians as a place of connection to their heritage.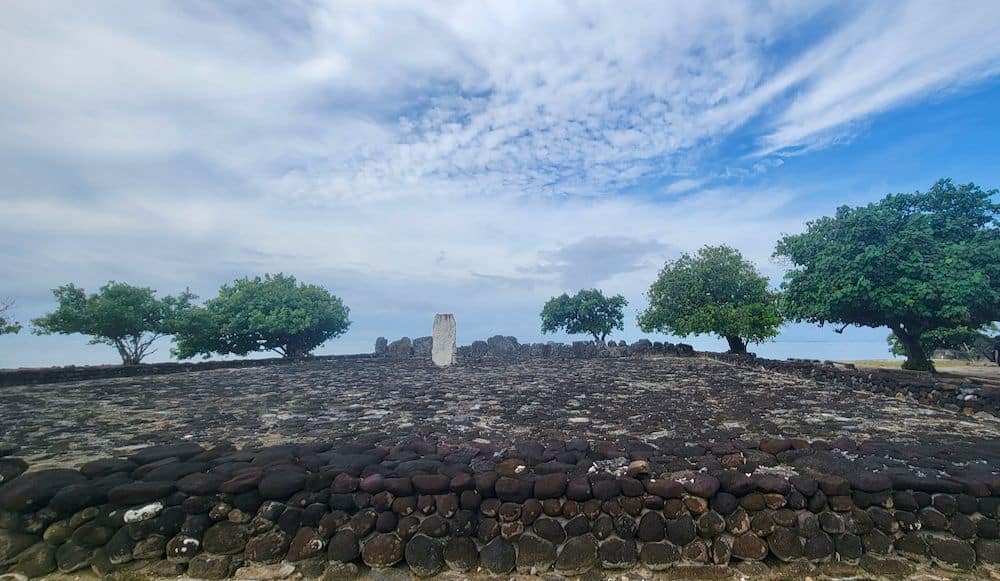 What can you expect on a visit to Taputapuātea?
The historic site encompasses several marae across over 5000 acres (2023ha). Visitors will want time to walk and explore. Placards feature information about the geography and ancient culture. It's a beautiful site with stunning views, ancient stones, and indigenous artwork.
To get a look at Taputapuātea from above, walk across the street to the trailhead. The trail across the street is well marked as it leads up into the hills. Hiking uphill has a payoff of stunning views of Taputapuātea and the ocean pass that all visitors paddled through to visit this sacred site.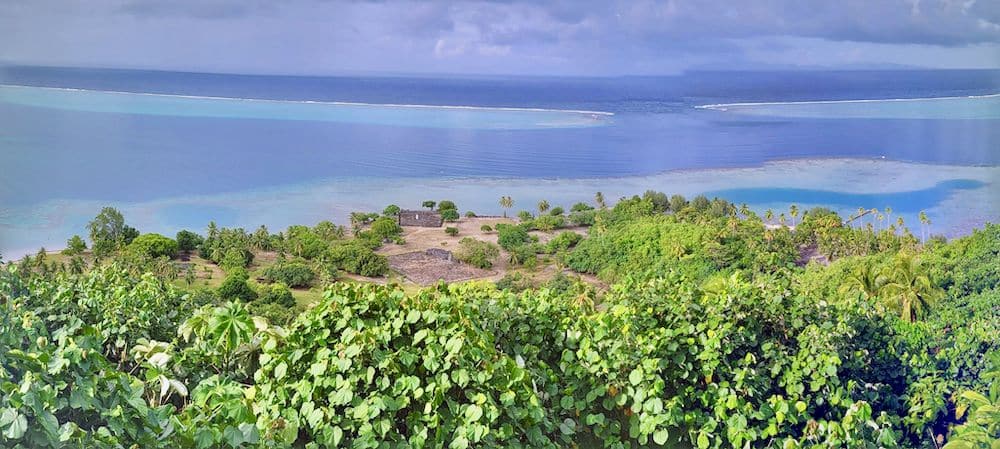 Since Taputapuātea abuts the water of Raiatea's beautiful lagoon, you can also go swimming. Next to the site is a protected beach, and the clear water is a hit with kids and adults alike. Especially after the hike!
Is Taputapuātea worth visiting?
It is worth a visit if you have the time. Exploring French Polynesia outside of the typical tourist spots is a key to enjoying the culture. Factor in the historical and spiritual significance for Polynesians and the stunning natural beauty of the site. Taputapuātea is a special place in a magnificent country.
Read about other UNESCO sites in the region.
What sorts of travelers would like Taputapuātea?
Anyone who likes history, culture, and the outdoors would like Taputapuātea.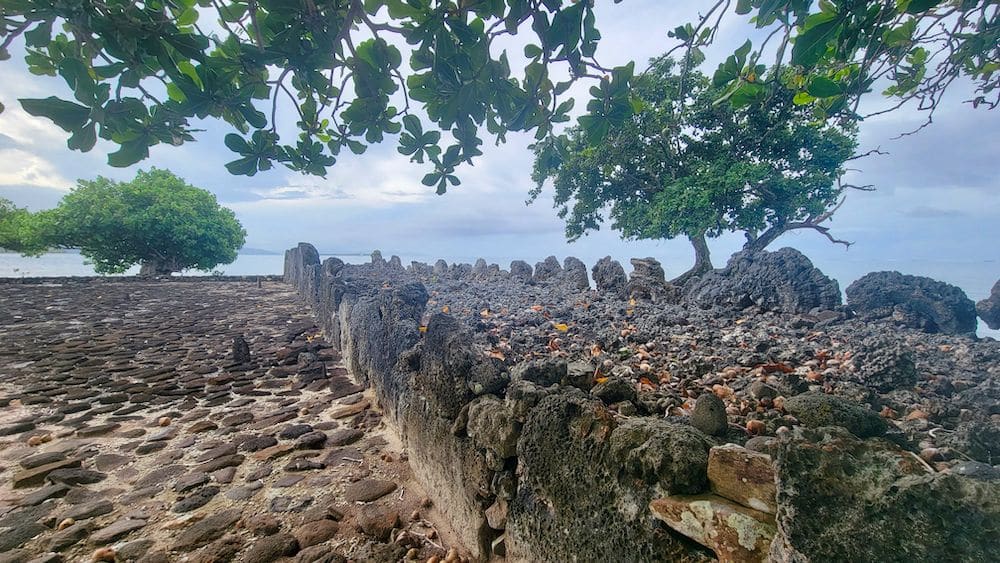 Tips for visiting Taputapuātea
Wear good walking shoes and bring water. Even if you don't climb the hill, the site covers a lot of ground. Some of the terrain is dirt or rock, so tread carefully.
Bring a swimsuit and towel to cool off and relax in the calm waters of the lagoon.
Be respectful of the culture and pose appropriately for photos.
Visit the information center or take a tour with a guide for local insight into this culturally significant World Heritage site.
See the island of Raiatea and other nearby islands from the air!
Where is Taputapuātea?
Located on the lagoon in the southeastern part of Raitea in French Polynesia, the site is a 6-hour ferry or 45-minute plane ride from Tahiti. Once on island, Taputapuātea is a 10km (6mi) drive from the main town of Uturoa, a 10-15-minute trip. If you sign up for a tour of the island, you'll see the Taputapuātea UNESCO site, pearl farms, vanilla plantations and more in less than a day.
Compare rental car prices on Raiatea.
Text and images provided by Melinda of Mel on the Go. She, her husband, and their cat, Domino, spent a year sailing French Polynesia and are continuing west with the wind. Sailing the world on her 46′ monohull, Sava, Mel loves scuba diving, hiking, and exploring different cultures and cuisines.
Have you been to Taputapuātea? If so, do you have any additional information or advice about this UNESCO World Heritage site? Please add your comments below!