Fortifications on the Caribbean Side of Panama: Portobelo-San Lorenzo
What are the Portobelo-San Lorenzo fortifications?
This series of forts and other defensive structures were built by the Spanish from the 1500s through the 1800s. All were built to defend the Caribbean side of Panama and its trade from naval attacks. Spread out over the towns of Portobelo, Colón, and at Fort San Lorenzo, 30 miles (48 km) away, you can visit the sites in one day.
Disclosure: This article contains affiliate links. Making a purchase through an affiliate link will mean a small commission for this website. This will not affect your price.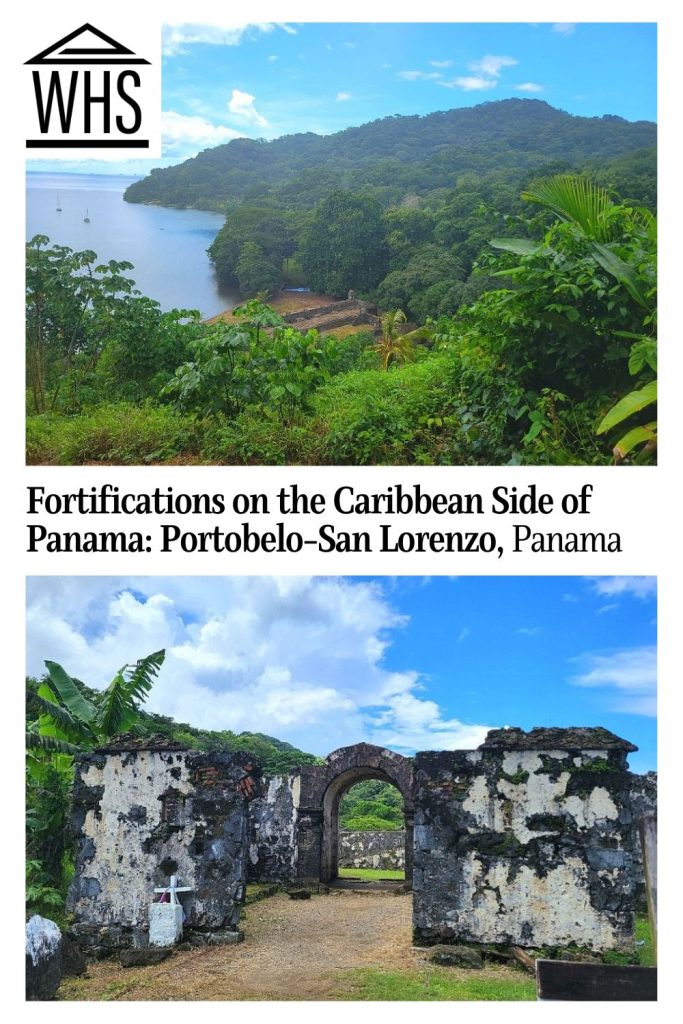 The Portobelo sites include numerous edifices, including
The San Fernando fortifications: Lower Battery, Upper Battery and Hilltop Stronghold
San Jerónimo Battery Fort
Santiago fortifications: Castle of Santiago de la Gloria, Battery and Hilltop Stronghold
The old Santiago Fortress
The ruins of Fort Farnese
The La Trinchera site
The Buenaventura Battery
The San Cristóbal site.
The San Lorenzo site, located at the mouth of the Chagres River, includes the San Lorenzo castle and a separate battery.
Why is this series of fortifications a UNESCO World Heritage site?
This is a UNESCO World Heritage site for its architectural ingenuity. The Spanish built these fortresses and other structures to adapt to the landscape: overgrown tropical jungles. They represent technological achievements in the 17th and 18th centuries.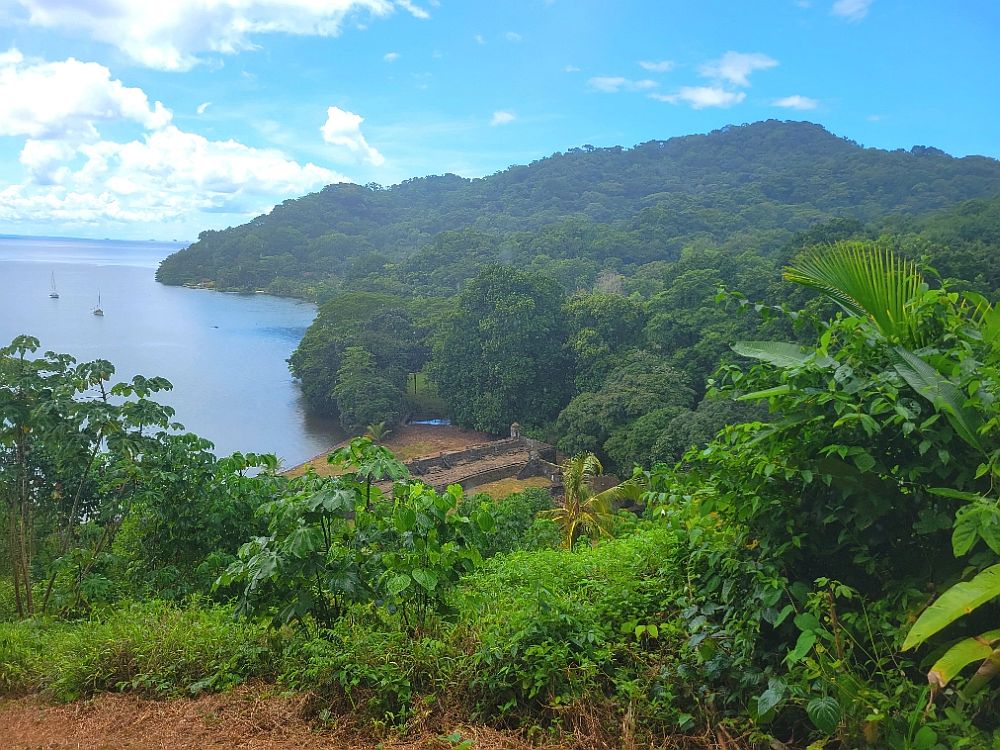 What can you expect on a visit to the Portobelo-San Lorenzo fortifications?
All of the numerous fortresses and forts are outdoors, meaning potential exposure to rain, wet ground, and puddles. Additionally, they aren't secured or maintained. As a benefit, there are no admissions fees.
As the forts are overlooking the Caribbean and ports, the views are lovely. Some sites still have cannons; all are in various stages of ruin. The town of Portobelo also has a museum in the old customs house.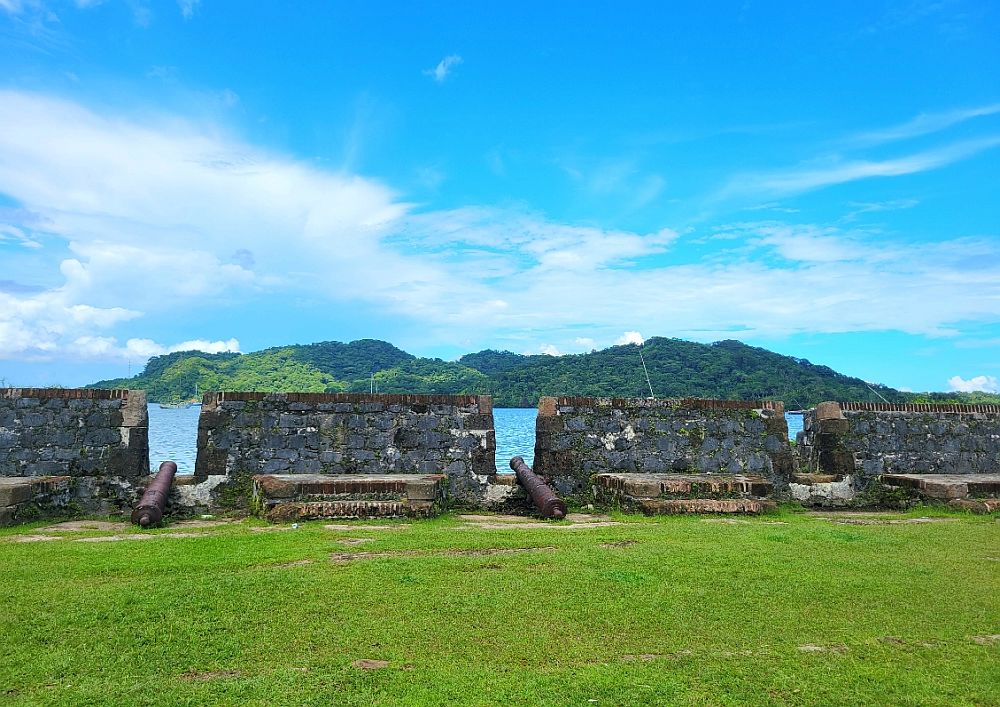 Are the Portobelo-San Lorenzo fortifications worth visiting?
There are certainly nicer and better preserved forts elsewhere in the Caribbean, including Fort Delgres in Guadeloupe, Nelson's Dockyard in Antigua, or Fort St. Louis in Martinique, so this is a toss-up. If you like history and forts and are nearby, visit. Portobelo is also home to a regionally famous church with a Black Christ statue that deserves a look.
These fortresses in Panama are on UNESCO's List of World Heritage in Danger, due to the lack of maintenance, environmental factors and urban development. Therefore, if you are in Panama, you want to visit now before they disappear to development or crumble away.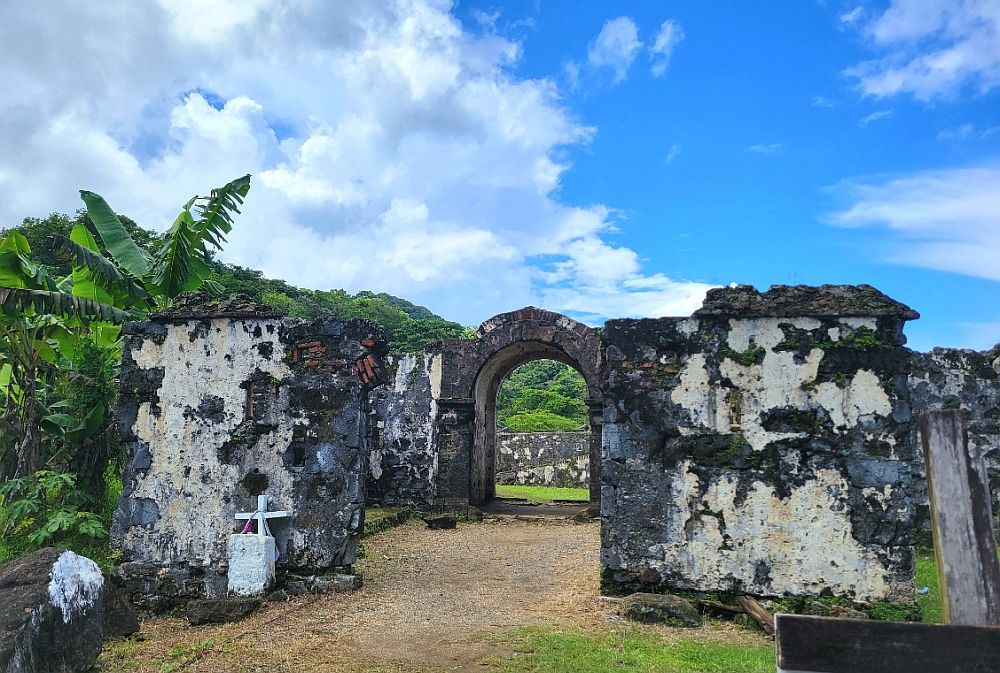 Tips for visiting the Portobelo-San Lorenzo Fortifications
Hire a driver. Renting cars in Panama is easy, but driver's insurance is mandatory and costly. Public transit to get between all the sites is time consuming and indirect. Make a day trip of it and include UNESCO World Heritage site Panama Viejo on your itinerary, while you're in the area.
Alternatively, take a tour from Panama City.
Use the map below to find your accommodations in Portobelo or anywhere along the coast between Portobelo and San Lorenzo:
Where are the Portobelo-San Lorenzo fortifications?
Panama's set of fortifications making up this UNESCO World Heritage site encompass multiple locations in two different areas. One is the town of Portobelo, on the Caribbean coast, and another is San Lorenzo, at the mouth of the Rio Chagres, 46km away. Even the sites in Portobelo are spread widely apart across the bay, which served to better defend the large harbour. As a result, you'll need a car or boat to reach all of them in one visit, or make two separate trips.
Driving from Panama City to Portobelo should take a bit under 2 hours, assuming no traffic. From Panama City to San Lorenzo should take about an hour and a half. The driving time between Portobelo and San Lorenzo is also under 2 hours.
Text and photos provided by Melinda of Mel on the Go. Melinda is in her third year living on a 46 foot sailboat traveling the world. She writes about adventures on her boat and wherever she stops to explore.
Have you been to the Portobelo-San Lorenzo fortifications? If so, do you have any additional information or advice about this UNESCO World Heritage site? Please add your comments below!