Archaeological Site of Panamá Viejo and Historic District of Panamá
By Pamela
What is Panama Viejo and the Historic District of Panama?
Panamá Viejo, also affectionately called Casco Viejo, is a UNESCO World Heritage site located in Panama City, where the city's founding father Pedro Arias de Ávila founded his colony in 1519. This colonial village was the first permanent European settlement in the Western Hemisphere and the second largest city in the New World.
Disclosure: This article contains affiliate links. Making a purchase through an affiliate link will mean a small commission for this website. This will not affect your price.
The archaeological site includes the old city walls, the Plaza del Quirós, the Cathedral of San Felipe el Real, the Casa Blanca, the Palacio Municipal, the Church of Santo Tomás and several other buildings.
The later history of the city is encompassed in the historic district, which was established a short distance away in the late 17th century. It preserves the original layout of the city, including streets named after famous people such as Bolívar and Zayas. It includes an array of architecture from the 17th to the 20th centuries.
There are a lot of things to do in Casco Viejo, from exploring the Plaza de la Independencia, to visiting historic churches and indulging in local delicacies at the Pedro Mandinga Rum Bar.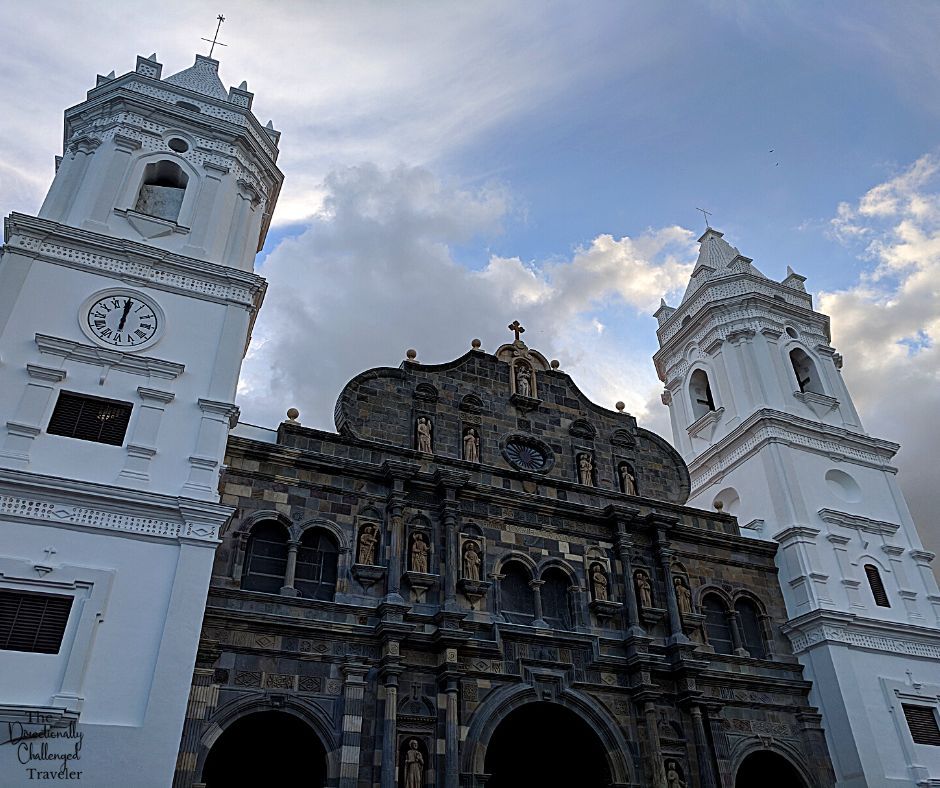 Why are Panama Viejo and the Historic District of Panama a UNESCO World Heritage site?
Other than its major role in history, Panama Viejo showcases human development during a unique part of history. According to the UNESCO official website, it "exhibits an important interchange of human values since it bore great influence on subsequent developments in colonial Spanish town planning….[and] Spanish colonial society as a whole."
In the Historic District, some of the 19th and 20th-century houses "are original examples of how society reacted to new requirements, technological developments and influences brought about by post-colonial society and the building of the Panama Canal."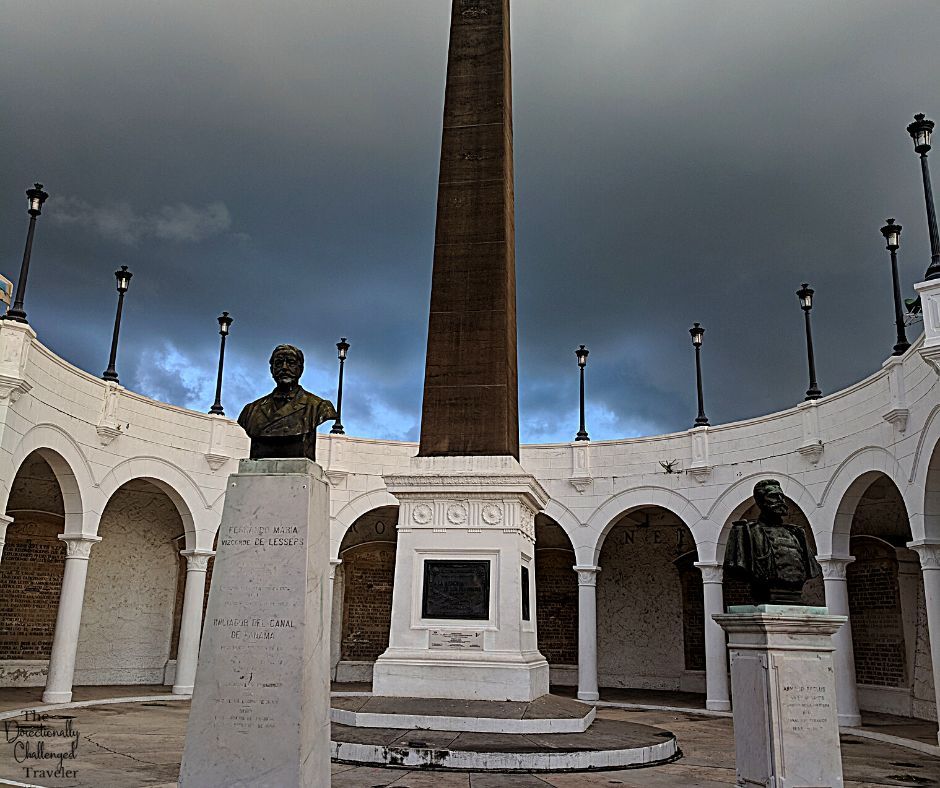 What can you expect on a visit to Panama Viejo?
A vibrant atmosphere fills the streets of Panama Viejo. Bold colors, beautiful architecture, and historical buildings are easily found throughout the neighborhood. Locally-owned shops and restaurants line the street.
This area of the city has an atmosphere of belonging – like everyone is welcome here. The shop doors are open to visitors and a smile will greet you on every corner.
Be sure to look up on the streets as you'll find breathtaking architecture all around you. La Catedral Metropolitana, located on the major plaza in town – Independence Square (Plaza de la Independencia), is a prime example. This church took over 100 years to build. It was a witness to the Panamanian Emancipation Declaration from Spain in 1821, and then the Separation of Panama from Columbia in 1903. The details on the outside of the church are stunning.
The Plaza de la Independencia is the center hub of the city. There are statues, street performers, restaurants, and two museums (the History Museum of Panama, which is inside a neo-Renaissance former palace, and the Panama Canal Museum) in the plaza. If you only have a short time in the city, this is where you should head to get a lot of sights in a short amount of time.
It's not only the sights of Casco Viejo that are worth enjoying. The food and drink of this area are also special. A raspao, which is closely related to a snow cone, can be found on a hot day. Legend has it that raspao was created during the American occupation in Panama as a way to help people cool off. The Mercado del Marisco is a great place to try local seafood including octopus! Coffee lovers should indulge in Geisha coffee which is considered one of the most expensive coffees in the world. Café Unido Coffee Roaster has this Panamanian coffee year round and even sells the beans to take home. For a full traditional Panamanian meal, check out Sabores del Chorrillo. The food is as historical as the city itself!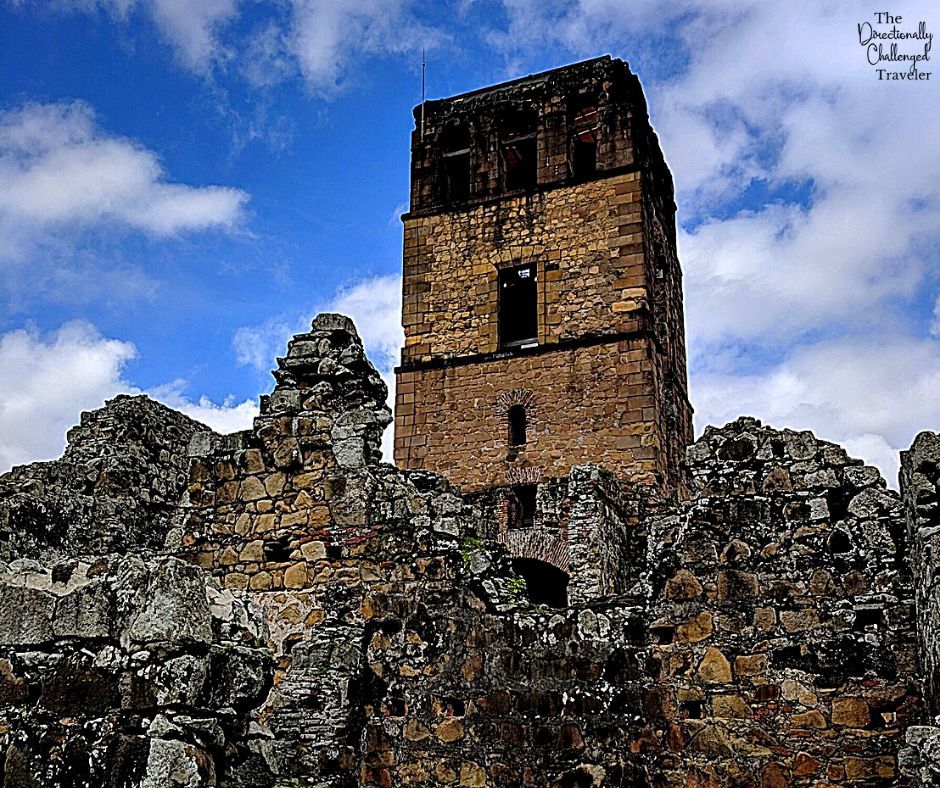 Is Panama Viejo worth visiting?
While most of Panama City is filled with skyscrapers, Casco Viejo is a calming break from the chaos. Strolling along the peaceful streets is definitely worth it.
What sorts of travelers would like Panama Viejo?
Travelers who love small cities with plenty of charm. While the city is historical, it is not an overwhelming amount of history. There are plenty of small shops to enjoy locally-sourced food.
Book your accommodations in or near Panama Viejo here!
Tips for visiting Panama Viejo
Later in the afternoon, restaurants in the Plaza de la Independencia set up outdoor dining areas. Sometimes there are street performers playing music and dancing in the streets.
It is possible to visit Casco Viejo in one day, but be sure to start your visit early in the day. Visit the ruins of the city first, as they seem to get busier as the day goes on. You'll be able to get photos without other tourists in them.
Be sure to wear comfortable shoes since the best way to see this area is on foot. There are a number of small streets and alleys and parking can be complicated.
While tipping isn't mandatory, it is widely practiced and the minimum is usually 10% of the bill.
Where is Panama Viejo?
Panama Viejo is located about 15 minutes south of the center of Panama City. There is plenty of street parking and parking lots available for small fees. There are public buses that take a little longer, around 30 minutes.
For more information about Panama Viejo, see its official website. Casco Viejo is open twenty-four hours and is free to visit.
Text and photos provided by Pamela, the Directionally Challenged Traveler. She's gotten lost on all seven continents and doesn't plan on slowing down any time soon. Her motto is to let the bucket list flow and let the world guide your travels.
Have you been to Panama Viejo and/or the Historic District of Panama? If so, do you have any additional information or advice about this UNESCO World Heritage site? Please add your comments below!