Mont-Saint-Michel and its bay
By Alison Browne
What is Mont-Saint-Michel and its bay?
Mont-Saint-Michel is the second most visited site in France after Paris. This little rocky island with its fortified ancient town topped with a magnificent, medieval abbey dedicated to Archangel St Michael has been a major European pilgrimage site for centuries. Mont-Saint-Michel rises from the sea and will take your breath away upon sight.
Disclosure: This article contains affiliate links. Making a purchase through an affiliate link will mean a small commission for this website. This will not affect your price.
Mont-Saint-Michel's setting is spectacular. Surrounded by the sea, visiting Mont-St-Michel is quite a different experience depending on the tides. The bay of Mont-Saint-Michel is also part of its UNESCO World Heritage designation so be sure to allow time to explore the sea bed when the tide is out.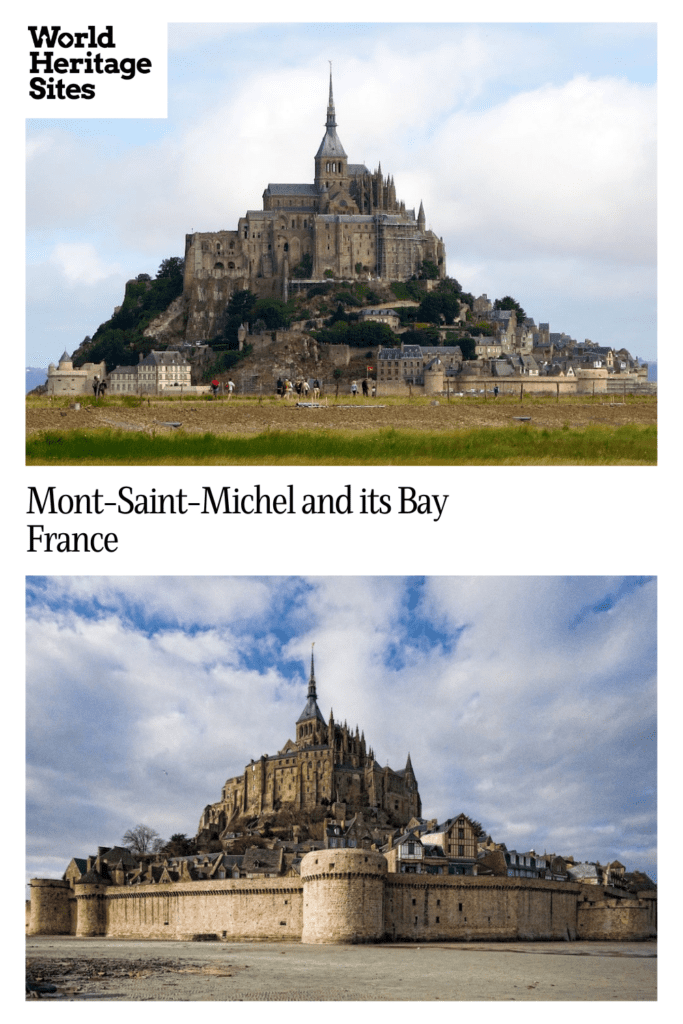 How on earth did Mont-Saint-Michel come to be? In 708, Saint Aubert, a bishop from nearby Avranches, had a vision from Archangel Michael to build a church on a pinnacle of rock. He ignored the first visit from Archangel Michael but on the next visit Archangel Michael allegedly poked a hole in the bishop's head. This was a clear enough sign to Saint Aubert that he should follow through on this vision and thus initiated the building of Mont-Saint-Michel.
Why is Mont-Saint-Michel a UNESCO World Heritage Site?
Mont-Saint-Michel was added to the UNESCO World Heritage List in 1979 for its "unique aesthetic success" as "an unequalled ensemble, as much because of the co-existence of the abbey and its fortified village within the confined limits of a small island, as for the originality of the placement of the buildings which accord with its unforgettable silhouette."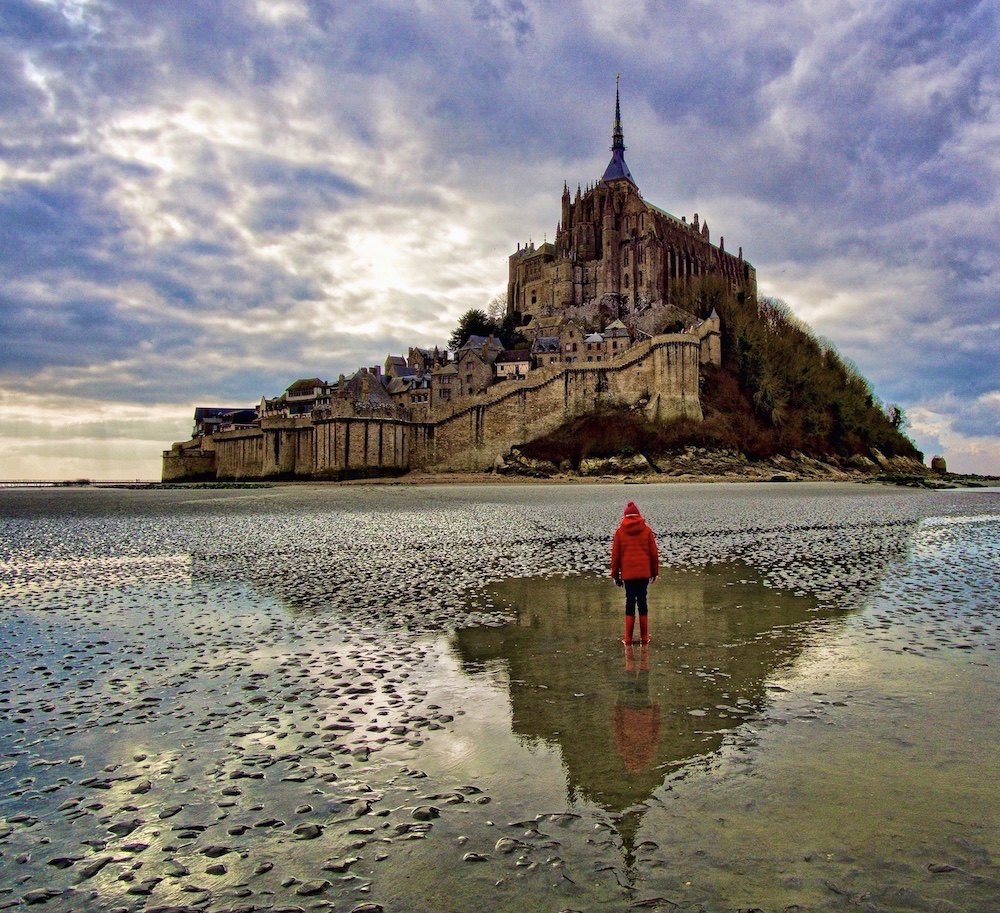 What can you expect on a visit to Mont-Saint-Michel?
Upon parking your vehicle, take the free shuttle across the bridge (about 12 minutes) towards Mont-Saint-Michel or choose to walk for about 50 minutes. The shuttle drops its passengers off on the bridge from where there are fabulous views of Mont-Saint-Michel.
Enter the fortified village and start the climb to the top. Mont-Saint-Michel has been welcoming visitors for centuries and its narrow cobbled streets are lined with tourist shops. Be sure to stop at La Mère Poulard for one of their famous omelettes which they have been serving since 1888.
Wander upwards through the village, past sights like the Eglise Saint-Pierre and the Historical Museum, and pause often to enjoy the breathtaking views. At the peak you'll reach the magnificent Benedictine Abbey.
Be sure to enter the Abbey following in the footsteps of scores of pilgrims.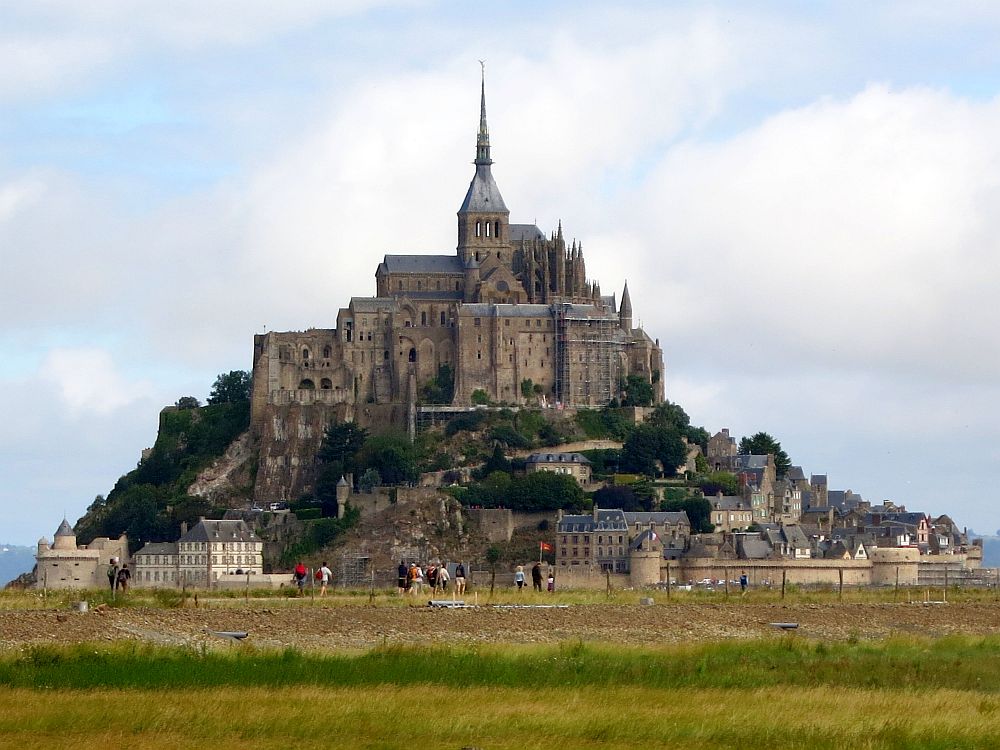 Is Mont-Saint-Michel worth visiting?
A visit to Mont-Saint-Michel is an unforgettable experience. Situated in Normandy in France, close to the border of Brittany, it makes the perfect addition to any itinerary through either area of France. It is also very doable as a day trip, be it a long one, from Paris.
What sorts of travellers would like Mont-Saint-Michel?
Mont-Saint-Michel is absolutely magical and appeals to every kind of traveller. Seeing the spire rising from the sea is a sight that will not soon be forgotten by anyone. Take note that climbing up the winding streets and staircases to the top to visit the Abbey takes some effort, so allow yourself plenty of time, especially in the crowds and the heat.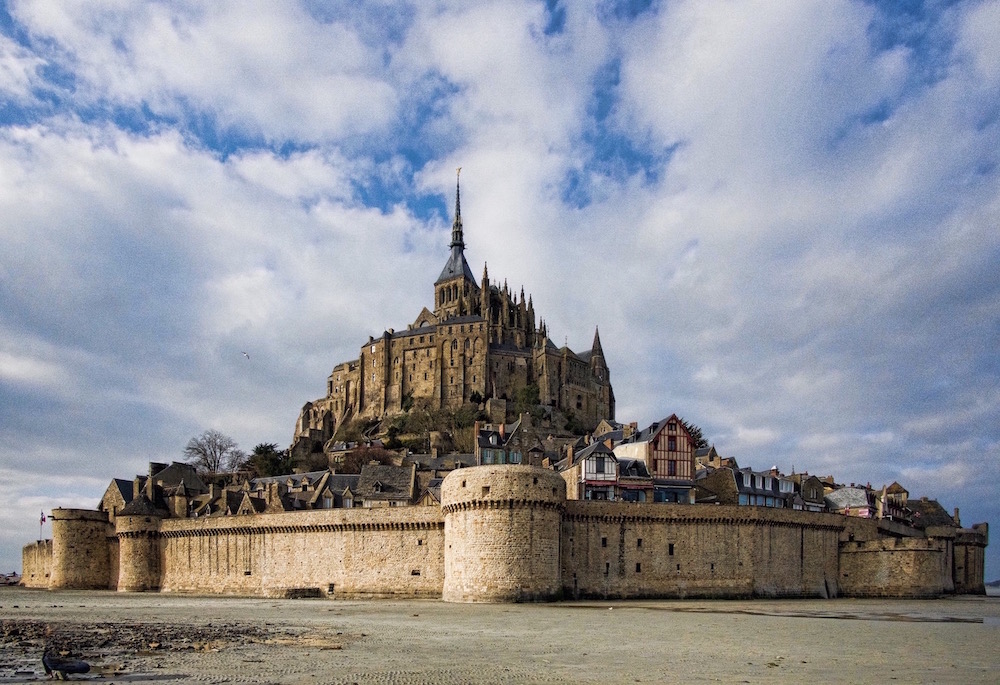 Tips for visiting Mont-Saint-Michel
Mont-Saint-Michel is one of the most visited sites in France and therefore the best time to visit is in the off-season. If this is not possible, go early in the morning and try to beat the crowds. In my opinion, Mont-Saint-Michel is worth a visit with or without a crowd but another tip for avoiding the crowds is to stay overnight in the village. That way you will have the island to yourself in the evening and early morning.
Zoom into the map below to see what accommodations are available on Mont-Saint Michel:
The Bay of Mont-Saint-Michel has one of the highest tides in all of Europe and it is known to come galloping in at the speed of a horse. So do not go wandering on the seafloor without a guided tour. The guides are well-versed in the tides and the spots where the quicksand can be a problem for unsuspecting tourists.
With all the cobbled streets and the climb up to the top to visit the Abbey, it is best to wear comfortable shoes!
Buy your ticket to visit the abbey ahead of time here.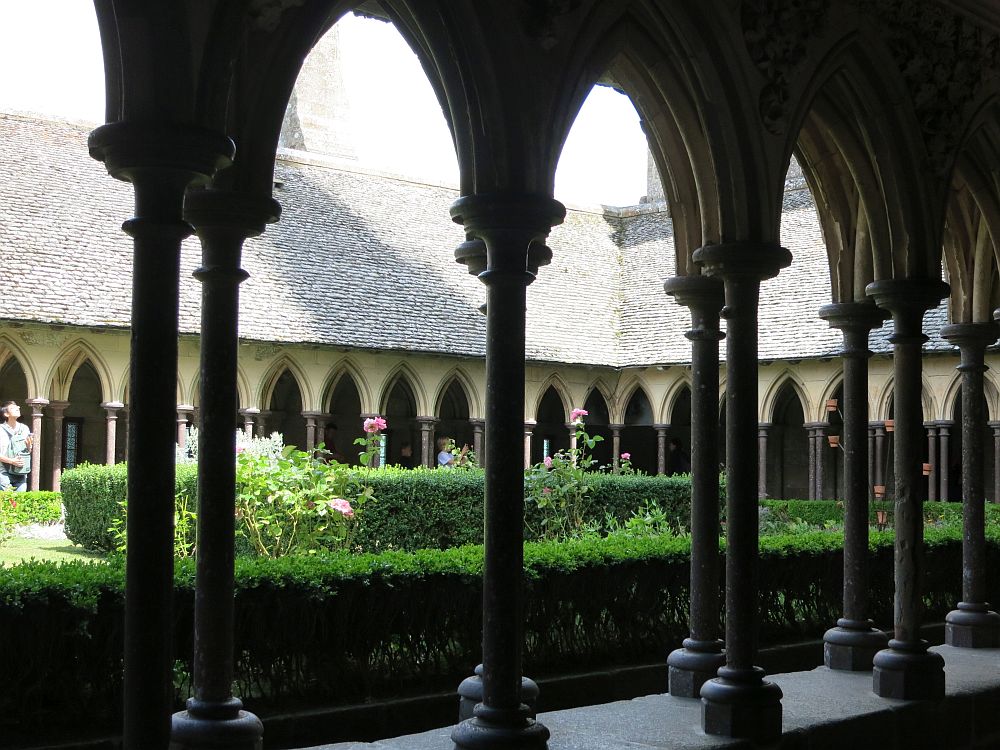 Where is Mont-Saint-Michel?
Mont-Saint-Michel is in Normandy France and is located 66km (41 miles) north of Rennes. Mont-Saint-Michel is 340 km (211 miles) from Paris.
How to get to Mont-Saint-Michel by train from Paris: Take the train from Paris Montparnasse to Rennes, France. The journey is about 1.5 hours. A connecting bus for Mont-Saint-Michel will leave shortly after the train arrives. The bus ride is approximately one hour.
Alternatively, you can take a connecting train from Rennes to Pontorson. From Pontorson there is a shuttle to Mont-Saint-Michel.
Guided Tours from Paris: If you only have one day, a guided tour from Paris may be the most relaxing and efficient way to visit Mont-Saint-Michel.
Driving to Mont-Saint-Michel: Mont-Saint-Michel is more than a 4-hour drive from Paris so it is definitely not recommended as a day trip. If you are renting a car as part of a longer itinerary through Normandy or Brittany France, Mont-Saint-Michel is a must-see destination.
For more information, visit the Normandy Tourism website.
Text and photos (except where otherwise noted) provided by Alison Browne of Dreamer at Heart. Alison has been exploring the world as a solo female traveller for years. Living in Paris for two years has allowed her to deeply discover Paris and France. She shares her passion for France on her blog.
Have you been to Mont-Saint-Michel? If so, do you have any additional information or advice about this UNESCO World Heritage site? Please add your comments below!