Provins, Town of Medieval Fairs
By Alison Browne
What is Provins?
Provins, Town of Medieval Fairs, is a superbly-preserved medieval town in France.
In the 11th and 12th centuries, Provins was a major trading centre specializing in wool. One of the most well-known towns in France, merchants travelled to Provins from far and wide to trade their goods.
Dating from between the 11th and 13th centuries, the town of Provins is full of half-timbered houses, cobbled streets, a maze of underground tunnels to explore and plenty of remarkable historical buildings. Start with a stroll along the 1200 metres of ancient ramparts to get you in the medieval spirit.
Disclosure: This article contains affiliate links. Making a purchase through an affiliate link will mean a small commission for this website. This will not affect your price.
Why is Provins a UNESCO World Heritage site?
A UNESCO World Heritage site since 2001, Provins, Town of Medieval Fairs, is an outstanding example of a well-preserved medieval town characteristic of such trading centres.
Provins Tourism explains its listing as a UNESCO site: "On the ancient lands of the Earls of Champagne, from the Year 1000, Provins is located on the crossroads of the European trade roads. Gradually the town became a very significant trade market. During the 12th and 13th centuries, Provins is at the height of its fame thanks to the famous Trade Fairs of Champagne."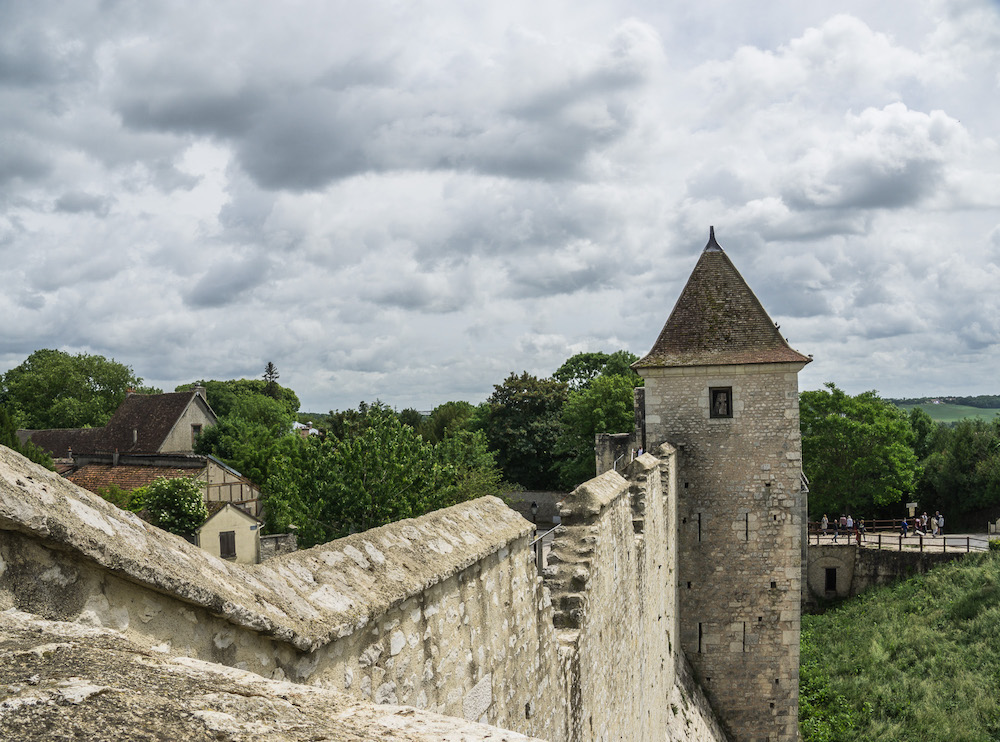 What can you expect on a visit to Provins?
Spending a day in Provins, be prepared to step back in time. Enter Provins through one of its ancient stone gates such as Porte Saint-Jean, walk the ramparts and climb the fortified tower, Cesar's Tower, for sweeping views over the town and surrounding countryside. Pre-book a tour of the underground tunnels and visit the Saint-Quiriace Collegiate Church where Joan of Arc attended mass in 1429.
Wander through La Roseraie (the Rose Garden) full of hundreds of fragrant roses, and stop in the main square, Place du Châtel, in front of the simple, elegant cross. While there, find a café to sit, observe life and sip on a glass of champagne.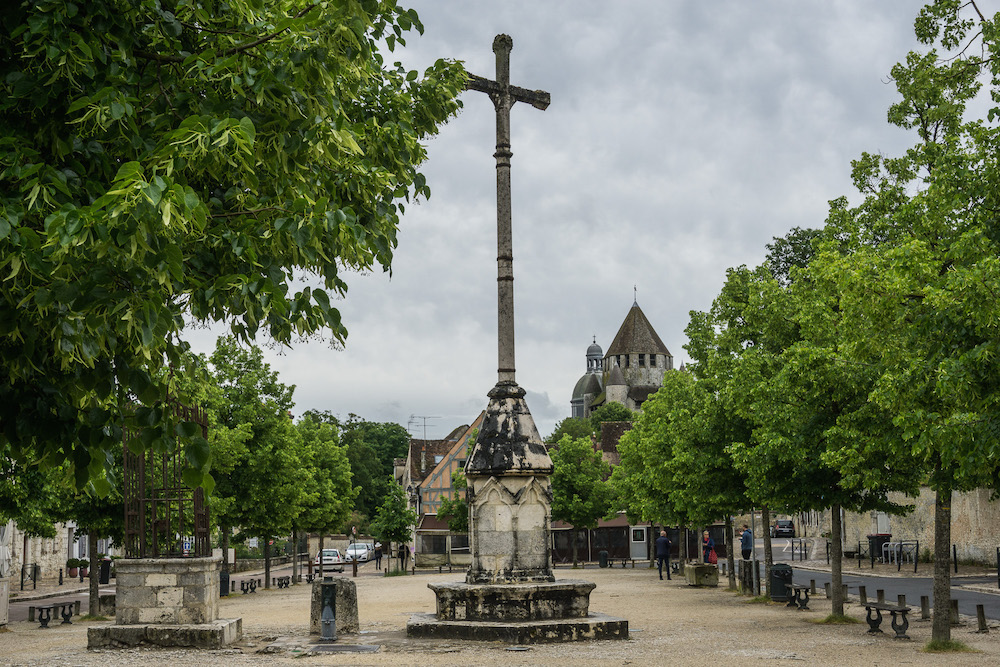 Is Provins worth visiting?
Provins France is well worth a visit and makes the perfect day trip from Paris. Plan to spend a full day, as there is plenty of exploring to do and just wandering the winding streets past half-timbered houses and rose bushes makes it a thoroughly enjoyable day.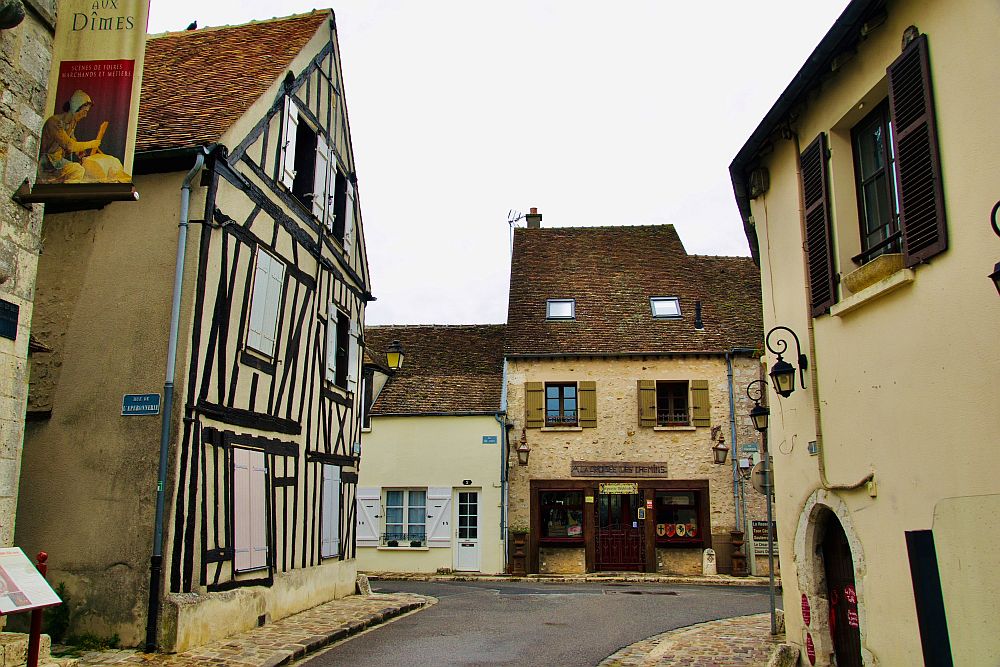 What sorts of travellers would like Provins?
The curious traveller, avid photographers, historians, and anyone who loves to step back in time will be very pleased with a trip to Provins.
Families will also enjoy visiting Provins especially during its renowned medieval festival held each year in June. Locals dress up in medieval costumes while games and music from centuries past fill the streets.
Book accommodations in Provins by clicking on the map below:
Tips for visiting Provins
Allow yourself plenty of time to visit Provins. Comfortable walking shoes are recommended.
Where is Provins?
The medieval town of Provins is 90 km (56 miles) southeast of Paris. It takes about 1 hour and 25 minutes to get there by train or car.
Getting to Provins by train: Take the SNCF Transilien Line P from Gare de L'Est. Upon arrival in Provins, there is a minibus that will take you to the medieval centre. Alternately, it is about a ten-minute walk, mostly uphill.
Getting to Provins by car: Take the N4 highway and then follow D231 to Provins. Driving out of Paris can be a challenge so be sure to have a great navigator. The Provins Tourist Office has a large car park with paid parking.
Text and photos provided by Alison Browne of Dreamer at Heart. Alison has been exploring the world as a solo female traveller for years. Living in Paris for two years has allowed her to deeply discover Paris and France. She shares her passion for France on her blog.
Have you been to Provins? If so, do you have any additional information or advice about this UNESCO World Heritage site? Please add your comments below!