Yellowstone National Park
By Rebecca McKellips
What is Yellowstone National Park?
Yellowstone National Park is the oldest national park in the United States. Established in 1872, it set the precedent of national parks, covering 2.2 million acres (8900 square kilometers or 3400 square miles). This vast area includes many endangered species, protected geothermal areas and half the world's active geysers.
Disclosure: This article contains affiliate links. Making a purchase through an affiliate link will mean a small commission for this website. This will not affect your price.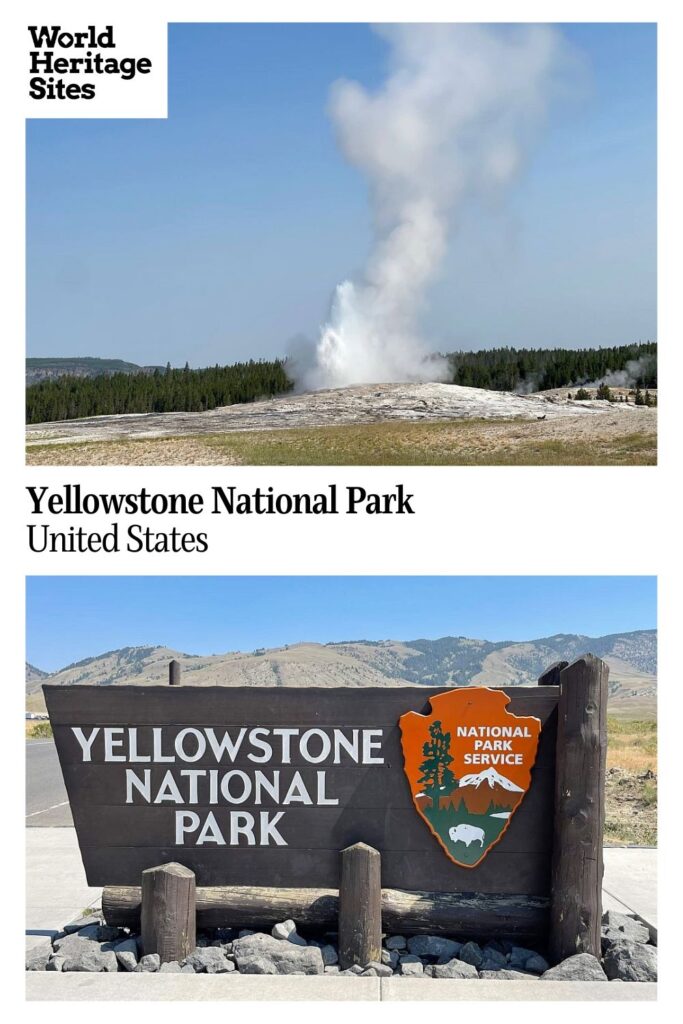 Why is Yellowstone National Park a UNESCO World Heritage site?
Yellowstone National Park is designated a World Heritage Site because so many of the animals and their habitats are critically endangered and need to be protected. The numbers of wild bears, bison and wolves are truly remarkable.
Also, the geothermal features in Yellowstone are some of the best in the world, including the always predictable Old Faithful geyser, that can be predicted within about 10 minutes of when it will erupt, multiple times per day. According to the UNESCO website, Yellowstone has "more than half of the world's active geysers."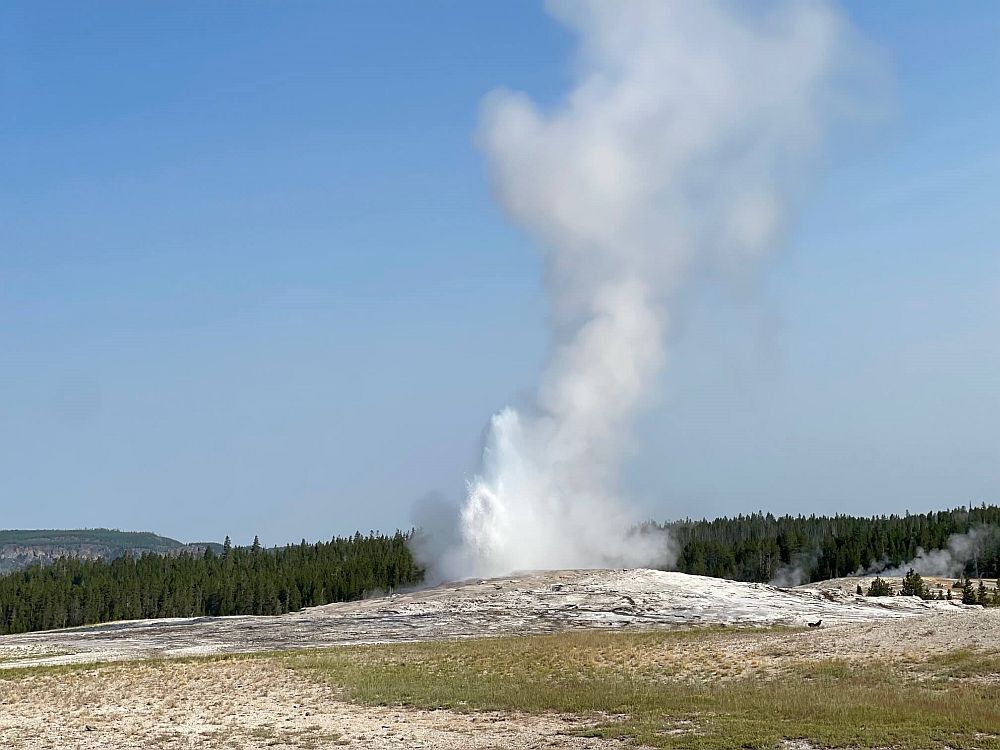 What can you expect on a visit to Yellowstone?
Yellowstone National Park is a beautiful and unique place to visit. However, it is best to visit during the summer months. The winter's snow makes the roads impassable to all those without a snowmobile.
Is Yellowstone National Park worth visiting?
Absolutely, Yellowstone National Park is worth visiting. It is such a unique wilderness, and you can see plants and animals like nowhere else in the world. You can hike to see a geyser erupt, you can float in the boiling river, or you can climb to the top of the natural bridge.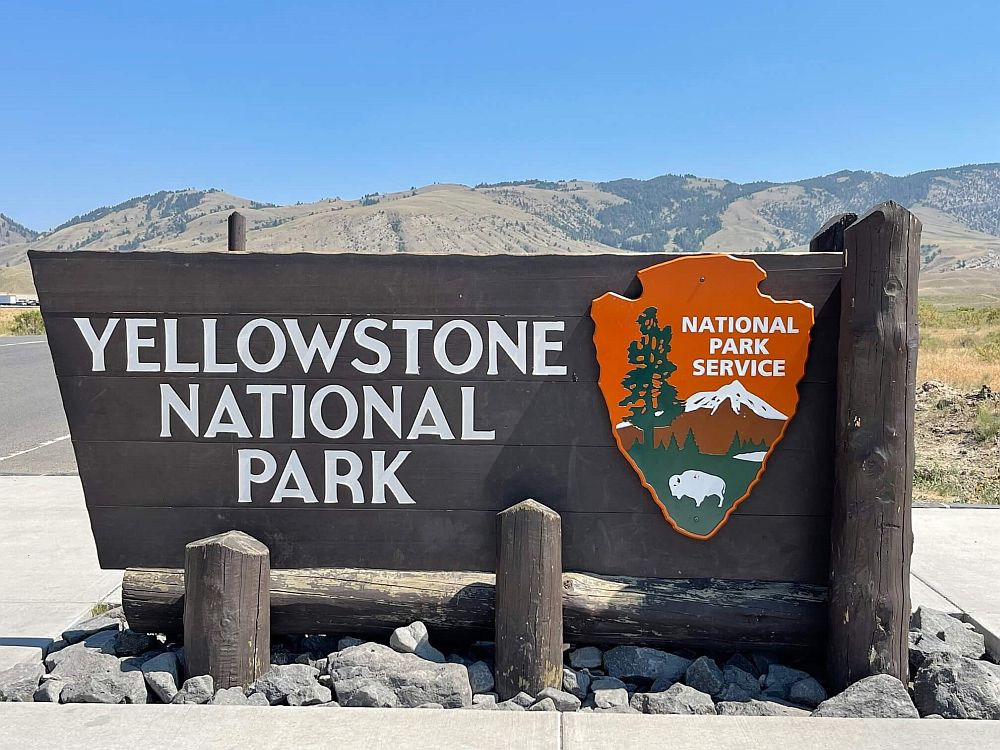 What sorts of travelers would like Yellowstone?
Yellowstone has made their park very accessible, so you don't have to be a very outdoorsy person to enjoy the park. All the major sights have boardwalks to walk up to them, and although they can get very crowded in the summer, Yellowstone offers some sights you can see nowhere else in the world. On the other hand, if you want to get away from the crowds, there are plenty of hiking trails for short or long day hikes.
Anyone interested in geology would enjoy Yellowstone, as well as anyone who wants to see wildlife like the bison herds as they once lived across the Great Plains.
The accommodations map below is centered on Yellowstone. Zoom out to see available accommodations around the outskirts of the park:
Tips for visiting Yellowstone
First of all, make sure you are prepared for crowds. The park can get very crowded in the summer, and you may have to be patient to find parking in popular locations.
Try to go during off-hours: get up very early to see the big sites like Old Faithful and Grand Prismatic Spring, and then enjoy the areas where you are looking for the animals later in the day.
You will have to take your adventure as it comes: sometimes areas might be closed, and you will have to pivot to see other areas.
The Grand Canyon of Yellowstone is the perfect spot to go exploring while you wait for the crowds to die down in a popular area.
Plan to spend a couple of days but know that you can also go see Grand Tetons National Park, straight south of Yellowstone, if you want to do more mountainous hiking.
Always pack layers: the temperature changes quickly and the layers will help you to navigate them.
Where is Yellowstone?
Yellowstone National Park is located in the northwest corner of Wyoming. It has several visitor's centers but the Old Faithful Visitor Center is the grandest. It's right on route 191 that passes through the park. The nearest towns are West Yellowstone, Montana and Gardiner, Montana, both of which are tiny.
There is really only one way to get to Yellowstone National Park and that is by car, either rented or through a tour group. It can take up to two hours to get to the visitor center from Yellowstone International Airport, which is in Belgrade, Montana.
There are many single-day or multi-day tours available to Yellowstone which include transportation from various cities in the region. This link will bring you to a whole list.
For more information about Yellowstone National Park, its opening hours and admission fees, see its official website.
Text and photos provided by Rebecca McKellips of Whatever Packs Your Bag. Rebecca is an avid traveler, finding new experiences and exploring new places. She is working on visiting all 50 of the United States. She also enjoys reading classic novels. She started blogging in 2019 and has been working on documenting her travels ever since.
Have you been to Yellowstone? If so, do you have any additional information or advice about this UNESCO World Heritage site? Please add your comments below!