Ir.D.F. Woudagemaal (D.F. Wouda Steam Pumping Station)
By Kristy
What is Ir. D.F. Woudagemaal?
Ir.D.F. Woudagemaal, also known as D.F. Wouda Steam Pumping Station, is a steam-powered pumping station that pumps water from the province of Friesland into the IJsselmeer (lake) when water levels get too high. It was opened in 1920 by Queen Wilhelmina of the Netherlands and named after the chief engineer of the Provincial Water Management of Friesland at the time, Ir. Dirk Frederick Wouda.
Disclosure: This article contains affiliate links. Making a purchase through an affiliate link will mean a small commission for this website. This will not affect your price.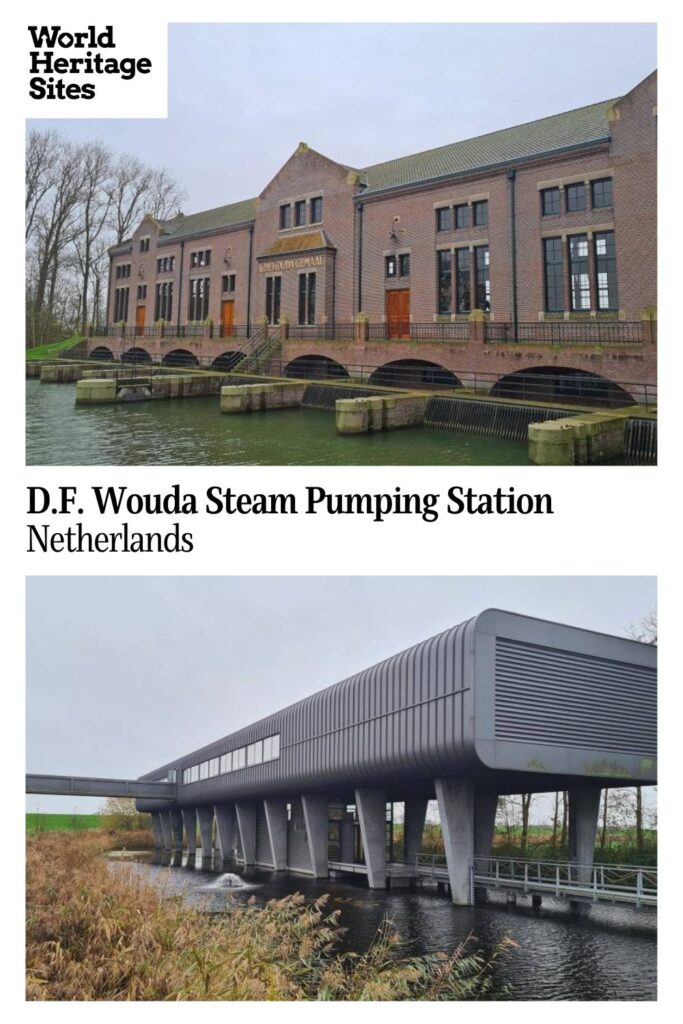 Why is Ir. D.F. Woudagemaal a UNESCO World Heritage site?
D.F. Wouda Steam Pumping Station is the largest and most powerful steam-driven pumping station ever built in the world, and it's still operational today!
According to UNESCO, the Woudagemaal is "a masterpiece of the work of Dutch hydraulic engineers and architects, whose significant contribution in this field is unchallenged." It's also still almost identical to how it looked and worked when it opened in 1920.
For architecture buffs, the site provides a striking example of the Amsterdam School style, with plenty of elaborate brick elements (including the sixty-meter-high chimney) along with an elongated gable roof with three lower transverse roofs on either side in the main machine hall. It feels almost cathedral-like when you're in there.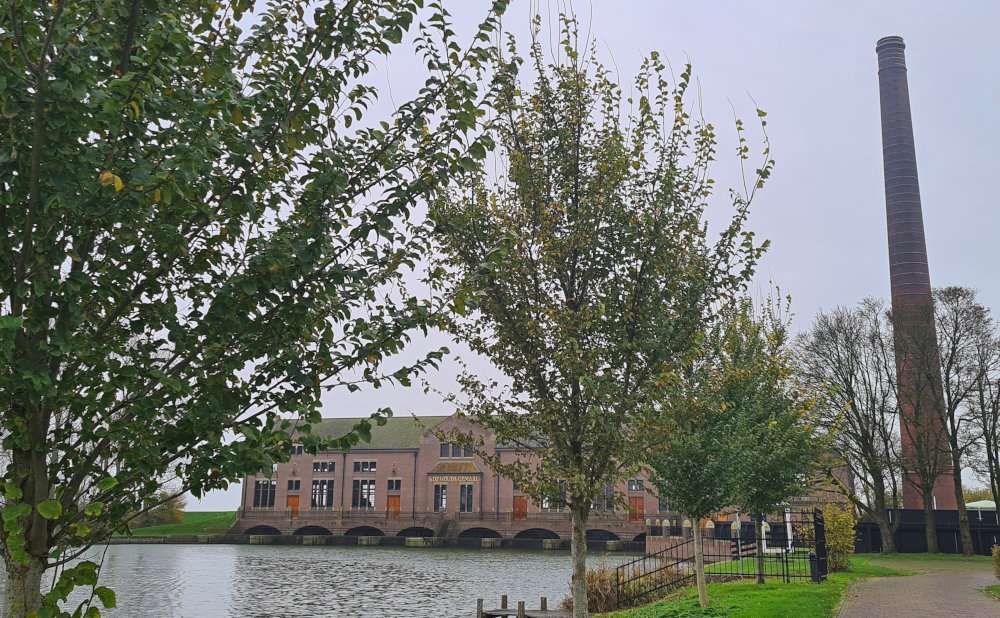 What can you expect on a visit to D.F. Wouda Steam Pumping Station?
When visiting Ir. D.F. Woudagemaal you first go into a very futuristic-looking interpretation center, where there are interactive displays and information on the site. It also covers the Dutch history of water management. All the information is available in languages other than Dutch if needed, plus there's a short and enjoyable film with English subtitles about the site's 100-year anniversary.
Small groups are regularly taken on guided tours into the pumping station proper (you can't go inside independently). The tours give plenty of time to look at everything, ask questions and learn all about how the station originally operated, plus how it is used now. There's also a café in the interpretation center where you can have food and drink while enjoying views over the Friesland landscape.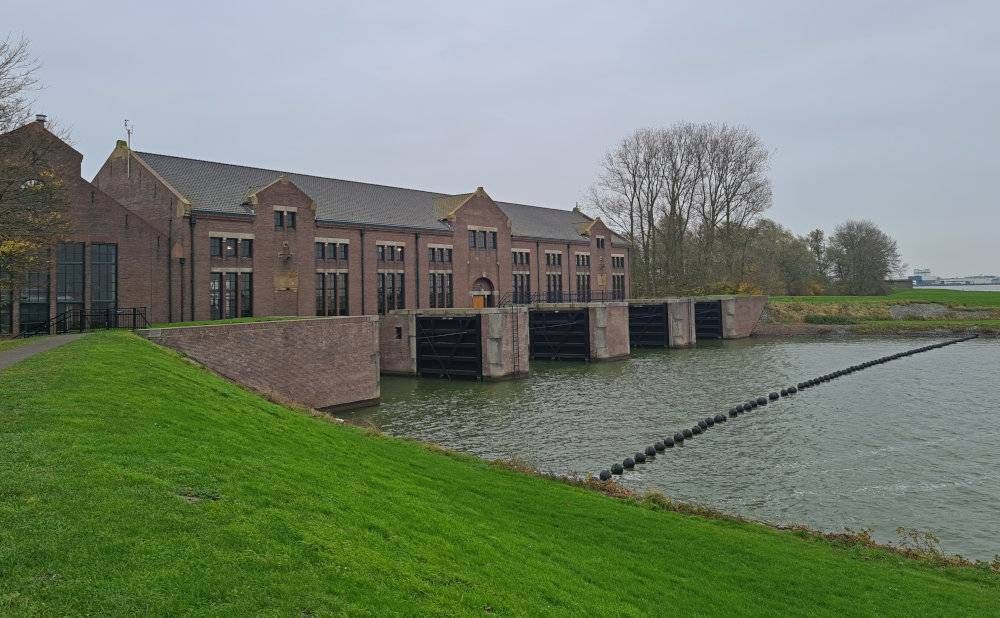 Is D.F. Wouda Steam Pumping Station worth visiting?
Ir. D.F Woudagemaal is not the sort of site that everyone will want to visit, especially as it's not particularly easy to get to if you don't have a car. It will be a must-visit for anyone who's interested in engineering and Dutch water management, or who just loves visiting as many UNESCO sites as possible. Still, it may seem rather boring to people who aren't very interested in architecture, steam engines or Dutch history.
However, it's not far from UNESCO World Heritage site of Schokland and two towns in the Colonies of Benevolence UNESCO site. The famous Dutch town of Giethoorn is also not far. I would suggest stopping by if you are traveling by car and perhaps want to combine it with some other destinations.
Use this link to compare car rental deals.
If your special interest is Dutch water management, there are several UNESCO sites related to the topic. Kinderdijk is the most well-known, with its rows of windmills still used for flood control. The Beemster Polder is an example of Dutch-style land reclamation.
The tours of the pumping station are fairly long and detailed, so you may be there for more than an hour, depending on how long you spend in the interpretation center. I wouldn't suggest going all the way from Amsterdam on public transport unless it REALLY interests you!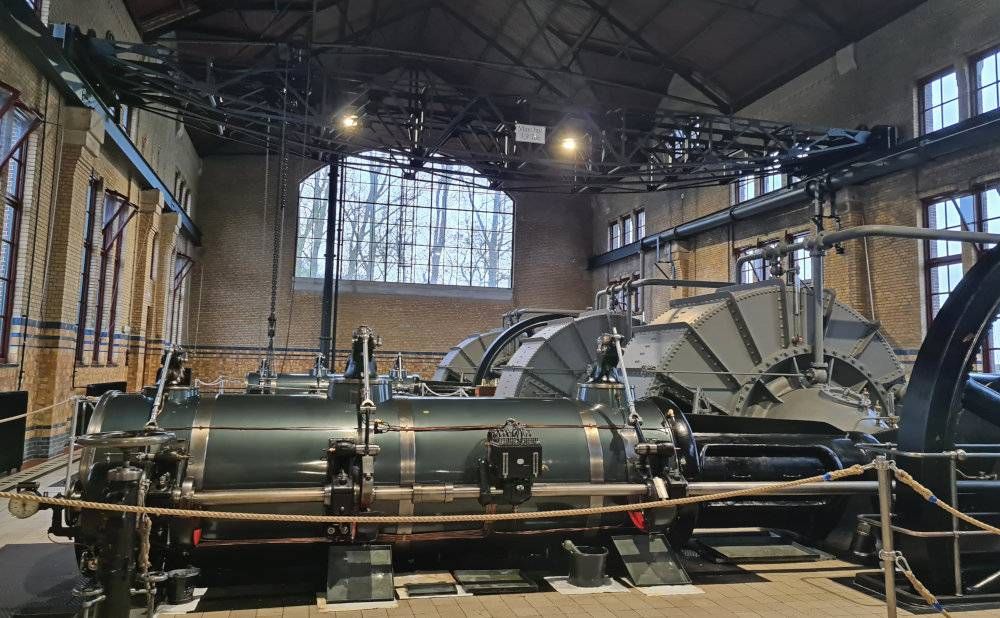 Tips for visiting Ir. D.F. Woudagemaal
Try to go in spring or summer. We went in winter and a fair part of the tour happens outside – it was freezing!
Let the staff know if you don't speak Dutch. They'll make sure to use English with you (and put the subtitles on for the film).
As mentioned, Ir. D.F. Woudagemaal is about a 25-minute drive from nearby Schokland (another UNESCO site) and a further 45-minute drive to Giethoorn, so it would combine well if you are visiting either (or both) of those places by car.
If you want to see the station in operation, sign up for the newsletter on the website. The station is only occasionally used to pump water out of Friesland these days but they send out alerts if it is going to be used. You might be able to time your visit and see it in all its steam-pumping glory!
Book accommodations in the Netherlands.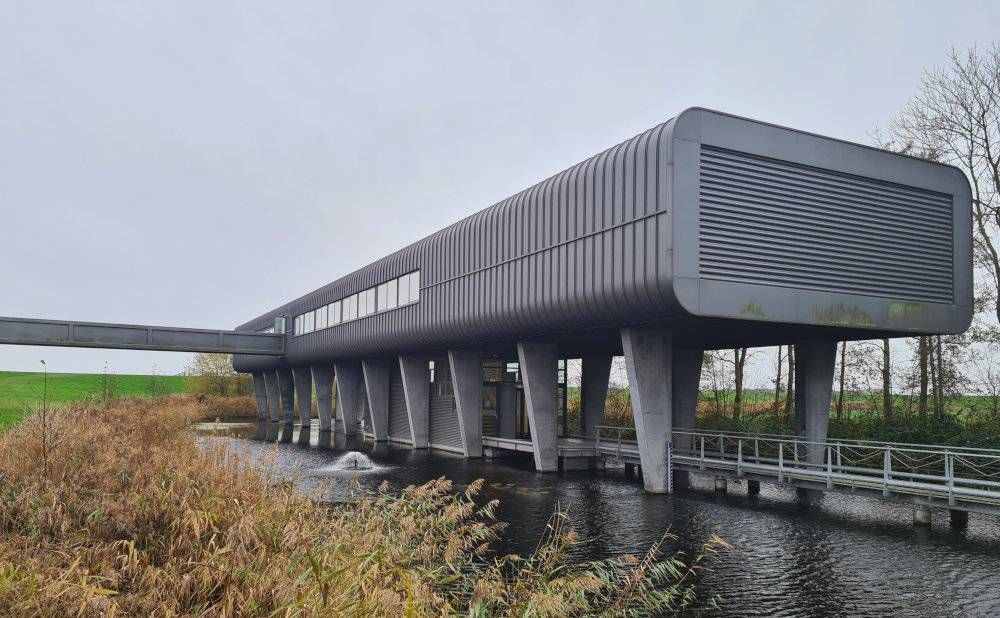 Where is Ir. D.F. Woudagemaal?
D.F. Wouda Steam Pumping Station is located in the Dutch town of Lemmer, which is in the province of Friesland, right on the border with the province of Flevoland. The address is Gemaalweg 1a, 8531 PS Lemmer.
Driving is the easiest way to visit. There is free parking on site and it takes about an hour and 15 minutes to drive from Amsterdam or one hour from Groningen.
If you want to visit by public transport, it will take around three hours (each way). You would need to get one or two trains and then at least two buses (possibly even three) as the town of Lemmer does not have a train station. Use this site to find the best way to get there if you are planning to go via public transport!
For more information about Ir. D.F. Woudagemaal, its opening hours and admission fees, see its official website.
Text and photos provided by Kristy of Tassie Devil Abroad. Kristy writes about expat life and travel in Europe (particularly in The Netherlands), along with guides to her homeland of Australia. She tends to focus on quirky, geeky and literary attractions or destinations.
Have you been to D.F. Wouda Steam Pumping Station? If so, do you have any additional information or advice about this UNESCO World Heritage site? Please add your comments below!