By Kristy
What is Bath?
Bath is a beautiful city in England that has the feel of a historic small town. It was established around some natural hot springs by the Romans around 60 AD before becoming a religious center in the 7th century and then a popular spa town in the Georgian era. Today it is one of the most famous places to visit in England, and easily visited as a day trip from London.
Disclosure: This article contains affiliate links. Making a purchase through an affiliate link will mean a small commission for this website. This will not affect your price.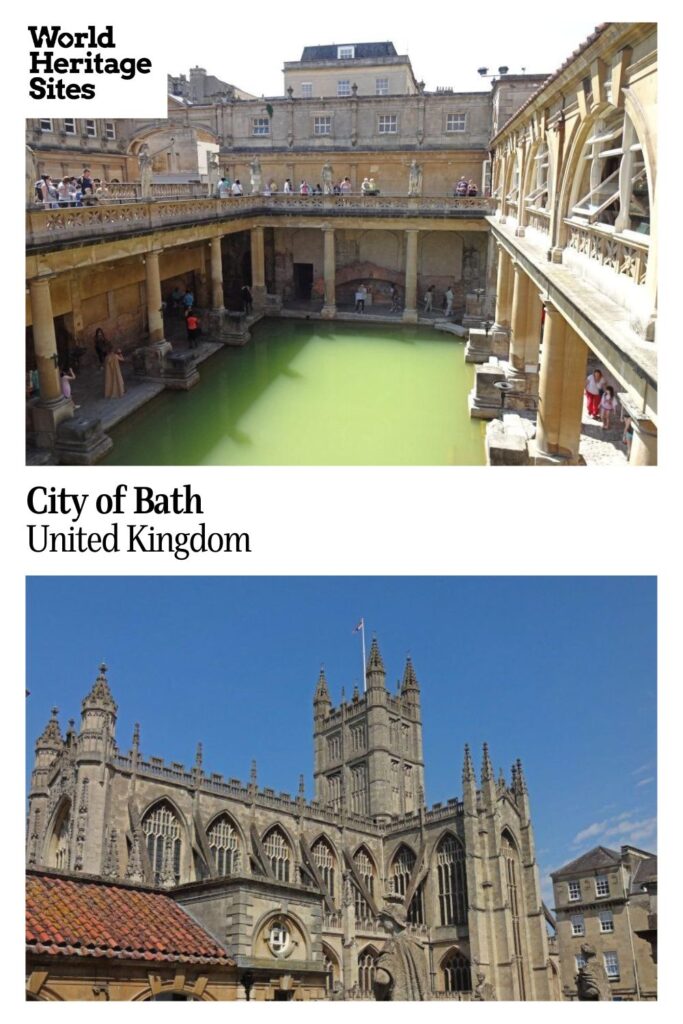 Why is Bath a UNESCO World Heritage site?
The City of Bath is actually one of the few places in the world that is a double UNESCO World Heritage Site, as it was listed for its hot springs, Roman archaeology, Georgian buildings and natural landscape setting in 1987 before also being inscribed as one of the Great Spa Towns of Europe in 2021.
In a nutshell, Bath is a UNESCO World Heritage site since it contains many beautifully-preserved examples of both Roman and Georgian history and architecture. In particular, its Neo-classical Palladian architecture is "a demonstration par excellence of the integration of architecture, urban design and landscape setting, and the deliberate creation of a beautiful city," according to UNESCO.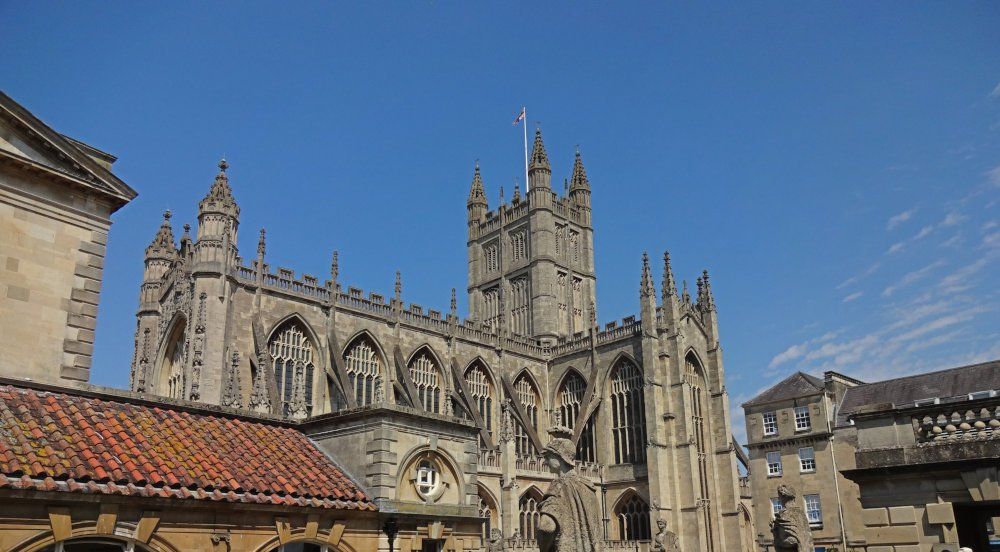 What can you expect on a visit to the City of Bath?
Bath is a beautiful city with gorgeous buildings, parks and historical sites to explore. The main attractions are the Roman Baths Museum and Bath Abbey, although streets such as the Royal Crescent and the Circus are also popular, especially after Netflix's "Bridgerton" series was filmed extensively in the city.
Pulteney Bridge is a stunning covered bridge with shops lining both sides as it stretches across the River Avon. For the best views of the bridge and river, head to the pretty Parade Gardens on the riverbank.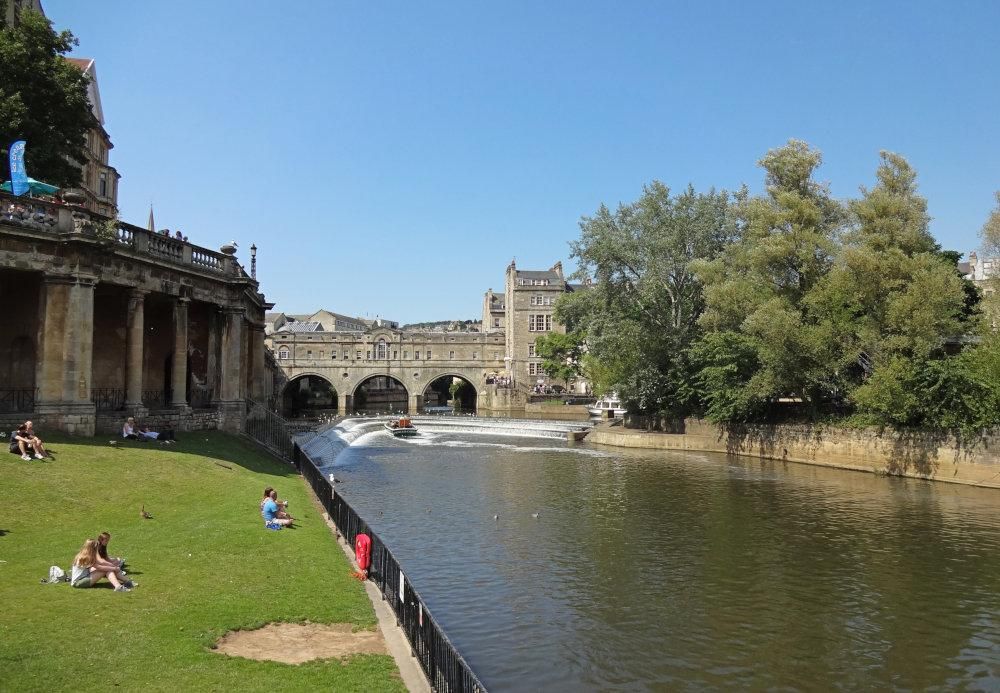 Aside from the Roman Baths, Bath is home to many interesting museums, including the Holburne Museum, Victoria Art Gallery, the Herschel Museum of Astronomy, No. 1 Royal Crescent and the Jane Austen Centre. In summer the city is particularly charming, with flower displays throughout the main streets and plenty of spots for ice cream!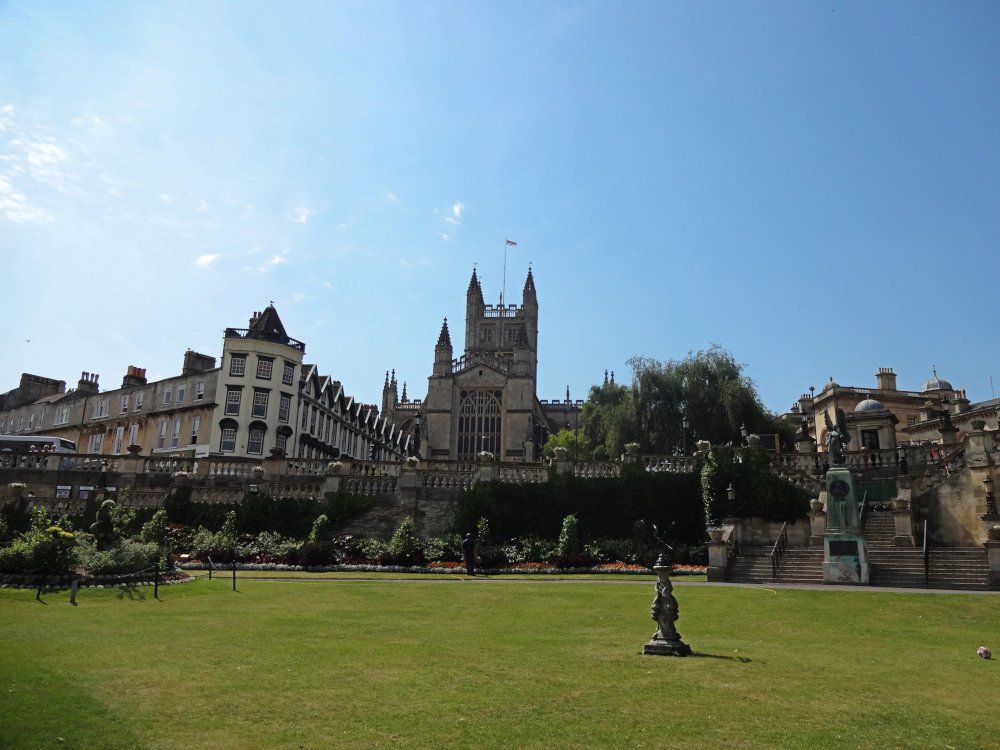 Is Bath worth visiting?
Bath is definitely worth visiting if you are at all interested in history or architecture (especially Roman or Georgian history or architecture), the works of Jane Austen, or you're a fan of the television series "Bridgerton"! It can easily be visited as a day trip from London (it's usually one of the most popular day trips for London visitors) and there are a number of tour companies that combine a trip to Bath with time at Stonehenge if you want to see both places but don't feel like traveling solo.
Click on the image below to see some of the tours on offer.
Tips for visiting the City of Bath
If you have enough time then it is definitely worth staying overnight (or a couple of nights) in Bath so you have the opportunity to see more than just the main sights that most people rush by on a quick tour. This would also mean you can avoid the crowds that usually arrive during the day on bus tours, by heading to the attractions in the late afternoon or evening and early morning.
Book your accommodations in Bath.
However, if you're short on time, you can combine a visit to Bath and Stonehenge on a bus tour to cut down on travel times and having to organize everything yourself. Stonehenge is not very accessible by public transport but is close enough to Bath to pair well on a tour.
A visit to Bath also combines very well with a visit to nearby Bristol as it's only a 40-minute drive or 20-minute train ride away!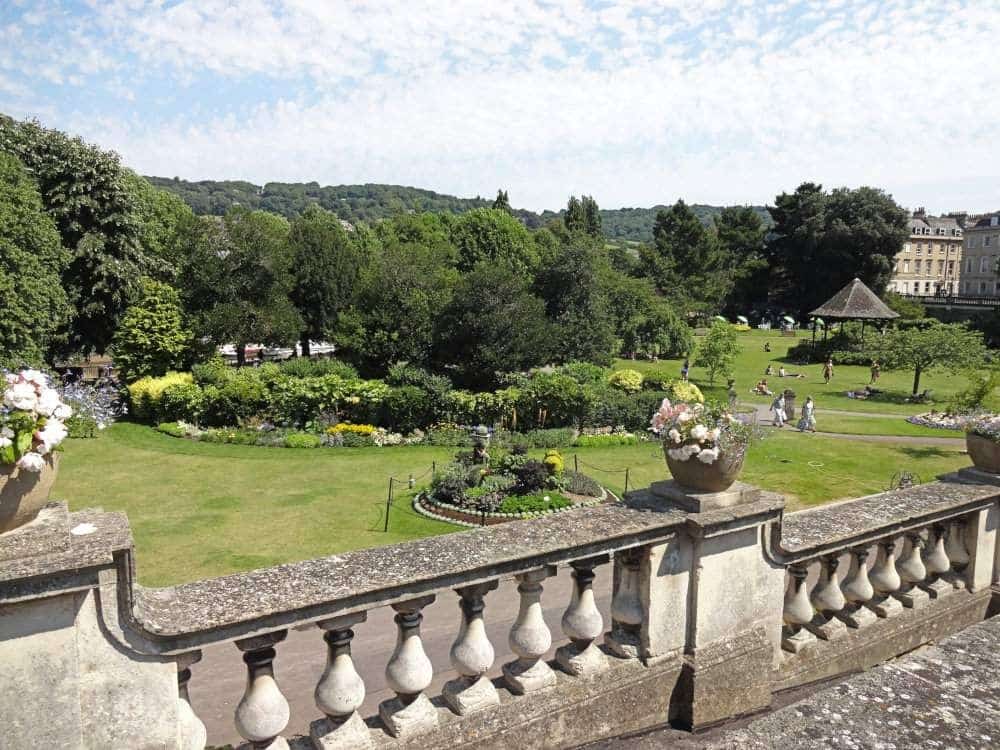 Where is Bath?
Bath is located in the county of Somerset, west of London.
It takes around 3 hours (or a bit less) to drive to Bath from central London. There are a number of car parks throughout the city, including Park and Ride ones near public transport. The city center can get very congested, so using a Park and Ride service is your best bet in terms of ease of access and affordability.
Otherwise, Bath can be reached from London Paddington Station in roughly an hour and twenty minutes on a GWR (Great Western Railway) train, which leave the station every 30 minutes.
For more information about Bath, its opening hours and admission fees, see its official website.
Text and photos provided by Kristy of Tassie Devil Abroad. Kristy writes about expat life and travel in Europe (particularly in The Netherlands), along with guides to her homeland of Australia. She tends to focus on quirky, geeky and literary attractions or destinations.
Have you been to the City of Bath? If so, do you have any additional information or advice about this UNESCO World Heritage site? Please add your comments below!