Natural and Culturo-Historical Region of Kotor
By Sarah Pavlovic
What is the Natural and Culturo-Historical Region of Kotor?
The Natural and Culturo-Historical Region of Kotor includes two bays in Montenegro: Kotor and Risan Bays.
This natural harbour has been settled for over 2,000 years by the Illyrians, Romans, Serbians, Venetians and Austrians, among others. You can see their influences in the architecture of Kotor's towns and villages, which are included in the UNESCO designation.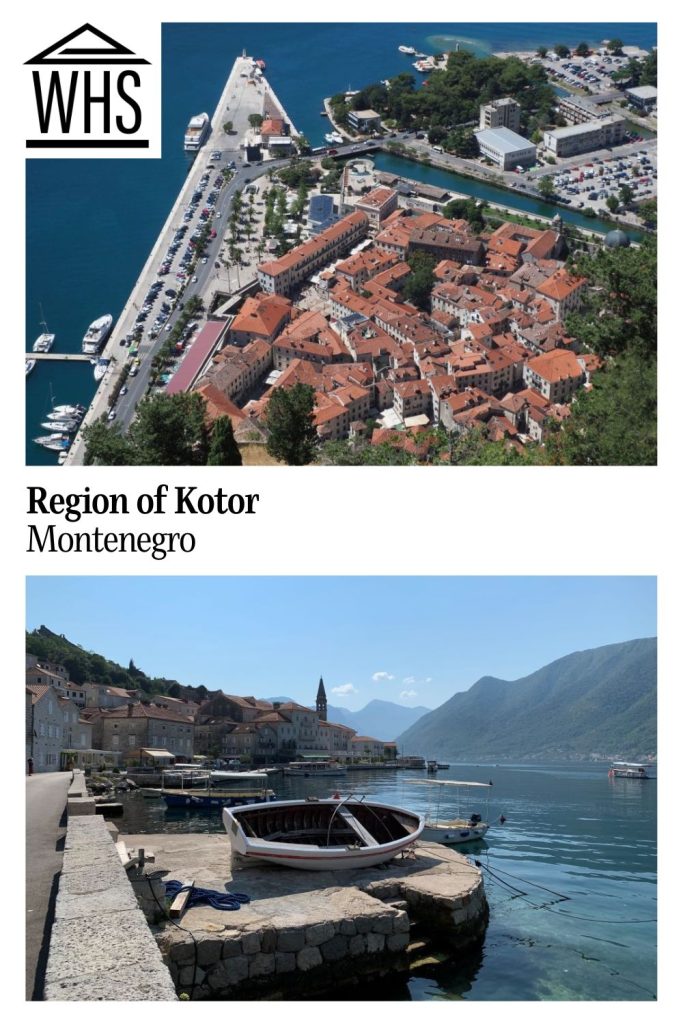 Disclosure: This article contains affiliate links. Making a purchase through an affiliate link will mean a small commission for this website. This will not affect your price.
Today, Kotor is a popular tourist destination that offers quaint seaside villages, rich history and absolutely stunning scenery.
Why is the Natural and Culturo-Historical Region of Kotor a UNESCO World Heritage Site?
This region of Kotor is a UNESCO World Heritage site because of its well-preserved architecture that blends beautifully into the surrounding terraced hills of the bay. The cities of Kotor and Perast are specifically included because of their authenticity. According to UNESCO, "The successful harmonization of these cities with the Gulf, their quantity, quality and diversity of the monuments and cultural properties, and especially the exceptional authenticity of their conservation, mean that the property can effectively be considered as unique."
The bay's fortified towns, palaces and monasteries are a testament to its important role in the spreading of Mediterranean cultures in the Balkans. At the same time, the crafts practiced here – art, goldsmithing and architecture – "had a profound and durable influence on the arts of the Adriatic coast."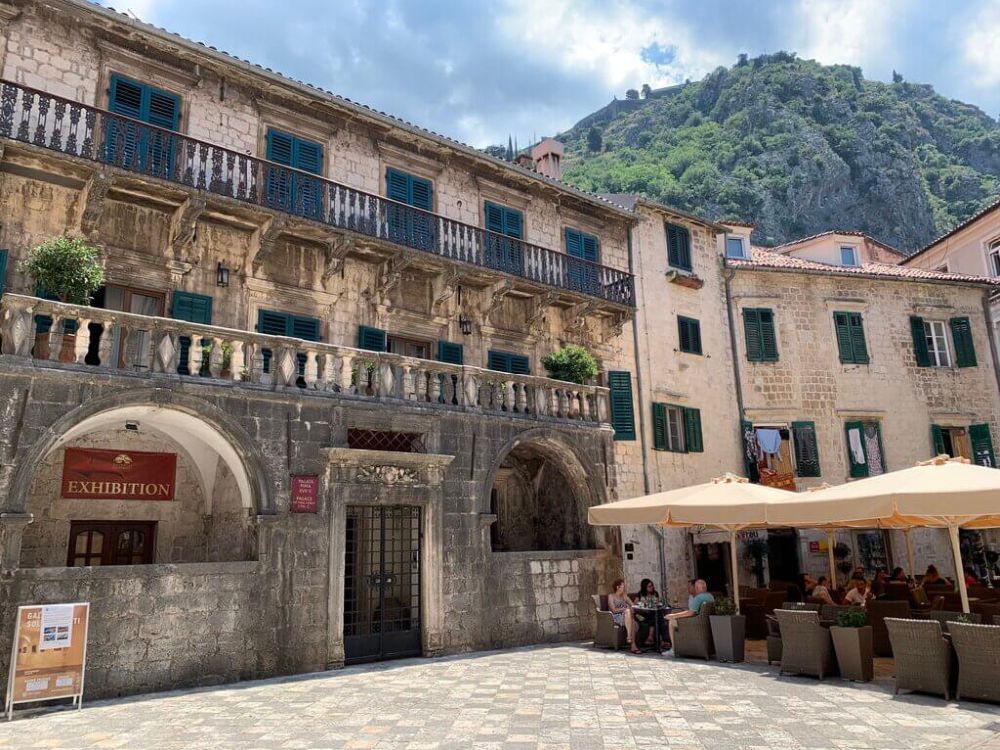 What can you expect on a visit to the Region of Kotor?
The two main locations to see in this UNESCO site are the towns of Kotor and Perast. Kotor is one of Montenegro's most popular tourist destinations and one of the few walled cities left in Europe. Its old town is a picturesque rabbit warren where Romanesque churches and Gothic palaces brush shoulders with restaurants and souvenir shops. More recently, the town has become known for its cat population and people flock to Wood Square to spend some time with Kotor's cats.
Fifteen minutes' drive from Kotor, Perast is an idyllic town that is known for its well-preserved traditional stone architecture. Baroque palaces, built by wealthy shipping merchants in the 17th and 18th centuries, line Perast's one-kilometer-long shore. Perast Museum, in Bujović Palace, is the perfect place to see a typical Perast palace.
To add to Perast's charm, two islands float just offshore, one with a 6th-century Benedictine monastery and the other with a 15th-century Catholic church. You can take a boat to the Catholic church, called Our Lady of the Rocks, to see the revered church and attached museum.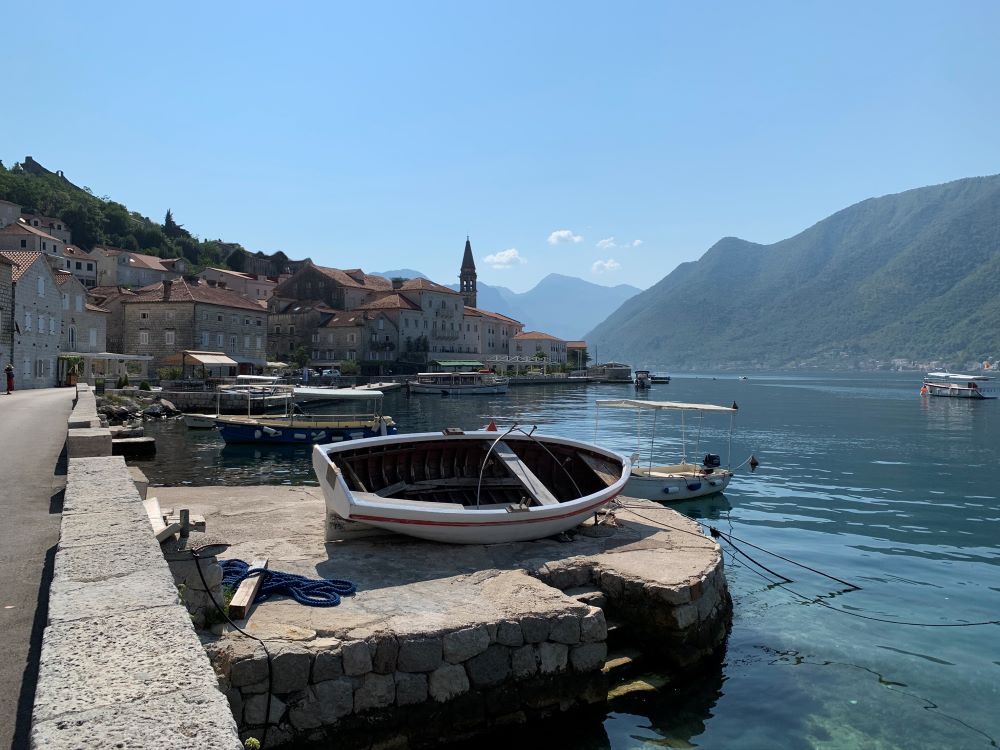 Is the Region of Kotor worth visiting?
The Bay of Kotor, known locally as Boka Kotorska, is considered one of the most beautiful bays in the world. It is absolutely worth visiting. Not only is it beautiful, but Kotor's Mediterranean climate makes it an ideal summer vacation destination.
There are plenty of things to do in Kotor. The old town is a must see, but you can also walk on Kotor's city walls, climb up to the fortress above the city, take a scenic boat tour, lounge on idyllic beaches, try fresh oysters, visit a winery, go canyoning and much more!
I recommend spending at least 3 days in Kotor. Find accommodations in Kotor.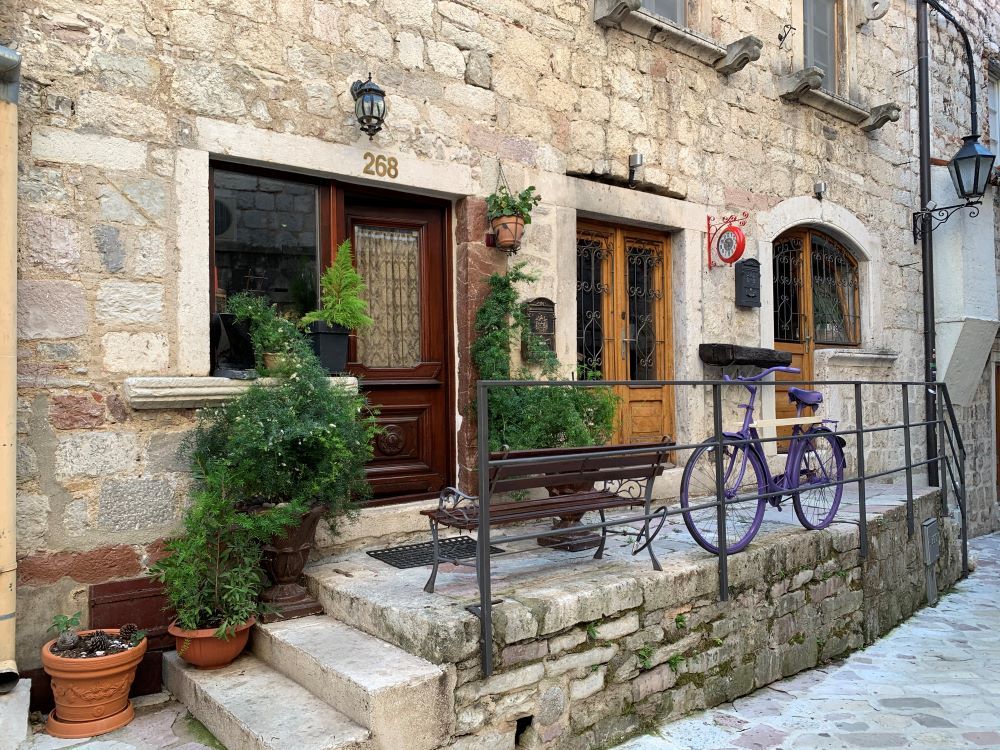 What sorts of travelers would like the Region of Kotor?
Almost everyone would like Kotor. It offers fascinating history, beautiful architecture, delicious food and wine, adventure activities, beautiful beaches, warm weather and stunning scenery. You can easily spend 3-7 days here and use it as a base to explore the rest of Montenegro.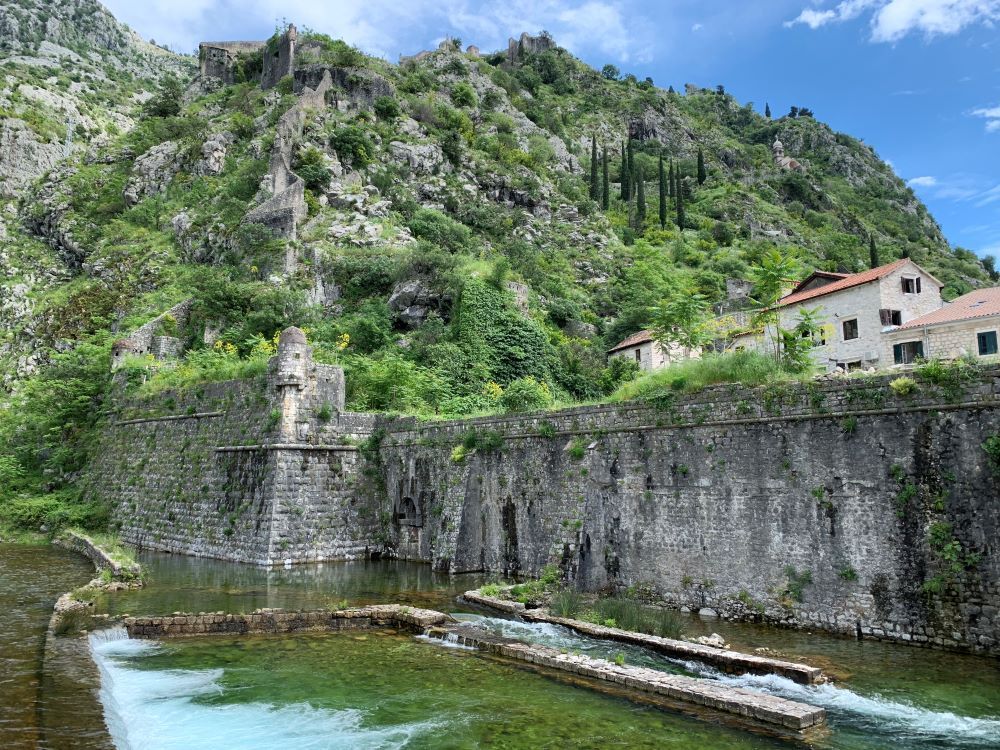 Tips for visiting the Region of Kotor
Take a walking tour to see the main sights in Kotor old town. A walking tour will give you an overview of the town and highlights that you won't be able to find on your own.
Kotor is a popular stop for cruise ships and can get very busy. Try to avoid the worst of the crowds by visiting in the morning or evening.
There are many kinds of tours available: take a look here.
If you like a hike, walk up to San Giovanni Fortress above Kotor old town. The views from up there are fantastic. Take plenty of water with you.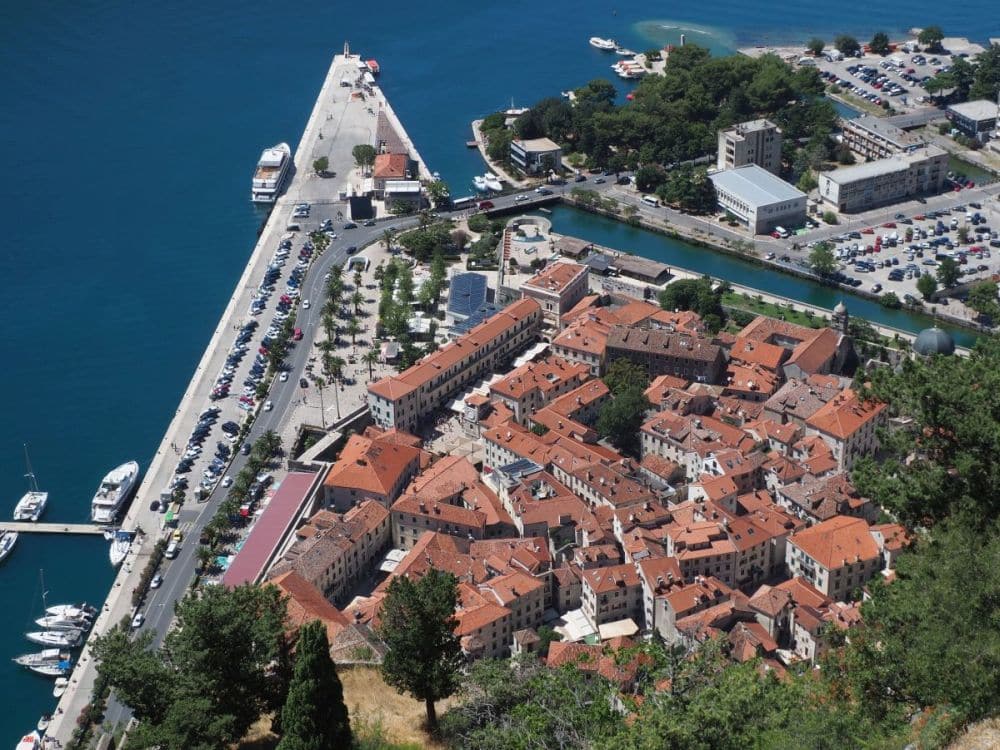 Take a boat tour from Kotor to Our Lady of the Rocks and the Blue Cave to avoid the limited amount of parking in Perast and combine these two popular attractions.
Bring euros in cash (you can also withdraw cash at ATMs in the old town) to pay for entrance to attractions like St Tryphon Cathedral.
Wear comfortable walking shoes. Although small, Kotor old town is pedestrian only and you'll be doing a lot of walking as you explore.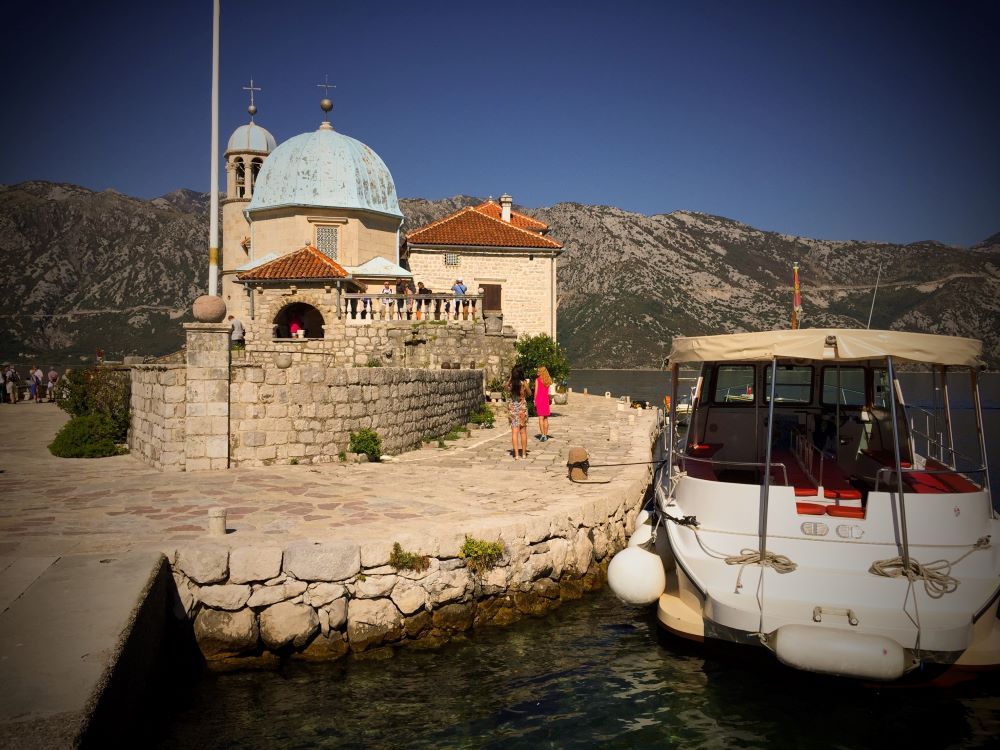 Where is the Region of Kotor?
By plane: The best way to fly to Kotor is to land in Tivat airport, which is 11km (7 miles) away. The next best airports are Podgorica, which is also in Montenegro, and Dubrovnik in Croatia. You can pick up a car at Dubrovnik airport and drive to Kotor in about two hours.
By public transportation: You can get to Kotor by bus from other cities around Montenegro and the neighbouring countries of Croatia, Bosnia and Herzegovina, Serbia and Albania.
For more information about Kotor, see the official Kotor Tourism Board website.
Text and photos provided by Sarah Pavlovic of Montenegro Pulse. Sarah has lived in Montenegro for over 15 years and loves exploring and sharing her travel tips about Montenegro on her blog.
Have you been to the Region of Kotor? If so, do you have any additional information or advice about this UNESCO World Heritage site? Please add your comments below!