By Sarah Pavlovic
What is Durmitor National Park?
Durmitor National Park is a stunningly beautiful national park in the northwest of the tiny Balkan country of Montenegro.
The park is known for its dramatic scenery, which was formed by glaciers and rivers. It's also known for its glacial lakes, canyons and wide range of endemic flora. Durmitor is part of the Dinaric Alps and there are 48 peaks over 2,000 meters high (6,560 feet) in the park, making it a popular destination for hiking.
Disclosure: This article contains affiliate links. Making a purchase through an affiliate link will mean a small commission for this website. This will not affect your price.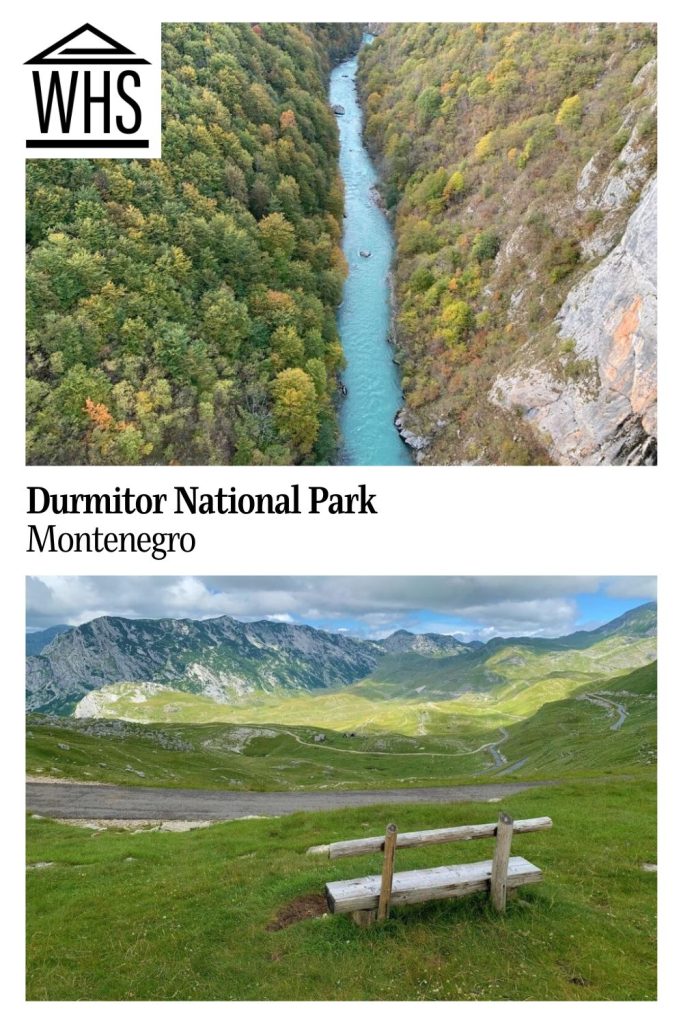 Why is Durmitor a UNESCO World Heritage site?
Durmitor National Park is a UNESCO World Heritage Site because it's an area of exceptional scenic beauty and biodiversity. The landscape here includes meadows backed by dramatic peaks, dense forests, glacial lakes and deep canyons.
Part of Durmitor's value also lies in its rock formations, which include remarkable karst formations, tectonic layers and limestone formations of the Triassic, Upper Jurassic and Upper Cretaceous periods.
Because Durmitor covers altitudes from 450 to over 2,500 meters (1,476-8,200 feet), it includes a wide range of ecosystems. Seven hundred plant species, 37 of which are endemic, are found here and some trees are over 400 years old. Durmitor also supports a wide range of animals, including bears, wolves, otters and 130 bird species.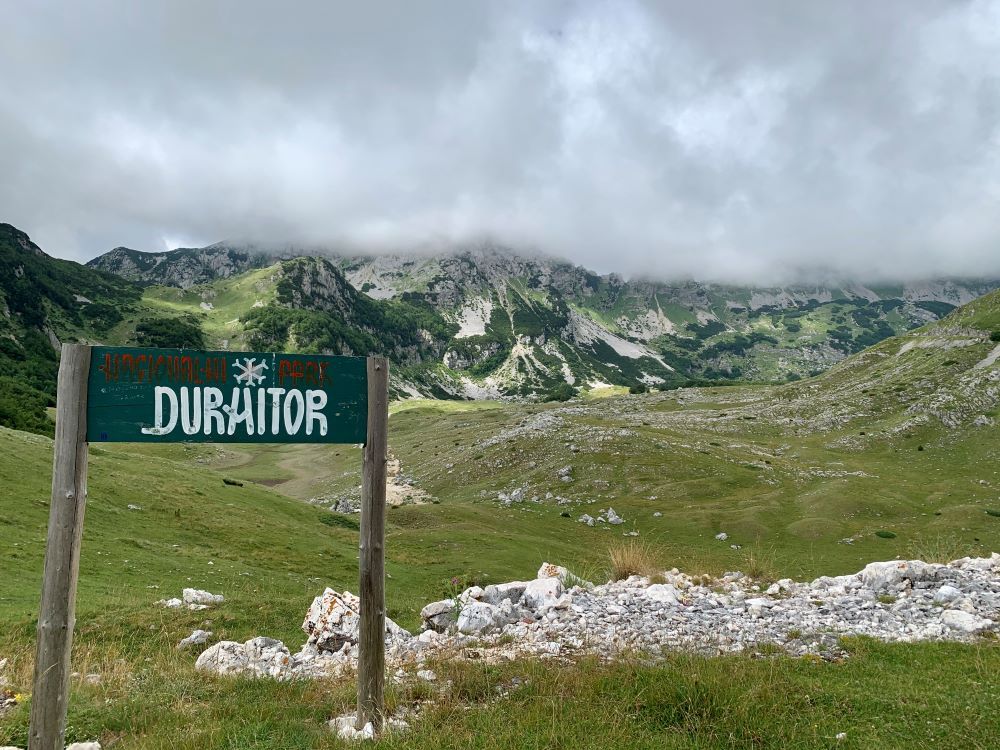 What can you expect on a visit to Durmitor National Park?
In summer the park offers a lush background for outdoor enthusiasts. In winter it's covered in snow and hosts one of Montenegro's most popular ski resorts, Savin Kuk.
The ideal base for visitors to Durmitor is the quaint mountain town of Žabljak. From here, you'll find many things to do in Durmitor National Park.
Find accommodations in Žabljak here.
The park's largest glacial lake and main attraction, the Black Lake, is a must-see. The best way to see the park's stunning mountain formations is on the 76-kilometer (47-mile) circular Durmitor Ring drive. This is also where you'll find Durmitor's highest peak, Bobotov Kuk, at 2,523 meters (8278 feet), and the Durmitor Via Ferrata route.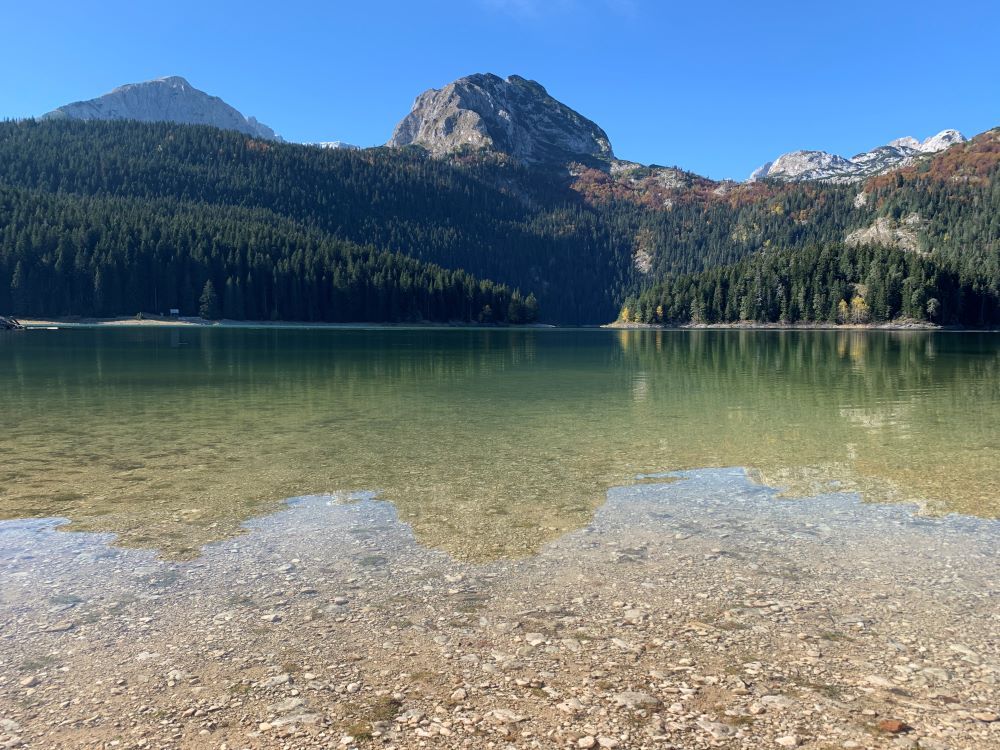 One of the park's star attractions is the pristine Tara River Canyon, which is the deepest canyon in Europe. The Tara River is known as the 'Tear of Europe' because the water is so clean you can drink it. (Nevertheless, it is not advisable to drink it without filtration.) Taking a white-water rafting tour through the canyon is an unforgettable experience, but if that's not for you, you can see it from the Tara Ɖurđevića Bridge and even zipline across it!
Is Durmitor National Park worth visiting?
Durmitor National Park is definitely worth visiting if you travel to Montenegro. I recommend spending 1 or 2 nights in Žabljak to see the Black Lake and Tara Canyon; longer if you want to take advantage of Durmitor's hiking trails. If you are based on the coast – and the UNESCO-listed Region of Kotor is definitely worth visiting – it's a 2-3 hour drive to Durmitor and you can visit it on a day trip.
Find accommodations in Žabljak here.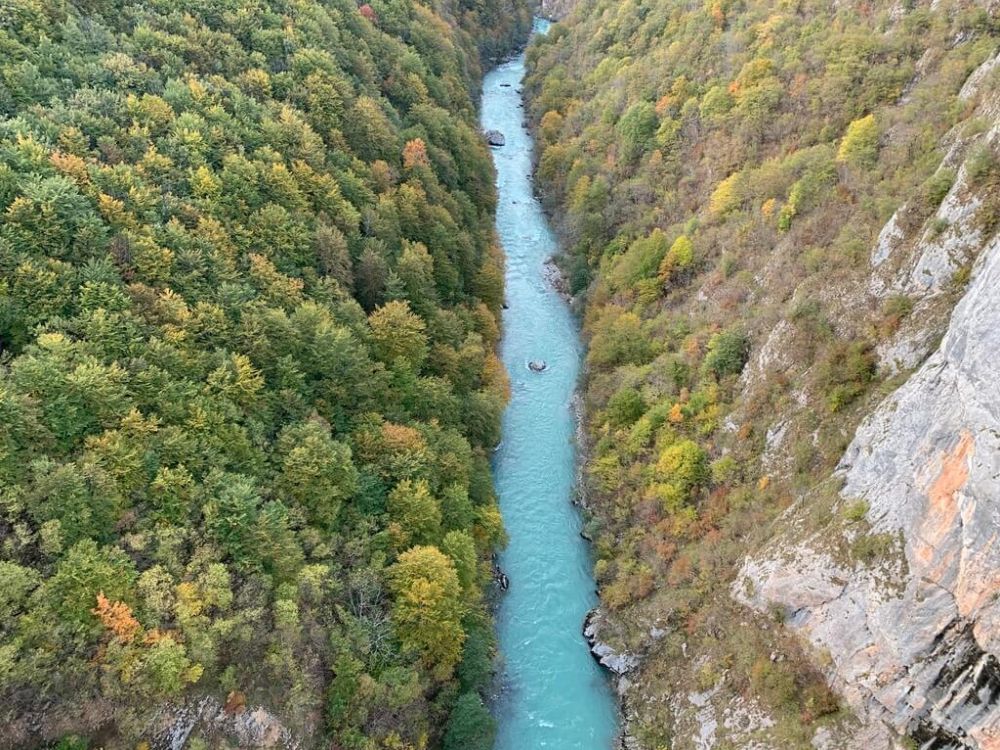 What sorts of travelers would like Durmitor?
Anyone who enjoys nature and appreciates beautiful landscapes will love Durmitor National Park. It's especially good for outdoor enthusiasts because of the white-water rafting, canyoning, biking, hiking and via ferrata opportunities.
Tips for visiting Durmitor National Park
Bring warm clothing, even in summer. At an altitude of almost 1,500 meters (4920 feet), Žabljak is Montenegro's highest town and can be quite cold, even in summer.
Prepare properly for hiking: wear good hiking shoes and carry water, snacks and raingear with you. If you prefer to avoid the hassle of figuring out the trails yourself, sign up for a guided hiking tour.
Try some of this region's delicious cuisine, like lamb cooked in milk, cornmeal porridge, buckwheat pie, fresh cheeses and Montenegrin fruit brandy.
Bring some cash in euros to the Black Lake. On the road to the lake you'll find stalls selling teas made from local herbs, honey, juices and fresh-picked fruit.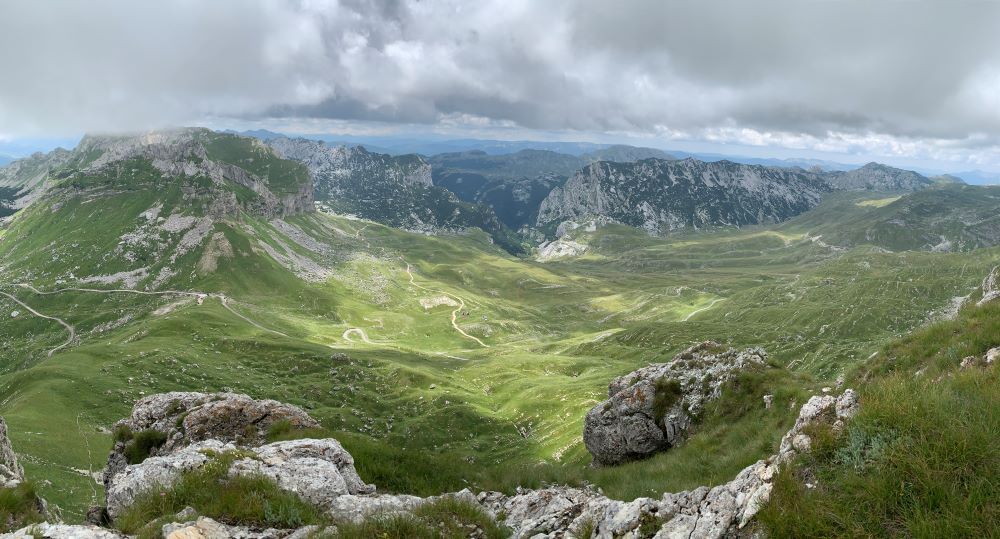 Where is Durmitor National Park?
By car: Durmitor National Park is an easy 2-3-hour drive on good roads from the coast or the capital of Montenegro, Podgorica.
By public transportation: Take a bus from any city in Montenegro to Žabljak. You can walk from Žabljak to the Black Lake, but there are no public transport links to other attractions in Durmitor National Park, like the Durmitor Ring or the Tara Ɖurđevića Bridge. Better to rent a car if you want to see more of the park.
For more information about Durmitor, see the official Montenegro National Parks website.
Text and photos provided by Sarah Pavlovic of Montenegro Pulse. Sarah has lived in Montenegro for over 15 years and loves exploring and sharing her travel tips about Montenegro on her blog.
Have you been to Durmitor? If so, do you have any additional information or advice about this UNESCO World Heritage site? Please add your comments below!