Old Town of Regensburg with Stadtamhof
By LeAnna
What is the Old Town of Regensburg with Stadtamhof?
Regensburg is famous for being one of the best preserved and largest medieval cities north of the Alps. Regensburg's Innenstadt (inner city), or Altstadt (old city) is a ​​292-hectare area (about 1 square mile) with history dating back to the first century and buildings almost 800 years old.
The Stadtamhof is a tiny "island" that is separated by the Danube river and once was its own separate village.
Disclosure: This article contains affiliate links. Making a purchase through an affiliate link will mean a small commission for this website. This will not affect your price.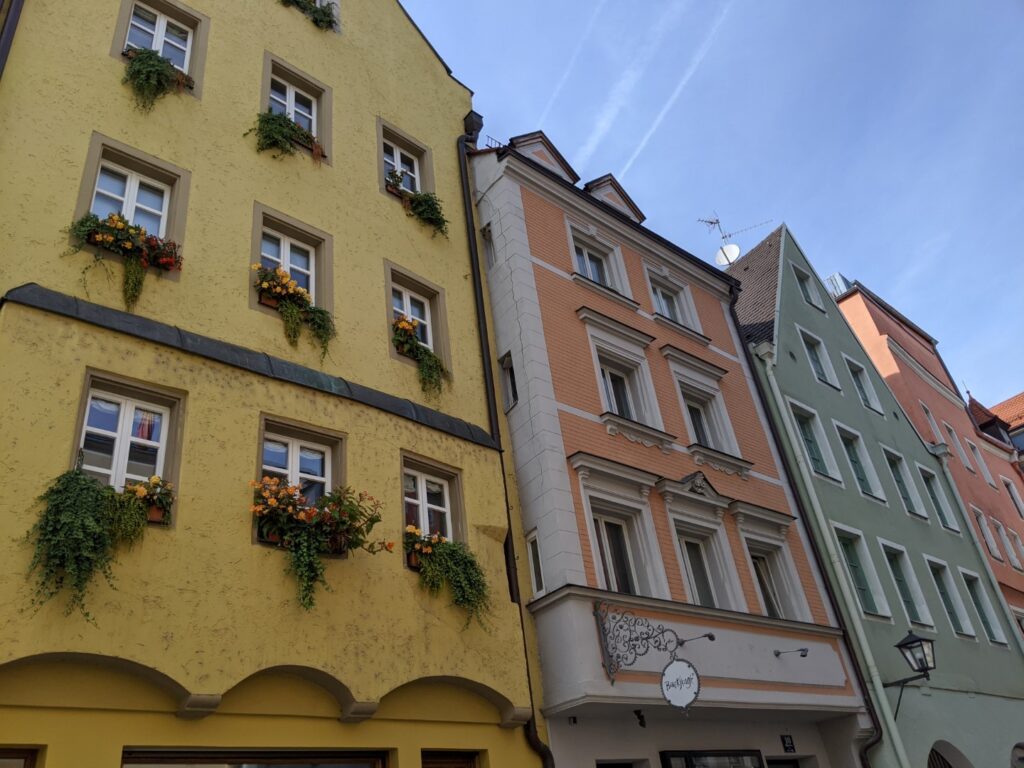 Why is the entire Old Town of Regensburg a UNESCO site?
Regensburg is a beautiful medieval city located in the heart of Bavaria, Germany. Regensburg has history dating all the way back to 90 AD, when a Roman fort was built.
With its prime location for trading sitting on the Danube river, it became a prosperous city, because it was an important crossroads on trade routes to places like Italy, Russia, Byzantium and even the Silk Roads. According to its UNESCO description, "The Old Town of Regensburg with Stadtamhof is an outstanding example of a central-European medieval trading town, which has well preserved its historical stages of development, and which is an exceptional illustration to the development of commerce particularly from the 11th to 14th centuries."
As the town grew in population, wealth, and power, it was granted a seat of a Roman Catholic bishop.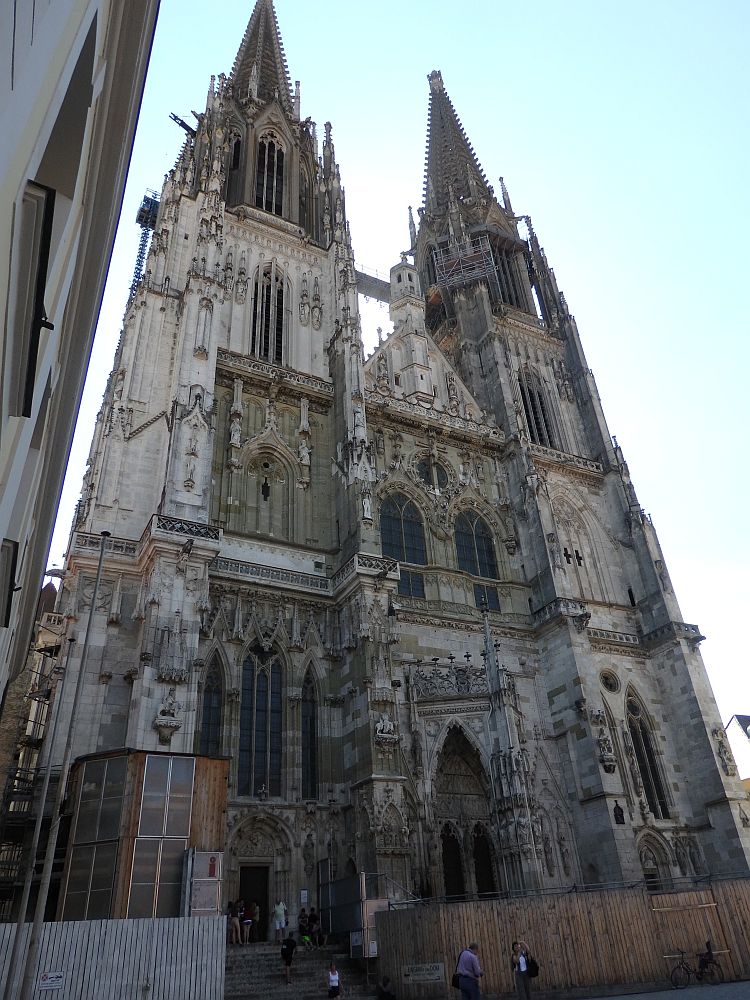 While much of Germany and its historical towns, was bombed and destroyed during World War II, Regensburg was able to escape the wreckage. Despite the fact that there was an aircraft factory in Regensburg, due to its location away from the city center when the air raids occurred, the attacks were focused primarily on the factory itself. This left the Old Town almost completely intact, something very rare after the bombings of the war.
In 2006, not just a single attraction or building was recognized as a UNESCO World Heritage Site, but the entire Innenstadt due to the incredibly well-preserved medieval town and including the large amount of Romanesque and Gothic architecture that remains.
Regensburg is often called "Italy's most northern city" due to its very obvious Italian architectural influences.
What can you expect on a visit to the Regensburg Innenstadt?
Regensburg is a picture-perfect town, complete with vibrantly beautiful, colorful buildings, old cobblestoned alleys, a 12th-century stone bridge, looming Italian-inspired towers, and a gorgeous Gothic cathedral.
Today, the Innenstadt is a lively area that both tourists and locals alike love to come to. There are plenty of shops and restaurants throughout the large Old Town, numerous churches to see, a couple of town squares to enjoy, and there are often events going on.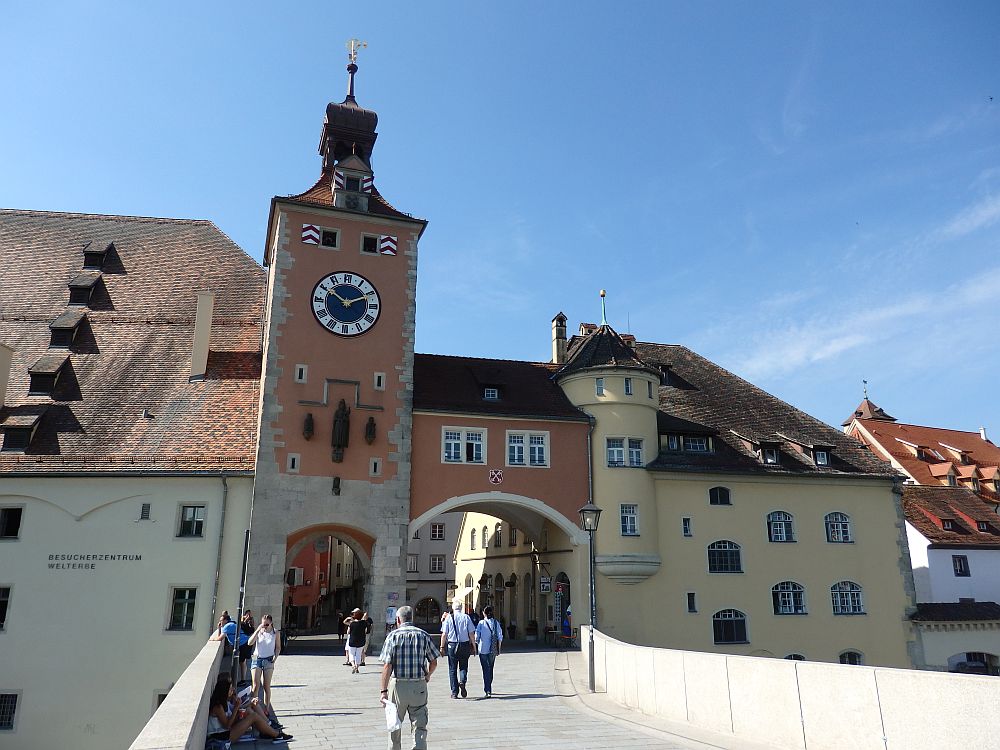 Is Regensburg worth visiting?
Regensburg is absolutely worth visiting. It is now one of Germany's most-visited towns and it is easy to see why. You can easily do and see all of Regensburg Innenstadt in one day. This makes it a perfect day trip from Munich as well as a good day trip from Nuremberg.
Alternatively, stay in Regensburg a night or two to soak in the atmosphere after the tourist crowds have left for the evening. Use the map below to book accommodations:
What sorts of travelers would like Regensburg?
Regensburg is great for just about any type of traveler. It is perfect for tourists wanting to slow down a bit and enjoy more of a "local life" vibe of a town rather than a city packed with sight after sight and museums.
It is also extremely popular with people taking European river cruises, as it is a main stop along the Danube river.
While it is full of cobblestones (and therefore some uneven walking at times), it is a mostly flat and even town, making it great for older travelers as well.
Tips for visiting Regensburg
Regensburg is the perfect slow-down type of town. Every few meters you'll find another charming little outdoor café. Grab a seat at one of the small tables and just enjoy a coffee or cocktail and enjoy people-watching!
You can fly through the Innenstadt in a few hours on your way to the next destination, but that really would be doing this charming town a disservice. Instead, plan on one full day in the city. You can always burn through time enjoying a Biergarten overlooking the Danube or grabbing an ice cream with the locals in one of the Platz.
If you're lucky and it's open, climb to the top of the tower of the Dreieinigkeitskirche (Trinity Church) and see the gorgeous view of the Old Town.
Regensburg is a delight at Christmastime, with 6 separate Weihnachtsmarkts (Christmas markets) spread throughout the entire Innenstadt, adding to its medieval charm.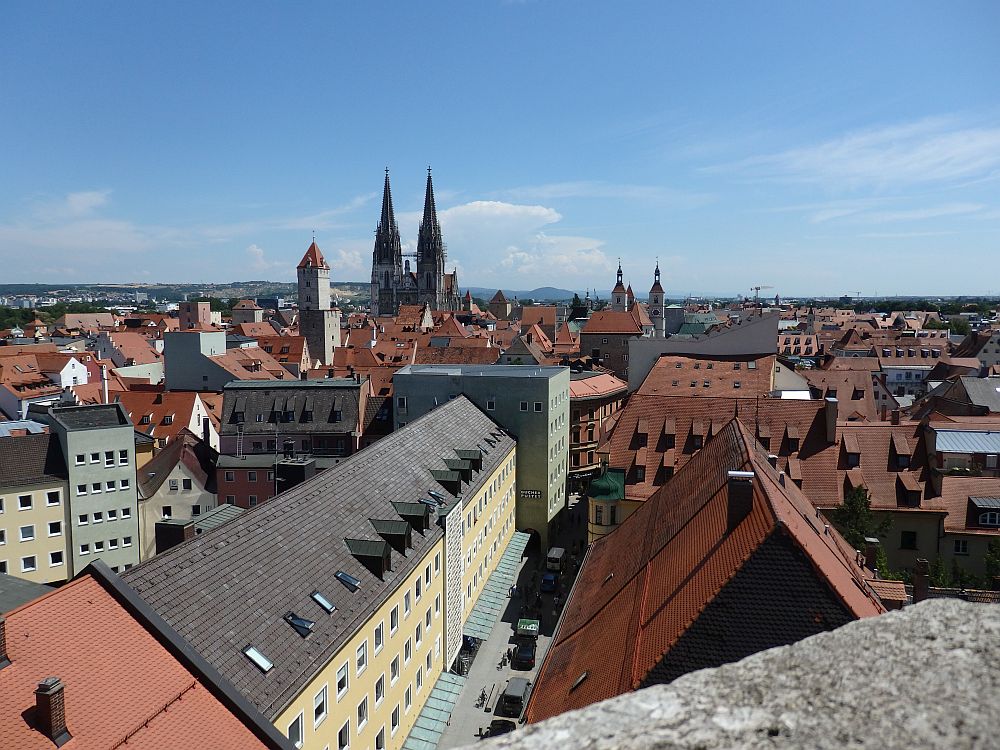 Where is Regensburg?
Regensburg is located in Southeastern Germany in the State of Bavaria.
It is easily reached by train and has a large Hauptbahnhof (train station). From the Munich Hauptbahnhof, it takes about 1.5 hours. Use the Bayern Pass to get around affordably in Bavaria. By car, it only takes about one hour from Munich and is a very easy drive on the autobahn.
For more information about Regensburg, see their official website.
Text and photos (unless otherwise noted) provided by LeAnna Brown of WanderInGermany. LeAnna is a former teacher, current travel addict, and forever Mama. When not traveling the world with her family, she is living her best expat life in Germany. You can get fabulous German itineraries, German travel tips, and anything else Germany travel related at her blog, get Insta-inspired @Wander.In.Germany or join the community of other Bavarian Travelers.