Landscape of the Pico Island Vineyard Culture
By Nicole
What is the Landscape of the Pico Island Vineyard Culture?
On Pico Island in the Portuguese Azores, a relatively young volcanic island, the soil is not considered fertile and it has been said that grapes should not be able to grow here. Yet they do.
This 987-hectare (2,439 acres) UNESCO property, along with a 1,924-hectare (4,754 acres) buffer zone, is characterized by an extensive network of black basalt stone walls. These handmade walls protect the plants from the constant wind and salt from the ocean spray.
The site itself extends through most of the island's western, northwestern and southwestern coasts, the vast majority of which is within Madalena with some in Sao Roque do Pico.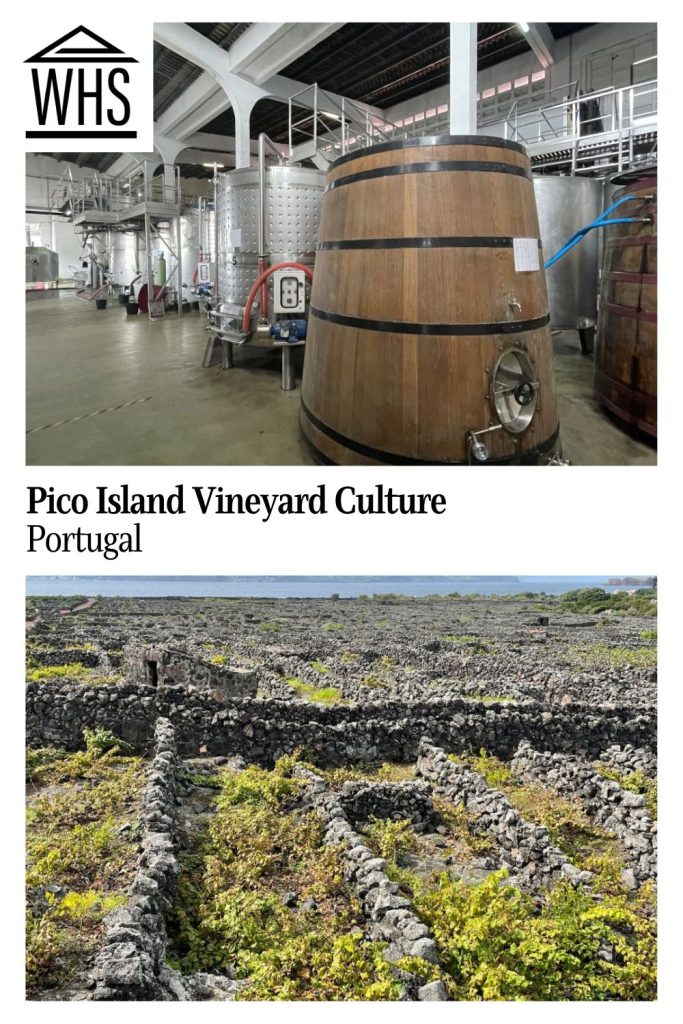 Disclosure: This article contains affiliate links. Making a purchase through an affiliate link will mean a small commission for this website. This will not affect your price.
Why is the Pico Island Vineyard Culture a UNESCO World Heritage site?
This location is an example of adapting farm practices to a remote and challenging environment. UNESCO states that "Pico Island landscape reflects a unique response to viniculture on a small volcanic island that has been evolving since the arrival of the first settlers in the 15th century." They go on to say that "the extraordinarily beautiful human-made landscape of small, stone walled fields is a testimony to generations of small-scale farmers who, in a hostile environment, created a sustainable living and much-valued wine."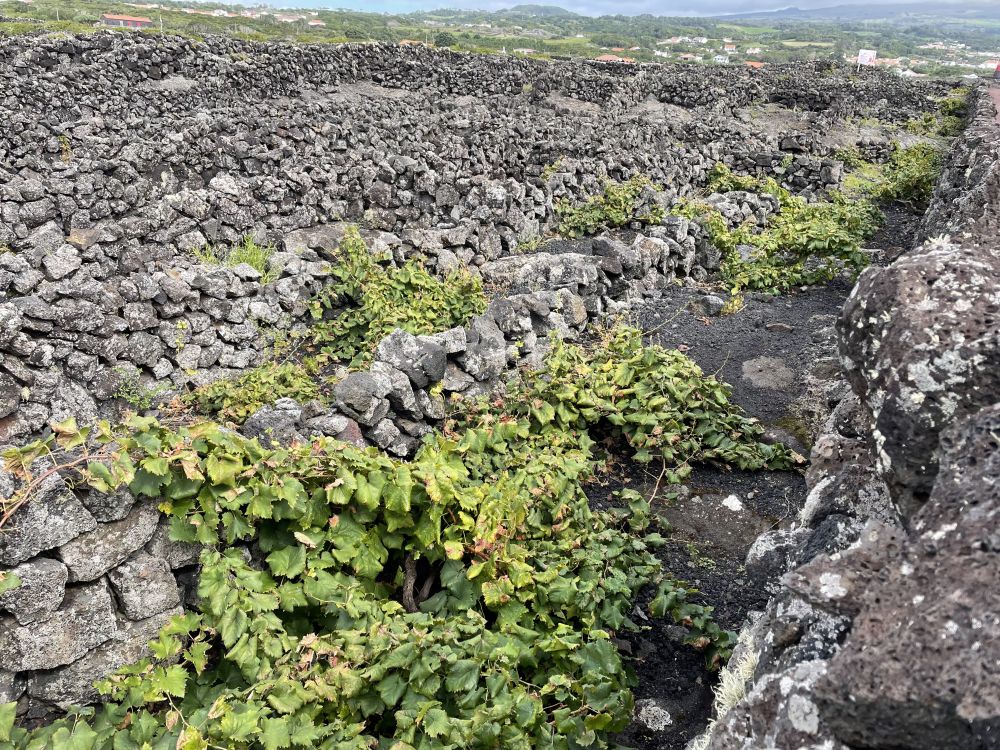 What can you expect on a visit to Pico Island?
It is hard to put into words just how impressive this site is and the sheer size. As you walk through the maze of stone walls, the ocean is ever-present in the background, once again showing just how hardy these little plants need to be, as they cling to the black rocks in order to survive and produce delicious wine. This is a place that has gone mostly unchanged since the 15th century, when wine production in Pico began.
In Madalena, there is ample parking and a designated trail with great signage that gives you the opportunity to explore these places on foot. You can peek into the rectangular sections (currais) at the vines or climb up into one of the bright red towers (for a small fee) to get a more widespread view of the vineyard itself. You can feel the heat that the basalt rocks trap in these small spaces, one of the key elements needed in growing these grapes.
Nearby, you can get a tour of the processing facility and taste some of their vintages. You will need a reservation. They do tend to fill up, so make sure you call early if you know you want a spot. The wines are unique, the flavors more intense thanks to the intensity of their environment.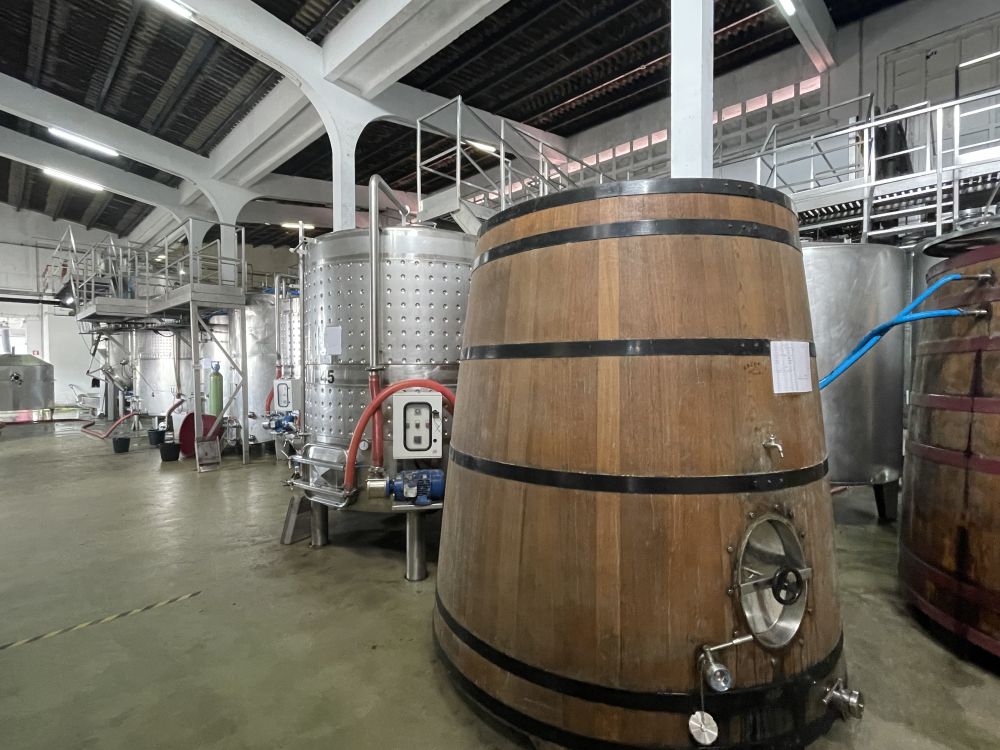 Are the Pico Island Vineyards worth visiting?
Pico Island tends to draw travelers interested in climbing Mount Pico, Portugal's highest peak. But you should not overlook the vineyards; it is a must if you are planning to visit the island. There are not a lot of attractions on Pico, but the vineyard culture is definitely one that should not be overlooked if you are already planning to visit. It is an easy walk through the vineyards. You can get your fill of it within a couple of hours, but make sure to build in some time for a wine tasting.
I wouldn't recommend visiting Pico just for the vineyard, but I would definitely make time for it as part of your trip. However, if you enjoy visiting places for their wine culture, Pico Island is a great place to explore. So are several of the other Azores Islands that specialize in their own varieties of wine.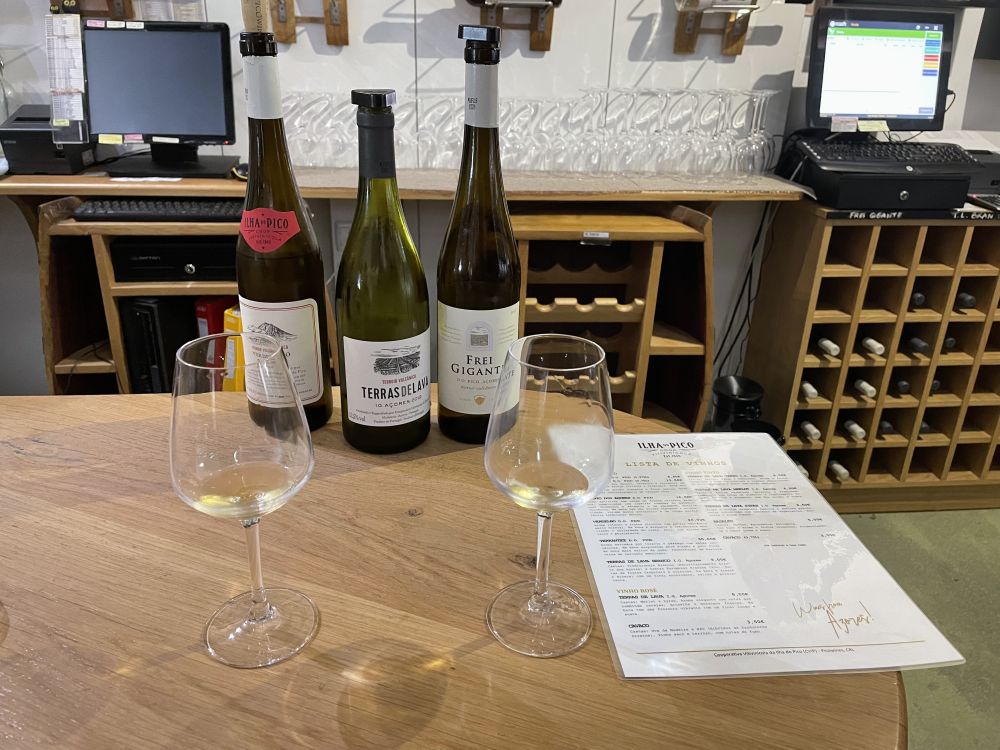 Tips for visiting Pico Island
If you are planning to visit the vineyards, you would be best suited to staying in Madalena and taking a car to the site. Otherwise, if you are staying close by, it is an easy walk on paved sidewalks.
Book accommodations in Madalena.
Wear comfortable shoes as the path is a bit rocky. Any time of day is perfect for a visit as temperatures are fairly consistent. The Azores Islands do not tend to see the number of tourists as some of the other nearby islands, such as Madeira.
Because this can be a half-day visit, take the opportunity to drive around the island, making sure to stop at Porto Cachorro to see the power and sound of the waves crashing on the rocks and to get your photo with the dog's face rock.
Compare rental car prices here.
While you're in the Azores, make sure to visit their other UNESCO site, the Town of Angra do Heroismo on the island of Terceira.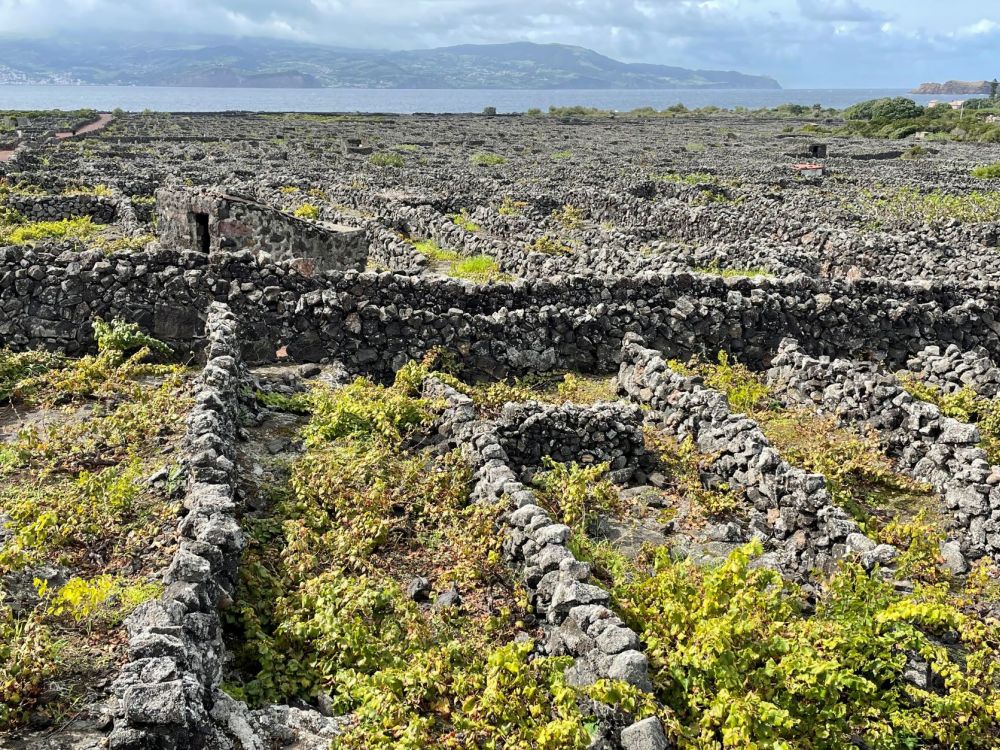 Where are the Pico Island Vineyards?
Pico Island is one of the Azores Islands, a cluster of North Atlantic islands that belong to Portugal. Pico Island is a bit out of the way for some. There are direct flights to Sao Miguel Island and Terceira Island from Lisbon, with connector flights to Pico. Ferries run between the islands as well.
From the airport or ferry, it is recommended you rent a car. Public transportation is not as extensive as in other countries, though taxis are available.
To get to the Trilha de Vinhas – a walking trail through the vineyard – it is a 10-minute drive south of Madalena along Estrada Regional 1-2A. Parking is free.
The Picowines tasting room is located at Avenida Padre Nunes da Rosa 29, Madalena 9950-302. It can be visited on the return trip from the vineyards to Madalena.
Nicole is the voice behind Wandering with a Dromomaniac. Nicole is an adventure travel blogger and exotics and wildlife veterinarian currently living in Seattle. Originally from Canada, she lived in New Jersey for 9 years before relocating to Seattle, a place she and her significant other, and their dog, Zubie, have always wanted to call home.
Have you been to see the Pico Island Vineyard Culture? If so, do you have any additional information or advice about this UNESCO World Heritage site? Please add your comments below!