By Edyta
What is Laurisilva of Madeira?
The Laurisilva of Madeira is the largest surviving area of primary laurel forest called Laurisilva, a vegetation type which can be found only on the Azores, Madeira (Portugal) and the Canary Islands (Spain). These magical forests not only play a significant role in maintaining the hydrological balance on Madeira, but have great importance for biodiversity conservation.
Disclosure: This article contains affiliate links. Making a purchase through an affiliate link will mean a small commission for this website. This will not affect your price.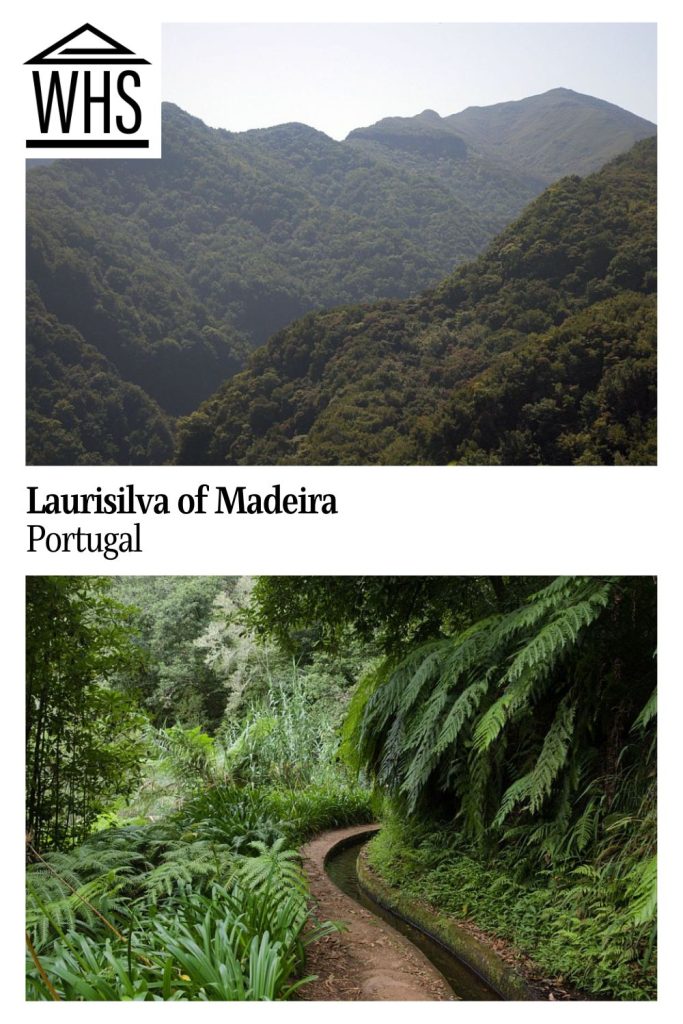 Why is Laurisilva of Madeira a UNESCO World Heritage site?
According to the UNESCO website, The Laurisilva of Madeira is a place of importance for its biological diversity. Walking through the laurel forests you will understand why it definitely deserves to be preserved for as long as it is possible. Hiking through the Laurisilva is a real privilege which will give you an amazing opportunity to experience the foggy, fairy-tale-like landscapes with absolutely all your senses. Massive old trees are estimated to be over 800 years old as they have been growing there since before the island was discovered by the Portuguese in 1419.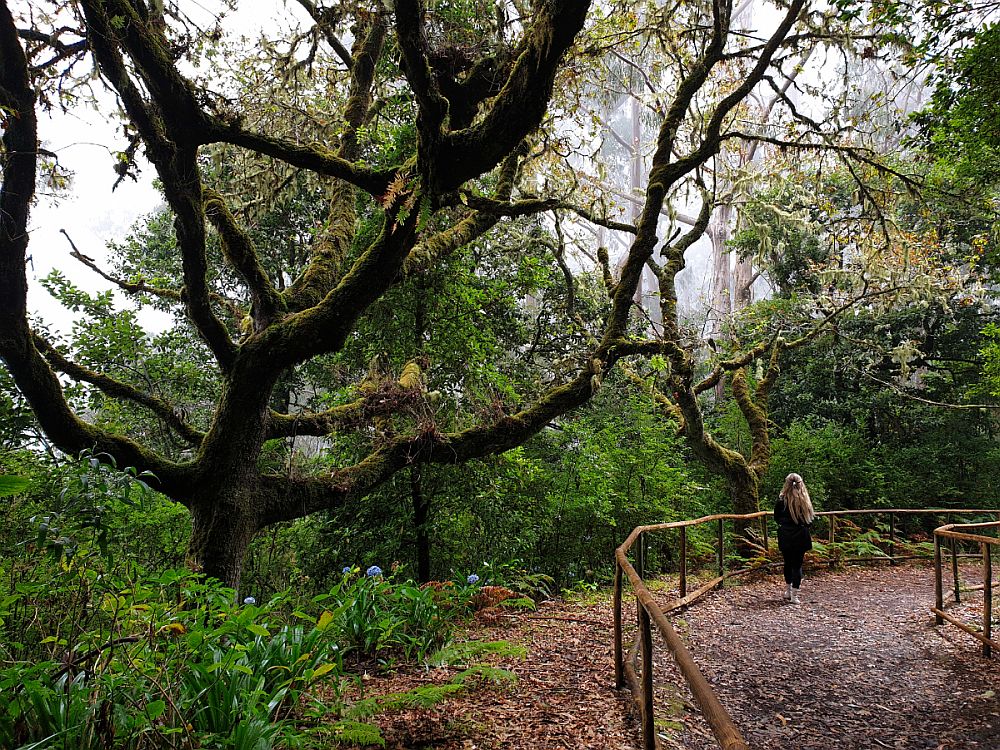 What can you expect on a visit to the Laurisilva forest?
Laurisilva forest are forests like no other. When hiking along the Levada do Rei, Levada do Caldeirão Verde or any other laurel forest hike you will be able to breathe clean, fresh air, see breathtaking landscapes and impressive trees, observe different species of birds, or even walk under some waterfalls and huge ferns. Walking through those primary green forests can be enchanting and very relaxing at the same time. Endemic trees and tiny waterfalls on green walls found on the way create a beautiful, magical scenery.
Zoom into the map below to find lodgings in Madeira:
Is Laurisilva worth visiting?
Without a doubt, Laurisilva deserves a prominent spot on each Madeira Island itinerary, no matter your hiking skills.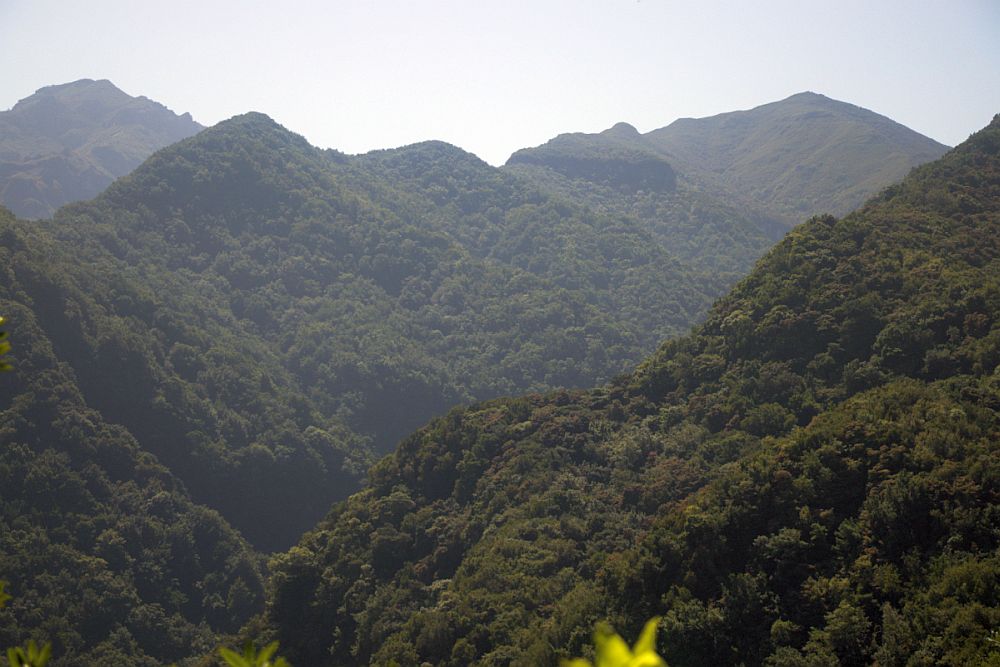 What sorts of travelers would like it?
Hikers – both experienced and casual hikers, as a number of those hikes are very low-difficulty level routes.
Tips for visiting Laurisilva
When choosing the most difficult Laurisilva hikes, a proper hiking gear is an absolute must. As the trails along the levadas (small irrigation channels) can be slippery, visitors are not advised to hike solo. If you are a casual hiker, book one of the organized tours sold online, where you are dropped off at the starting point and picked up from another location at the end of the day. Not only is it safer, but also allows you to discover the area and learn all the secrets of the Laurisilva from a certified guide.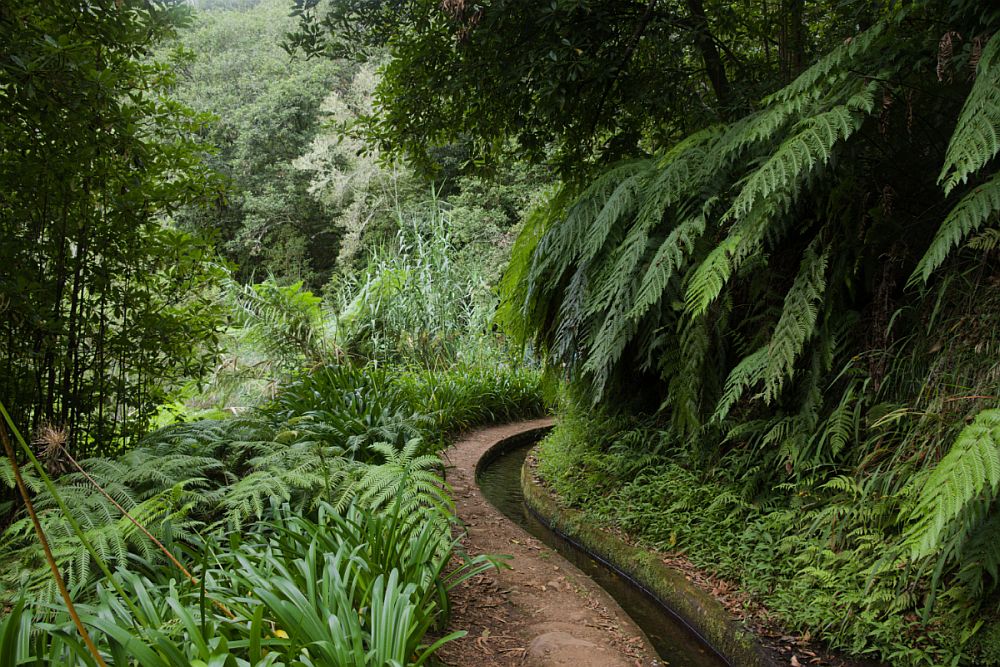 Where is Laurisilva?
Laurisilva can be found in the biggest part of Northern Madeira, on the terrains belonging to the Parque Natural da Madeira (Madeira Natural Park). The best way to discover it is while hiking along typical – for Madeira – forest hikes along the levadas.
Some of the hikes where you will be able to see the lushest forests are:
Levada do Caldeirão Verde (PR9)
Levada do Rei (PR18)
Levada do Furado (PR10)
The easiest and shortest Laurisilva forest hikes, suitable for families with small children are:
Vereda dos Balcões (PR11)
Um caminho para todos
If you are not a hiker, you will still be able to admire the green hills from various viewpoints along the main roads.
For more information about The Laurisilva of Madeira and other attractions of the island, please visit the official website of Visit Madeira.
Text and photos provided by Edyta of Say Yes to Madeira – A Madeira Island travel blog containing a lot of useful travel tips helping visitors plan their holidays on The Island of Eternal Spring.
Have you been to Laurisilva forest? If so, do you have any additional information or advice about this UNESCO World Heritage site? Please add your comments below!