Mount Kenya National Park/Natural Forest
By Sharon Lumbasi
What is Mount Kenya National Park/Natural Forest?
Mt. Kenya National Park is the area that surrounds the tallest mountain in Kenya, the second tallest mountain in Africa after Mt. Kilimanjaro. It is located in Kenya's central highlands and is 5,199 meters (17,000 feet) tall.
Disclosure: This article contains affiliate links. Making a purchase through an affiliate link will mean a small commission for this website. This will not affect your price.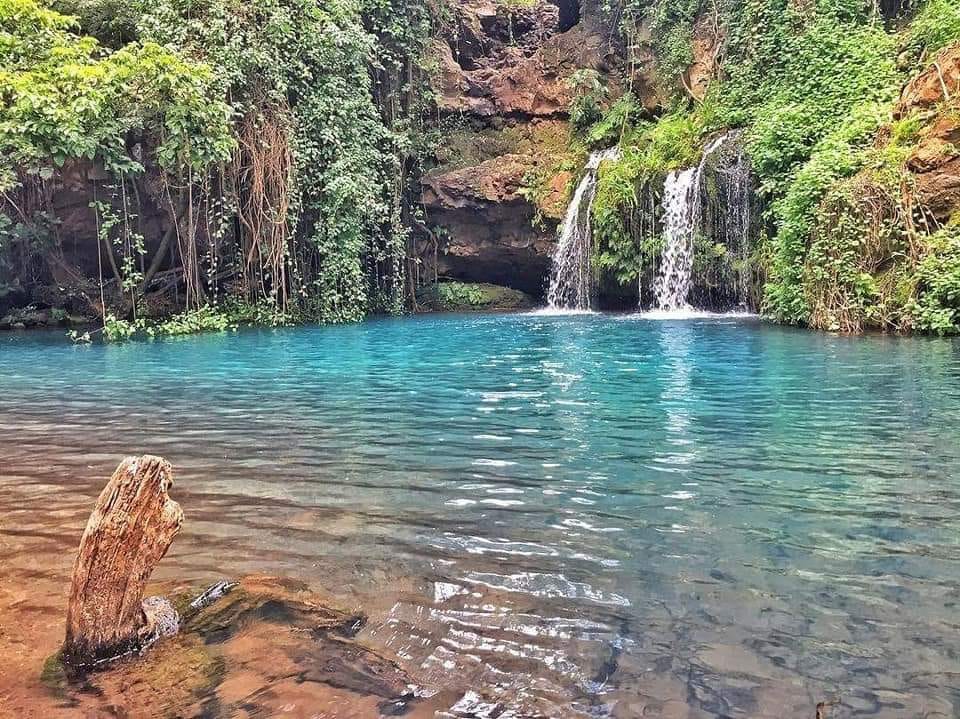 The mountain is an extinct volcano. There are still some glaciers on the mountain, though they are all shrinking. There are also four other lower peaks.
Besides Mt. Kenya, this UNESCO site also includes the Lewa Wildlife Conservancy and the Ngare Ndare Forest Reserve.
Why is Mt. Kenya a UNESCO World Heritage site?
Mount Kenya National Park was designated a UNESCO World Heritage site in 1997. According to UNESCO, it is "one of the most impressive landscapes in East Africa" enhanced by the diversity of landscapes within it: Mount Kenya and the highlands in contrast to the flat landscape of the Lewa Wildlife Conservancy. The mountain and the two additional components of the property support a range of different vegetations and ecosystems, depending on elevation and rainfall.
What can you expect on a visit to Mount Kenya and the surrounding areas?
There is the mountain itself with peaks that are popular with hikers. These peaks include Point Lenana, Nelion and Batian. The climbs range from intermediate to highly technical rock climbs.
The area surrounding the park has notable places you can visit, including the two other parks included in the UNESCO designation: Lewa Wildlife Conservancy and Ngare Ndare Forest Reserve. Mt. Kenya National Park is also within the traditional route of the elephant population surrounding the area – they feed in the dry landscape of Lewa.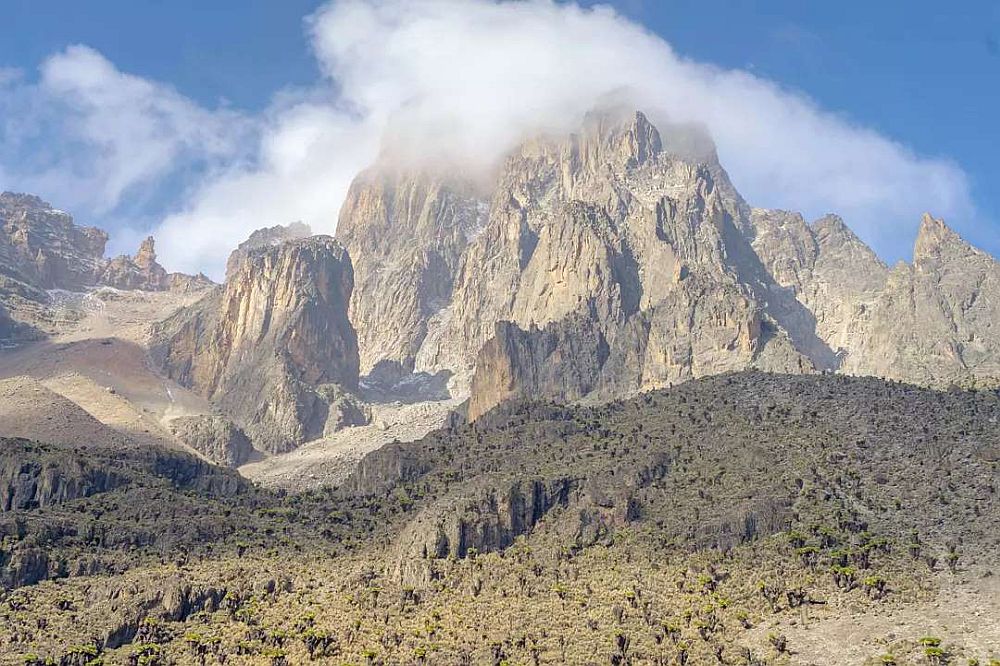 Are Mt. Kenya and the neighboring parks worth visiting?
Mt.Kenya National Park and the surrounding areas are worth visiting if you love cold areas and if hiking is a hobby that you enjoy doing. Ngare Ndare Forest is a place for adventurous travelers who love activities such as zip lining.

Lewa Wildlife Conservancy is within the environs of Mt Kenya National Park. If seeing wildlife is something that you enjoy then the Conservancy is the place to view a variety of large animals, including elephant, buffalo, black rhinoceros, and leopard. Several endangered and rare species, such as sunni buck and albino zebra, also live there.

Tips for visiting as a hiker in Mount Kenya
Prepare a packing list ahead of time for hiking the mountain.
You can also plan to visit as a part of a group as these groups have preparation hikes before the main climb to the mountain.
Each peak has a different route so it is advisable to get the services of a guide.
Mt Kenya is very accessible; however, it is advisable to climb this mountain with an experienced guide.
Here are some options for guided tours up the mountain.
Tips for visiting surrounding areas: Ngare Ndare and Lewa Conservancy
To visit Ngare Ndare, it is advisable to go as part of a group. There are several tour companies that offer these services. Here you will get a package that includes transport, accommodation and activities to do in the forest.
Lewa Conservancy has a website with activities and accommodation options for anyone interested in going on a safari.
Where are Mount Kenya National Park and the other components of the site?
Mount Kenya is situated around 200 kilometers (124 miles) north-northeast of Nairobi, the capital city of Kenya. Lewa Conservancy and Ngare Ndare Forest Park are both north of Mount Kenya.
How to get to Mt. Kenya National Park
If you are coming from abroad, you will arrive at Nairobi's international airport, Jomo Kenyatta International Airport. From here your journey to the mountain and to the point where you start the hike can be reached through the highway using public or private transport. If you have not booked into an organized tour, getting to the mountain will involve taking local buses, renting a car, or hiring a car and driver.
How to get to Lewa Conservancy
There are three ways of getting to Lewa Conservancy. The first one is using commercial flights from Wilson Airport in Nairobi. The second way is taking a chartered flight. The third way is getting there by road using a hired tour van or rental car. It takes about four hours from Nairobi.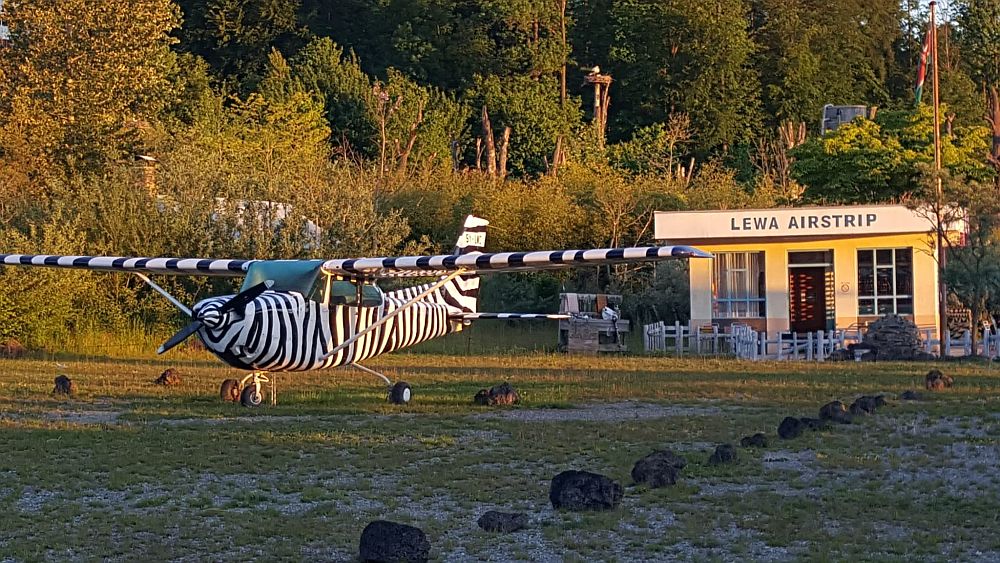 How to get to Ngare Ndare
Ngare Ndare Forest is located about four and half hours north from Nairobi: about 235km (145 miles). You can get to Ngare Ndare either in a hired vehicle using a hired driver, by using public transport (buses) or by renting a car.
For more information about these areas, their opening hours and admission fees see their official websites below:
Text and photos provided by Sharon, a Kenyan-based writer who loves to share travel tips on her blog, Shaz On The Move. She loves traveling and Kenya; her motherland holds a special place in her heart as it has some amazing destinations.
Have you been to Mount Kenya National Park or either of the others? If so, do you have any additional information or advice about this UNESCO World Heritage site? Please add your comments below!