Melaka and George Town, Historic Cities of the Straits of Malacca
By Jill
What are Melaka and George Town?
George Town and Melaka are two historical colonial towns in western Malaysia. They are full of traces of the historical trade routes connecting Europe with Asia. With a long history of international trade, you can find influences of Dutch, Portuguese and British culture in both George Town and Melaka. So these colorful towns are not just pretty to look at, but also share a multicultural heritage.
Disclosure: This article contains affiliate links. Making a purchase through an affiliate link will mean a small commission for this website. This will not affect your price.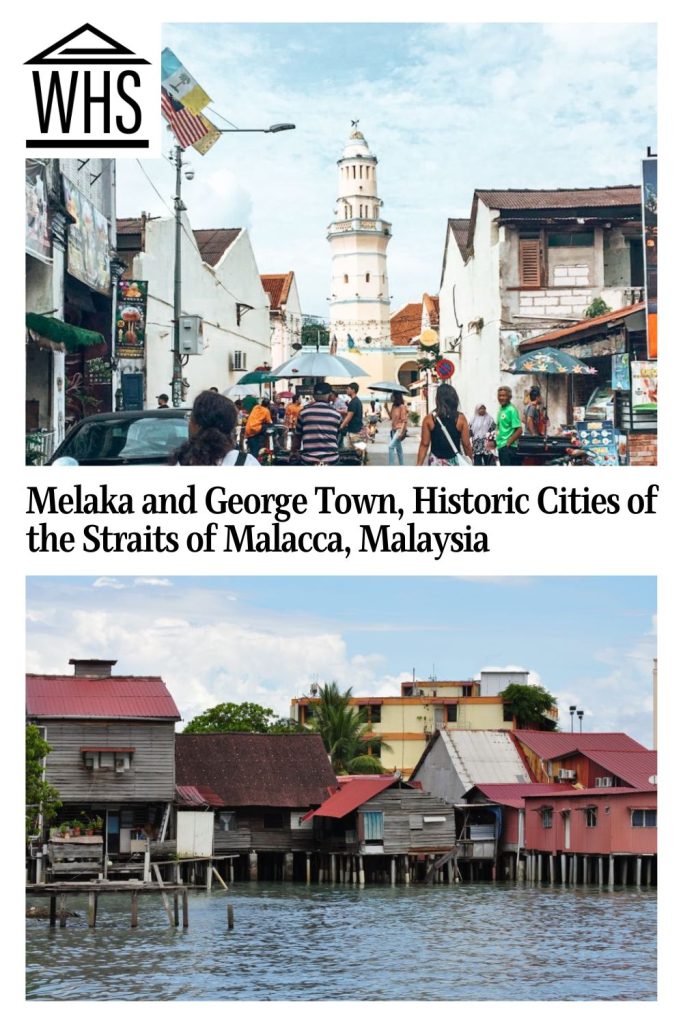 Why are George Town and Melaka a UNESCO World Heritage site?
According to UNESCO's site, the two towns "constitute a unique architectural and cultural townscape without parallel anywhere in East and Southeast Asia." This is because they were important international ports, which led to cultural exchange between Malays, Indians, Chinese, Portuguese, Dutch and, in the case of George Town, the British.
The multicultural heritage with their influences from both European and Asian cultures that can be experienced in these former trade ports create an outstanding universal value, particularly in terms of the unique architecture of shophouses and townhouses.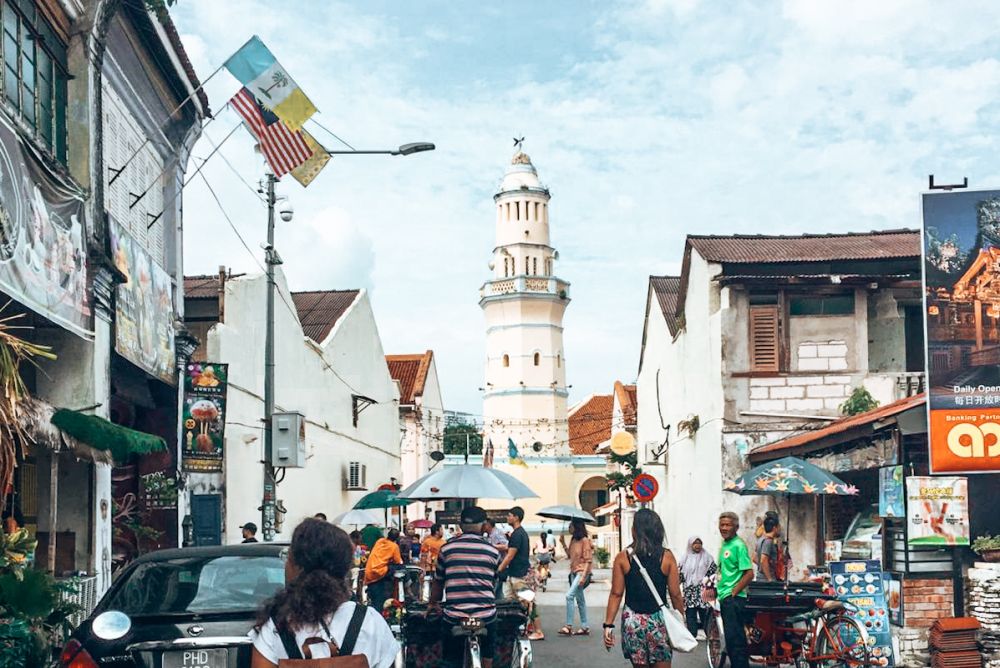 What can you expect on a visit to George Town and Melaka?
Both Melaka and George Town are beautiful Malaysian towns with unique architecture. Many of the colonial-era buildings originate from the Dutch and Portuguese periods: for example, the iconic red Dutch church in Melaka's main square.
Due to the cultural variety, you can also find a great variety of religious sites: temples, churches and mosques.
What also makes these towns unique is the variety of languages that are spoken here. In Melaka, for example, there's a Portuguese settlement, where the street signs are still in Portuguese.
Today, there is a harmonious co-existence of multiple cultures. For example, Little India in George Town is full of Indian spices and artisans. And the town's food markets offer a variety of Chinese, Indian and Malay food with a clear influence of Portuguese dishes as well.
In George Town, the clan jetties along Weld Quay are also worth a visit to see how people used to live – and still do – in houses built on stilts above the ocean.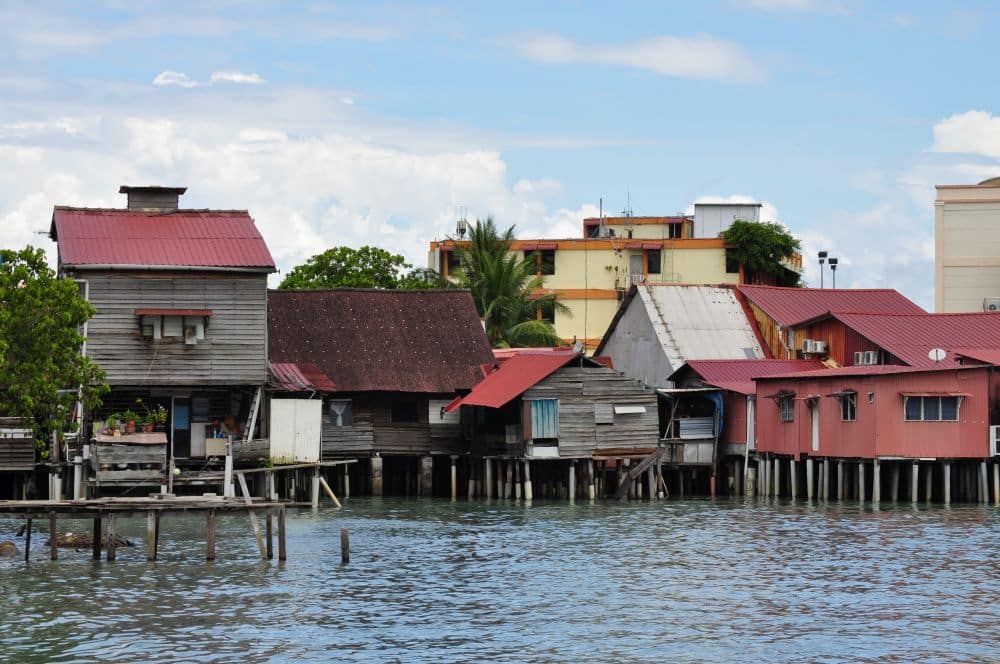 Are George Town and Melaka worth visiting?
Both towns are definitely worth a visit. Spend a few days in each town to experience its culture, food, distinct architecture, and lovely people.
Find accommodations in George Town or Melaka here.
What sorts of travelers would like George Town and Melaka?
No matter if you're a backpacker, a solo traveler or on a family holiday – I'd recommend any traveler to spend a few days in George Town and in Melaka during their trip to Malaysia. There are hotels for any budget, a huge variety of restaurants and many things to see and do.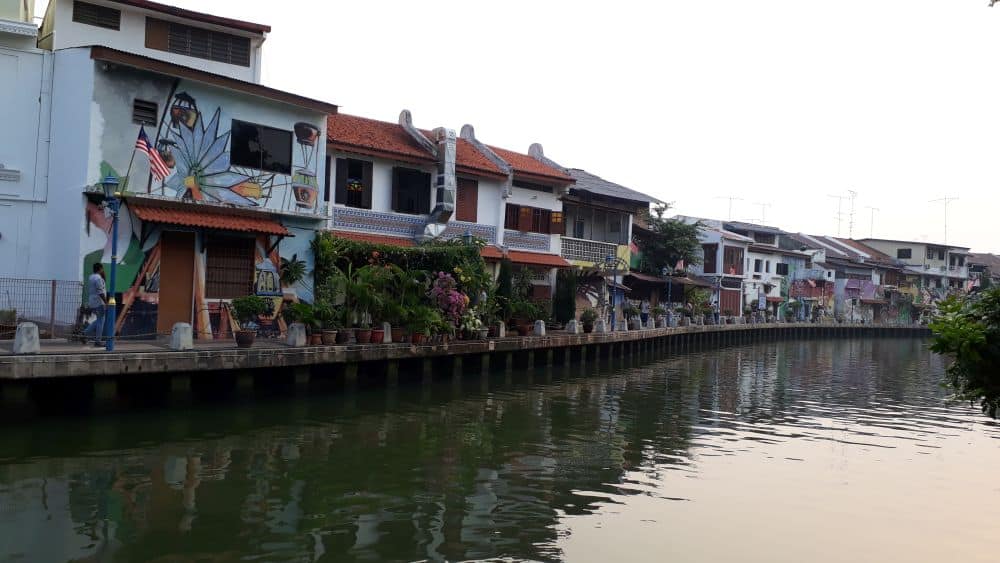 Tips for visiting George Town and Melaka
Spend at least 2-3 days in each town in order to get a good feel for both of them.
Find accommodations in George Town or Melaka here.
Book a walking tour in order to dive deeper into the history. But also leave some time to go with the flow and just stroll through these gorgeous towns.
Consider visiting the other UNESCO sites in Malaysia as well as next-door countries Thailand and Indonesia.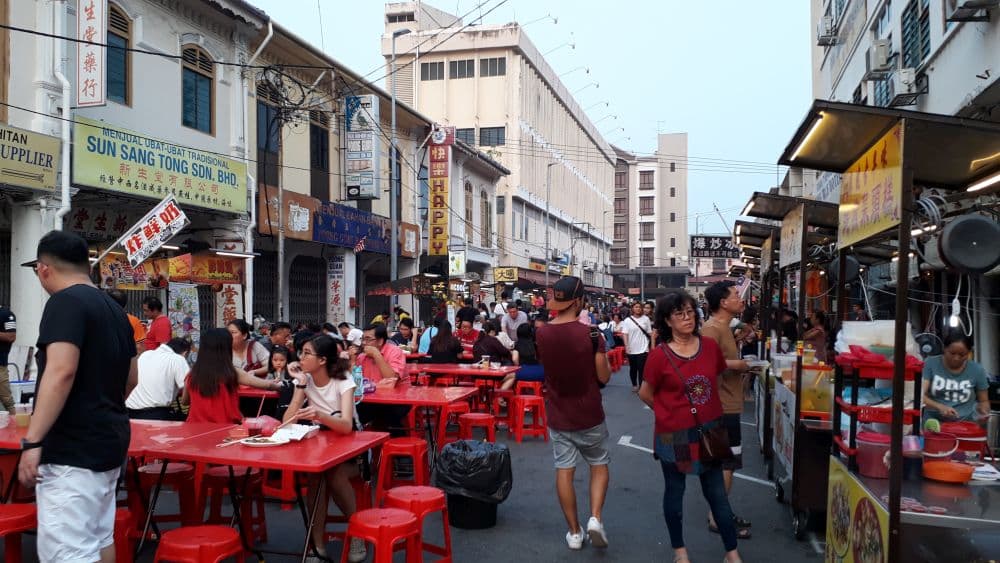 Where are George Town and Melaka?
While George Town is located on the island of Penang off the country's western coast, Melaka is a coastal town on the peninsula. Both are historic cities of the Straits of Malacca which gets its name from the harbor town of Melaka.
Melaka is a 2-3-hour bus ride from Malaysia's capital, Kuala Lumpur.
In order to reach George Town on Penang, you can either take a bus all the way to the island (there is a bridge connecting Penang to the mainland), or take a bus to Butterworth and then hop onto the ferry that takes you to George Town in a few minutes. The complete ride from Kulala Lumpur to Penang is around 5-6 hours.
For more information about George Town and Melaka, see their official website George Town UNESCO World Heritage Site.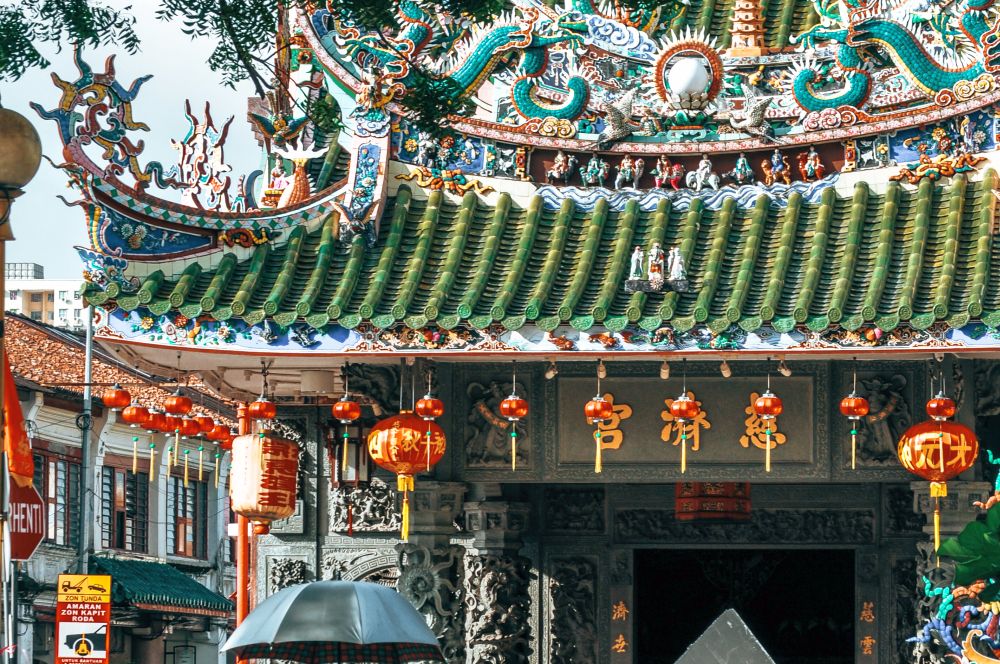 Text and photos provided by Jill of Jill on journey. In her blog, she shares tips on how to travel more sustainably and inspiration on travel destinations. While she has traveled to over 50 countries, her mission is to inspire other travelers to experience the beauty of this world in order to learn the importance of protecting it.
Have you been to either Melaka or George Town? If so, do you have any additional information or advice about this UNESCO World Heritage site? Please add your comments below!