By Dorota
What is the Medieval Town of Toruń?
This UNESCO site is the oldest part of the city of Toruń, located in the northern part of Poland.
Disclosure: This article contains affiliate links. Making a purchase through an affiliate link will mean a small commission for this website. This will not affect your price.
The medieval town is divided into three parts: the ruins of a castle built by the Teutonic Order, the Old Town which was an important trading center, and the New Town, which was known for handicrafts. They date back to the 13th century and are surrounded by city walls.
Moreover, Toruń was an important part of the Hanseatic League and a hometown for Nicolaus Copernicus.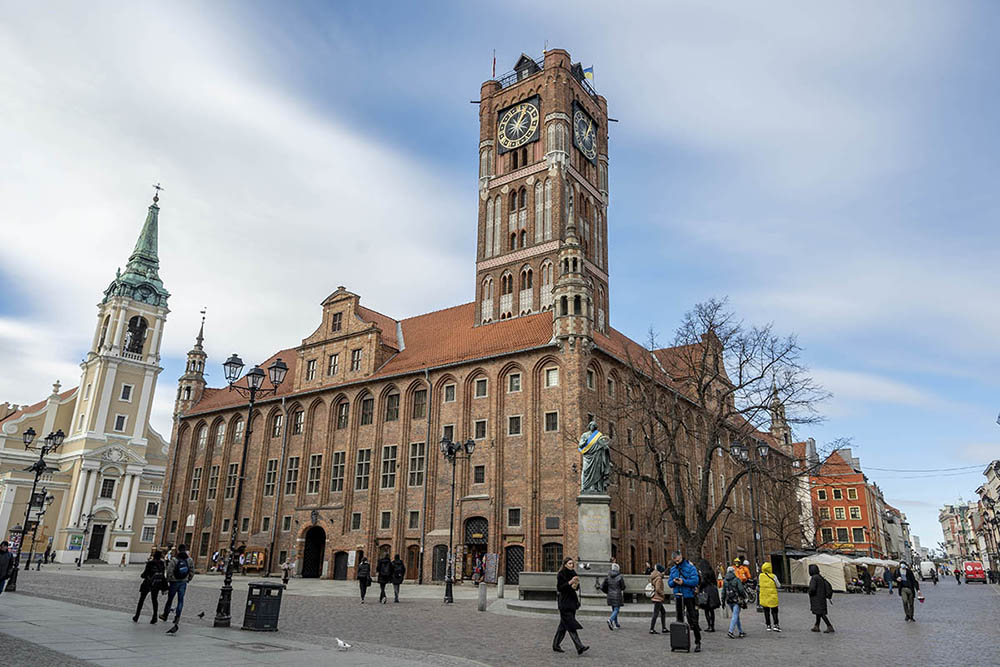 Why is Toruń a UNESCO World Heritage site?
Toruń preserves "an exceptionally complete picture of the medieval way of life," according to its UNESCO listing. Its spatial layout including two towns and a castle is unique and is a great base for research on medieval urban development. It's also authentic and intact since the Middle Ages.
What can you expect on a visit to Toruń?
For me, Toruń is one of the most interesting and beautiful cities to visit in Poland. It is a stunning city with a huge amount of various attractions. If you arrive to Toruń, you will not only see well-preserved medieval architecture, like a leaning tower, but also get to know a lot of fascinating history.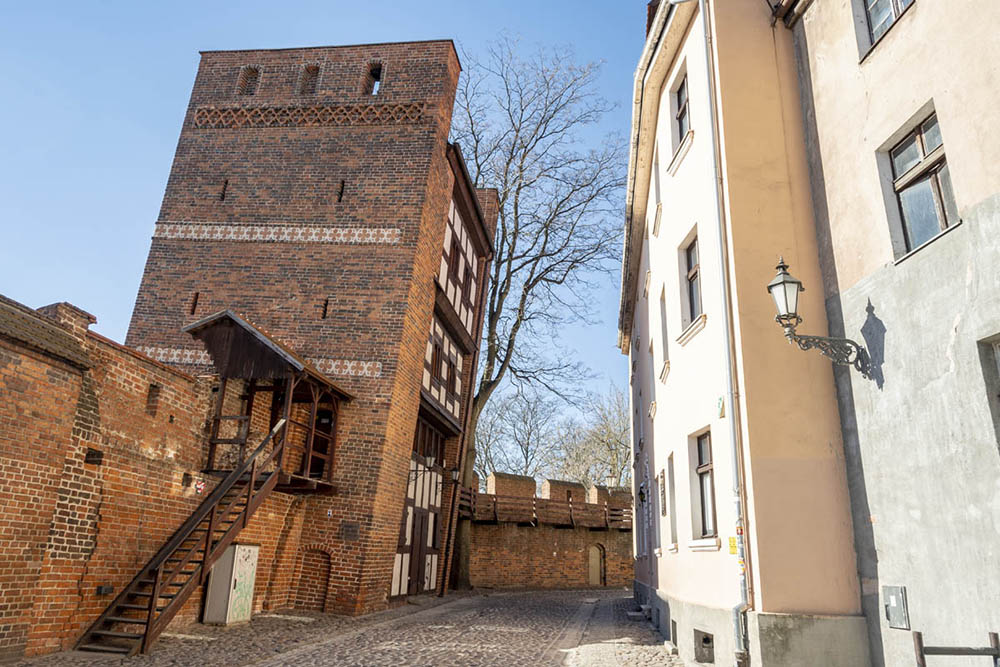 First of all, Toruń is famous for being the hometown of Nicolaus Copernicus. He spent his childhood and adolescence there and you can visit his home (now turned into an interactive museum) as well as the church where he was baptized. There is also a planetarium with interesting shows about the cosmos and a monument to Nicolaus Copernicus on the Main Square in the Old Town.
Another interesting part is tracking the signs of the Hanseatic League and gingerbread. Because Toruń was a big trading center, it had access to products unavailable in other parts of Poland and Europe. This included spices like cardamom, cinnamon, nutmeg, and cloves. Local bakers in Toruń used them to bake gingerbread. Currently, you can visit two museums of gingerbread – one with classic displays and the other one with interactive workshops. And of course, eat those tasty cookies in every coffee shop!
And that's not all – in the nineteenth century, Toruń had one of the largest fortification systems in today's Poland, defending the then eastern border of Prussia. About 150 defensive structures have survived to this day. Many of them are deteriorating, but it is still interesting to trace the signs of this part of Toruń's history.
Is the Medieval Town of Toruń worth visiting?
Yes! As I mentioned above, I think Toruń is one of the most beautiful cities to visit in Poland with a lot of historical background, and personally, I like it even more than Krakow. I recommend it to every tourist visiting Poland. You will need at least two days to get to know the Medieval Town and visit the most interesting museums.
Use the map below to compare accommodations in Old Town Toruń.
What sorts of travelers would like the Medieval Town of Toruń?
Nearly all travelers will find something interesting in the Medieval Town of Toruń. It will be especially interesting for those fascinated by history and architecture, those loving city breaks and narrow, cobbled streets, and those who want to learn more about Nicolaus Copernicus. There are a lot of great attractions (museums) for families with kids, too.
But even if that does not sound like you, I bet you will love a tasty piece of fresh gingerbread! 🙂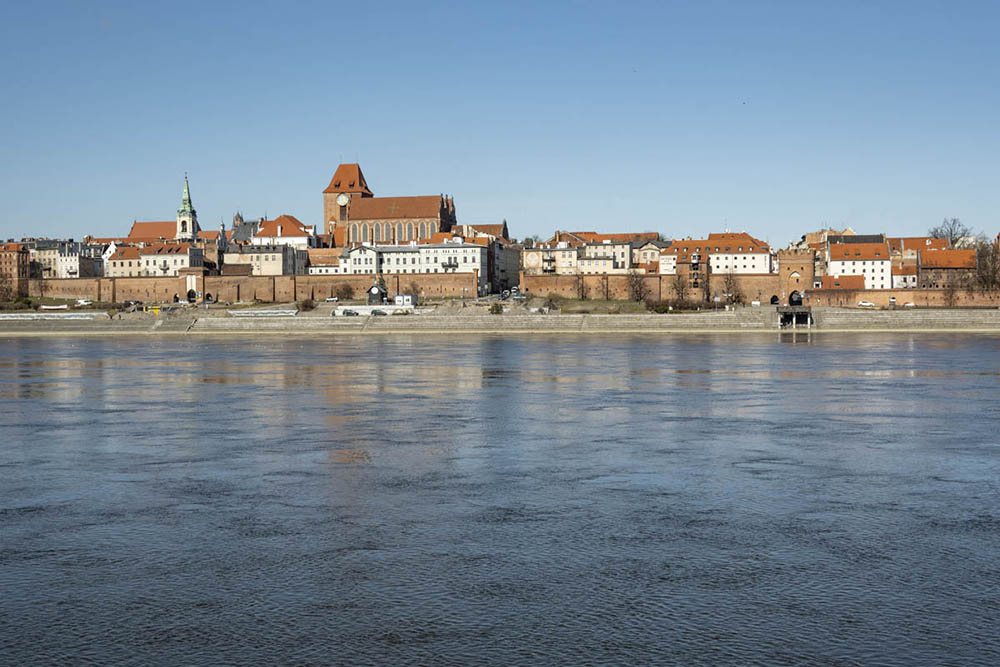 Tips for visiting Toruń
Toruń gets crowded in summer, so the best time to visit is spring (March-May) or autumn (September-October). Some museums require booking in advance, so make sure to check that. Most attractions are within walking distance so make sure to take comfortable shoes!
Consider taking a walking tour of Toruń so you can understand the history more completely. Click on the image below for some options:
Where is Toruń?
The Medieval Town of Toruń is located in the city of Toruń, in the "kujawsko-pomorskie" region of Poland. It is about 150 km (93 miles) south of Gdańsk (2 hours by car) and 200 km (124 miles) northeast of Warsaw (3 hours by car). If you decide to go to Toruń by car, you will most probably need to leave it outside of the Medieval Town. Most parking spaces in the city center are paid during workdays.
The best way to get to Toruń is by train. It is well connected with most major cities in Poland and it takes about 3 hours from Warsaw. You will need a 30-minute walk from the train station to the Medieval Town.
Another option is to take a tour from Warsaw or Gdansk that includes transportation. From Warsaw you can take a private tour or a small-group tour. From Gdansk you could also take a private tour to Toruń.
For more information about the Medieval Town of Toruń, see the city's official website.
Text and photos provided by Dorota of Weekendowka. Dorota has travelled and volunteered on three continents but she loves exploring her motherland, Poland, too. She focuses her blog (in Polish language) on weekend trips in Poland to make it easier for others to explore her lovely country.
Have you been to Toruń and visited any of the elements of this UNESCO site? If so, do you have any additional information or advice about it? Please add your comments below!