Historic Centre of Kraków
By Zoe
What is the Historic Centre of Kraków?
Kraków is a beautiful city in the south of Poland. Easily reachable with public transportation or walking, the center is filled with local restaurants, boutiques and iconic buildings. The historical aspect is one of the most important factors for Krakow, with Europe's largest market square and also the 14th-century fortifications surrounding the city.
Disclosure: This article contains affiliate links. Making a purchase through an affiliate link will mean a small commission for this website. This will not affect your price.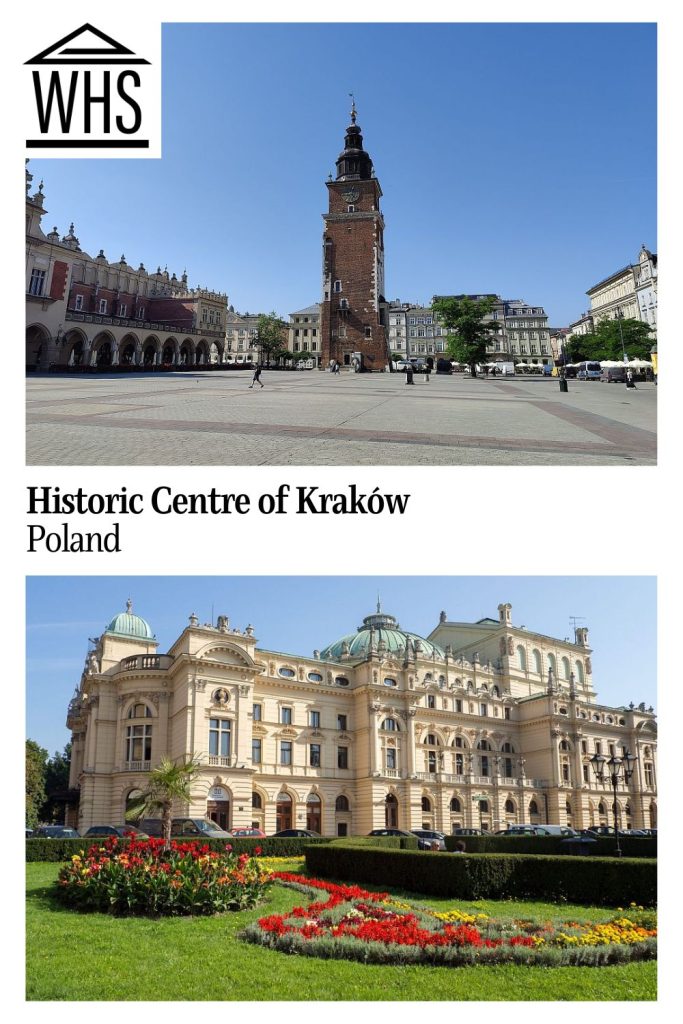 Why is Kraków a UNESCO World Heritage site?
Kraków was once the capital of Poland. Its importance to UNESCO is based on the density of important buildings from many periods and its original urban layout. According to UNESCO, Kraków is "one of the most outstanding examples of European urban planning, characterised by the harmonious development and accumulation of features representing all architectural styles from the early Romanesque to the Modernist periods." One famous spot in the historic centre of Krakow is Wawel Hill, which is the "​​former royal residence and necropolis attesting to the dynastic and political links of medieval and early modern Europe".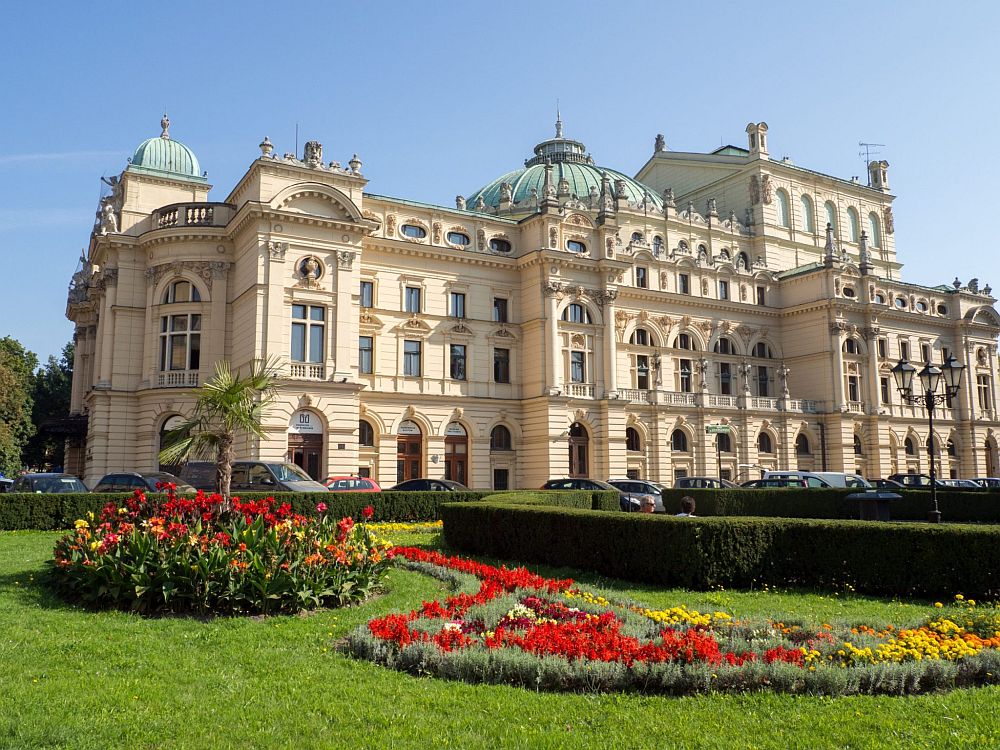 What can you expect on a visit to Kraków?
On my own personal visit, I started my day with a local walking tour to experience the city from a local perspective. The tour started at the historical centre of Kraków: the market square. After three hours it ended at Wawel Hill and the former royal residence.
The city has a lot of charm and it's very interesting to learn about what life was like in this once very important city. Learn about its medieval history at the Rynek Underground Museum, under the Cloth Hall on the main market square. The city also has many stories (for adults and children), such as the one about a fire-breathing dragon that would terrorize the local villages and eat young daughters while destroying their houses.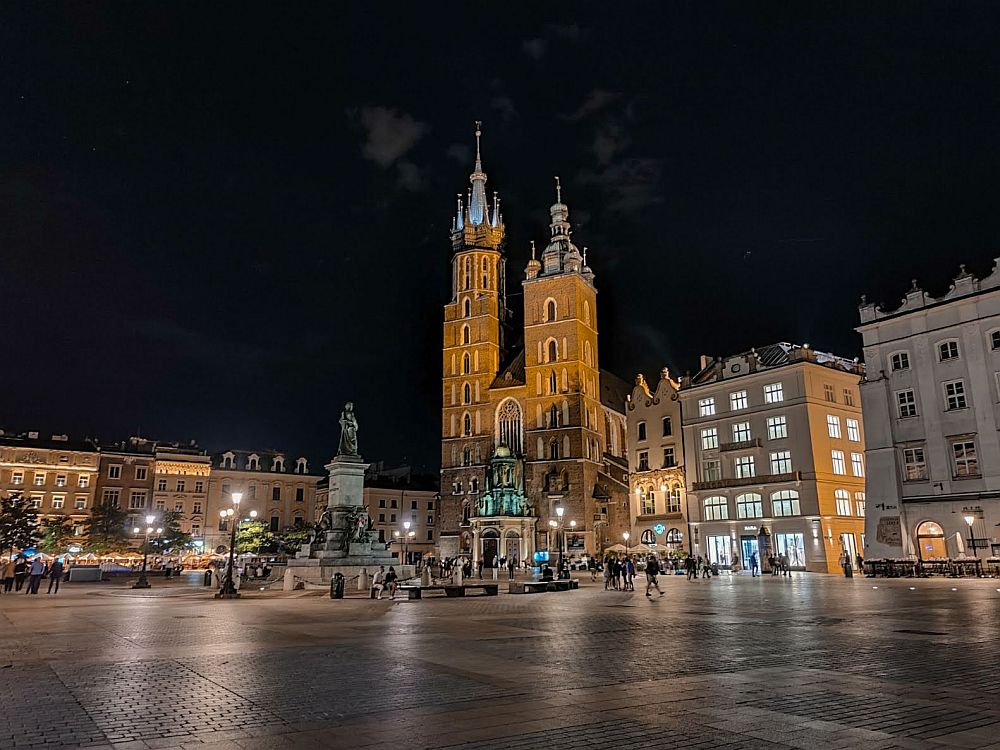 Is Kraków worth visiting?
Krakow is definitely worth visiting as one of the prettiest cities in Poland, with the highlight being the historical centre. Stay in a hotel in the centre. For a day trip, spend at least two hours exploring, preferably with a walking tour or self-guided tour to see the highlights.
Stay a few days! Use the map below to book accommodations:
What sorts of travelers would like Kraków?
To focus on the historical centre of Kraków, it's very interesting for anyone above the age of about 14 years old. There are some really interesting mythologies for the younger generation, while adults can take in more of the political and royal history. Krakow itself is a lively city all year round, but quite crowded in the summer.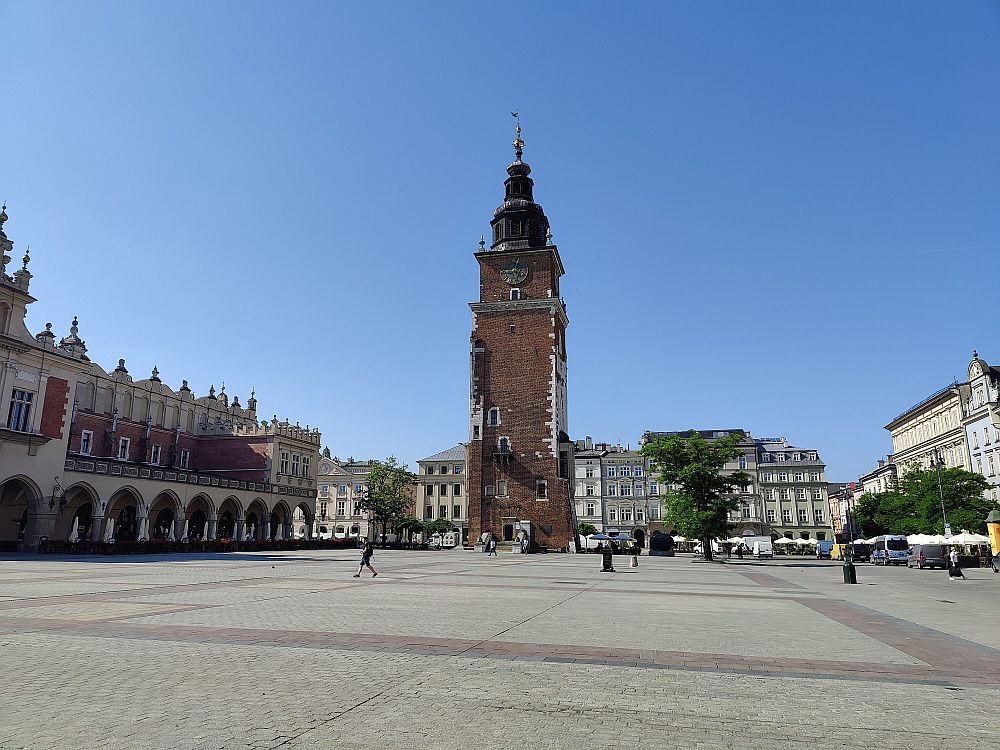 Tips for visiting Kraków
Join an early morning walking tour on your first day for a peaceful tour while people are still waking up.
Wear suitable shoes for walking around the historical centre, since there is a lot to explore and pathways are uneven with the cobblestones.
Take time to sit and relax at a local restaurant, park or café to enjoy Krakow and take it all in.
Climb the Town Hall Tower on the market square for beautiful city views.
Where is Kraków?
Kraków is in the south of Poland. It is reachable by bus or train in 3-4 hours from Wrocław or Warsaw. The old part of Kraków is about a 20-minute walk from the main train station, or you can take the bus. Kraków has lots of pedestrian-only streets, so if walking is not an easy option, take an Uber or taxi to the closest street.
For more information about the Historic Centre of Kraków, see VisitKrakow.
Text and photos by Zoe from Together In Transit.
Have you been to Kraków? If so, do you have any additional information or advice about this UNESCO World Heritage site? Please add your comments below!