By Zoe
What is Itchan Kala?
Itchan Kala is the walled old city of Khiva in Uzbekistan. Within the city are various minarets, madrassahs, mausoleums and markets.
Although construction is thought to have started on what is the current city in the 10th century, most of the site was built in the 18th and 19th centuries. The architecture is synonymous with Central Asian and Islamic styles, with blue-tiled decorations on buildings.
The whole site has been well-preserved and appropriately restored over the years to retain its authenticity. You really will feel like you're walking in the footsteps of history.
Disclosure: This article contains affiliate links. Making a purchase through an affiliate link will mean a small commission for this website. This will not affect your price.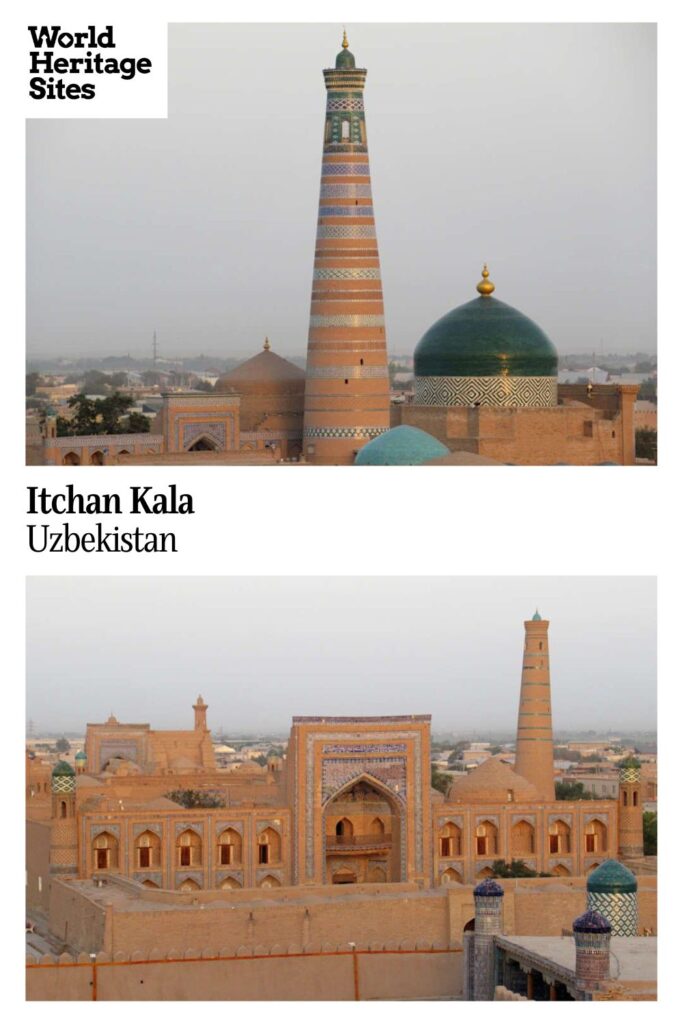 Why is Itchan Kala a UNESCO World Heritage site?
Khiva is a city of historical importance. It was a key crossroad on the Silk Road connecting Asia with Europe. Additionally, the city has been a centre of education, science and culture for many years.
Itchan Kala itself has been recognised as a UNESCO World Heritage site because the monuments and buildings represent well the Islamic architecture of Central Asia: "Several monuments of Itchan Kala constitute remarkable and unique types of architectural ensembles, built according to the ancient traditions of Central Asia, which illustrate the development of Islamic architecture between the 14th to the 19th century."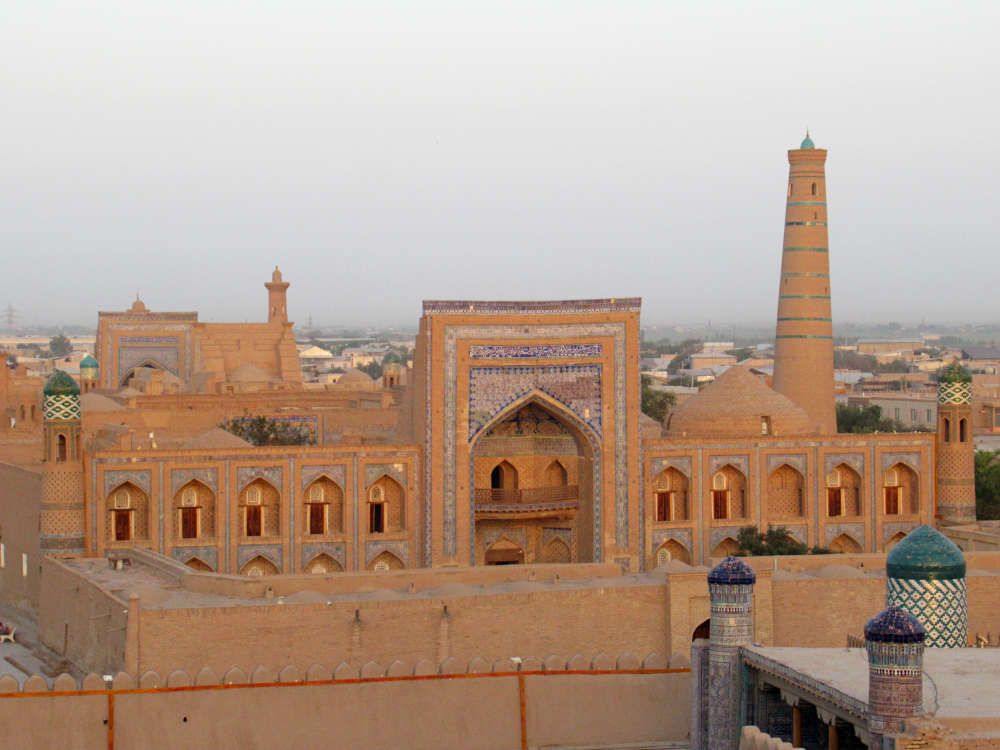 What can you expect on a visit to Itchan Kala?
Prepare to be impressed. This is more than just a heritage site; it is a living and breathing destination.
You can stay in hotels inside the city walls, eat in restaurants in Madrassahs or on rooftops and enjoy the sunset from the walls or fortress tower. There are market traders at every turn with cafes in quiet corners to rest a little.
Book accommodations in Itchan Kala.
The detail and intricacy of the 51 monumental buildings are breathtaking and the designs are beautiful. See, for example, the Djuma Mosque with its covered courtyard and 212 columns. You can stand in the shadow of the towering minaret, almost 60 metres tall. Or, see what could have been at the Kalta Minor Minaret, for which construction was never completed, although you can tell from the width of its base how large it was going to be compared to others.
Be sure to wander all the small streets and alleys as there's something around every corner. A map is also useful to double check you haven't missed anywhere, but be warned, it is maze-like.
Sign up for a walking tour of Itchan Kala.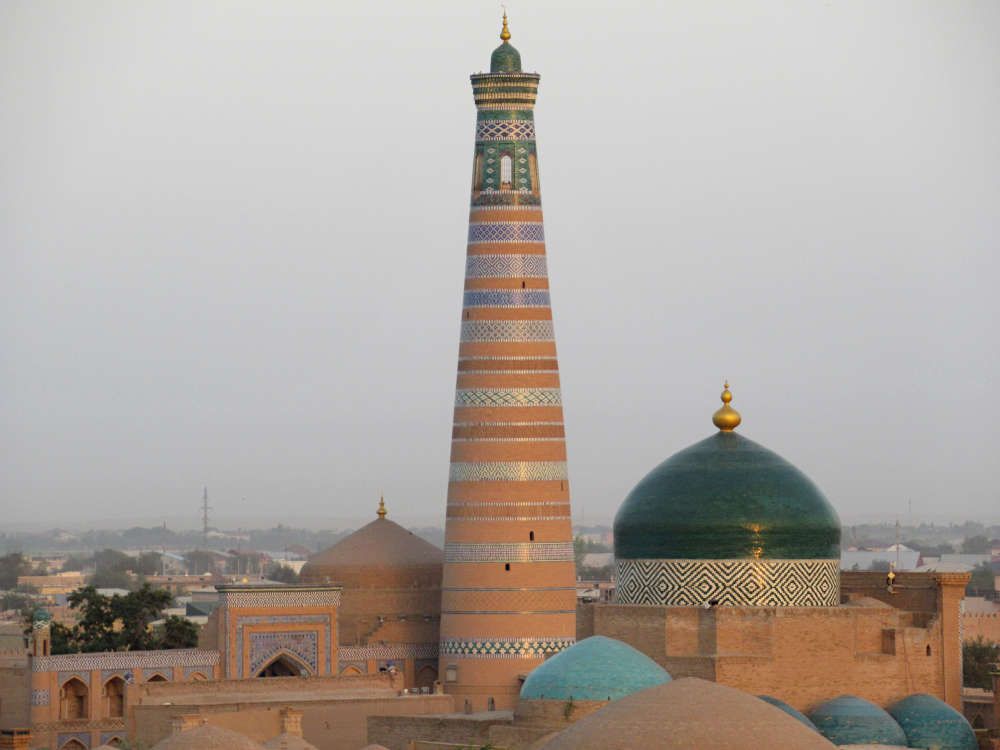 Is Itchan Kala worth visiting?
Yes, it's one of the best whole complexes showcasing Central Asian architecture and housing a history spanning hundreds of years. Even in a region that's full of beautiful buildings, Itchan Kala is still unique and impressive.
For many people visiting Uzbekistan, you'll likely have visited Bukhara and/or Samarkand first. Both are also home to stunning Islamic and Central Asian architecture. But neither has anything to the scale of Itchan Kala. It's well worth a trip when you're in the country.
Given the distance you'll have travelled to get here, it's worth spending one full day (two nights) inside the city. If you have more time in your itinerary, two days is more than enough to see everything at a more leisurely pace.
Book accommodations in Itchan Kala. Use the map function to make sure the hotel you choose is in or near Itchan Kala, the old city.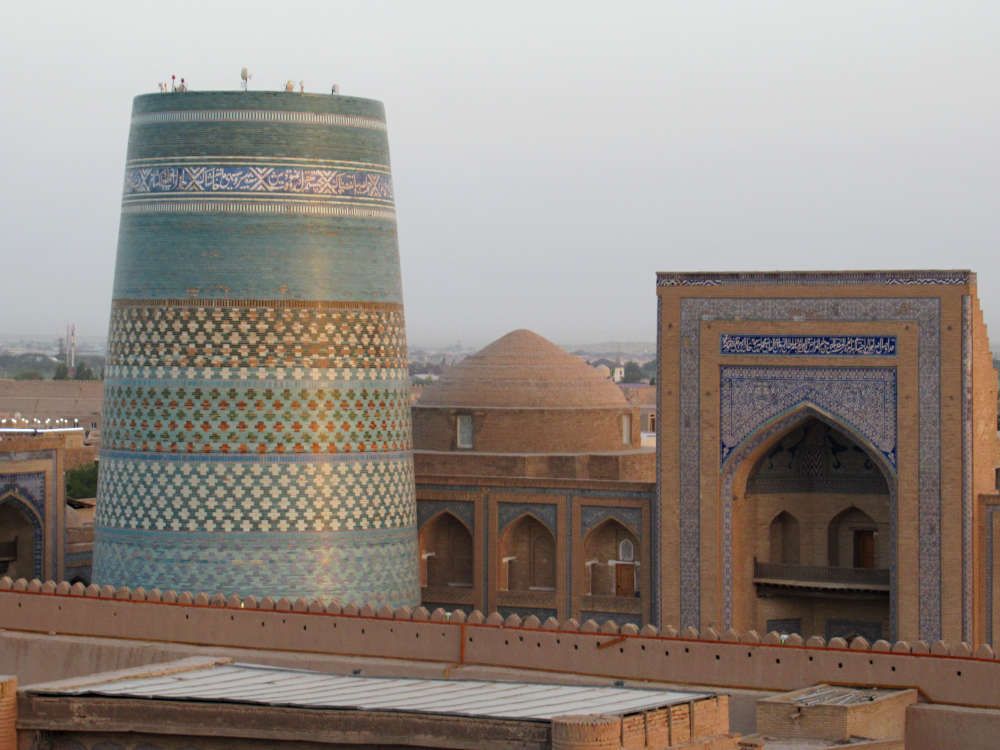 What sort of travelers would like Itchan Kala?
Unsurprisingly, Uzbekistan doesn't attract many casual holidaymakers. Rather, international visitors who make the trip here are usually after adventure rather than relaxation. If you love history or beautiful buildings and don't mind travelling in Central Asia, where you probably don't speak the language, a trip to Itchan Kala is for you.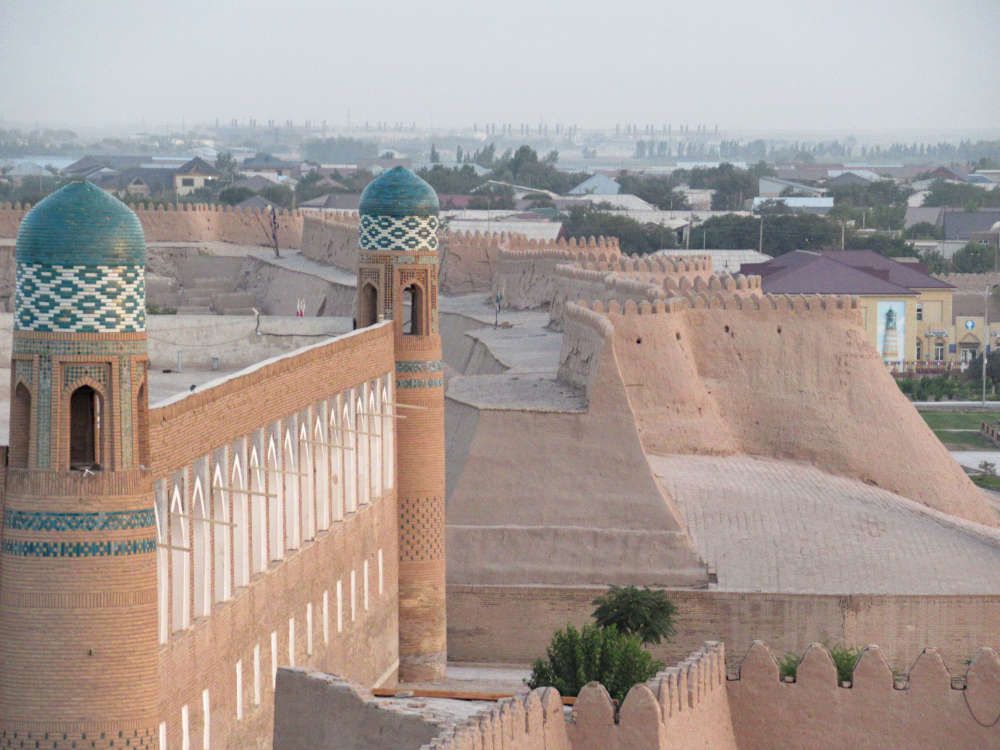 Tips for visiting Itchan Kala
The two main aspects to consider are what you wear and what the weather's like.
Uzbekistan is a secular country, meaning religion is considered separate from the state. So there isn't a legal or moral dress code in the country. That said, the people there dress fairly conservatively, so you should too. Shorts and dresses that come down to the knee, as well as tops that cover your shoulders, are best for men and women.
The weather in Uzbekistan is full of extremes. Bitterly cold winters with regular snowfall are expected between December and February, while the summer months of June, July and August often see temperatures above 40 Celsius/104 Fahrenheit.
The best time to visit Uzbekistan is in spring or autumn when the temperatures are pleasant and tourism levels aren't too high. If you do visit in the summer months, which are busy due to the peak holiday period around the world, head out early to avoid the heat of the day and the crowds.
If you're not comfortable traveling on your own in Uzbekistan, a number of these multi-day tours include a visit to Khiva/Itchan Kala.
Where is Itchan Kala?
Itchan Kala is located in the heart of Khiva, a city in the west of Uzbekistan. It's a large, walled city; you can't miss it.
The nearest city is Urgench, although this is off the tourist trail in the country. So, you'll likely be coming from Bukhara. The journey between the two cities takes around 6.5 hours by train. Or, from Samarkand, it's almost 11 hours. If Khiva is the end of your Uzbekistan travels, you can travel back to Tashkent on a 15.5-hour overnight train. It's better than a journey of the same duration by road. Khiva train station is a 5-minute taxi ride away from Itchan Kala or a 25-minute walk.
If you have a vehicle, it is possible to drive to Khiva. However, parking is only available outside of Itchan Kala. Aside from a few small roads used to access hotels, it's a car-free citadel.
For more information about Itchan Kala, its opening hours and admission fees, see its official website.
Text and photos provided by Zoe of zoegoesplaces.com, who spent the summer of 2022 backpacking around Uzbekistan, Kazakhstan and Kyrgyzstan.
Have you been to Itchan Kala? If so, do you have any additional information or advice about this UNESCO World Heritage site? Please add your comments below!