By Anjali Chawla
What is Humayun's Tomb?
Humayun's Tomb is the final resting place of the second Mughal Emperor, Nasiruddin Muhammad Humayun.
It's the first-ever garden tomb (that eventually became the typical feature of Mughal architecture) in India and is known to have inspired the construction of the iconic Taj Mahal.
Disclosure: This article contains affiliate links. Making a purchase through an affiliate link will mean a small commission for this website. This will not affect your price.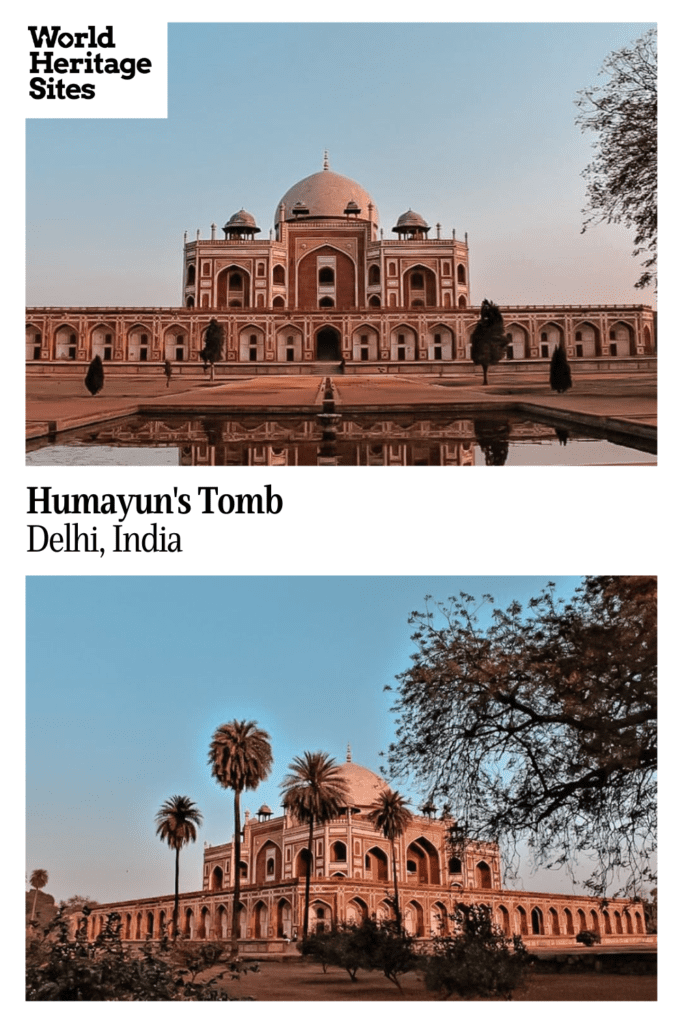 This historical jewel in Delhi was commissioned in 1570 by Humayun's first Persian wife, Bega Begam. A Persian architect, Mirak Mirza Ghiyas, and his son Sayyid Muhammad designed the mausoleum and thus, the monument showcases the blend of Mughal and Persian architecture.
Apart from Humayun, the tomb has 150 Mughal family members also buried here and is sometimes referred to as the Dormitory of the Mughals.
Humayun's Tomb stands within a complex where you can see many other beautiful gates, tombs, and mosques, the most notable and gorgeous being the Tomb of Isa Khan.
Why is Humayun's Tomb a UNESCO World Heritage Site?
Humayun's Tomb is a UNESCO World Heritage site because it proved to be a crucial turning point in the evolution of Mughal architecture.
According to UNESCO, "This tomb, built in 1570, is of particular cultural significance as it was the first garden tomb on the Indian subcontinent. It inspired several major architectural innovations, culminating in the construction of the Taj Mahal."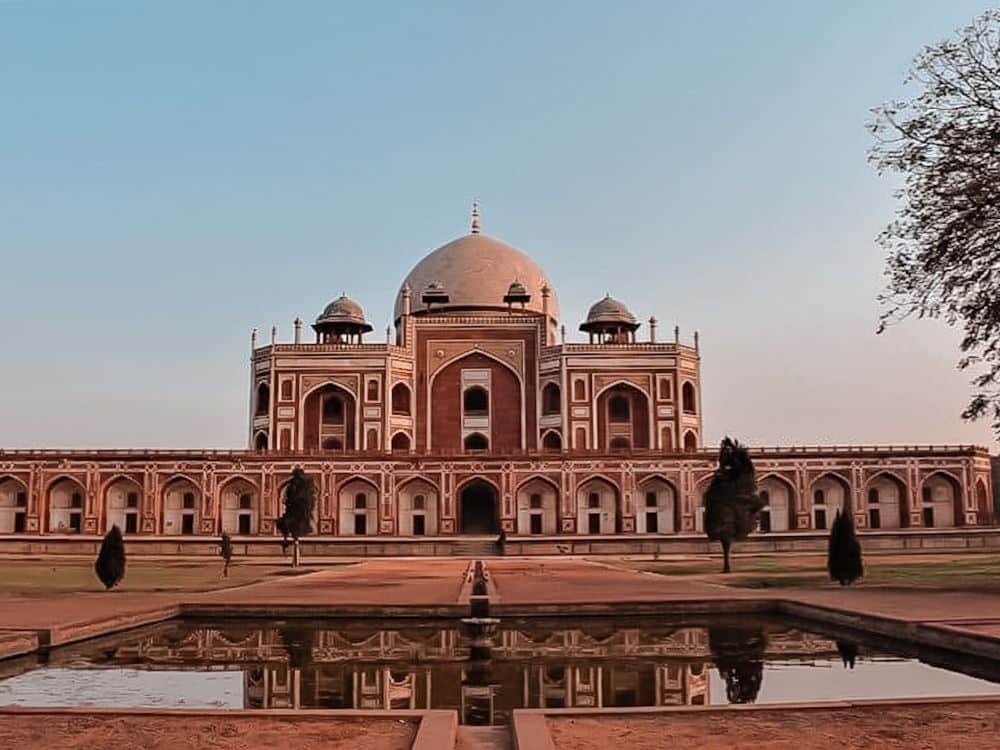 What can you expect on a visit to Humayun's Tomb?
You can expect to spend about two to three hours truly appreciating the architecture, taking in the beauty, and understanding the cultural and historical values of the Mughal era.
The monuments inside the complex have more to them than meets the eye, which is why hiring a local guide or taking a tour comes in handy.
Apart from Humayun's Tomb, other must-see sights inside the tomb complex are the tombs Nila Gumbad, the Tomb of Isa Khan, Bu Halima, Afsarwala, and Barber's Tomb. Also see the Arab Serai, a caravanserai (inn) with a monumental gateway.
The tomb is one of the most instagrammable places in Delhi, so expect to see a lot of professional photographers struggling to get that perfect shot.
You'll enjoy the tranquility and quietness of its lush gardens and the iconic Mughal Char Bagh gardens encompassing the tomb. It's rare that you find such peace in the heart of the bustling city.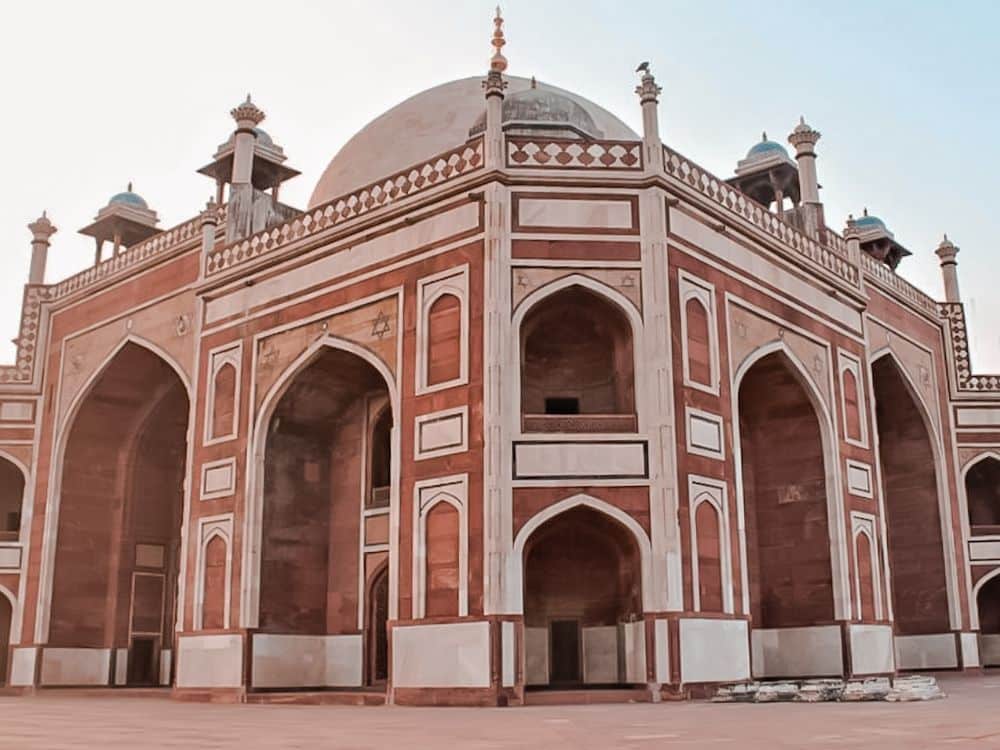 Is Humayun's Tomb worth visiting?
Certainly. No two ways about it. Your visit to Delhi is incomplete without visiting Humayun's Tomb. It's a beautiful place with great cultural and historical significance and the finest example of Mughal architecture in India.
I was flabbergasted the first time I witnessed this red-and-white beauty. I could see why it's listed as a UNESCO World Heritage Site. Well-deserved!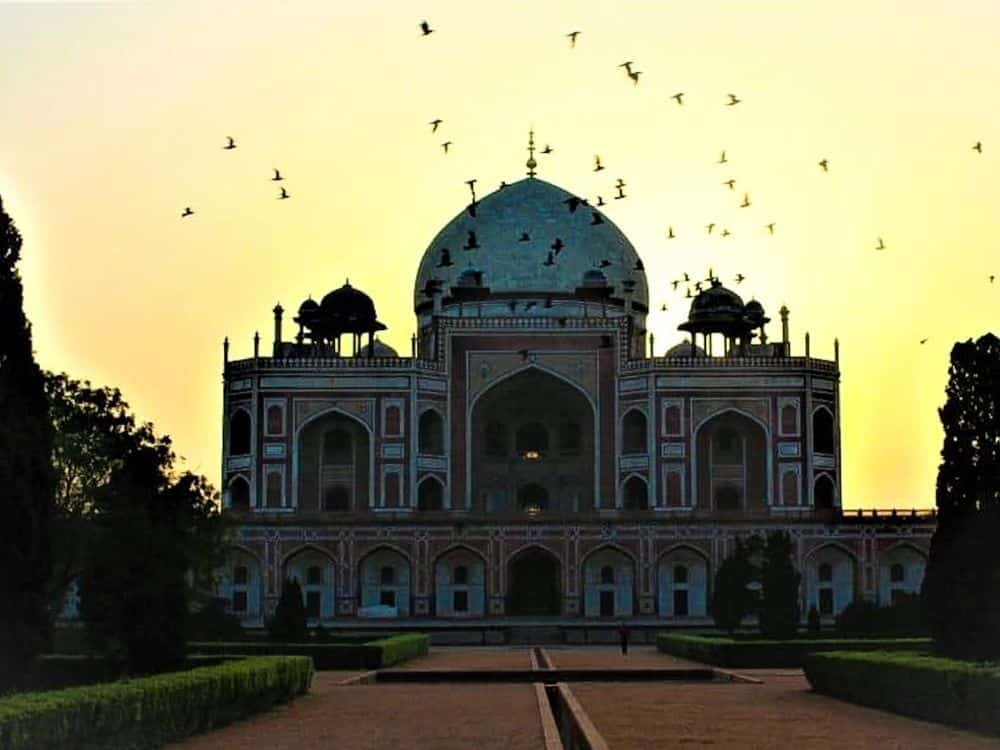 What sorts of travelers would like Humayun's Tomb?
Humayun's Tomb is for everyone no matter what your travel style is. You'd love it more if you appreciate art, architecture, history, culture, and photography.
In fact, it's a great attraction for family travelers. I love taking my daughter to places like these where history comes alive. Kids learn more from visiting historical places than in a history class.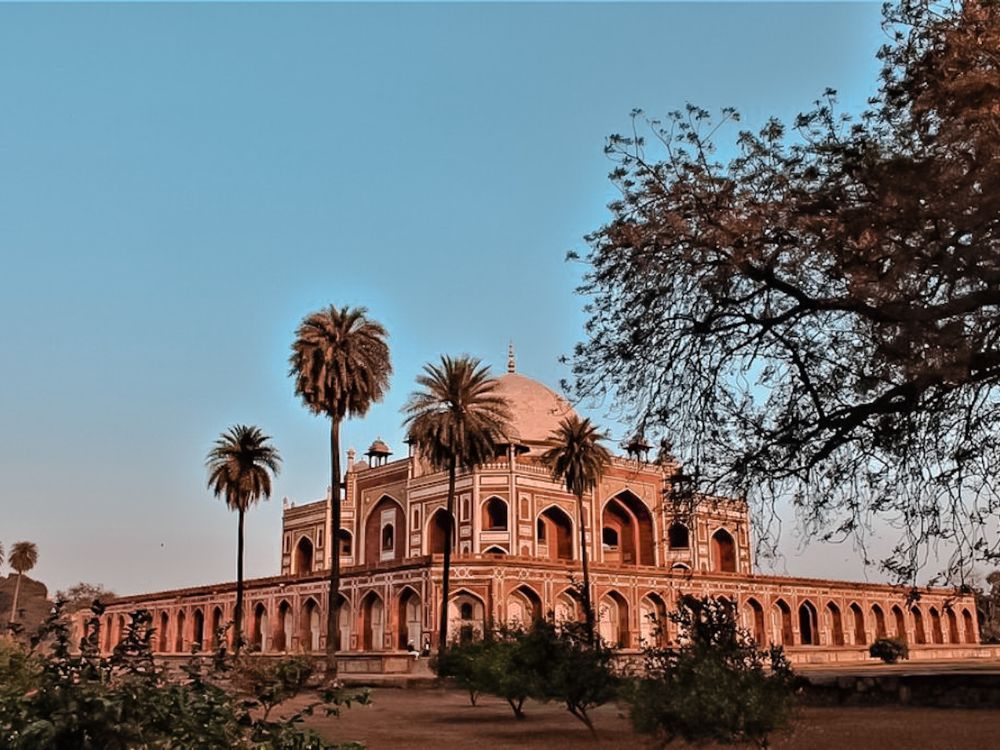 Tips for visiting Humayun's Tomb
Plan your visit during the months of January, February, or March. The weather in Delhi is perfect for exploration during these months. Early morning (sunrise) and late evening (sunset) are the best times to click on the beauty of Humayun's Tomb.
If you want to avoid the tourist crowds, get there as soon as the mausoleum opens.
Whatever time of the year you visit, make sure to carry a bottle of water at all times.
If you can spare some time, you can visit the nearby famous attractions like Hazrat Nizamuddin Auliya Dargah, a shrine devoted to the famous Sufi saint, Nizamuddin Auliya; and Sunder Nursery, the first botanical garden in Delhi. If you happen to visit on Thursday, you must take out time to enjoy the famous qawwali (Sufi music) night at the dargah (tomb).
Find your hotel in Delhi by clicking on the map below:
Where is Humayun's Tomb?
Humayun's Tomb is located on Mathura Road in Nizamuddin East, a residential neighborhood in South East Delhi.
You can easily reach it from anywhere in Delhi by metro, bus, taxi, or autorickshaw. Uber and Ola are also readily available.
JLN Stadium is the nearest metro station. Dargah H. Nizamuddin is the nearest bus station.
If you are coming by car, paid parking is available 50 meters from the entrance.
For more information about Humayun's Tomb, its opening hours, and admission fees, check Delhi Tourism's official website.
Text and photos provided by Anjali Chawla from Travel Melodies. Anjali is an insatiable traveler who aspires to visit all 195 countries with her family. Antarctica remains her dream destination. She aspires to inspire people to travel more and better. You can follow her on Pinterest or Instagram for more travel inspiration.
Have you been to Humayun's Tomb? If so, do you have any additional information or advice about this UNESCO World Heritage site? Please add your comments below!