By Milet Miranda
What is Ephesus?
Ephesus was an ancient port city located on the western shore of Asia Minor, which is now modern-day Türkiye. Excavations over the past 150 years have revealed impressive ruins from the Hellenistic period to the Roman Imperial period. It was once the largest metropolis of Asia Minor, the most important trading center in the Mediterranean and today, Ephesus is the most famous tourism attraction in Türkiye.
Disclosure: This article contains affiliate links. Making a purchase through an affiliate link will mean a small commission for this website. This will not affect your price.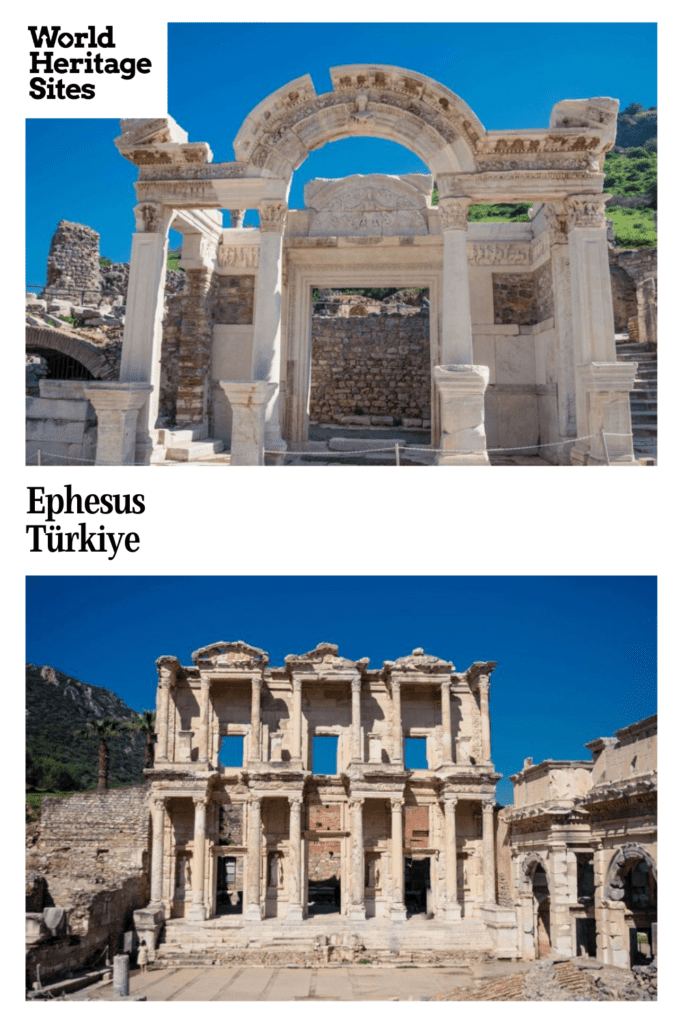 Why is Ephesus Archaeological Site a UNESCO World Heritage site?
According to UNESCO's description, "Ephesus is an exceptional testimony to the cultural traditions of the Hellenistic, Roman Imperial and early Christian periods as reflected in the monuments in the centre of the Ancient City and Ayasuluk." The Roman empire is reflected in a number of buildings like the Library of Celsus, Hadrian's Temple, the Serapeion and Terrace House 2, which is important in that it shows how the upper classes of the Roman empire lived.
It's also an excellent example of a Roman port city that changed over time due to environmental factors.
Ruins of early Christian structures (such as the Basilica of St. John and the Church of Mary) testify to the importance of the city in spreading Christianity throughout the Roman empire.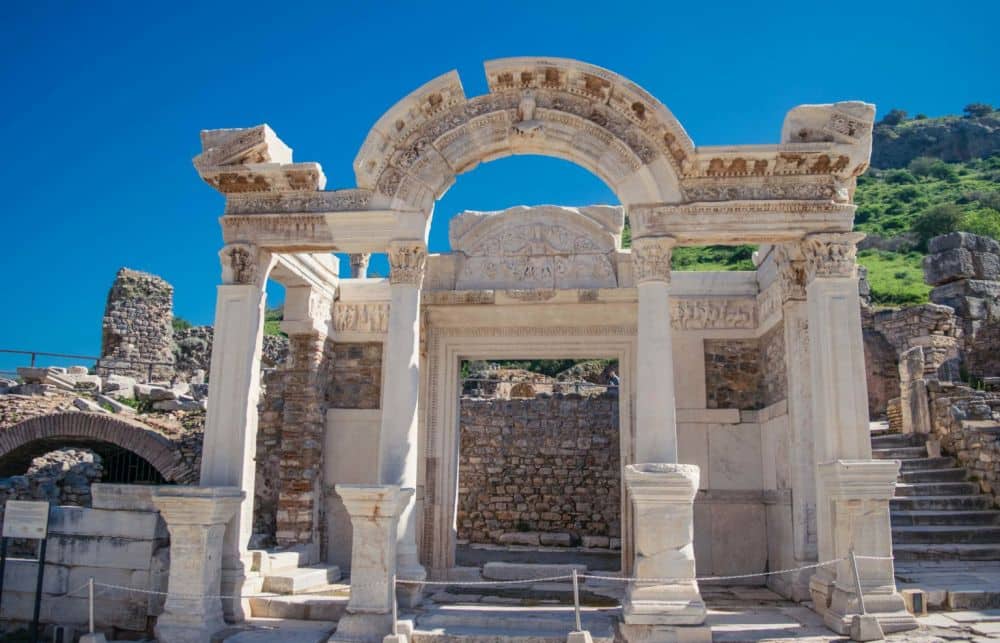 What can you expect on a visit to Ephesus?
A day trip to Ephesus is enough to see some of the best-preserved Roman ruins in Türkiye. Some of the most impressive sites include the Library of Celsus, Curetes Street, the Grand Theater, and the Temple of Hadrian. Wander off Ephesus' main thoroughfares and take the time to stroll through the side alleys. These alleys are paved with colorful mosaic tiles which are a testament to the incredible craftsmanship in ancient times.
About five kilometres (three miles) from the Upper Gate entrance of Ephesus Archeological Site, you will find the House of the Virgin Mary, which drew Christian pilgrims starting in the 5th century. It is believed that the house was the last home of the Virgin Mary and the place where she spent her last days until her death.
Ephesus is also the site of the Temple of Artemis, which was a place of worship to the Greek goddess Artemis. According to historical records, it was about three to four times bigger than the Parthenon in Athens, Greece. Today, all that remains are many fragments, and a single column which gives a nostalgic atmosphere to the site that was once one of the "Seven Wonders of the World."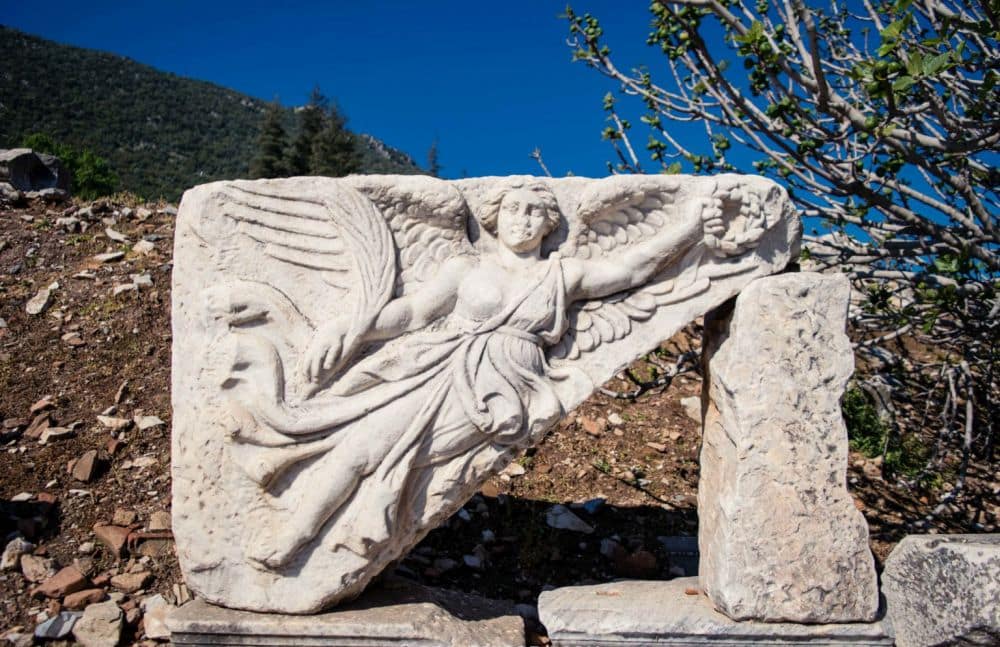 Is Ephesus worth visiting?
Ephesus Archaeological Site was one of the largest and most important cities in the ancient world and is 100% worth a visit. Thankfully, it is possible to visit Ephesus as a day trip from Kusadasi, Selcuk or Pamukkale for those short on time. It is often offered as an excursion on cruises in the area.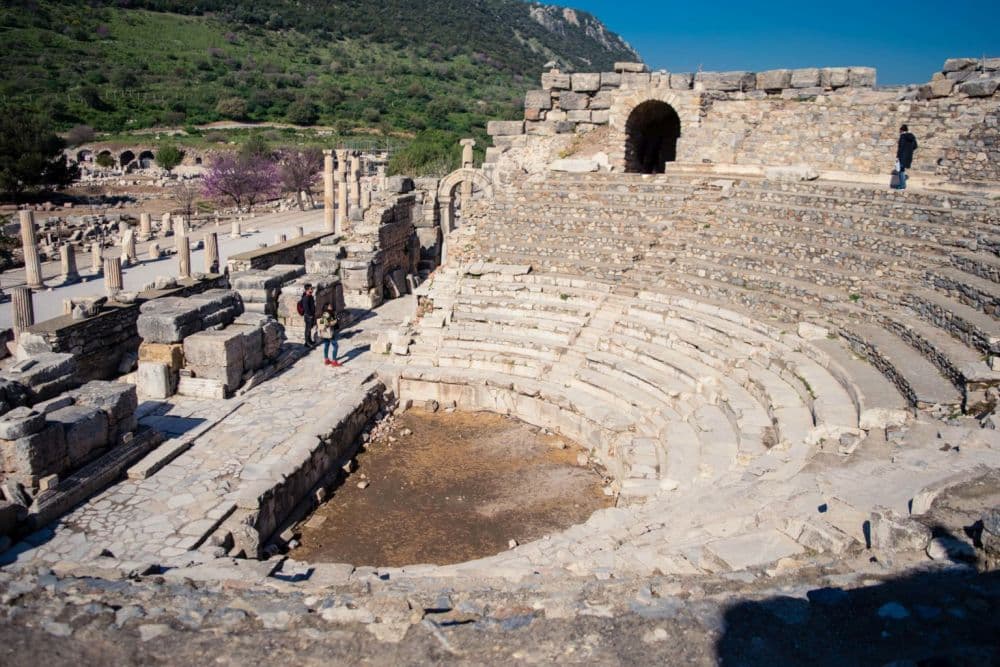 What sorts of travelers would like Ephesus?
Ephesus can be enjoyed by visitors of all ages. It is a treasure trove for history enthusiasts and casual travelers. Whether you are fascinated with the ancient world, the Greeks, or the Roman Imperial period, Ephesus has a lot to offer.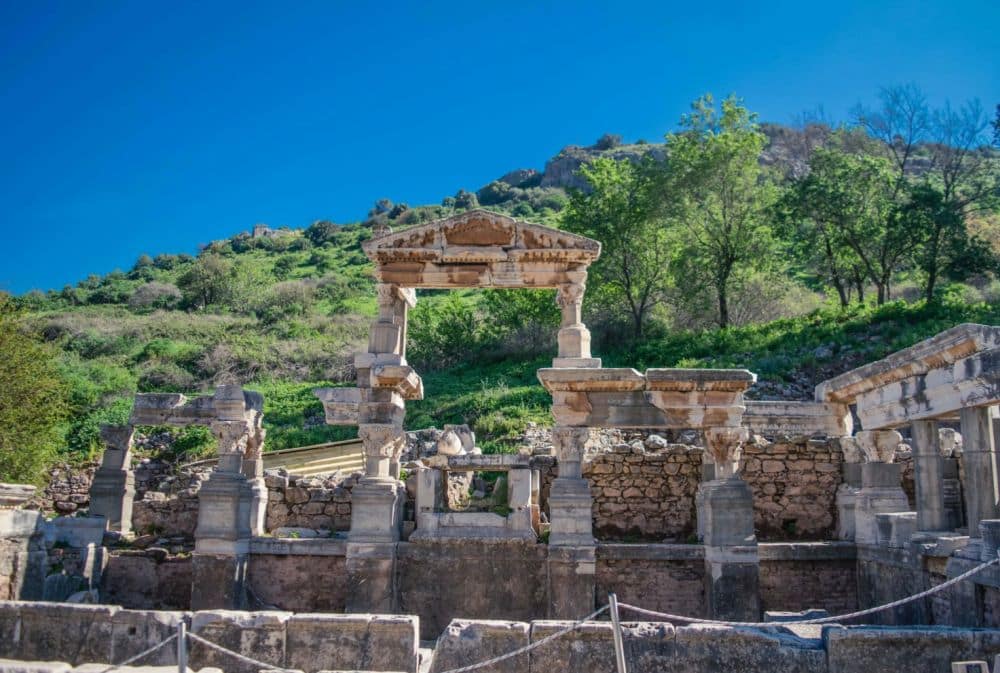 Tips for visiting Ephesus
For independent travelers, staying in the town of Selçuk is recommended.
Book your accommodation in Selçuk.
If you are staying in Kusadasi, Pamukkale or Fethiye, your hotel receptionist should be able to help in arranging a trip to Ephesus. You can also book a day tour from Izmir, Kusadasi or Marmaris to Ephesus in advance online.
Ephesus Archaeological Site can be explored in 2-3 hours, depending on your pace. I highly recommend allotting one whole day so you can appreciate it more. If you are visiting during the summer months, make sure to visit the site first thing in the morning. Wear comfortable shoes and bring water for hydration. Most tourists start at the southern (upper) entrance so they can walk downhill.
If you plan to visit several museums and archaeological sites in the Aegean region, it may be worth buying the Aegean Museum Pass. This provides 7-day access to sites around the Aegean. Some of the sites you can visit with this pass are as follows:
Ephesus Archaeological Site (including Ephesus Museum and Ephesus Terrace Houses)
Hieropolis / Pamukkale
Laodicea
Bergama Acropolis
Kayakoy
Fethiye Rock Tombs
Museum of Underwater Archaeology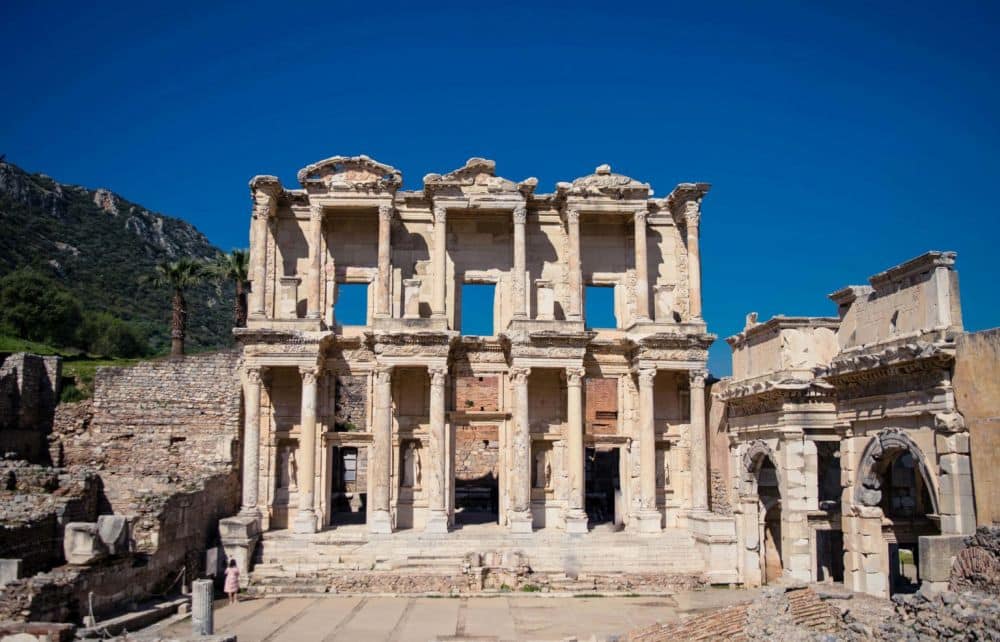 Where is Ephesus?
Ephesus is in modern-day Türkiye's Central Aegean region, near the beautiful town of Selçuk.
By car: Selçuk is about a 60-minute drive from Izmir, which is the country's third largest city. Alternatively, it is 9 hours from Istanbul.
By public transportation: From Istanbul, you can reach Ephesus by taking a one-hour flight to Izmir, then an hour and a half train ride to Selçuk. Ephesus Archaeological Site is located around 4 kilometers (2.5 miles) from Selçuk town. You can take a taxi, ride a shared minibus or just walk to get to the entrance.
For more information about Ephesus, its opening hours and admission fees, see its official website. Hours and admission information for the Ephesus Museum are here.
Text and photos provided by Milet Miranda, the outgoing introvert blogger at Project Gora travel blog. In her blog, she loves sharing about her favorite travel destinations and food discoveries with other curious travelers. Check out her website, Facebook, or Instagram to know more about her adventures.
Have you been to Ephesus Archeological Site in Turkey? If so, do you have any suggestions or comments that might be helpful to those planning their trip? Add a comment below!