By Brooke Thio
What is the Complex of Koguryo Tombs?
As the name suggests, the Complex of Koguryo Tombs is comprised of multiple tombs, all constructed in the time of Korea's Korguryo/Goguryeo kingdom between the 3rd century BC and 7th century AD. Each tomb comprises at least one large mound of earth, or tumulus, covering a stone burial chamber. Grander tombs, designed for the royal family and nobility, feature multiple stone chambers decorated with wall paintings.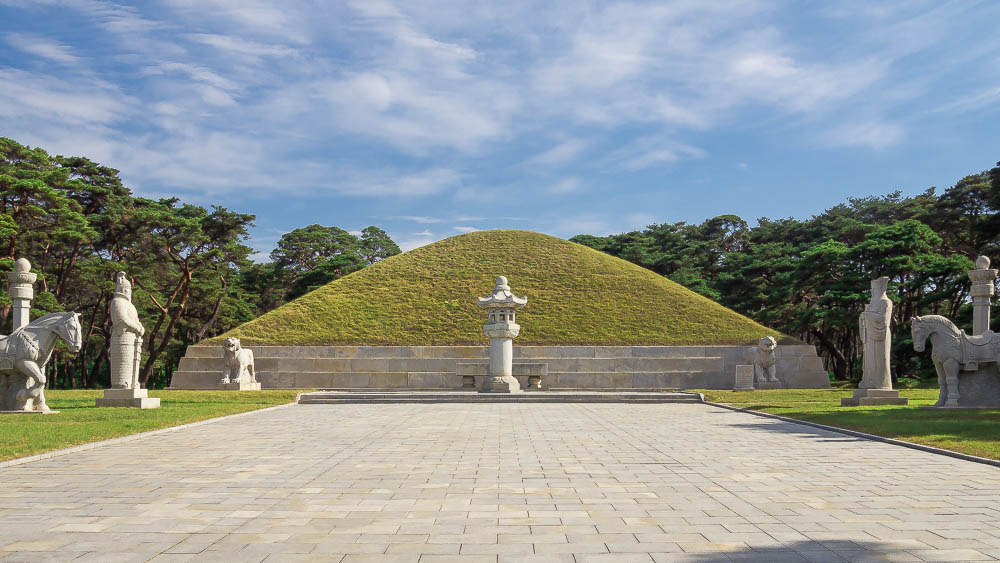 There are thousands of such tombs scattered across the northern Korean peninsula and northeast China, but the 63 tombs inscribed in this UNESCO listing are located around Pyongyang, which was the last capital of Gorguyeo. The most significant of these is the Tomb of King Tongmyong, the founder of the kingdom.
Why is the Complex of Korguryo Tombs a UNESCO World Heritage Site?
According to the UNESCO website, the Complex of Korguryo Tombs is "an exceptional testimony of the Koguryo culture, its burial customs as well as its daily life and beliefs." It is the brightly-colored wall paintings found in some of the tombs that make them so valuable, as they portray the ancient culture's "costumes, food, residential life and burial customs, as well as religious practices and imagery associated with Buddhism, Taoism and the Four Deities."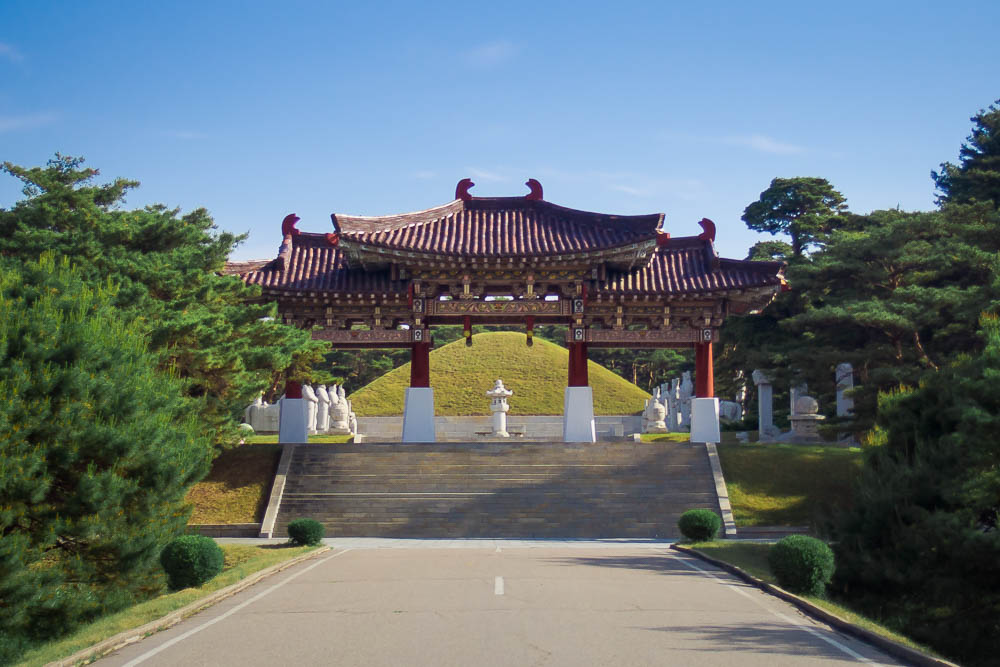 What can you expect on a visit to the tombs?
On a typical North Korean tour departing from Pyongyang, you will likely visit the Tomb of Kong Tongmyong. With tourism tightly controlled, the tranquility and integrity of the site is unparalleled. However, do note that this particular tomb, including the statues and stelae that line the spirit way, was reconstructed and thus looks very new.
There will be a guide onsite to explain the history and unique features of the tomb, likely in Korean, while your dedicated local guides serve as interpreters. As you walk around you may also catch a glimpse of other tumuli hidden among the trees; these are original (not reconstructed) tombs for other members of the royal family.
Alternatively, you may choose to visit the Kangso Three Tombs or Anak Tomb No. 3 if you are planning an independent tour in North Korea.
Is the complex worth visiting?
These tombs are the only remains of the Goguryeo kingdom, and are worth visiting if you're fascinated by the history of the Korean peninsula. They will offer some insight into the ancient kingdoms and their borders in contrast to modern-day China, North Korea, and South Korea.
However, because the burial chambers have been looted in the past and are now protected to prevent damage to their interiors, you may not get to see the magnificent wall paintings unless you arrange for a private tour and/or pay an additional viewing fee.
Tips for visiting the Complex of Korguryo Tombs
Wear comfortable, closed walking shoes.
Spring and summer are best for capturing the grass-covered tombs in their lush green hue, especially on a clear day.
Check your tour itinerary before booking your trip to make sure this site is included, as you likely won't be able to change your itinerary once you arrive in North Korea.
Be respectful; ask for permission before taking photos of resident monks or any other locals present.
Where is the Complex?
The tombs inscribed in the Complex of Koguryo Tombs are located around the capital city of Pyongyang, South Pyongan Province, and South Hwanghae Province.
Most of the tombs are around 30 minutes by car from Pyongyang, but all travel in North Korea must be organized as a government-regulated tour that includes transport, guides, and admission fees. There is no public transportation available to the tombs.
For more information about the Complex of Koguryo Tombs, see the UNESCO listing or Wikipedia page.
Text and photos provided by Brooke Thio of Roamscapes, a blog on culture and adventure for the wildly curious traveler. You can also follow her on Instagram and Facebook.
Have you been to the Koguryo Tombs? If so, do you have any additional information or advice about this UNESCO World Heritage site? Please add your comments below!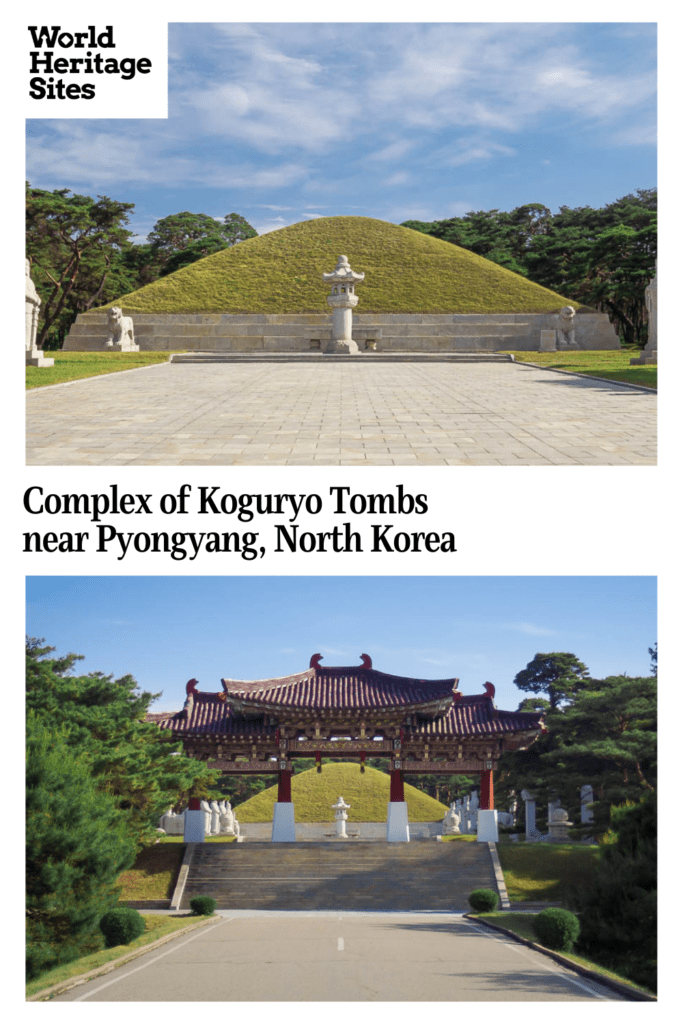 Disclosure: This article contains affiliate links. Making a purchase through an affiliate link will mean a small commission for this website. This will not affect your price.