Ancient Villages in Southern Anhui – Xidi and Hongcun
By De Wet and Jin
What are the ancient villages in Southern Anhui?
Anhui province, especially the area surrounding the Yellow Mountains, is home to some of the best-preserved ancient villages in China. The ancient villages of Xidi and Hongcun, dating back to the 14th century, are UNESCO recognized and the most popular with visitors.
Disclosure: This article contains affiliate links. Making a purchase through an affiliate link will mean a small commission for this website. This will not affect your price.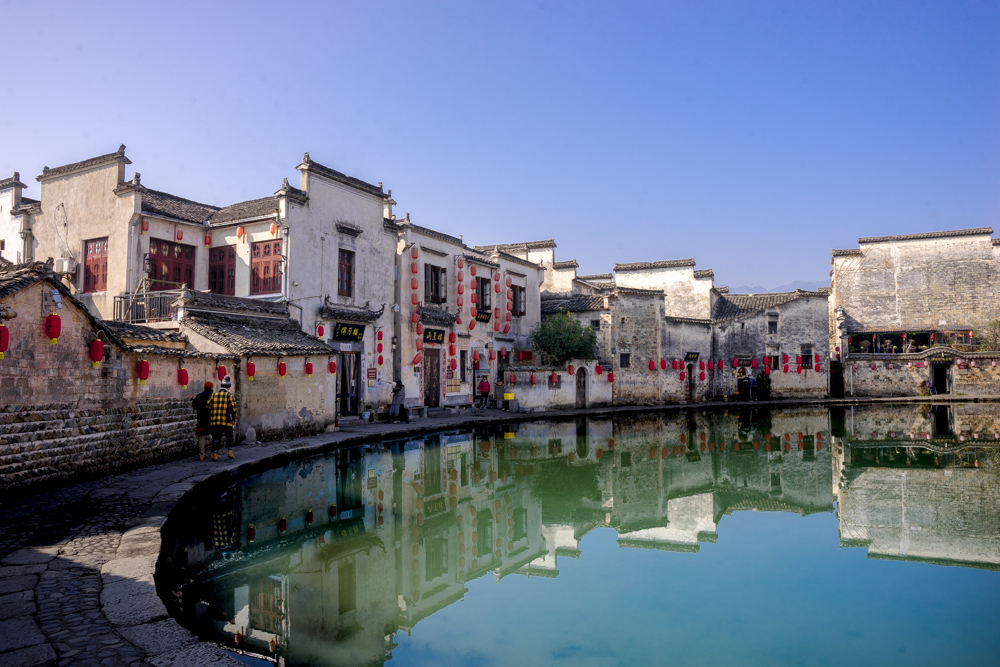 These two villages are comprised of a few hundred buildings each from the Ming and Qing dynasties and are excellent examples of typical Anhui-style architecture. Wealthy Hui merchants built these villages, and the design and organization of the buildings reflect the family and clan-based culture of that time.
The layout, decoration, and incorporation of water systems that went into the planning of the villages are of particular interest.
Why are Hongcun and Xidi a UNESCO World Heritage site?
These two villages are remarkably well-preserved and outstanding examples of hamlets and trading economies during the feudal period. According to UNESCO, "Hongcun and Xidi preserve to a remarkable extent the appearance of non-urban settlements of a type that largely disappeared or was transformed during the last century."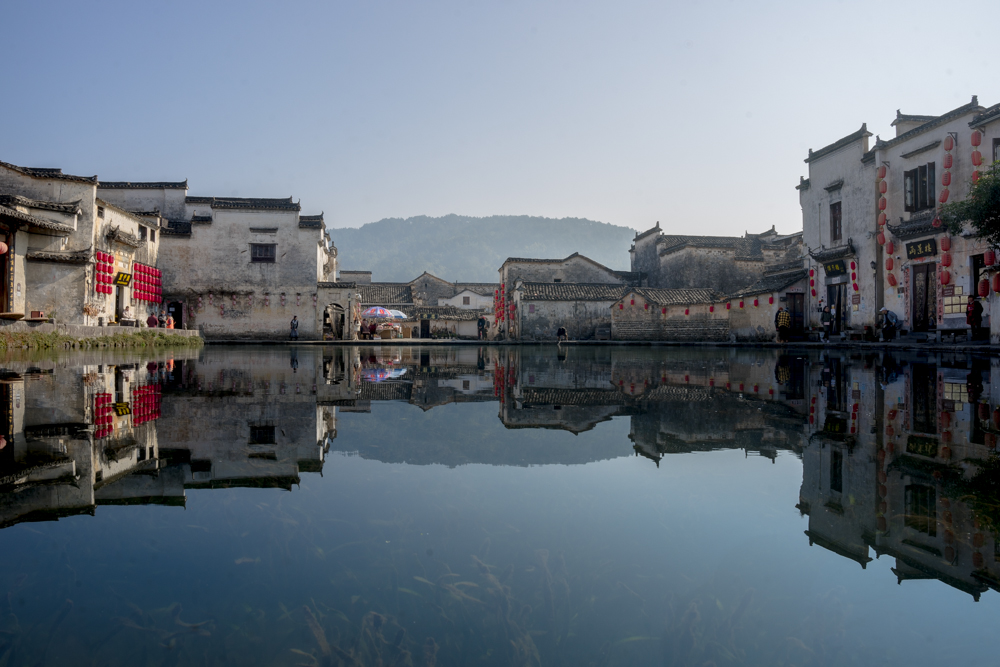 What can you expect on a visit?
Xidi and Hongcun are about 15 kilometers (9 miles) apart and can easily be visited together. These villages are not museums – people still live here, and a visit to these stunning villages gives you a glimpse into rural life in modern China.
The simple colours and plain architecture reflected in the ponds and lakes are magnificent, and the mood is continuously changing. Away from the water, you'll find narrow alleys where people still go about their daily lives: cooking, preserving vegetables, drinking tea or playing Chinese chess.
Besides elaborate clan houses, a school and residential buildings, there are also quite a few stalls selling local Anhui snacks, as well as street food and restaurants.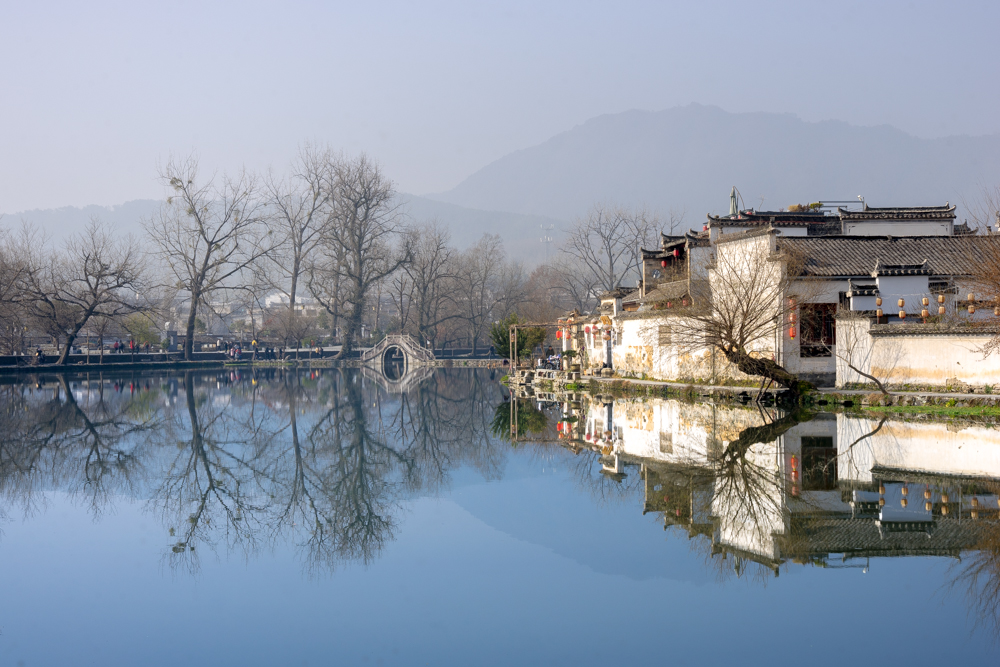 Are the Anhui villages worth visiting?
The villages are drop-dead gorgeous and definitely worth a visit. They make an excellent add-on to the Yellow Mountains (Huangshan) nearby or even as a destination on their own.
Unless you're a hardcore architecture aficionado or an academic on the culture of the Ming and Qing dynasties, only a visit to Hongcun is suggested. Hongcun is exceptionally scenic and will be very rewarding for casual visitors. If seeing both villages, go to Xidi first and save the best (Hongcun) for last.
Put aside at least half a day to see Hongcun at a leisurely pace.
What sorts of travelers would like Hongcun and Xidi?
Most visitors to the area will enjoy a visit to the villages. Almost anyone looking for a glimpse into rural China will find the Anhui villages very rewarding.
Photographers especially will love Hongcun for the incredible reflections of the village in the lakes and ponds. Movie fanatics might also remember Hongcun as the shooting location of the award-winning blockbuster Crouching Tiger Hidden Dragon.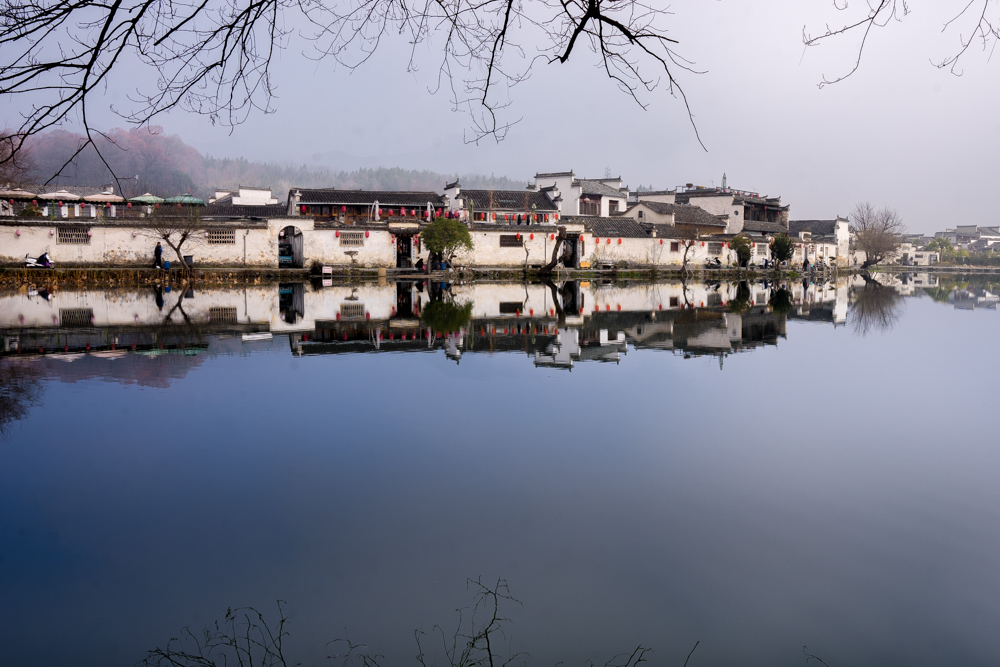 Tips for visiting
Huangshan, another UNESCO site nearby, is considered by many as the most beautiful mountain in China. Travellers can choose to hike to the summit over three days or ride a cable car and reach the top within minutes. Combine a visit to Huangshan with Xidi and Hongcun for the ultimate UNESCO trip.
The most convenient way to visit the villages is to ask your hotel to arrange a car and driver for the day.
For the best photos, get here first thing in the morning when the reflections and light are best.
This three-day trip includes Huangshan Mountain and Hongcun village.
Where are these villages?
Both villages are located in Yi County in Anhui province. The nearest airport is in Tunxi, about 1.5 hours away, while the nearest railway station is in Huangshan, about an hour away in the opposite direction. The city of Tangkou at the foot of Huangshan is about a 40-minute drive away and has many choices for accommodation.
Click on the map below to find accommodations in the area.
It's best to ask your hotel to arrange a car and driver when visiting the villages. Tangkou, and the entrance to the Yellow Mountain, is about 40 minutes away by car. There is a lot of free parking available outside the entrances to the villages.
Buses leave every hour (between 07:00-15:00) from the Tourist Distribution Center in Tangkou and reach Hongcun about an hour later. Regular shuttle buses run between Hongcun and Xidi and should take about 30 minutes. Be prepared for having no English – written or spoken – when getting here by public transportation.
For more information about Hongcun, its opening hours and admission fees, see its official website. (Use Google translate if the English tab isn't working.)
Text and photos provided by De Wet and Jin of Museum of Wander. They have been living in China for almost 5 years now.
Have you been to Xidi or Hongcun? If so, do you have any additional information or advice about this UNESCO World Heritage site? Please add your comments below!