By Matthias and Kent
What is Classical Weimar?
The UNESCO site of Classical Weimar consists of 11 sites in and around the town of Weimar, Germany. All the sites are related to Weimar Classicism.
Among the sites, you will find a cemetery, a library, a park, the houses of famous writers and several castles and palaces. Here is a list of the sites:
Goethe's House and Goethe´s Garden and Garden House
Schiller's House
Herder Church, Herder House and Old High School
Residence Castle and Ensemble Bastille
Dowager's Palace (Wittumspalais)
Duchess Anna Amalia Library
Park on the Ilm with the Roman House
Belvedere Castle and Park with Orangery
Ettersburg Castle and Park
Tiefurt Castle and Park
Historic Cemetery with Princes´ Tomb.
Disclosure: This article contains affiliate links. Making a purchase through an affiliate link will mean a small commission for this website. This will not affect your price.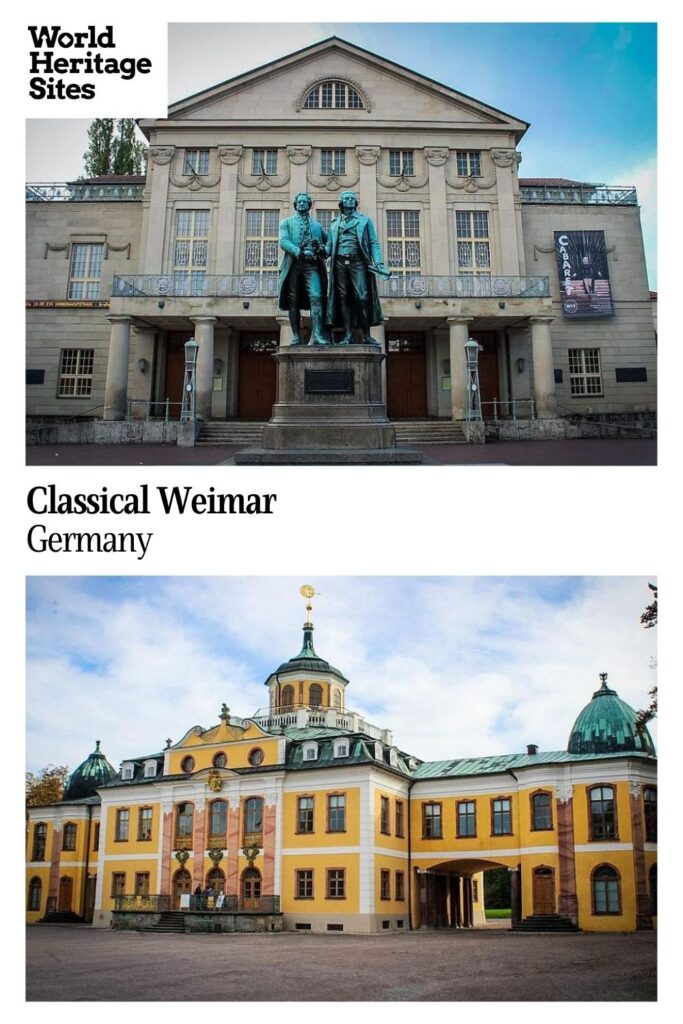 Why is Classical Weimar a UNESCO World Heritage Site?
Weimar was one of the most influential cultural centres in Europe in the late 18th and early 19th century. "The high artistic quality of the buildings and parks in and around the town testify to the remarkable cultural flowering of the Weimar Classical Period," according to the UNESCO listing. It attracted important thinkers and writers, particularly Goethe and Schiller.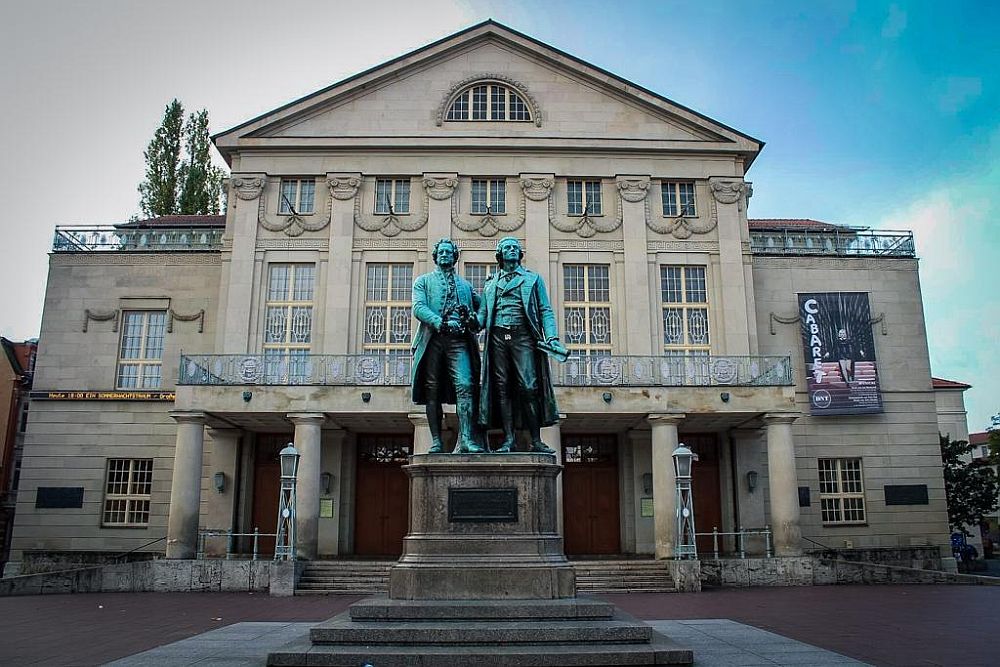 What can you expect on a visit to Classical Weimar?
When visiting Classical Weimar you can expect a large variety of sites. In one day you can visit the former house of Goethe, see one of the most beautiful libraries in Germany and wander the marble halls of amazing palaces.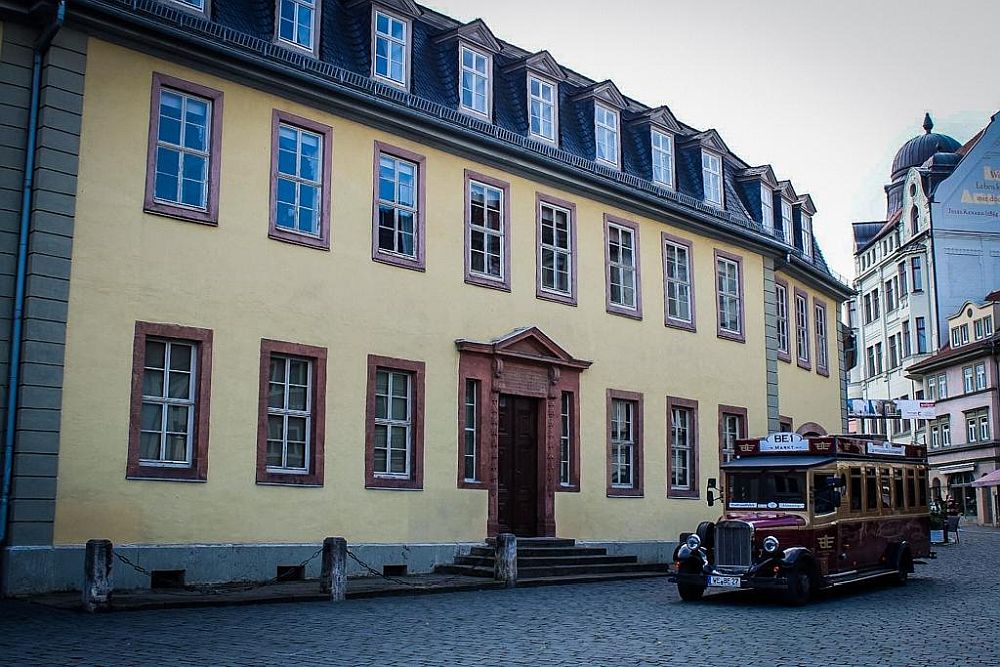 Is Classical Weimar worth visiting?
Weimar is such an underrated town in Germany. Anyone with the slightest interest in history, literature or architecture will find something here. It is impossible to visit Weimar without passing several of the UNESCO sights many times.
*Book your accommodations in Weimar here!*
If you pass by anywhere near Weimar, make sure to make a stop here. In our opinion, Classical Weimar is worth a weekend trip itself.
If you are short on time, however, and only have time to visit a few of the sights, we would pick the house of Goethe for his importance in literature, and most importantly, Duchess Anna Amalia's Library. This is one of the most beautiful libraries in Germany. If you are a castle lover, we recommend that you visit the beautiful Schloss Belvedere (Belvedere Palace) just outside the city. Weimar Residence Castle would otherwise be a top pick, but due to a year-long restoration process, only a few rooms are open the the public.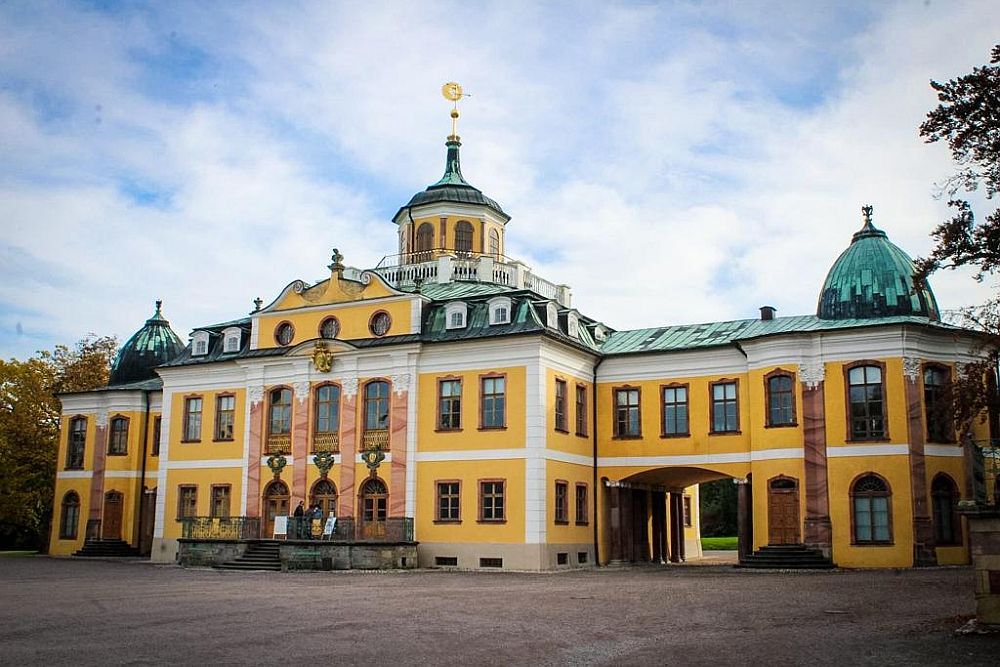 Tips for visiting Weimar
Weimar is the perfect weekend destination for those who want a relaxed atmosphere in a beautiful small town. With quality hotels and restaurants, you are sure to have a good time.
There are many other things to do in Weimar as well. A weekend might not be enough to see it all.
You can easily get to Weimar by public transport. Direct buses from several German cities pass through Weimar. With one (or sometimes two) connections, you can reach Weimar by train from all over Germany.
Where is Classical Weimar?
Weimar is located in the heart of Germany in the German federal state of Thuringia. The nearest big city is Leipzig, about an hour away.
Many of the UNESCO sights are within walking distance of each other, in and close to the city centre. A few of the sights are a bit further away and can best be visited by bike, car or public transport.
For more information about Classical Weimar, how to visit, opening hours and tickets, check their website.
Text and photos provided by Matthias and Kent from Destination the World, a travel blog focusing on independent travels to near and far. You can follow them on social media on Instagram and Facebook.
Have you visited any of the sights of Classical Weimar? If so, do you have any additional information or advice about this UNESCO World Heritage site? Please add your comments below!