Classical Gardens of Suzhou
by Pafoua
What are the Classical Gardens of Suzhou?
While there are about 50 classical gardens, there are a total of nine classical gardens located in Suzhou, China that are part of this UNESCO-designated site. All of them were designed in the 11th-19th centuries and follow traditional Chinese landscape architecture practices. Each garden has its own unique focus, which draws attention to the beauty of the landscaping, striking architecture, Chinese culture, and more!
Disclosure: This article contains affiliate links. Making a purchase through an affiliate link will mean a small commission for this website. This will not affect your price.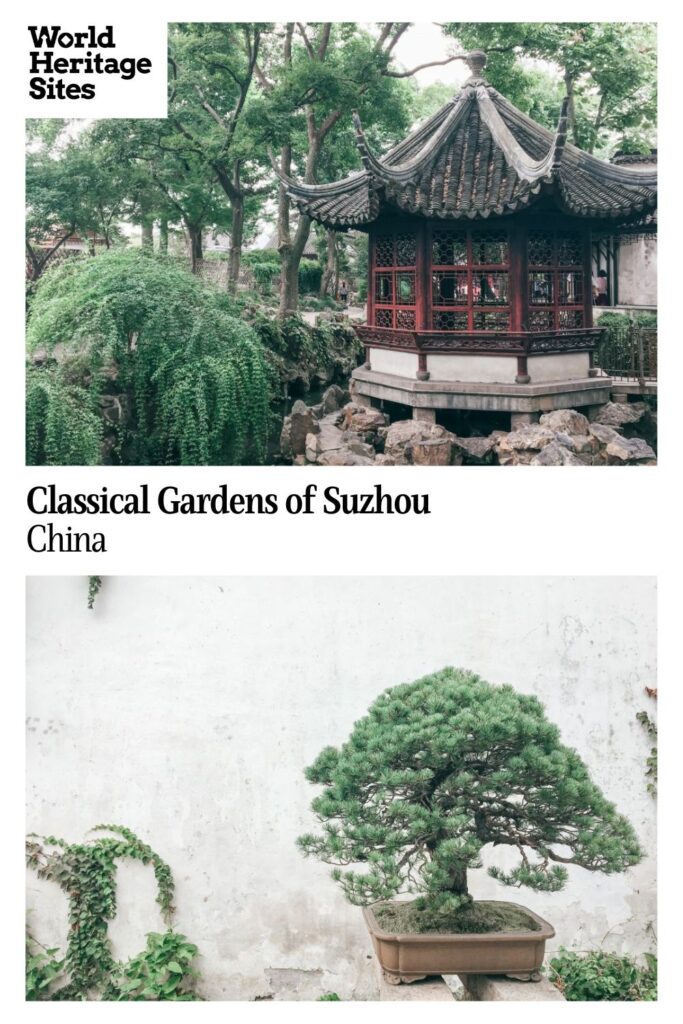 Humble Administrator's Garden is the largest of the gardens and is recognized for its landscaping and pools that are connected throughout the garden. It goes back to the 12th century but has been redesigned several times in the ensuing centuries.
Lingering Garden (16th century) is known for its architecture and rock formations. You'll notice that this garden is the most well-preserved of all the gardens.
Lion Grove Garden (14th century, but restored several times since then) is known for its grottos and its rock formations that look a little like lions. Visitors will also find pavilions and towers.
The Master of Nets Garden is the smallest of the UNESCO gardens and originally dates to the 12th century, though it's been redesigned over the centuries. It's known for displaying Chinese culture from opera to musical instruments and includes some trees that are centuries old.
Canglang Pavilion is the oldest (11th century) and retains its original layout. It is surrounded by a lake and mountains. You'll find circular doorways and the beauty of nature here.
The Mountain Villa with Embracing Beauty is today the garden inside the Embroidery Museum, once the residence of a Qing dynasty official. It is known particularly for its rockwork that creates an effect of it being a much bigger space than it is.
The Garden of Cultivation dates to the 16th century and is known for its simplicity and elegance in a Ming dynasty style.
Couple's Retreat Garden is rather new compared to the others, dating to 1874. Its two parts are where the reference to a couple comes from.
Retreat and Reflection Garden is also newer, dating to 1885.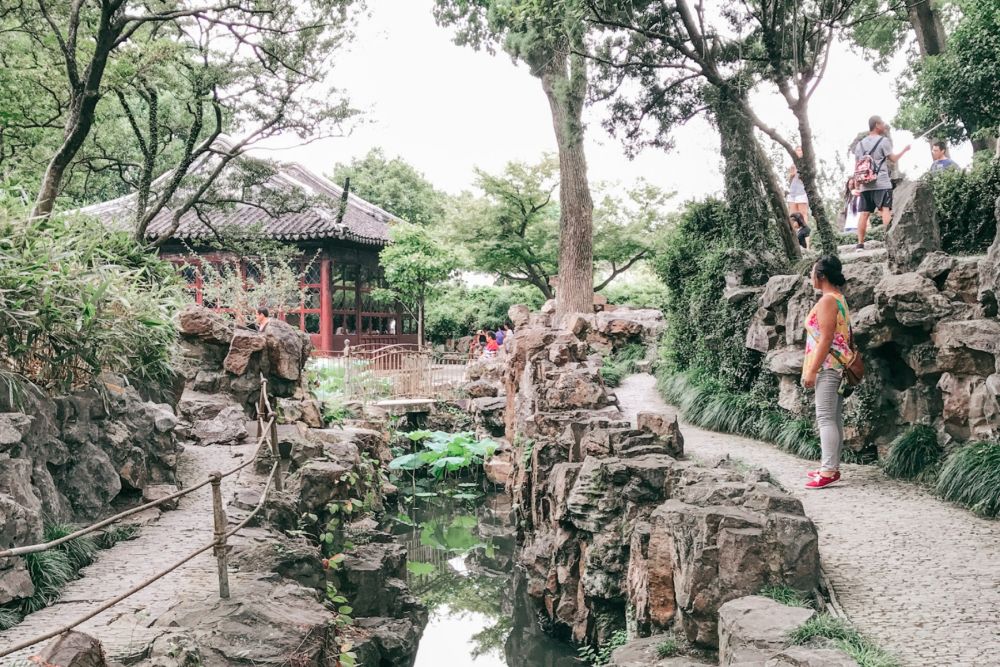 Why are these classical gardens a UNESCO World Heritage site?
According to UNESCO's website, the classical gardens of Suzhou span the length of Chinese history as well as displaying the many traditional practices of Chinese landscape design. This tradition involves reproducing natural landscapes, but within a limited space. UNESCO states that these gardens are "outstanding examples of the harmonious relationship achieved between traditional Chinese residences and artfully contrived nature."
These gardens were influenced by other traditional Chinese arts, particularly the style of Chinese painting. Their unique landscaping has been enormously influential in landscape design in China and throughout the world.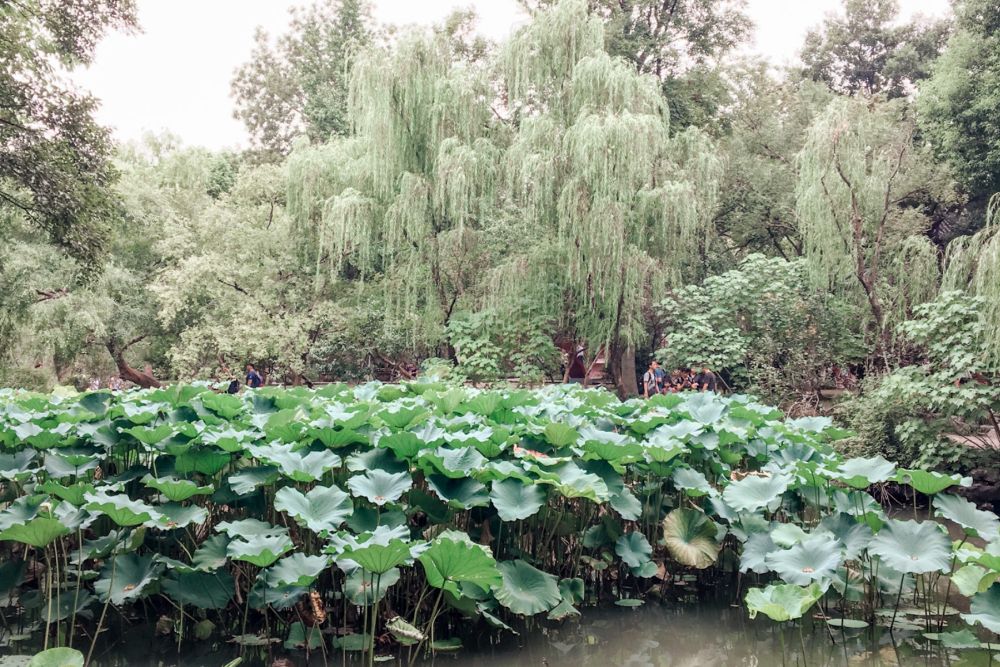 What can you expect from visiting the Suzhou gardens?
When you visit the classical gardens, you can expect to find beauty in nature and architecture, as well as learn about how people lived during the 11th-19th century in China.
As you walk through the gardens, reflect upon the nature of the beauty in landscaping, Chinese architecture, and the peace and tranquility that comes from being in these gorgeous classical gardens. Notice the attention to detail of the architects, landscape designers and gardeners.
You'll be in awe of the rock formations found in the gardens, the plantings, and the unique designs that are found in each garden.
Are these classical gardens worth visiting?
Absolutely! The classical gardens of Suzhou are definitely worth visiting. They are a perfect place to escape the hustle and bustle of the city and take in some culture and history. You'll truly see the Chinese culture displayed so prominently here in the gardens of Suzhou.
Book accommodations in Suzhou.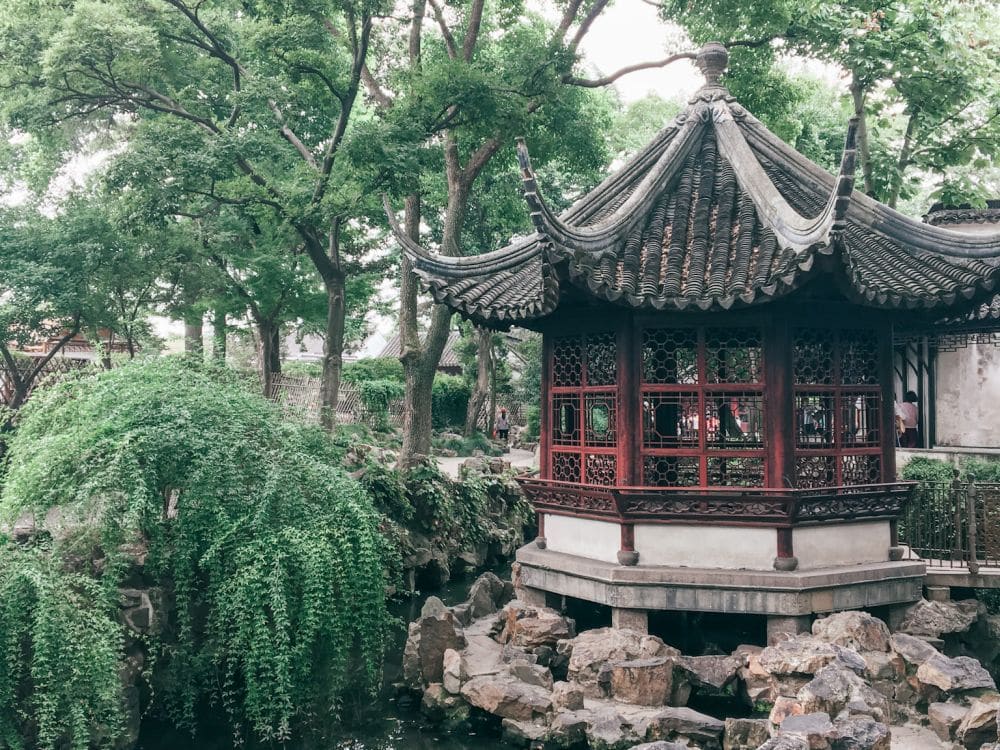 What types of travelers would like the classical gardens of Suzhou?
The Classical Gardens are great for anyone who loves nature, architecture, or Chinese culture.
Travelers who enjoy getting away from the city and having a quiet escape would also love these gardens.
The gardens are well-kept but do keep in mind that you'll be walking among rock formations, cobblestone streets, and possibly crossing bridges over water.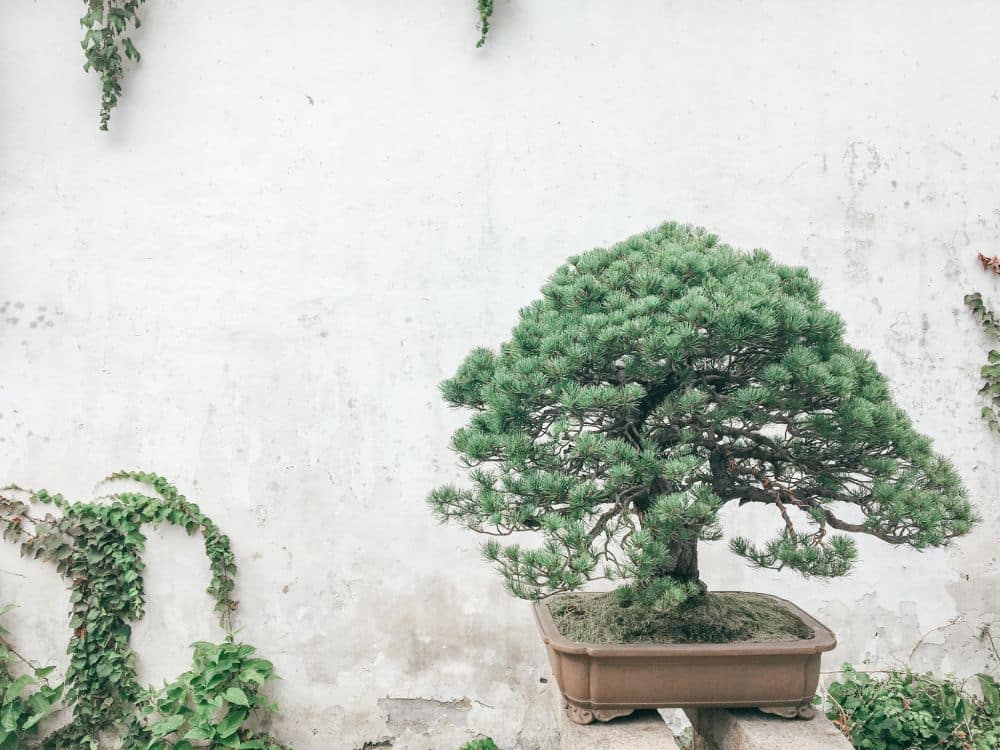 Tips for visiting the classical gardens of Suzhou
The gardens are beautiful with so much to see. Take it slow and spend your time going through each garden to make sure you see the designs of each garden.
Because there are nine classical gardens to see in Suzhou, you won't be able to see all of them in one day. If you have only a short time, pick just one or two of the classical gardens to visit. I highly recommend visiting the Humble Administrator Garden. The two other gardens I would most recommend are Canglang Pavillion and the Master of the Nets Garden.
Most of the gardens are spread out over Old Town Suzhou. Take a look at the map below and plan your visits accordingly. It's best to visit in the morning so you avoid the crowds and also experience the peace that comes from being in the gardens.
If you're traveling in China, make sure to see what other UNESCO sites you can visit on your trip!
Where are the classical gardens of Suzhou?
Here is the address of each garden:
Humble Administrator Garden: 178 Dongbei St, Gu Su Qu, Su Zhou Shi, Jiang Su Sheng, 215001.
Lingering Garden: 338 Liuyuan Rd, Gu Su Qu, Su Zhou Shi, Jiang Su Sheng, 215008
Lion Grove Garden: 23 Yuanlin Rd, Gu Su Qu, Su Zhou Shi, Jiang Su Sheng, 215005
The Master of the Nets Garden: Gusu District, Suzhou, 215005
Canglang Pavillion: 3 Canglangting St, 沧浪区 Su Zhou Shi, Jiang Su Sheng, 215005
Mountain Villa with Embracing Beauty: 272 Jingde Rd, PingJiang Lu, Gu Su Qu, Su Zhou Shi, Jiang Su Sheng, 215003
The Garden of Cultivation: Jiang Su Sheng, Su Zhou Shi, 平江区文衙弄5号 邮政编码: 215003
Couple's Retreat Garden: Xiaoxinqiao Lane, Cangjie Street, Gusu District, Suzhou, 215005
Retreat and Reflection Garden: 234 Xinzheng Street, Tongli Town, Wujing District, Suzhou, 215217.
To get to Suzhou, you can take the fast train from Shanghai which takes about 30 minutes. You can also take a bus from Shanghai which takes about 2 hours.
When you arrive in Suzhou, the best way to get around is by walking, so be sure to pack comfortable walking shoes! You can also hire a taxi to drive you around, but the Old Town of Suzhou is highly walkable.
Another option is to take a tour:
For more information about the classical gardens of Suzhou, opening hours, and admission fees, see this website (in Chinese – use Google translate).
Text and photos provided by Pafoua of Her Wanderful World who writes from her numerous excursions about all things travel, from fun itineraries to creating memorable experiences on the road. When she's not traveling, Pafoua loves a fun board game night with her friends or is snuggled up reading a good book.
Have you been to any of the Classical Gardens of Suzhou? If so, do you have any additional information or advice about this UNESCO World Heritage site? Please add your comments below!