Castles and Town Walls of King Edward in Gwynedd
By Shireen
What are the Castles and Town Walls of King Edward in Gwynedd?
In North Wales, there are four areas containing castles and town walls that make up one UNESCO World Heritage Site. All of these areas were designed and constructed under the reign of King Edward I and military engineer James of St George in the 13th century.
Disclosure: This article contains affiliate links. Making a purchase through an affiliate link will mean a small commission for this website. This will not affect your price.
This UNESCO World Heritage Site comprises two town wall circuits and four medieval castles: Beaumaris Castle, Caernarfon Castle and Town Walls, Conwy Castle and Town Walls, and Harlech Castle which are all found in North Wales and within an hour's drive of one another.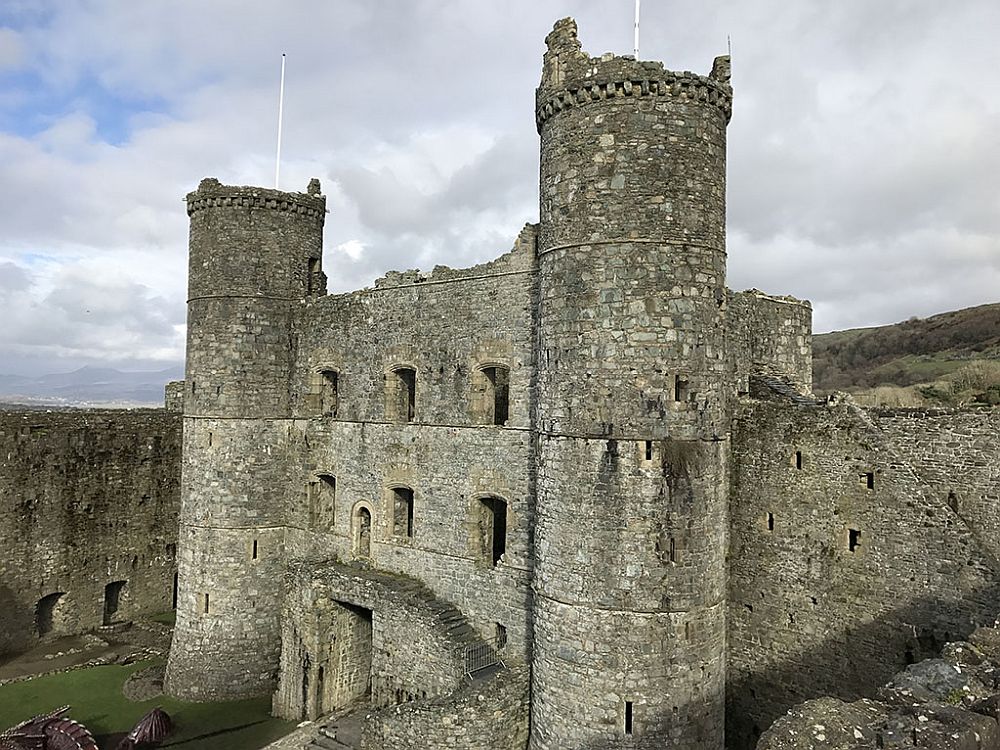 Why are the Castles and Town Walls of King Edward a UNESCO World Heritage site?
In 1986, this single UNESCO World Heritage site was deemed as a cultural site of Outstanding Universal Value. According to the UNESCO list, the Castles and Town Walls of King Edward in Gwynedd are "the finest examples of late 13th century and early 14th century military architecture in Europe, as demonstrated through their completeness, pristine state, evidence for organized domestic space, and extraordinary repertory of their medieval architectural form."
This group of castles and fortifications is extremely well-documented from the period, including information about who the workmen were, the materials used and the financing of the construction work.
The castles and town walls have become iconic symbols of Wales architecture.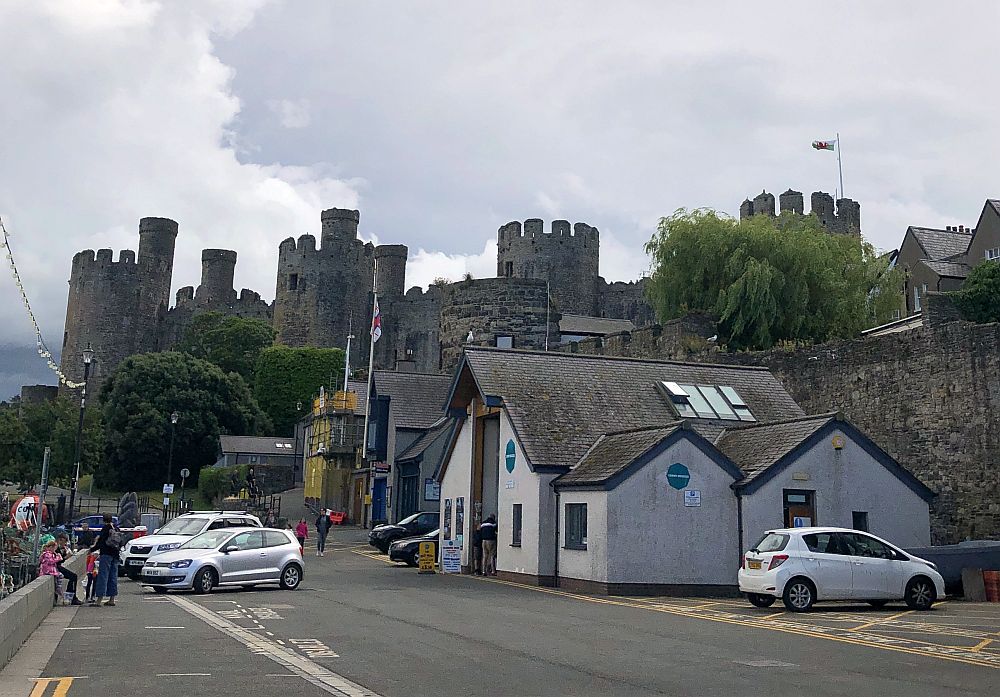 What can you expect on a visit to the Castles and Walls of King Edward?
North Wales is a beautiful area to visit in the UK and one of the best attractions in Wales is its large number of castles. Wales has more castles per square miles than anywhere else in Europe! No wonder that four of them have been deemed a UNESCO World Heritage site.
The consistency and similarities can be seen throughout all of the areas such as the grand walls, cleverly designed defenses and features that represent the reign of King Edward I and act as a time capsule for the 13th century styles, characteristics and daily life of the construction workers.
Each castle has something unique, which is why you should visit them all:
Beaumaris Castle is a symmetrical fortress with a grand water-filled moat surrounding the stronghold. Beaumaris translates to English as "beautiful marsh."
Caernarfon Castle and Town Walls is surrounded by an impressive Quay (also built by King Edward I and James of St George). It is also the place where all new monarchs declare the heir to the throne as the "Prince of Wales," called an investiture. Prince Charles's investiture occurred here in 1969.
Conwy Castle and Town Walls is the all-seeing fortress over the town of Conwy and when travellers arrive over the bridge they are greeted by this enormous masterpiece.
Harlech Castle is the castle on the hill that towers over the land in sight of the sea, dunes and town and backed by the mountains of Snowdonia. Harlech Castle is said to be the best for defence due to its location and "walls within walls" design.
Are the castles in Gwynedd worth visiting?
Visiting the four areas that make up the single site is worth making a special trip. You'll appreciate the impressive castles that have had very minimal restoration so you can step back in time and imagine the history that happened in these very spots.
I'd recommend at least two days to see all castles and town walls as well as to enjoy the landscape of Snowdonia National Park, the coast on the Isle of Anglesey and to enjoy a few traditional Welsh dishes like Cawl or Bara Brith!
If you're pressed for time, you can take a tour from Llandudno that includes two of these castles plus a number of other sights.
What sorts of travelers would enjoy the Castles and Town Walls of King Edward in Gwynedd?
Travellers who enjoy history, architecture and culture would love this UNESCO site.
Tips for visiting Castles and Town Walls of King Edward in Gwynedd
While visiting this UNESCO site, you could combine it with two other UNESCO World Heritage Sites in North Wales: The Slate Landscape of Northwest Wales and Pontcysyllte Aqueduct and Canal.
When parking near the castles, be sure to bring change as some of the car parks take cash only.
If you visit during off-peak season (between October and March), the entrance price to the castles is lower. If you visit on St David's Day (March 1st), entry to all castles in Wales is free!
Where are the castles?
As this UNESCO World Heritage site is made up of four castles, the locations are in four different places but all within the North Wales county of Gwynedd. The addresses of each are as follows:
Beaumaris Castle, Castle St, Beaumaris LL58 8AP
Caernarfon Castle, Castle Ditch, Caernarfon LL55 2AY
Conwy Castle, Rose Hill St, Conwy LL32 8AY
Harlech Castle, Harlech LL46 2YH
The map below is centered on Mount Snowdon, which is approximately in the middle of all four castles. Zoom out to see accommodations options near any of the castles:
By car it takes about an hour from Liverpool in England, an hour from Snowdon Mountain in Snowdonia National Park and about four hours from Wales's capital city, Cardiff. There is parking close to every castle, reasonably priced with some areas as cheap as £1 an hour. Driving is the best option to see all the sites.
By public transportation to Conwy Castle is easy as the train station and bus station are a few minutes' walk away. The best option for Caernarfon Castle is by bus as the station is very close, but the train station is further afield. As Harlech Castle is perched on a hill, it will involve some walking and the train station is close by. Lastly, Beaumaris Castle doesn't have a close train station so a bus is the best option (route 50, 57 or 58).
For more information about the Castles and Town Walls of King Edward in Gwynedd, their opening hours and admission fees, see their websites:
Text and photos (except where otherwise noted) provided by Shireen of The Happy Days Travels. My blog focuses on stories, food and books on travel. My favourite things to do while travelling are tasting local cuisines, meeting locals and reading books. Visit me on Facebook or Twitter.
Have you been to and of these castles? If so, do you have any additional information or advice about this UNESCO World Heritage site? Please add your comments below!