Historic Area of Willemstad, Inner City and Harbour, Curaçao
By Wendy
What is this UNESCO site in Curaçao?
Willemstad is the capital city of Curaçao, one of the Netherlands Antilles islands in the southern Caribbean. Willemstad's historic inner city and harbour were established as a Dutch colonial trade settlement by the Dutch West India Company. Today Willemstad serves as home to a multi-cultural population and the island center for a mix of history, beautiful beaches, a top Caribbean dive destination, and a central hub for trade in the Caribbean.
Disclosure: This article contains affiliate links. Making a purchase through an affiliate link will mean a small commission for this website. This will not affect your price.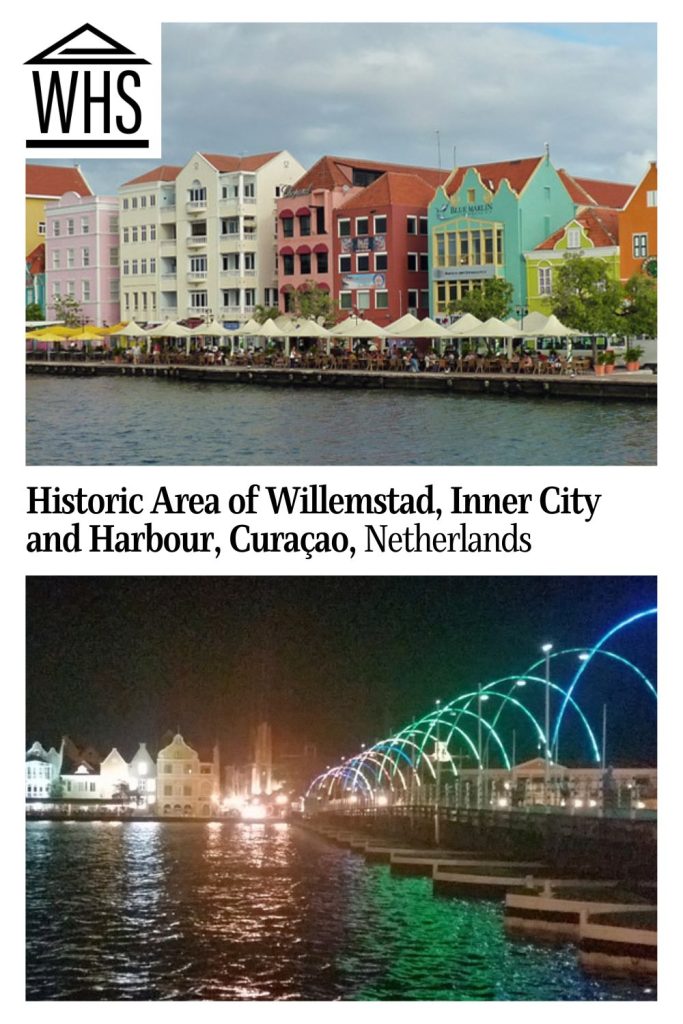 Why is Willemstad, Inner City and Harbour a UNESCO World Heritage site?
The mariners and Dutch West India tradesmen of the 17th century decided that Willemstad's Sint Anna Bay Harbour was ideal for a trade and naval defense port. In 1635, the Dutch West India Company built the first defensive fort in Willemstad: Fort Amsterdam, which stands today. The harbour in Willemstad also played a vital role in the slave trade between Africa and the Americas; African cultural elements influenced Willemstad's history and development as well.
UNESCO states that "The Historic Area of Willemstad has retained its integrity through the survival of the historic urban structure of the period 1650-1800. The inclusion of several distinct districts surrounding an active harbour, which continues to serve as the gateway to the city, reflects its evolution over three centuries. Much of the property's street pattern and urban structure, such as narrow alleys of Punda and Otrobanda, are relatively intact."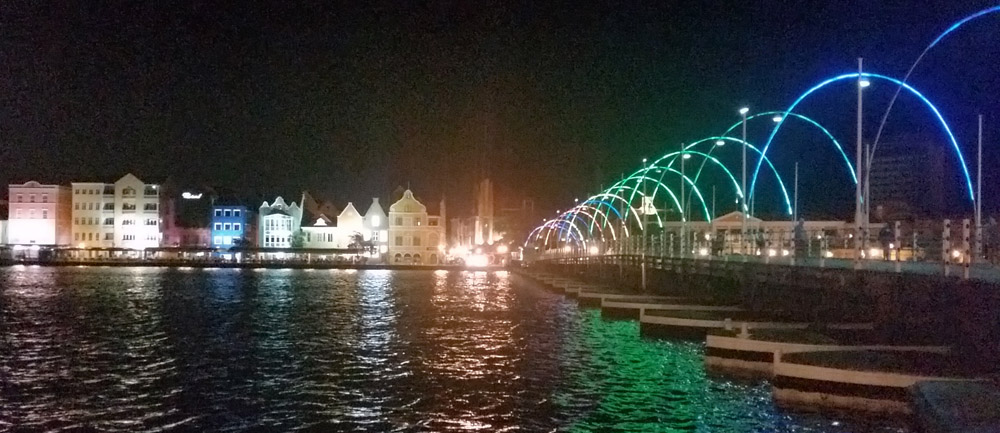 What can you expect on a visit to Willemstad?
Willemstad offers a historical and multi-cultural experience. Buildings surrounding the harbour are brightly painted in a rich array of Caribbean colors of yellow, blue, orange, aqua, pink, green, and are reminiscent of Amsterdam's canal houses. The Queen Emma floating pontoon bridge connects the eastern and western neighborhoods across the harbour. A floating market adorns the Punda side of the harbour where farm traders from South America tie up to sell fresh fruits and vegetables.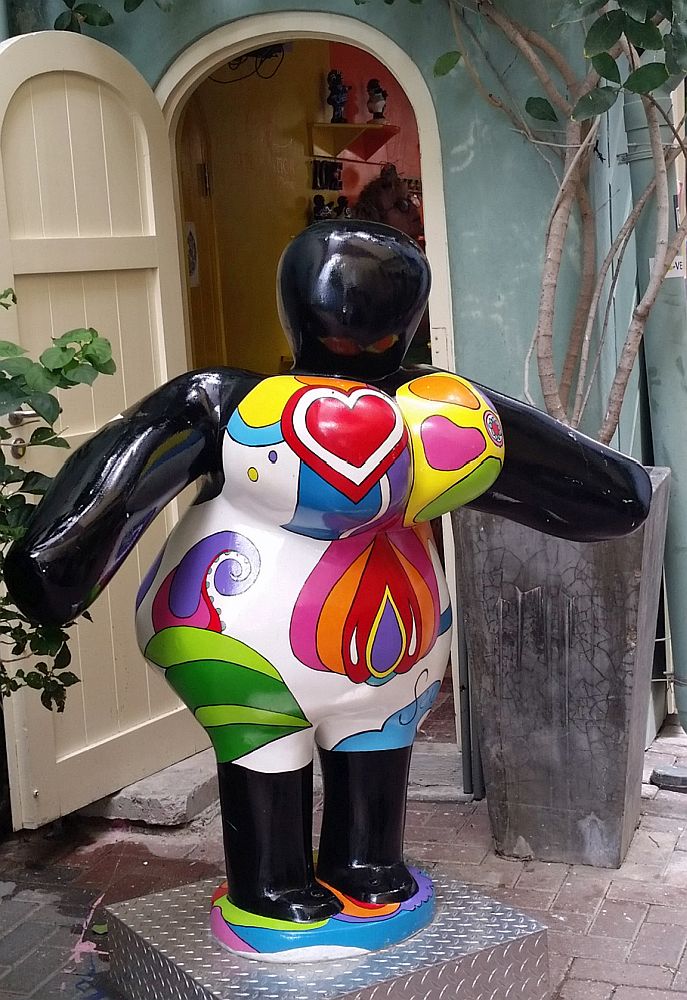 There's so much to see in picturesque Willemstad, with its four distinct historic neighborhoods:
Punda: The oldest section of Willemstad was built in the 17th century along the harbour, adjacent to Fort Amsterdam, with architecture akin to Dutch urban design.
Petermaai: Built in the 18th century, Petermaai boasts stately mansions, restaurants and some resorts.
Scharloo: Started as a plantation of the Dutch West Inda Company in the 1600s; in the 18th century, baroque mansions were built to house the wealthy Jewish merchants.
Otrobanda: Built in the 18th century with buildings similar to plantation houses surrounded by galleries, today it is residential.
Is Willemstad worth visiting?
For those who enjoy history, culture, art, excellent cuisine, and international ambiance in a beautiful tropical setting, Willemstad is well worth a visit. It can easily be explored in 1-2 days while on a beach vacation, or in a day from a cruise ship.
Book your stay using the map below:
Tips for visiting Willemstad
Stay in town, or at a beach resort either west or east of town for all the water sports your heart desires.
If you only have one day of sightseeing in Willemstad, don't miss the Maritime Museum, Kura Hulanda Museum (about the slave trade), and Mikvé Israel-Emanuel – the oldest continuously-running synagogue in the Western Hemisphere. While in Punda, visit the bright yellow Governor's Palace, explore narrow passageways, galleries and the floating market. Round out your day at a harborside café.
If you have more than a day, visit the Nena Sanchez Gallery and Serena's Art Factory, where you can learn about the native ChiChi dolls. Explore the open-air Old Market where locals sell homemade local cuisine and their wares. Try the local fare. Tour one of the numerous plantation houses to learn more about the island and its slave history. Take a tour of the 300,000-year-old Hato Cave.
Visiting Curaçao is the best of all worlds, bringing together the history and culture of Willemstad with the best of a beach or scuba-diving vacation: visit this page for more information about Curaçao or see Curaçao's official website.
Wendy, the author of Adventurous Retirement website, writes about Adventures in Style for Less and those worth the cost. She shares adventures that introduce people to new, interesting, and fun venues across the world.
Have you been to Willemstad? If so, do you have any additional information or advice about this UNESCO World Heritage site? Please add your comments below!