West Norwegian Fjords – Geirangerfjord and Nærøyfjord
By Nick
What is West Norwegian Fjords – Geirangerfjord and Nærøyfjord?
Geirangerfjord and Nærøyfjord are fjords. "Fjord" is from the Old Norse language meaning "place for passage and ferrying." Fjords are deep, narrow bodies of water that reach inland from the sea, usually between high cliffs. They were formed by giant glaciers that shaped the landscape over thousands of years.
Disclosure: This article contains affiliate links. Making a purchase through an affiliate link will mean a small commission for this website. This will not affect your price.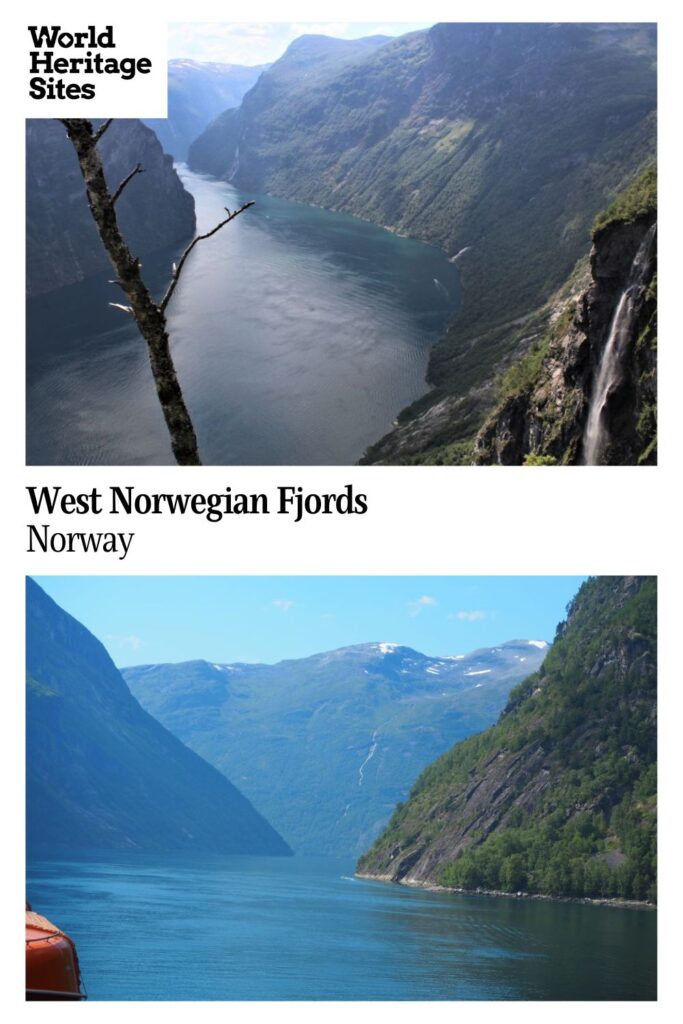 Why are the West Norwegian Fjords a UNESCO World Heritage site?
Commonly famous in Norway, Geirangerfjord and Nærøyfjord are considered the world's largest and deepest fjords, and are breathtakingly beautiful. They have been accepted as UNESCO World Heritage sites due not only to their size but also the extensive contributing factors of additional waterfalls, surrounding forests and woodlands, and connecting rivers that give them their scenic beauty. It is why they have become such a popular tourist destination and a must stop on any itinerary involving Norway.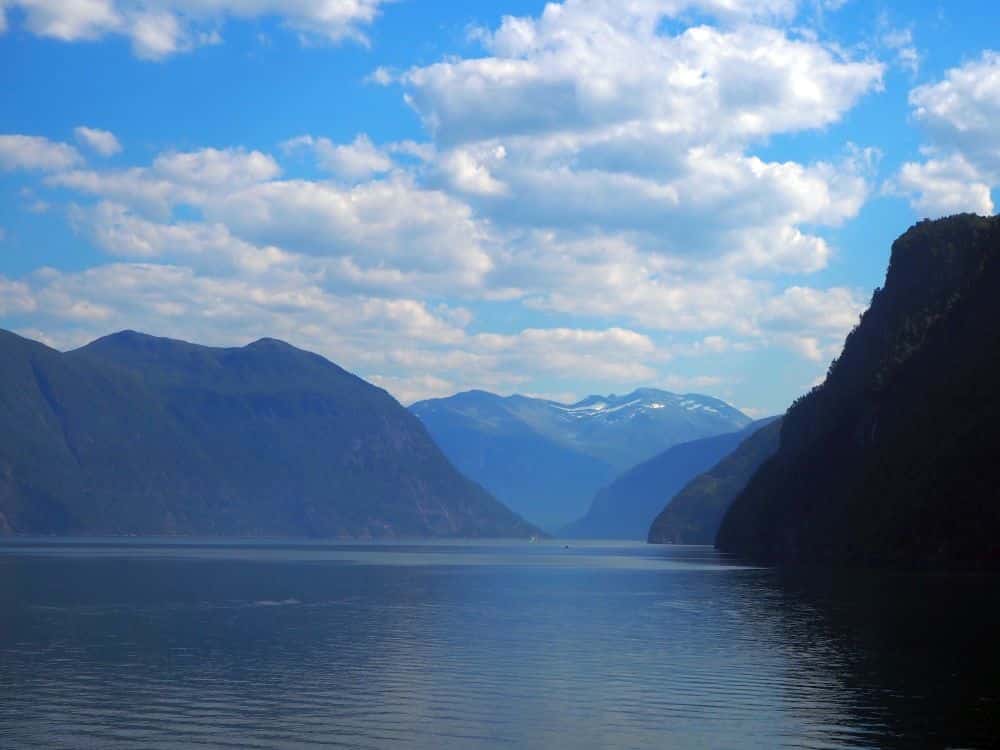 What can you expect on a visit to Geirangerfjord or Nærøyfjord?
You can expect to just be in awe of the landscape here. And you do not have to just stand there, gazing at the natural beauty. Here you can find plenty of activities as there are smaller villages along the fjords for tourists to stop in. You can spend a weekend in Hellesylt, for example, where you can go hiking along the cliff trails or mountain biking for great lookout points.
Ferries routinely make trips back and forth across the fjords as part of the tourism here. Go swim in the cold waters with a nice ice plunge or take a fishing boat out. Near Nærøyfjord you will find the city of Flam where you can explore the stave churches and take guided tours exploring the fjord landscape.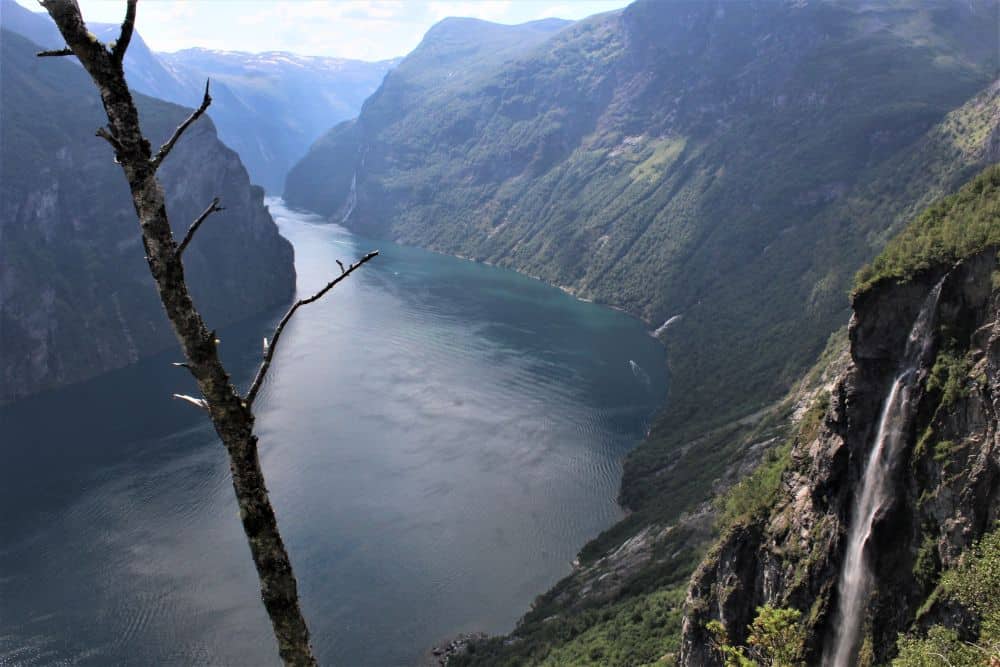 Are the West Norwegian Fjords worth visiting?
Of course they are! Any person who is making a trip to Norway should add this to their list of things to do. Norway is well-known for their fjords and you won't regret a minute of your time here really embracing the call of nature. The culture here is amazing and you will find the people to be very friendly. This will not take up a lot of time either as it only takes a single day or so to explore the famous West Norwegian Fjords.
What sorts of travelers would like the West Norwegian Fjords?
Pretty much anyone will be in awe of the sight of either of these fjords. If you are into being active in the outdoors, you'll enjoy boating or hiking in or around the fjords. If you're less active, it's no problem: many cruise ships visit these fjords, so you can at least get a view from the ship.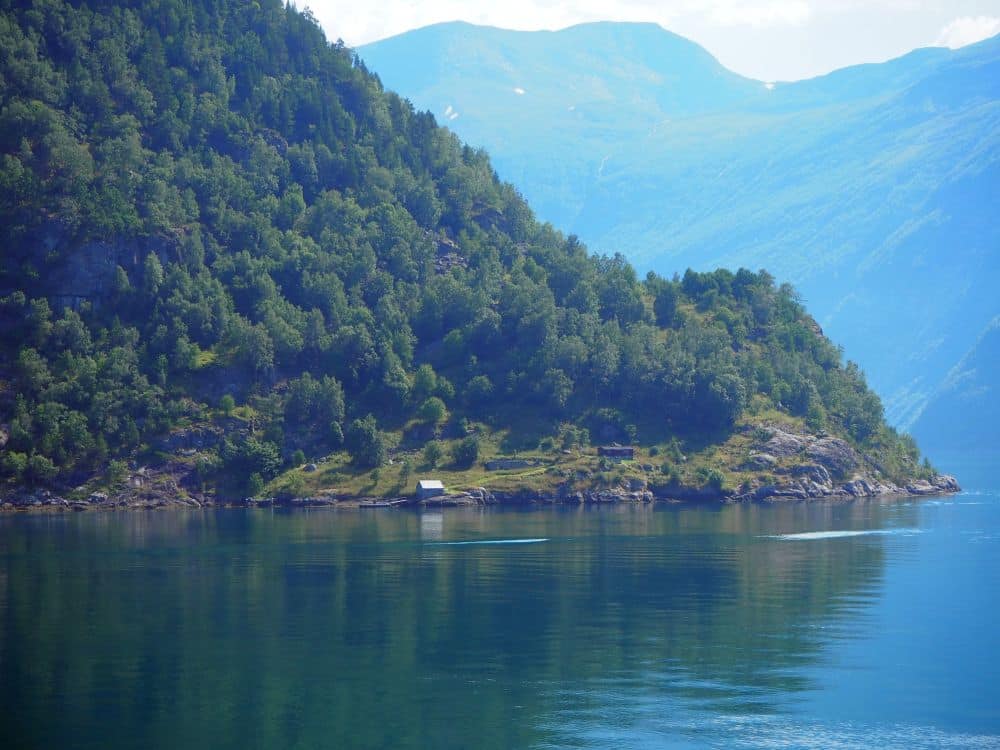 Tips for visiting Geirangerfjord or Nærøyfjord
Make sure to bring winter clothing with you. Even in the summer and spring seasons in Norway it can be a bit cold.
If you are viewing the fjords from a ship, the same applies: it would be a shame to take in these views through the glass of a ship's windows. Bundle up and go outside to see it properly.
During the winter you'll find plenty of snow and rain with parts of the fjords even starting to show signs of icing over. So pack accordingly.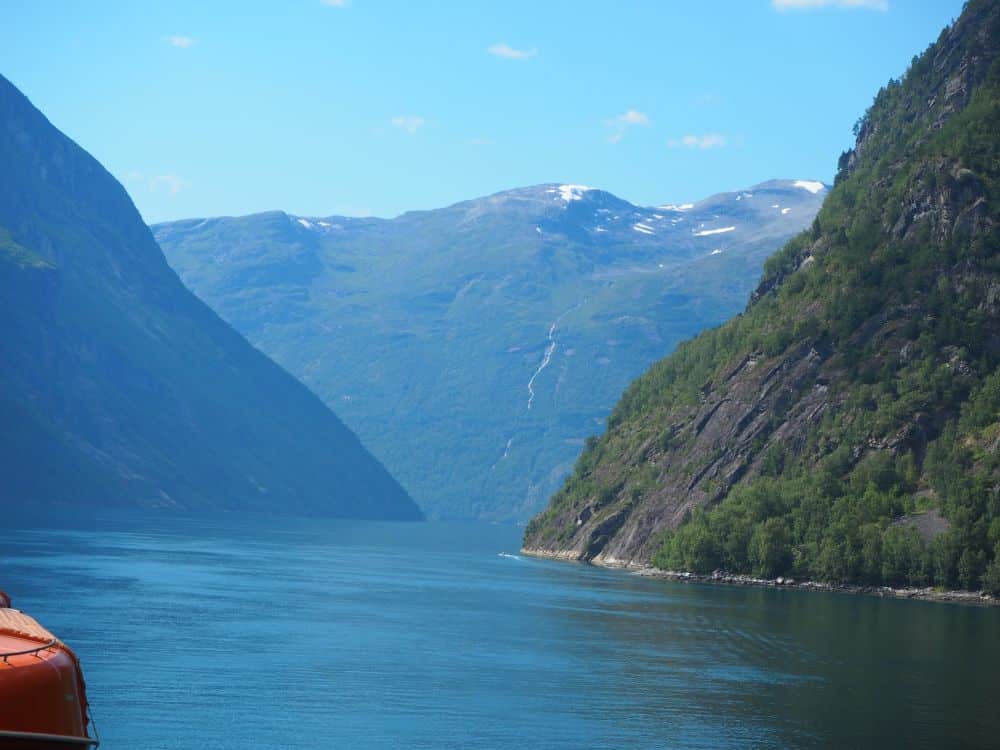 This 9-day small-group tour stops at several glaciers and includes a boat trip in Geirangerfjord.
This 9-day hiking tour includes viewing several fjords, hiking a glacier, and a boat trip into Nærøyfjord. It also stops at another UNESCO site: Urnes Stave Church.
Where are the West Norwegian Fjords?
Geirangerfjord extends inland from the town of Alesund. Nærøyfjord is south of there, quite a long way inland from the city of Bergen.
There are a couple different ways of transportation to get yourself out here. The best option would be taking a short cruise from one of the large cities.
To get to Geirangerfjord you can take an affordable cruise from Ålesund or a boat ride from the town of Geiranger. Another option is to take a kayak tour of the fjord. Several cruise lines travel the coast from Oslo or Bergen, home to another UNESCO site, Bryggen.
For Nærøyfjord you should probably go through Flam, the town at the very end of the fjord. Alternatively, take this full-day trip from Bergen, which includes a cruise in the fjord.
You also have the option of taking buses or trains to the closest locations of the fjords. Or if you want to take this trip at your own leisurely pace it's always a safe bet to rent a car and drive yourself: compare rental car prices here. This option really gives you more opportunities to stop and sightsee along with traveling lesser-known routes.
Text provided by Nick of The World Overload. Photos by Rachel Heller.
Have you been to to the West Norwegian Fjords? If so, do you have any additional information or advice about this UNESCO World Heritage site? Please add your comments below!