By Sandra Ans
What is the Historic City of Trogir?
The Historic City of Trogir is the center of Trogir, a remarkable city and harbor on the Adriatic coast in Croatia. Its history began in the 3rd century BC when ancient Greek colonists founded this place. The name of the city also comes from the old Greek and means "goat". As the history tells, the mountains located around the city were full of goats.
Disclosure: This article contains affiliate links. Making a purchase through an affiliate link will mean a small commission for this website. This will not affect your price.
For many centuries Trogir and its historic center were under different municipalities and rulers – the Greeks, Romans, Byzantines, Venetians, French, and Yugoslavia – but finally, today it's a part of Croatia. Each ruling power has left its mark in the city's architecture.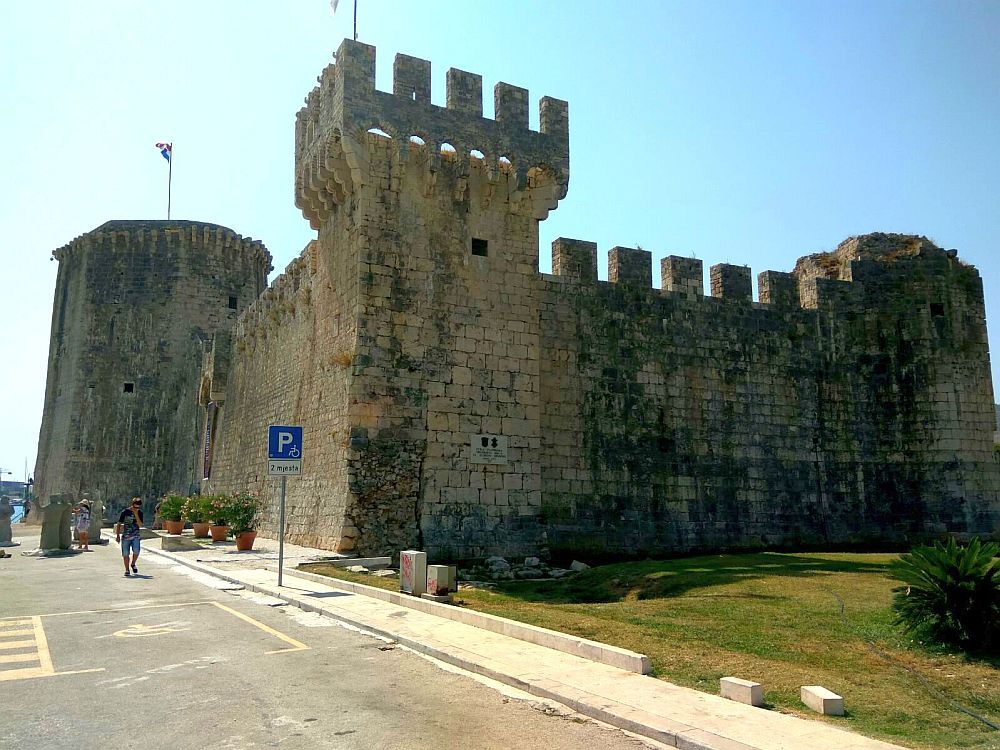 Why is the Historic City of Trogir a UNESCO World Heritage site?
The Historic City of Trogir is a very well-preserved medieval town in Croatia.

The UNESCO website says: "Trogir is an excellent example of a medieval town built on and conforming with the layout of a Hellenistic and Roman city that has conserved its urban fabric to an exceptional degree and with the minimum of modern interventions, in which the trajectory of social and cultural development is clearly visible in every aspect of the townscape."
What can you expect on a visit to the Historic City of Trogir?
The Historic City of Trogir is a small town; you would never expect to see so many ancient and worth-visiting objects in such a small area. Here you can explore places such as the Cathedral of St. Lawrence, known for its elegant bell tower; the impressively large Kamerlengo Fortress; the waterfront promenade known as Trogir Riva; the picturesque Venetian Gothic Cipiko Palace; the defensive tower of St. Mark; the green park Fortin; and many more. There are many tiny streets, cute cafes, and a special atmosphere all over.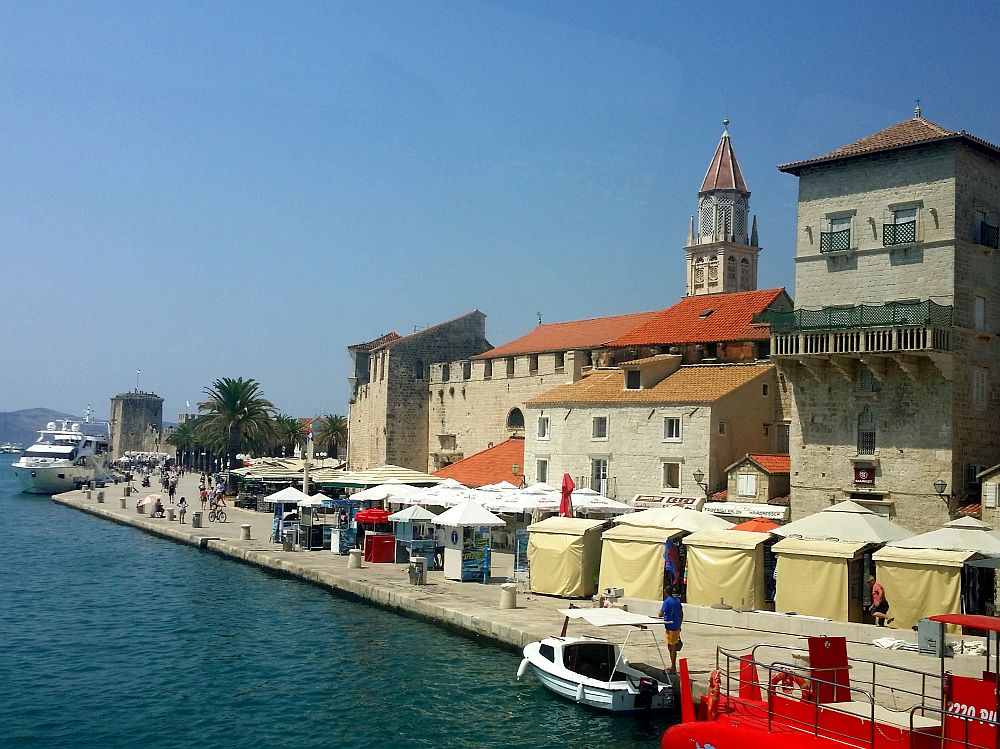 Is the Historic City of Trogir worth visiting?
If you like medieval architecture and very well-preserved towns, then visiting the historic city of Trogir is a must! It is also one of the most famous day trips from Split, making this destination for tourists even more attractive. It is a wonderful chance to see a real, well-preserved medieval town. Don't forget that there aren't many towns like this left anymore.
What sorts of travelers would like the Historic City of Trogir?
The Historic City of Trogir is suitable and interesting for everyone from young children to the elderly. I can even recommend this destination for people with mobility impairments. Streets are more or less flat and the Trogir Riva is perfect for people in wheelchairs. Nevertheless, some streets are covered with cobblestones that could cause some inconvenience.
Tips for visiting the Historic City of Trogir
Plan one whole day for your visit. It is very easy to walk through the town and enjoy all the landmarks. but it isn't worth doing in a rush.
Or take this guided tour to get the highlights.
The Historic City of Trogir has many good restaurants that offer great fish and salad dishes.
If you're planning to stay for several days in Split, then Trogir needs to be on your bucket list, because it's a very popular one-day trip from there. You can get from Split to Trogir by public transport or by car within only 30 minutes.
If you want to really savor the atmosphere in Trogir, stay for a night. You can check out your options on the map below:
Where is the Historic City of Trogir?
The Historic City of Trogir is situated on a small island between the mainland and the island of Čiovo, only 30 km from Split, the second-largest city in Croatia. As already mentioned, it's very easy to get from Split to Trogir by bus or by car. Both ways it takes about 30 minutes and this is one more reason why Trogir is so attractive to tourists. You can also travel from Split by ferry, but then the trip will take around one hour.

Split airport is only a 10-minute drive away from the Historic City of Trogir, which makes this place a very comfortable and attractive place to stay the day before the flight back home. From the airport to the city center you can travel by car, taxi, Uber or bus.
For more information about the Historic City of Trogir, its opening hours and admission fees, see its official website.
Text and photos provided by Sandra Ans of My Small Travel Guide. She is a travel blogger, marketing communication manager, dog owner, and open-minded person based in Germany. In her blog, Sandra shares her tips and adventure stories on how to travel through Europe better, cheaper and smarter. You can follow her also on her Instagram and Facebook.
Have you been to the Historic City of Trogir? If so, do you have any additional information or advice about this UNESCO World Heritage site? Please add your comments below!