Plitvice Lakes National Park
By Michelle C.
What is Plitvice Lakes National Park?
Plitvice Lakes National Park is one of Croatia's most famous natural attractions. Covering nearly 30,000 hectares, the site is located in central Croatia.
Disclosure: This article contains affiliate links. Making a purchase through an affiliate link will mean a small commission for this website. This will not affect your price.
Plitvice Lakes are full of natural dams, caves, and cascading waterfalls of varying shapes and sizes. The surrounding forests are home to bear, lynx, and wolves. But the star attractions are geological: a strikingly beautiful landscape.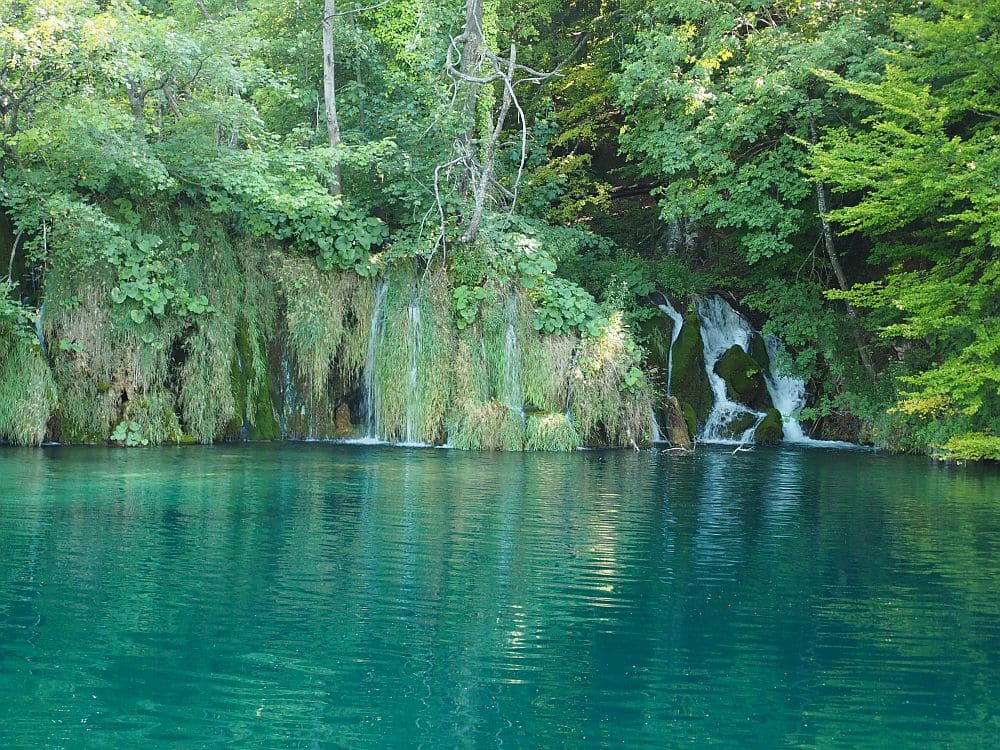 Why is Plitvice Lakes National Park a UNESCO World Heritage site?
According to UNESCO, aesthetic geological and ecological qualities are what make Plitvice a World Heritage site. The lakes have been formed by natural tufa barriers on a karst base, which produce dynamic systems of clear water and numerous waterfalls.
"The scale and intactness of the tufa formation phenomena at Plitvice Lakes amount to an outstanding example of a largely undisturbed on-going process." Living organisms play an important role in tufa formation, making them "a testimony of an exceptional interplay between sediments (geological foundation), water, air and living organisms."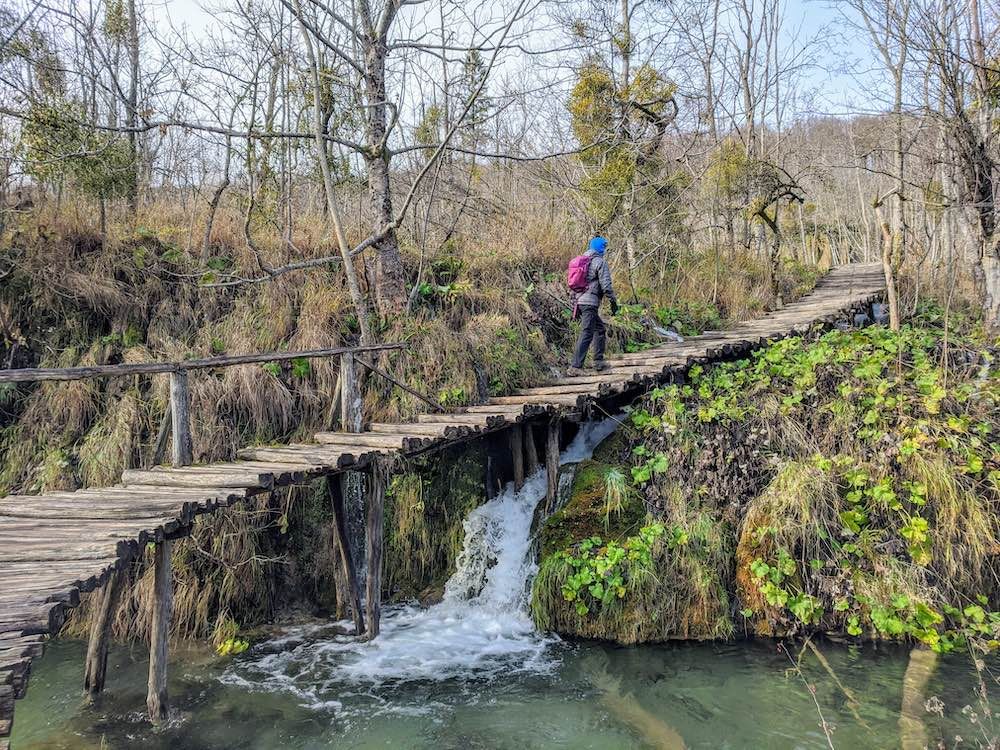 What can you expect on a visit to Plitvice Lakes National Park?
Plitvice can easily be visited independently or on a package tour. Advance reservations are usually required, which can be booked online. The park limits the number of visitors in the park per day.

You can explore the park by foot, boat, and/or tram. Each park entrance has different routes you may follow, varying in length and activity types. This keeps the flow of visitors manageable in the park. We enjoyed the H Program route which includes hiking, bus tram, and boat ride and takes 4-6 hours.

Signs at each intersection make it easy to follow the route and program you've chosen. The ferry boats are open air, which can get cold in winter. A few locations in the park have a café with hot drinks, food, and restrooms.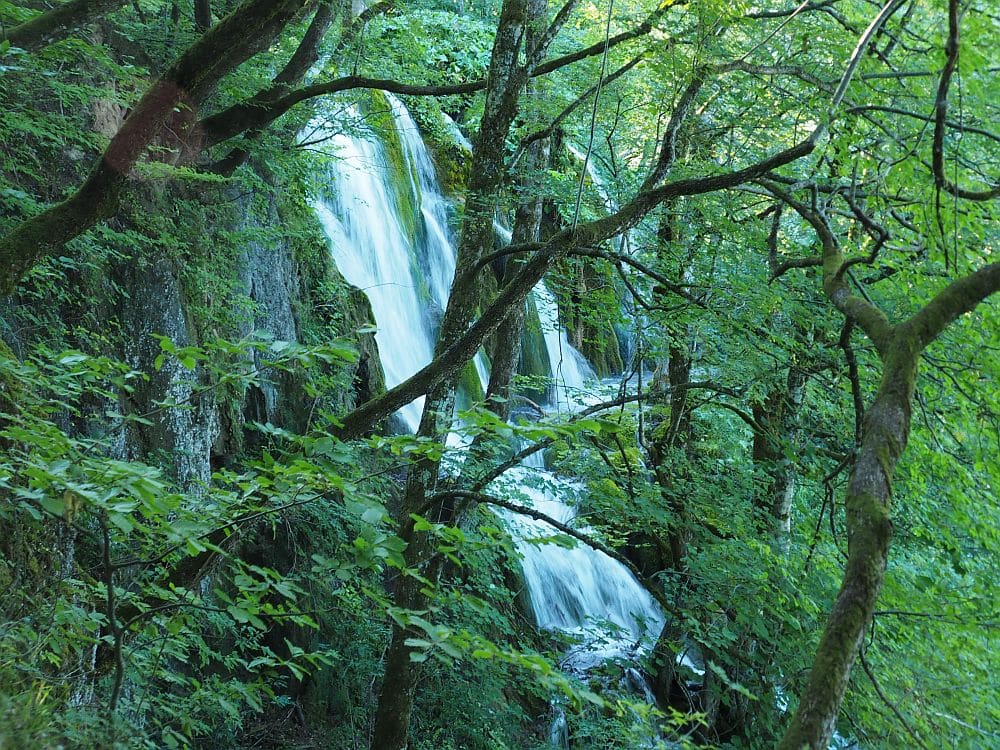 Is Plitvice Lakes National Park worth visiting?
Plitvice is one of the highlights and top destinations to see in Croatia. It's great as a day trip, overnight stay, or road trip stop, as it is accessible from most popular destinations in Croatia.
We recommend setting aside most of the day to visit Plitvice. If you're an avid hiker, you can cover a lot of the park in one day.
Find a hotel near Plitvice Lakes.
What sorts of travelers would like Plitvice Lakes National Park?
Hikers, nature lovers, and photographers will especially love Plitvice. Thanks to the park's trams and boats, there are a range of activity levels available to visitors who wish to see the striking landscapes.
Tips for visiting Plitvice Lakes National Park
I recommend checking the official website for any closures in the park, especially in winter. Book your ticket in advance on the website. Then download offline maps for the area along with your e-ticket, as cell service can be spotty.
Admission is cheaper after 16:00. In the summer months, when the days are longer, this still allows plenty of time to take one of the shorter routes, particularly the E program.
One important thing to note is that Plitvice Park is up in the mountains, so it's quite a bit colder than the Dalmatian Coast. It is also frequently rainy (outside of peak summer months) – but don't let weather stop you from visiting.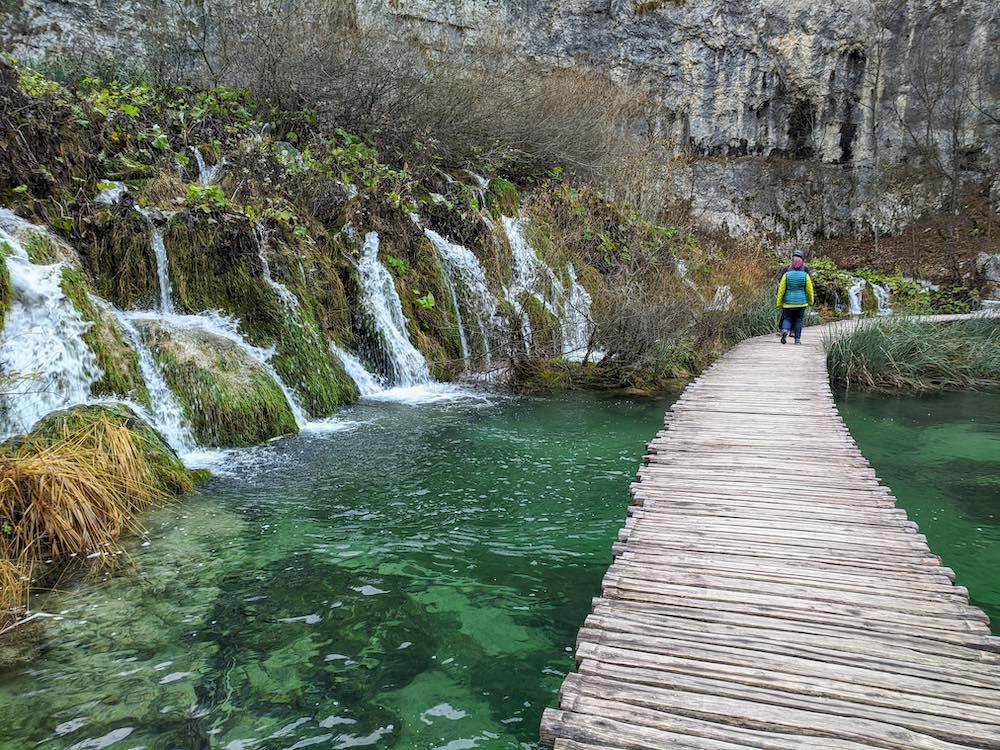 Where is Plitvice Lakes National Park?
Plitvice Lakes is in central Croatia, between Zagreb and Zadar. The drive takes less than 2 hours from either direction, on the state road D429.
In the off season (winter), we were able to park for free near one of the hotels and walk a short way to an entrance gate. When there are more crowds, paid parking is available in separate lots.
Public bus lines also run along D429. Arriving from Zadar or Zagreb would take over 2 hours.
For more information about Plitvice Lakes National Park, its opening hours and admission fees, see its official website.
Text and photos (except where noted) provided by Michelle C. of Intentional Travelers, a travel blog inspiring and equipping every-day people to pursue life-changing experiences around the world.
Have you been to Plitvice Lakes National Park? If so, do you have any additional information or advice about this UNESCO World Heritage site? Please add your comments below!