Carlsbad Caverns National Park
By Marjorie Turner Hollman
What is Carlsbad Caverns?
Carlsbad Caverns is part of the U.S. National Park system. This natural cave system is extensive, open to the public (reservations required) and is home to between 200,000 and 500,000 Brazilian free-tailed bats. There are in total 120 caves in the system.
Disclosure: This article contains affiliate links. Making a purchase through an affiliate link will mean a small commission for this website. This will not affect your price.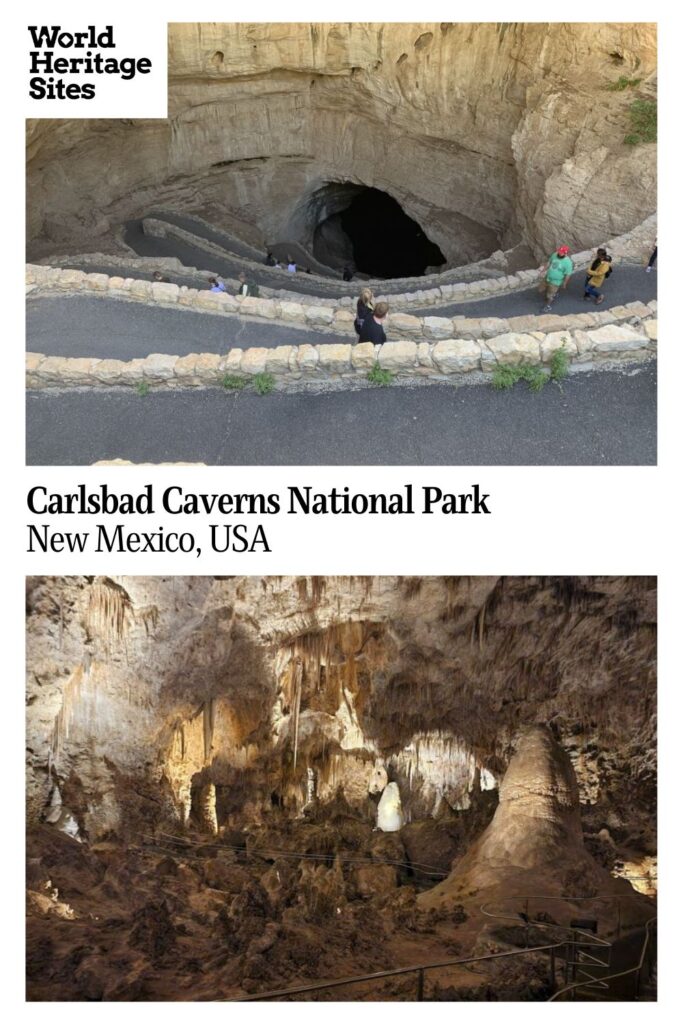 Why is Carlsbad Caverns National Park a UNESCO World Heritage site?
The preservation and protection of Carlsbad Caverns through being declared a World Heritage site assures that these caves remain available for scientific study and visitation.
According to UNESCO, the caves at Carlsbad Caverns are "outstanding and notable world-wide because of their size, mode of origin, and the abundance, diversity and beauty of the speleothems (decorative rock formations) within." Also, the geologic processes that form these speliothems continue, making it an important place for the study of how they form. "Carlsbad Caverns and Lechuguilla Cave are well known for their great natural beauty, exceptional geologic features, and unique reef and rock formations."
What can you expect on a visit to Carlsbad Caverns?
The reason people head to Carlsbad Caverns is to see the cave(s). There are a series of cave "rooms" that are accessible by paved walkways with metal handrails. The primary route through the cave is about 1.25 miles long (2 km). If that's too much, you can also take a shorter route of 0.6 miles (1 km).
A few areas are handicapped accessible. The entrance to the main cave has an elevator, but the major portion of the caves open to the public is not handicapped accessible.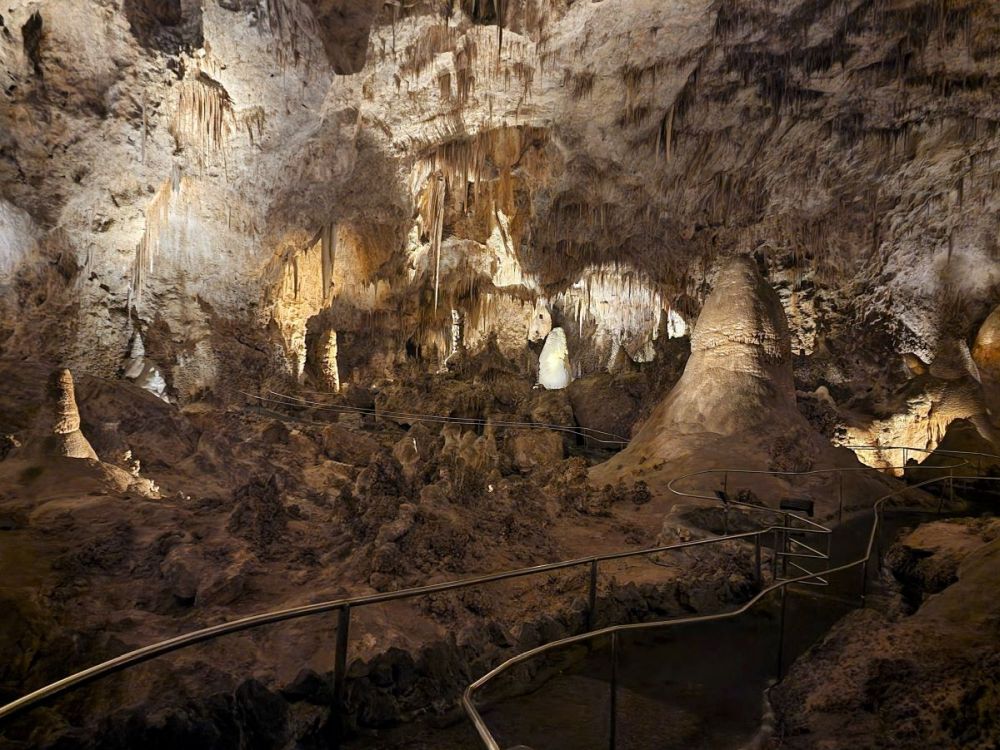 Reservations are required to take the self-guided cave tour. Visitors are welcome to take as long as they wish to linger in any specific area.
An additional, 1+ mile natural entrance is available for those with more stamina. The trail is steep and takes about an hour to hike before reaching the cavern entrance, so those with heart or respiratory issues would be better off not attempting it.
The park has two trails to explore with a general admission ticket. Ranger-guided tour reservations must be made in advance.
Just before reaching the entrance to the Caverns, an arboretum offers a walkway down to a natural watering hole tucked up underneath a rock overhang. We just missed the big horn sheep that visit here regularly at dusk looking for a drink. Numerous plant identification signs help visitors become familiar with the desert plants that grow in this inhospitable desert area.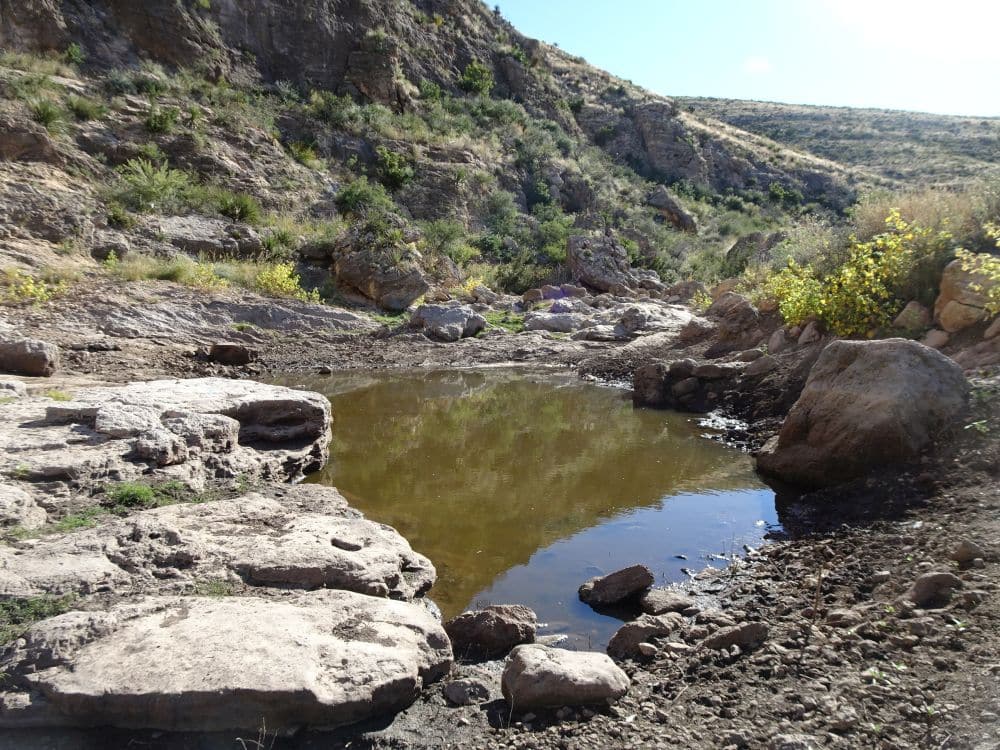 Is Carlsbad Caverns worth visiting?
Possibly. Carlsbad is very far from any of the other popular sights to see in New Mexico. The nearest would be the town of Roswell, which has become a center of UFO tourism.
On the other hand, the cave formations are truly stunning. Most caves are difficult to visit, but Carlsbad has made the experience available to the general public. Depending on the time of day or season, casual visitors can take a couple of hours and see most of what is publicly available.
While we went for the cavern tour, my favorite part of the visit to Carlsbad was witnessing the bat flight that occurs every sundown from May to October. Hundreds of thousands of Brazilian free-tailed bats emerge over a period of about three hours at dusk. This amazing spectacle can be seen up close from the Bat Flight Amphitheater. The sights and sounds of the whirling bats emerging in a vortex as they swarm outside are stunning. This daily exodus from the caves is caused by the bats heading out into the desert to feed.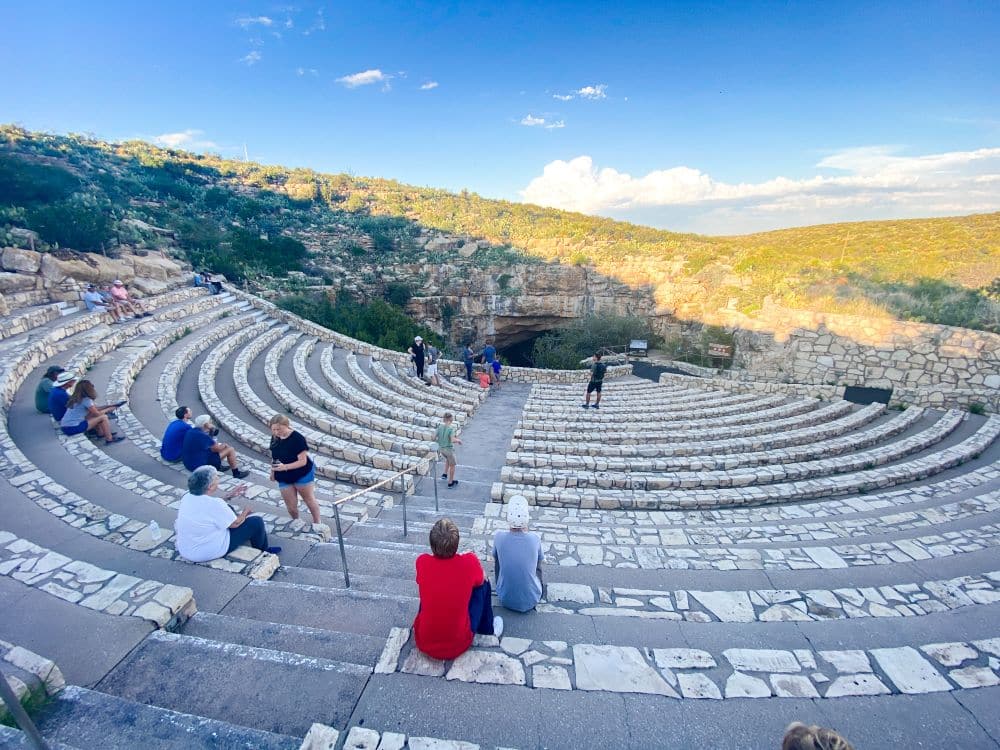 As someone with mobility limitations, I found navigating the cavern paths to be challenging. The paths become steep in places. The pavement is wet, and the railings, while continuous, did not provide the support I needed. I really needed assistance from my companion to safely manage my way through the tour.
Take a look at other UNESCO World Heritage sites in the US.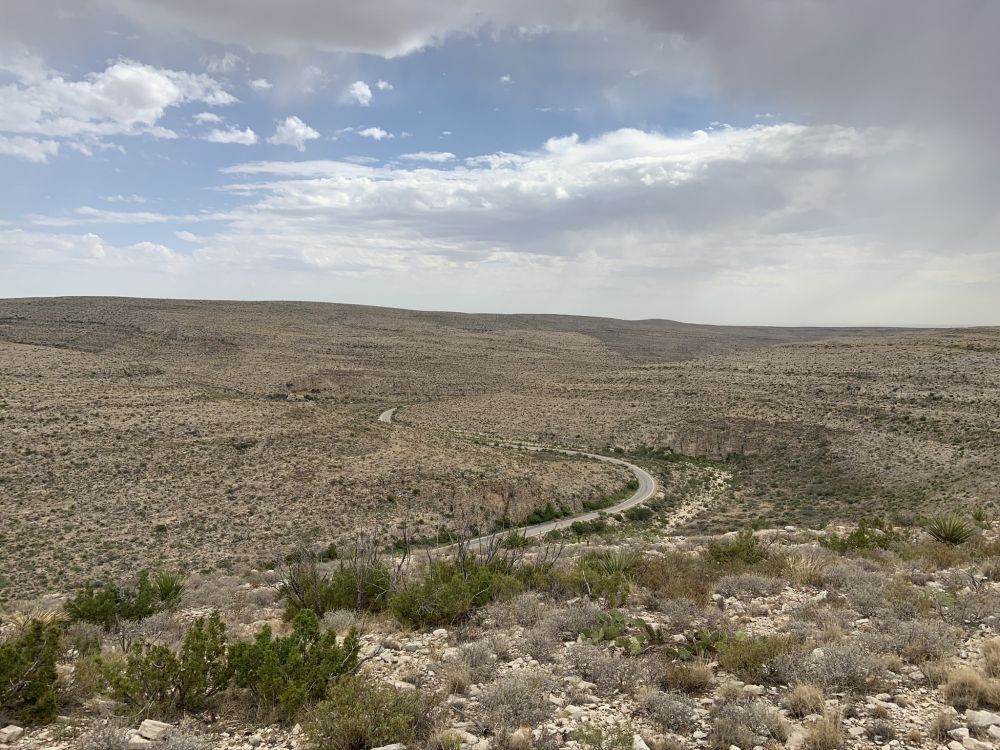 Tips for visiting Carlsbad Caverns National Park
Closed-toe shoes with soles that grip are essential when visiting this site. The park is in the Chihuahuan desert, so heat precautions are necessary. Ironically, the average temperature inside the caves is 56°F (13°C). So you will want to bring a sweater for your cave visit. There are lots more "before you go" tips on the National Park Service's website for Carlsbad Caverns.
The nearest town to stay in is Carlsbad. Book accommodations here.
Where is Carlsbad Caverns National Park?
727 Carlsbad Caverns Highway, Carlsbad, New Mexico 88220
Denver, Dallas and Phoenix are all 500+ miles (805+ km) from Carlsbad by car. Parking is free, and RV parking is allowed in the West parking lot next to the visitor's center.
Public transportation is available through Greyhound and TNM&O bus lines but from any of these cities it'll take 12+ hours. Better to rent a car and drive, splitting the trip over two or more days.
For more information about Carlsbad Caverns, its opening hours and admission fees, see its official website.
Text and photos provided by Marjorie Turner Hollman of Easy Walks. Marjorie Turner Hollman is a freelance writer/developmental editor who loves the outdoors, and has completed four books in the Easy Walks guide book series. My Liturgy of Easy Walks is her memoir, learning to live with a changed life. Media appearances: ABC news show, Chronicle; CBS Channel 4; the Boston Globe.
Have you been to Carlsbad Caverns? If so, do you have any additional information or advice about this UNESCO World Heritage site? Please add your comments below!