Historic City of Ayutthaya
By Abi
What is the Historic City of Ayutthaya?
The Historic City of Ayutthaya is a place of deep historical value. It is an area of forty-one temples and Buddhist monasteries in various levels of dilapidation. Out of the forty-one locations, six of them are a 'must visit' when visiting Ayutthaya.
Disclosure: This article contains affiliate links. Making a purchase through an affiliate link will mean a small commission for this website. This will not affect your price.
Between the 14th and 18th centuries, Ayutthaya flourished into one of the largest and most powerful cosmopolitan cities of the East. It was in Ayutthaya that the royal family of the Siamese Kingdom resided and where most of the kingdom's important political and economic policies and religious ceremonies were held.
The city fell in 1767 when the Burmese army destroyed and burnt it to the ground following a fourteen-month siege. Much of the city was destroyed and looted of its wealth and valuables and the people displaced.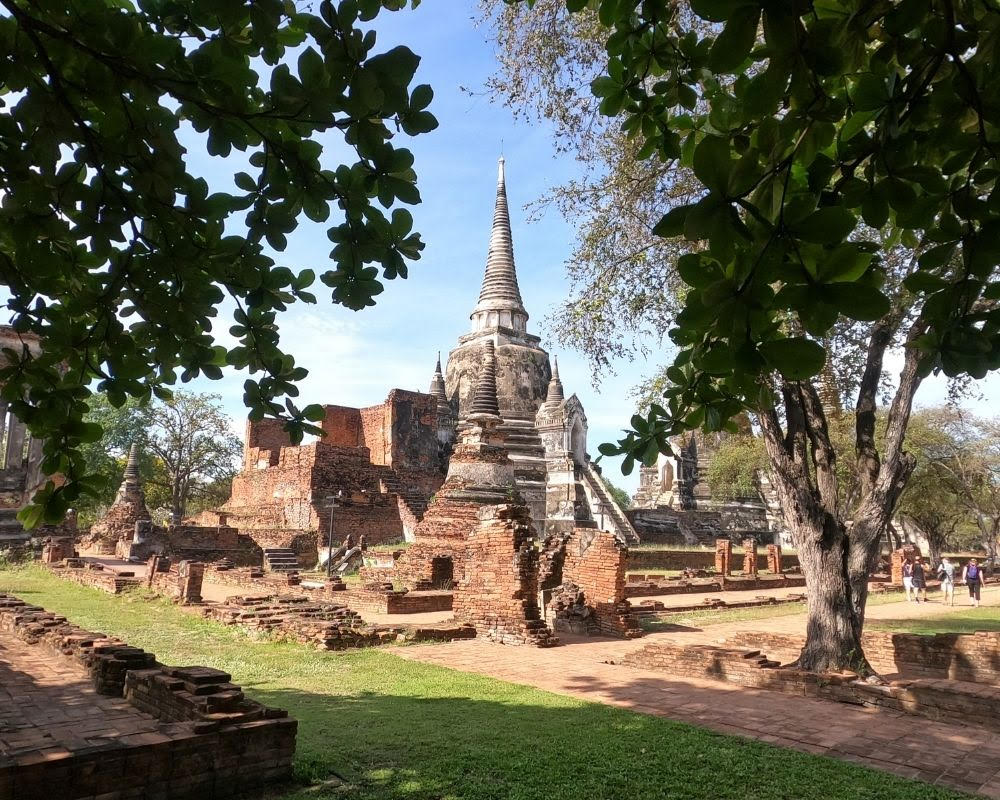 Why is Ayutthaya a World Heritage site?
The royal court had connections all over the world, even sending ambassadors to Europe. The art and architecture of Ayutthaya reflects these international connections, according to UNESCO: "The Ayutthaya school of art showcases the ingenuity and the creativity of the Ayutthaya civilization as well as its ability to assimilate a multitude of foreign influences….All buildings were elegantly decorated with the highest quality of crafts and mural paintings, which consisted of an eclectic mixture of traditional styles surviving from Sukhothai, inherited from Angkor, and borrowed from the 17th and 18th century art styles of Japan, China, India, Persia and Europe, creating a rich and unique expression of a cosmopolitan culture and laying the foundation for the fusion of styles of art and architecture popular throughout the succeeding Rattanakosin Era and onwards."
The city has multiple areas which have been a centre point for archeological digs. The amount of ruins that are in the area and how well preserved certain chambers were have led to many discoveries of great importance. Many artefacts such as jewellery, weapons and clothing have been uncovered and restored, helping the world learn about the Siamese Kingdom's heritage and culture.
As a UNESCO World Heritage site, some of the most important and grand buildings of the ancient city of Ayutthaya have been protected and partly restored to provide an insight into its previous grandeur. By doing so, it's possible to imagine what this city might have looked like in its heyday and the splendour the city would have held. Visitors can also learn how wars and Mother Nature have affected these marvels over time.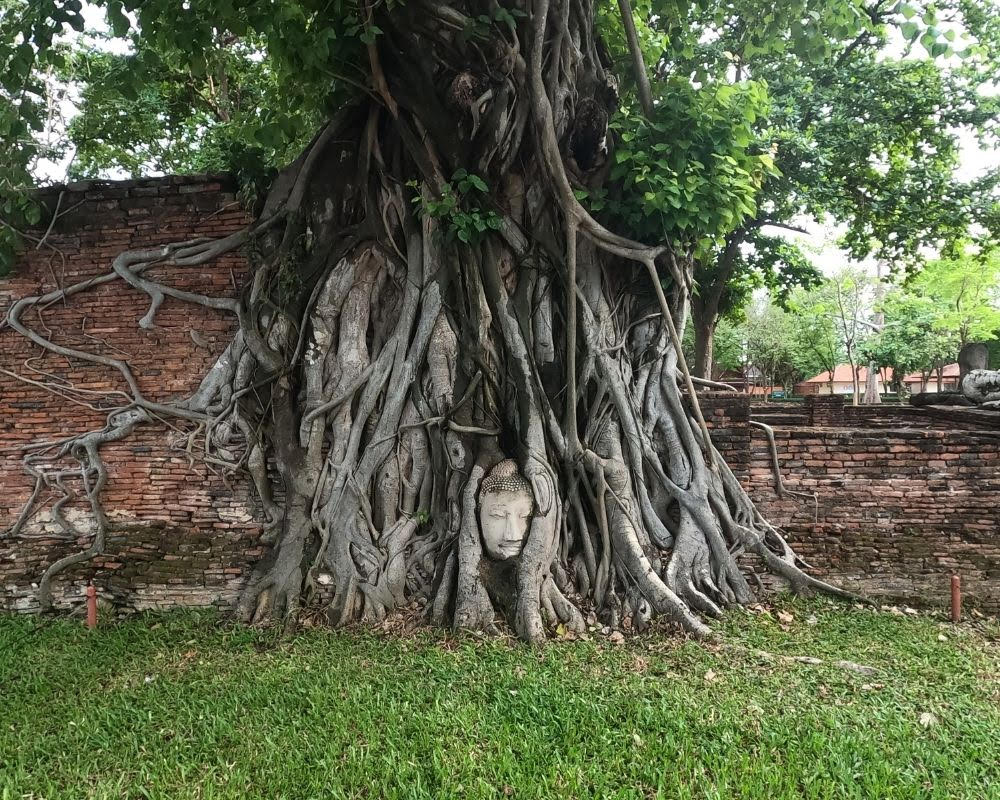 What can you expect on a visit to Ayutthaya?
Since gaining its UNESCO title in 1991, the city receives up to two million people a year. It is therefore well set up for tourists. It is possible to walk around the ruined sites and immerse yourself in its beauty.
The city is typically hot all year round: muggy during dry season and wet and overcast during wet season. Apart from the ancient sites, the city also has many cafes and restaurants with a few buzzing night markets to be enjoyed. There is also a handful of bars which are generally open on the weekends.
There are various types of accommodations which are comfortable and clean. Most hosts will be able to provide information and recommend which order to visit the sites to make the most out of your trip. Use the map below to find your accommodations in Ayutthaya:
With a rich history and culture and the area just 75 km north of Bangkok, Ayutthaya makes for a great stop on any Thailand itinerary, providing a contrast to the sites you would expect to find in the capital.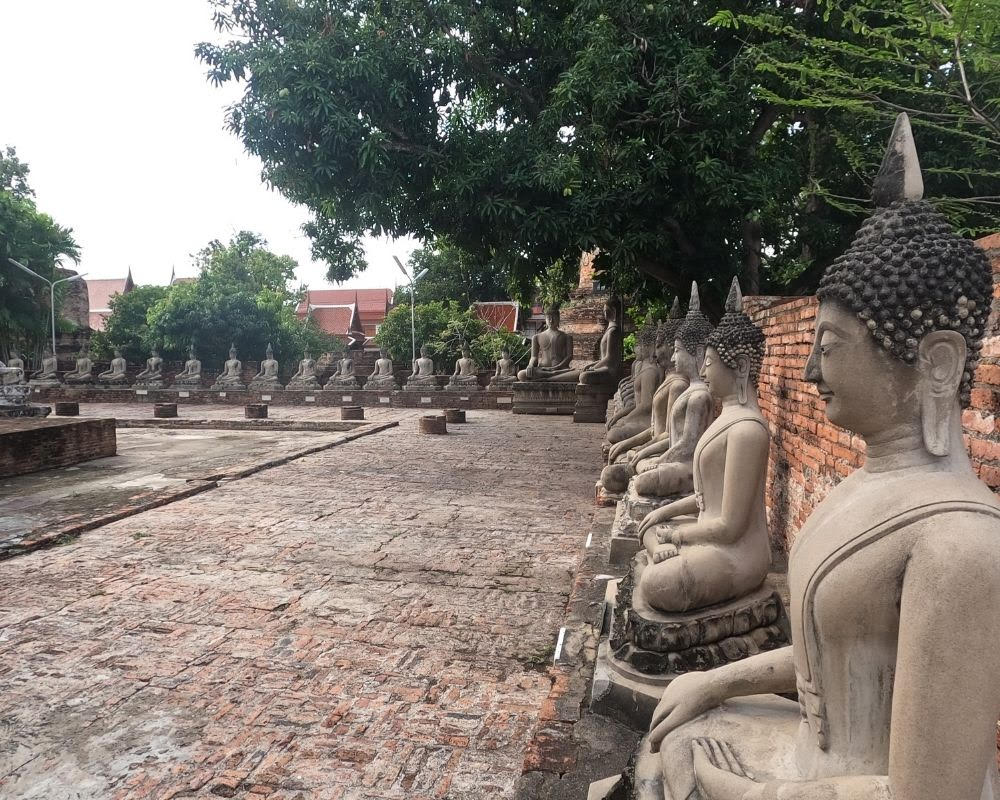 Is Ayutthaya worth visiting?
Yes, Ayutthaya is a fantastic place to visit due to its multitude of historic sites. The sites broaden appreciation of what life would have looked and felt like for the people of Ayutthaya during a prosperous time but also unravels some mysteries of an ancient cultural system with many of the sites holding ceremonial importance.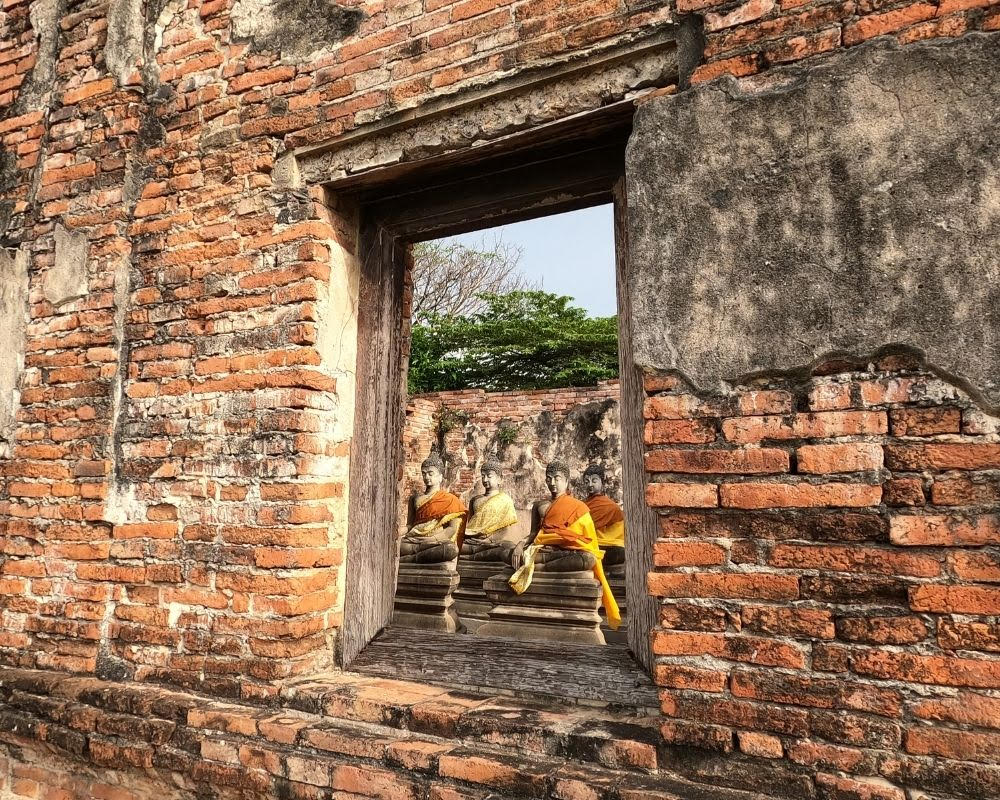 What sorts of travellers would like Ayutthaya?
For those who don't know much about Asian history, Ayutthaya can be quite an eye-opening experience. With so much history to be absorbed it is most certainly an attraction for travellers who appreciate foreign cultures, customs and manners.
In a way, the area could be compared to Egypt's pyramids – there is still much to be uncovered and understood but by visiting such a significant site and learning of its history you are showing appreciation for a site once believed to be the most innovative and forward-thinking cultural hub of its time.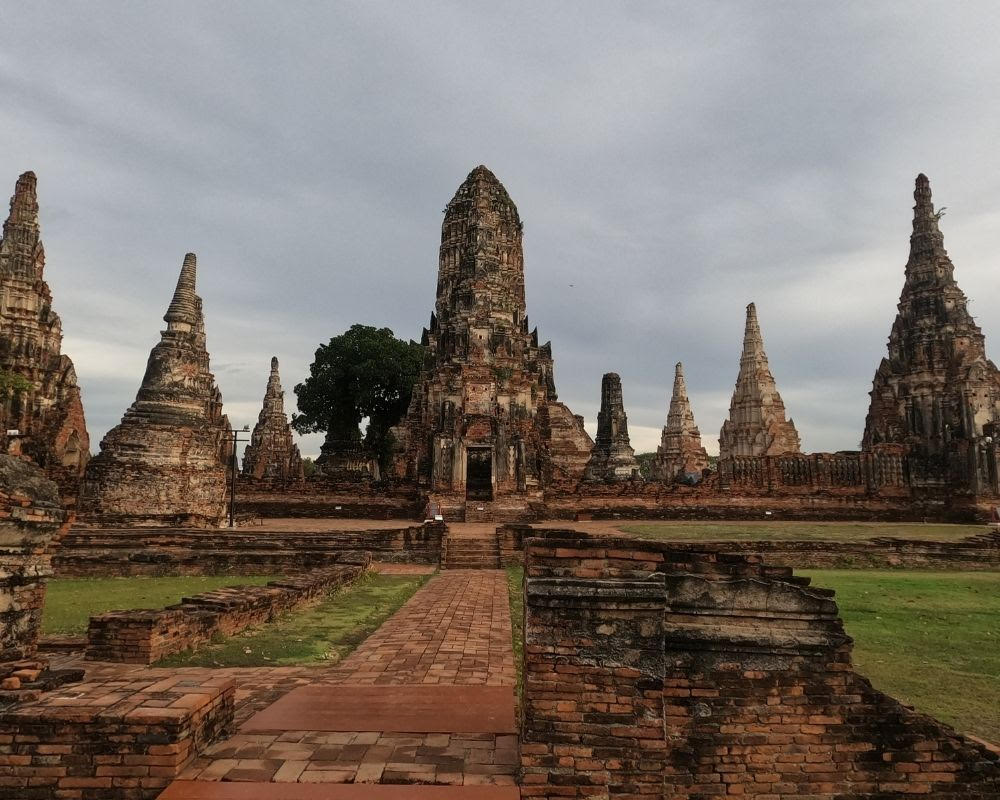 Tips for visiting Ayutthaya
Chao Sam Phraya National Museum gives a fantastic insight into how the ruined buildings were excavated and uncovered and how the various artefacts were used in everyday life. The museum is a good place to visit beforehand to gain an understanding of how important the city once was. The museum showcases some beautiful artefacts which provide insight into the area's wealth in gold.
To make the most of a short trip to Ayutthaya it's a good idea to hire a tuk-tuk to take you around the different sites. Some tuk-tuk drivers will also double as a tour guide and highlight important facts about the city of Ayutthaya.
Another fantastic way to explore the city is to rent a bicycle and cycle around the sites. The roads are clearly marked for cyclists. This will keep costs down as renting a tuk-tuk for the day can be expensive. A bike, on the other hand, is more cost effective, better for the environment and a fun experience. You could also sign up for a bike tour.
There is a package ticket which can be bought that includes the six main attractions – Chai Watthanaram, Wat Phra Si Sanphet, Wat Phra Mahathat, Wat Ratchaburana, Wat Phra Ram and Wat Maheyong – for 220 THB. This is a good deal even if you don't wish to visit all the sites included in the list as it will still be more cost effective than visiting four or more of the sites individually.
Outside the entrance to some of the main sites there are some 3D models of what the site would have looked like before being destroyed. These are good reference points to understand certain areas and parts of the building before walking around.
It is important to remember that no matter what time of the year it is, Ayutthaya can get very hot. Certainly around the historic sites there is little shade, so it is advisable to wear plenty of sunscreen and protect your face by wearing a hat.
Although Ayutthaya can be visited on a day trip from Bangkok it is best to spend a minimum of three days there. There is a lot to see and the sites are spread out, so to make the most of this incredible UNESCO World Heritage site, ensure you have enough time to take it all in.
Look at tour options from Bangkok here.
Where is Ayutthaya?
Ayutthaya is a city in Thailand, about 75 kilometres north of Bangkok.
It takes around one hour to reach the city of Ayutthaya from Bangkok city. As Ayutthaya is a city there are plenty of places to park; some will charge while other areas are free. The Historic Park of Ayutthaya is in the centre of the city and easy to get to. The UNESCO site is spread throughout the city with many of the sites accessible by car or tuk-tuk.
By train, it takes around two hours to reach Ayutthaya, leaving from Bangkok train station. There are a number of trains departing from Bangkok each day. Another way to visit Ayutthaya from Bangkok is to book a day trip which will include all transportation and fees. However, this way is only recommended if you are short on time.
For more information about Ayutthaya, its opening hours and admission fees, see its official website.
Text and photos provided by Abi of Igoa-adventure.
Have you been to the Historic City of Ayutthaya? If so, do you have any additional information or advice about this UNESCO World Heritage site? Please add your comments below!